This Week in Fintech (9/10)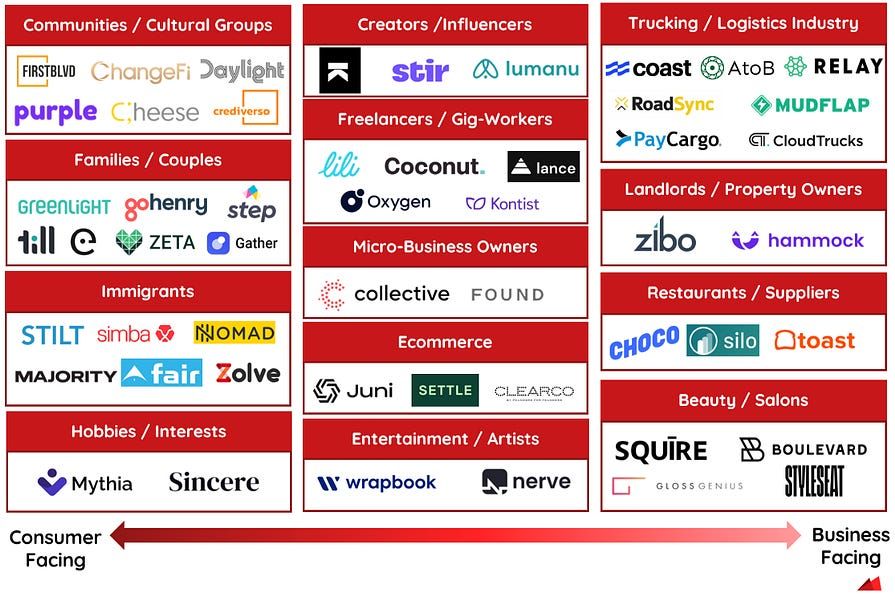 Hello Fintech Friends,
I'll be in San Francisco at the end of the month - it would be great to say hello to anyone in town at our SF meetup. (Thank you to sponsors Argyle, Sila, and Nyca Partners.)
We're also thinking through a new resource for fintech angel investors, and would love to hear from people who invest in this space.
Please enjoy another week of fintech and banking news below.
---
💬 Quote of the Week
"Unlike offline, online groups have very dense networks, and importantly they now have critical mass (Discord groups, Subreddit members, etc) — a fertile ground for fintech. [...] A big opportunity is for someone to leverage that common culture and build a bank, say, for Fortnite players."
Aika Ussenova, What at the moment looks like a toy in fintech, but will end up being the next big thing? (Source)
---
📖 Read of the Week
I've had an article on community-focused neobanks sitting in my drafts for weeks, and Emily Man from Redpoint beat me to it. I was initially skeptical of the prolific verticalization of neobanks, but I've come around to it. Rather than try to summarize Emily's points, I'll just direct you to Vertical Fintech is Reimagining Community Banking with the Help of Next-Gen Infrastructure.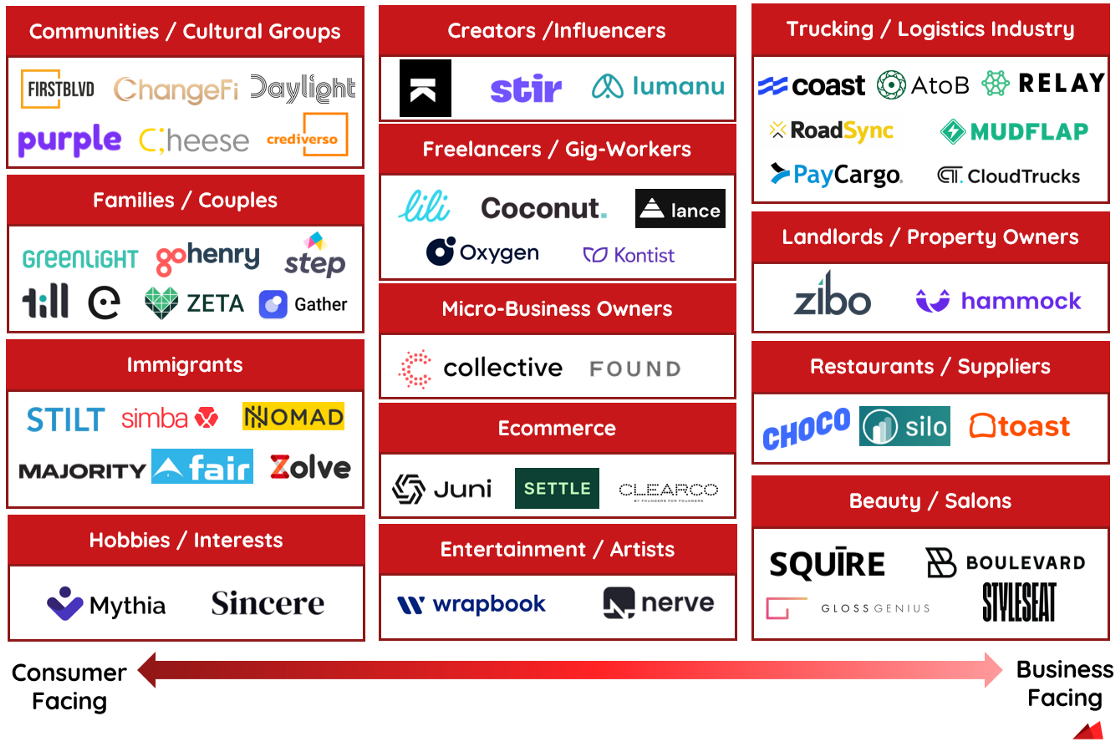 📊 Stat of the Week
44% of Indonesians use digital payments platforms at least four times a week. (Source)
83% of Ivory Coast residents use mobile money, only 19% own a bank account. (Source)
---
Sponsored Content
Meet decision-makers! Create opportunities! Get business done! Fintech Meetup (Online, March 8-10) makes it easy. We're facilitating 30,000+ 15-minute meetings for 4,000 participants from 2,000 organizations--you'll get 3 months worth of meetings in just 3 half days. Get your ticket now before prices go up tonight! Qualifying Startups get special startup rate tickets. Get ticket now.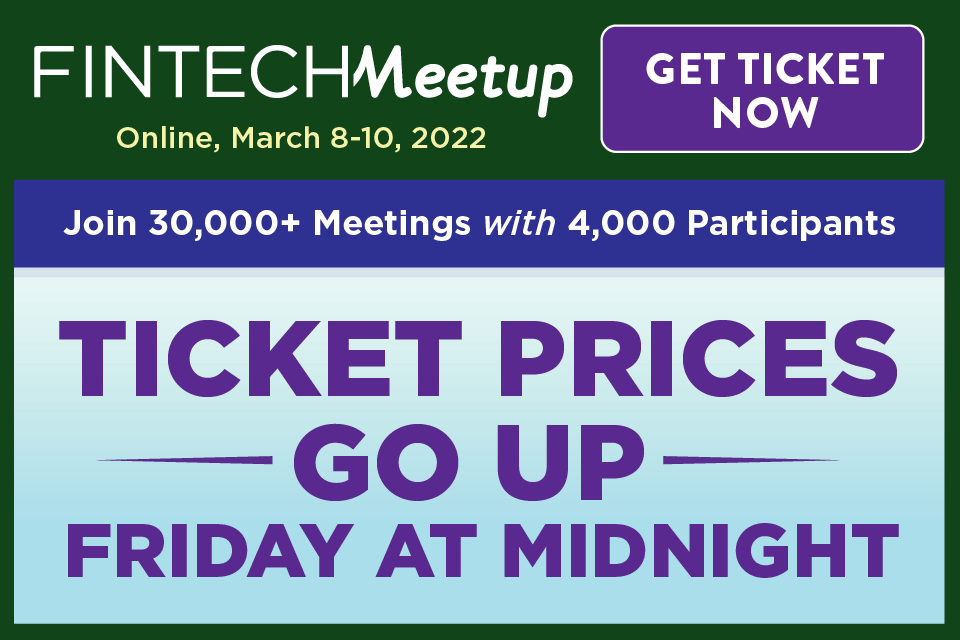 ---
🏦 Financial Services & Banking
🚀 Product Launches
Oklahoma's Citizens Bank of Edmond is planning to launch a new digital bank with neobanking partner Moven.
Synchrony Financial is launching its own buy-now-pay-later product.
Icici Bank in India launched a feature to let users manage credit cards from any bank in its app.
Wells Fargo launched a machine-learning powered accounts receivables service.
India's banks jointly combined to launch an open banking account aggregation system. Meanwhile, NatWest, National Australia Bank, Canadian Imperial Bank of Commerce, and Itaú Unibanco are joining forces for a Global Open Finance Challenge.
📰 Other News
Barclays Eagle Labs opened its second 12-week virtual accelerator program for black founders.
Standard Chartered is planning to launch a digital neobank in Singapore.
AIB opened a financial literacy program for teenagers.
El Salvador is officially accepting bitcoin as legal tender.
---
💻 Fintech
🚀 Product Launches
Revolut is launching a brand new remittances service. (The neobank is also planning a buy now pay later product and will launch a credit card in 2021 to make inroads into the US.)
Square is upgrading its free invoicing service to a freemium service with a paid Invoices Plus tier.
Sugi launched a feature to let users offset the carbon impacts of their investments.
📰 Other News
Chinese state-run enterprises Zhejiang Tourism Investment Group, Hangzhou Finance and Investment Group, and Zhejiang Electronic Port are all taking a stake in Ant Financial's credit scoring business by force.
M-Pesa, the Kenyan mobile payment app, is now the largest fintech platform in Africa with 50 million monthly active users throughout the continent. Huawei and Unitel are partnering to build a mobile money service in Angola. Flutterwave and telco MTN created a partnership to expand mobile money penetration across Africa.
Amazon is working on a new point of sale system to compete with e-commerce and merchant payments providers (...........again?) and is working on a wealth management service in India.
Gr4vy integrated Banked and GoCardless as checkout payment options.
Nubank enabled Apple Pay for phone payments. Zip and Marqeta partnered in Australia.
Expensify added cashback up to 2% to its cards.
Emerging Impact is building a tool that lets "emerging market fintechs, NGOs, and banks to easily develop DeFi." New Energy Nexus, a network of climate solution accelerators and funders, announced its Climate Fintech: Cards & Payments Challenge.
Nigeria's OPay, fresh off a new round of funding, is facing money laundering charges in the country. ING Bank-backed fintech Yolt is shutting down its consumer-facing app and focusing on building open banking tools.
---
🇪🇺 Europe
Ecolytiq is partnering with Worldline to provide transparency on the environmental footprint of bank customers.
Revolut is set to offer a credit card product in the US as a way to differentiate itself from other neobanks.
Stripe found 94% of websites across Europe had 5 or more errors on their checkout pages which can lead to lost sales. They also found a lack of ability to save payment data for the future, few guest checkout workflows and social media account logins. 89% didn't support Apple Pay and 97% didn't support Google Pay.
---
📜 Policy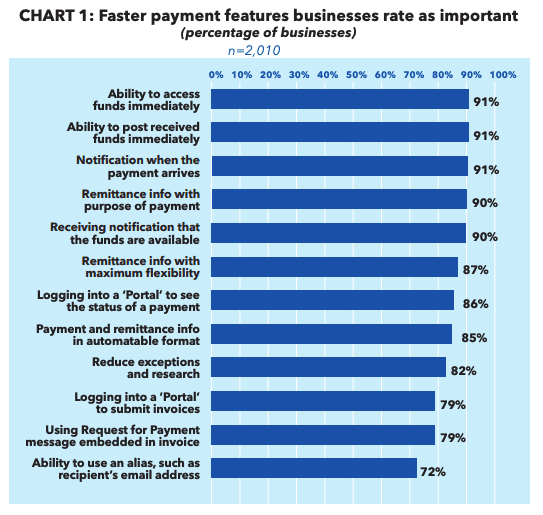 Business' ranking of the importance of faster payments features in the US (Source)
---
Sponsored Content
Want to meet startups like Alloy, Bill360, Digital Onboarding, SigFig and Treasury Prime? How about Banks like Goldman Sachs or HSBC? Or Community Banks, Credit Unions, CUSOs, Investors, Networks and Processors? Fintech Meetup makes it easy to meet decision-makers and the right people at organizations you're targeting. Prices go up tonight. Get ticket now.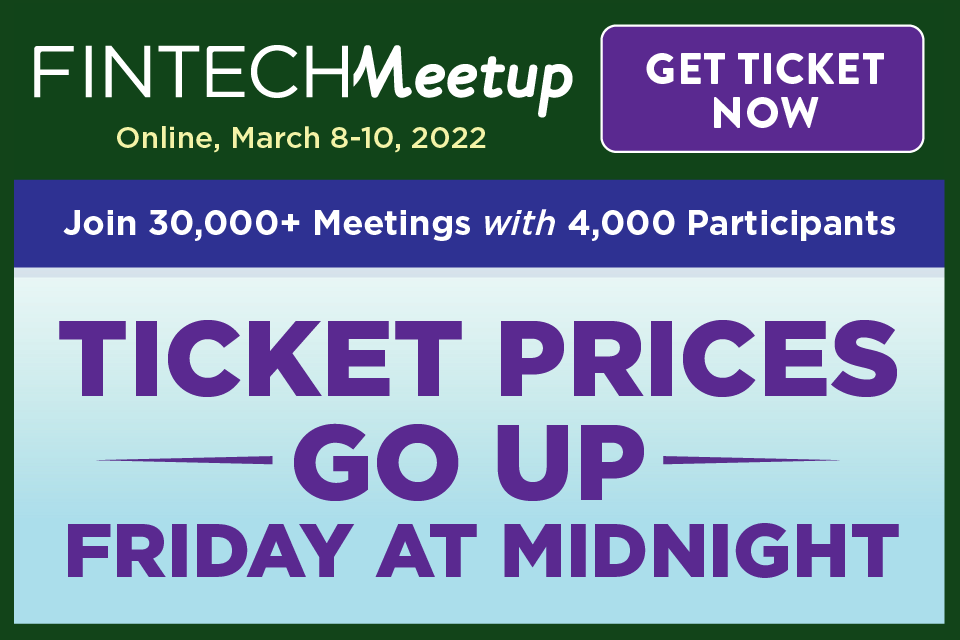 ---
Want to be a This Week in Fintech Sponsor? Reach out to us at sponsor@thisweekinfintech.com.
Come meet us in-person at www.fintechhappyhour.com.