This Week in Fintech (8/7)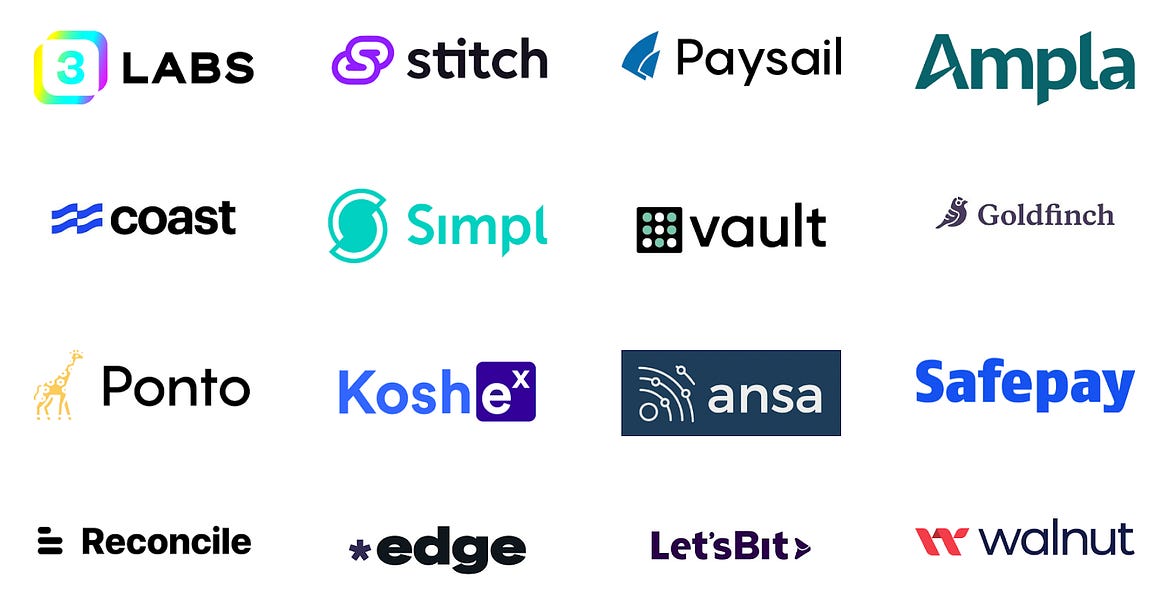 Hello Fintech Friends,
If you're in Los Angeles, we're hosting a meetup next Tuesday, August 16th!
We keep hearing from people that they didn't realize we have a fintech investment fund, so here are the details:
A $10 million venture capital investor in the best fintech pre-seed and seed-stage founders.
Check sizes of $150k to $250k.
See our portfolio below!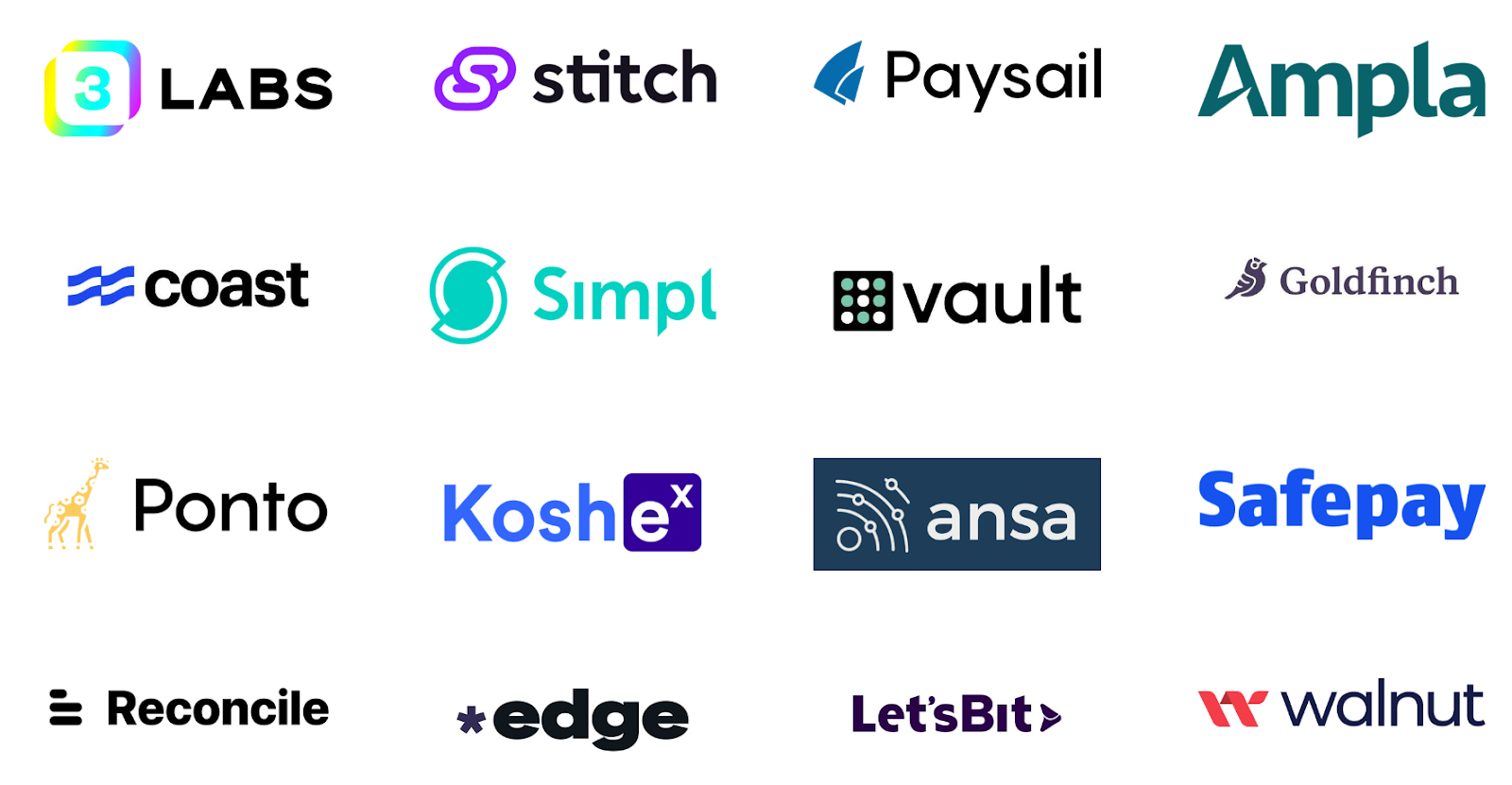 Please find another week of fintech exits and deep reads below.
---
---
Sponsored Content
Rutter is a Universal Commerce API ('Plaid for Commerce') that makes it easy for fintech companies to read and write financial data from ecommerce platforms, marketplaces, accounting systems and payment processors like Shopify, Amazon, WooCommerce, Quickbooks, Xero, Stripe and 30+ other integrations.
Join us for a panel discussion around the future of alternative finance with Stripe and Mercury on Wednesday, August 17, 2022, at 10 am PT. Learn more here.
Want to sponsor a newsletter? See our sponsorship information here.
---

If you're looking to hire from a group of 10,000+ smart, motivated fintech professionals, come pick up a Collective Pass and post a job here.
If you're looking for your next adventure at one of the best fintech companies, check out the open roles here and sign up to be matched with Fintech companies here!
---
☯️ Exits
💻 IPOs & SPACs
Plastiq, the provider of a card-payment-to-anything B2B payments software, agreed to go public at a $408 million valuation by combining with the Colonnade Acquisition Corp. II SPAC. Plastiq previously raised over $144m in VC funding, at a $575m post-money valuation in 2019.
Dubai-based currency exchange platform Al Ansari Exchange is considering a Dubai IPO next year.
Global Star Acquisition, a fintech-focused SPAC, filed for an $80 million IPO.
🤝 M&A - Fintech
Built, a software provider for the real estate lending and construction industry, will acquire commercial real estate deal management platform Nativ.
Payments technology provider Global Payments will acquire 50-market B2B payment and point-of-sale provider EVO Payments for $4 billion.
Meanwhile, Global Payments is selling its subsidiary Netspend's consumer business to Rêv Worldwide for $1 billion.
Private equity firm Permira is nearing a deal to acquire Reorg Research, a financial data vendor, for $1.3 billion.
Blockchain B2B payments provider Paystand has acquired LatAm-focused accounts payable startup Yaydoo.
Polskie ePłatności, a Polish payment provider owned by European payments giant Nets / Nexi Group, will acquire Team4U, the owner of Simapka – an app for owners of shops and service points
iCapital, the alternative investing and asset management provider, completed its acquisition of investment marketplace SIMON Markets.
US digital banking provider Umba acquired a 66.6% stake in Kenyan microfinance bank Daraja.
🏦 M&A - Bank and FinServ
---
Sponsored Content
True or False: Cryptocurrency is untraceable. Not sure? Most folks in the world of crypto aren't either! As regulations and compliance around crypto are constantly evolving.
How can crypto companies be prepared for what's to come?
Join our webinar on August 10th @ 10AM PDT to learn from leading industry experts!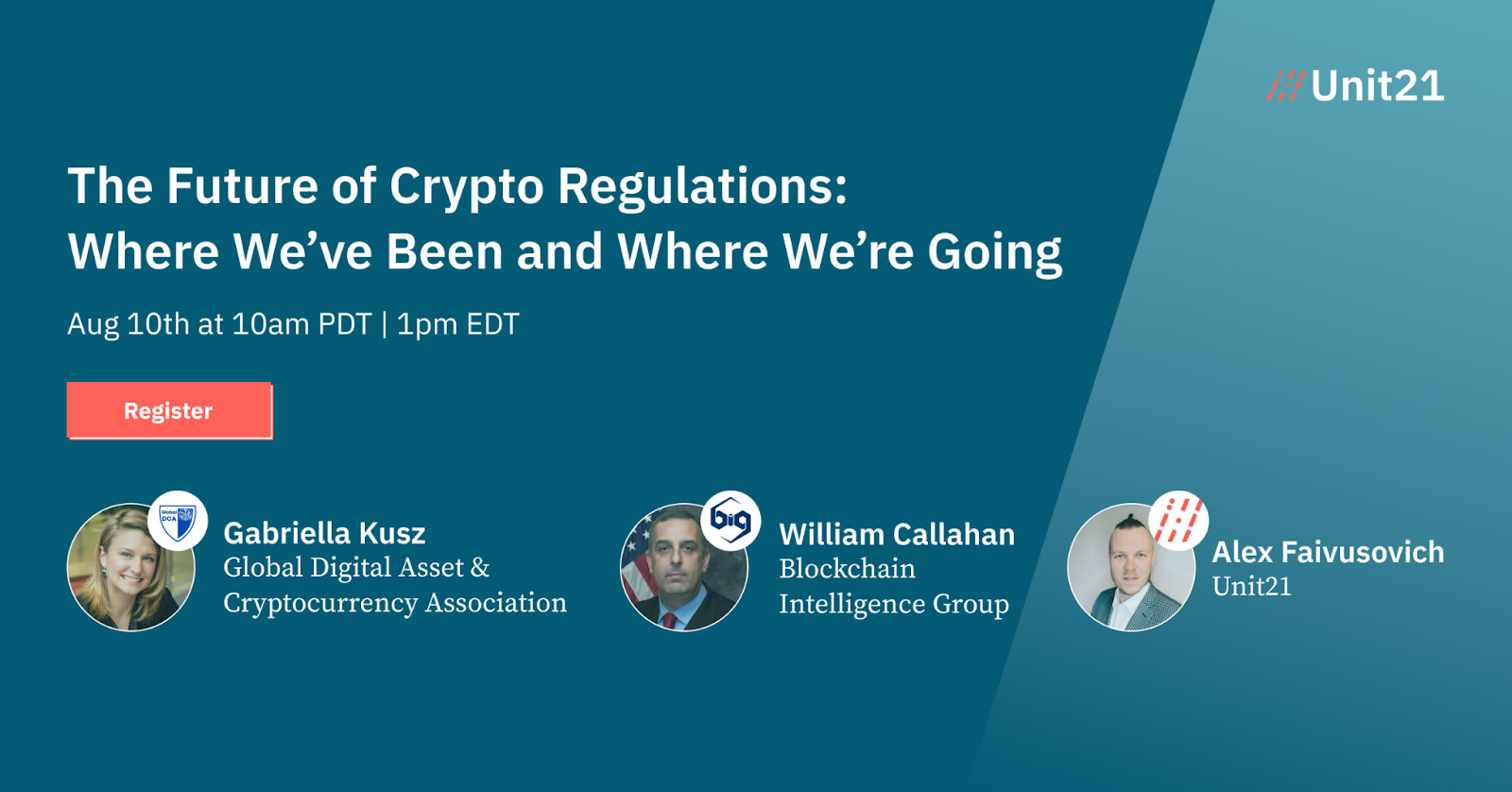 Want to sponsor a newsletter? See our sponsorship information here.
---
🌎 Fintech Around the World
The Next Fintech Movement Coming to the U.S.
What will it take to digitize B2B payments in Africa?
African central banks are toughening up on Flutterwave signaling what other startups should expect
📚 Deeper Reads & Features
In Fintech, 2022 Is Becoming The Year Of Layoffs
Super Apps Aren't Going To Make It In America
Sibstar: a fintech helping families living with dementia
Is selling shares in yourself the way of the future?
The Decline Of The Bank Starts With Small Business
Why is instant access to money still a myth?
Can Fintech Turn Around Our Collapsing Economy?
Swift could face challenge in new era for cross-border payments
Neobanks struggle for profits as funding shrinks
The Future of CBDC and Stablecoin Coexistence
US regulators vie for crypto control
We can have effective crypto regulation without stifling innovation. Here's how
​​Vestwell's Michelle Tran rarely rests, which is making a difference for women in fintech
Fraudsters are out to get the digital banking industry: How fintechs can significantly mitigate risk
How billionaire Sam Bankman-Fried does a crypto deal
The Broken Connection Between Payroll Data and Financial Access
No More Pet Store Puppies? New York May Finally Ban Sales.
---
Have a news item for us? Reach out to news@thisweekinfintech.com.