This Week in Fintech (8/28)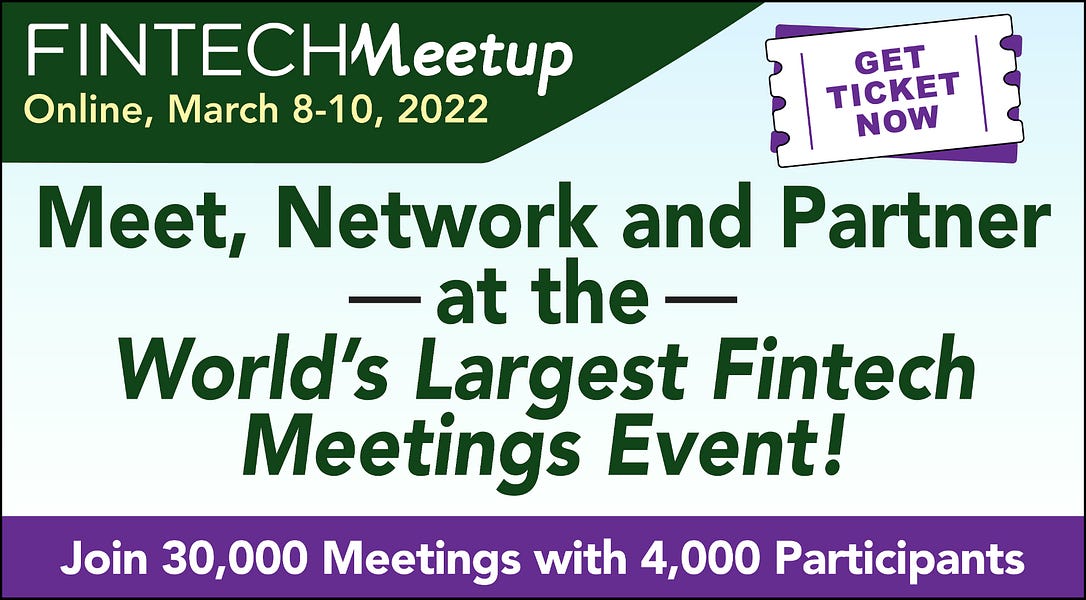 Hello Fintech Friends,
This week came with an interesting investment announcement: US Bank made an investment into two fintech-focused venture capital firms. This is one way for banks to hedge their bets and defray risk by participating in the gains of the fast-growing fintech ecosystem. What do people think, will we see more banks taking stakes in fintech venture investors?
Come meet us in Denver, Miami, and LA in the first half of September!
Please find another week of fintech financings and exits below.
---
Editor's Note: If you're an early-stage startup founder raising equity or debt, I may be able to help - reach out to nik@thisweekinfintech.com.
---
Sponsored Content
Fintech is changing the world and Fintech Meetup is helping make it happen! We're facilitating 30,000+ meetings for 4,000 fintech, banking and financial services professionals for partnership discussions, vendor presentations, investment pitches, media/analyst interviews and more! Discounted early bird tickets available for a limited time only, qualifying Banks and Credit Unions eligible for free tickets. Get ticket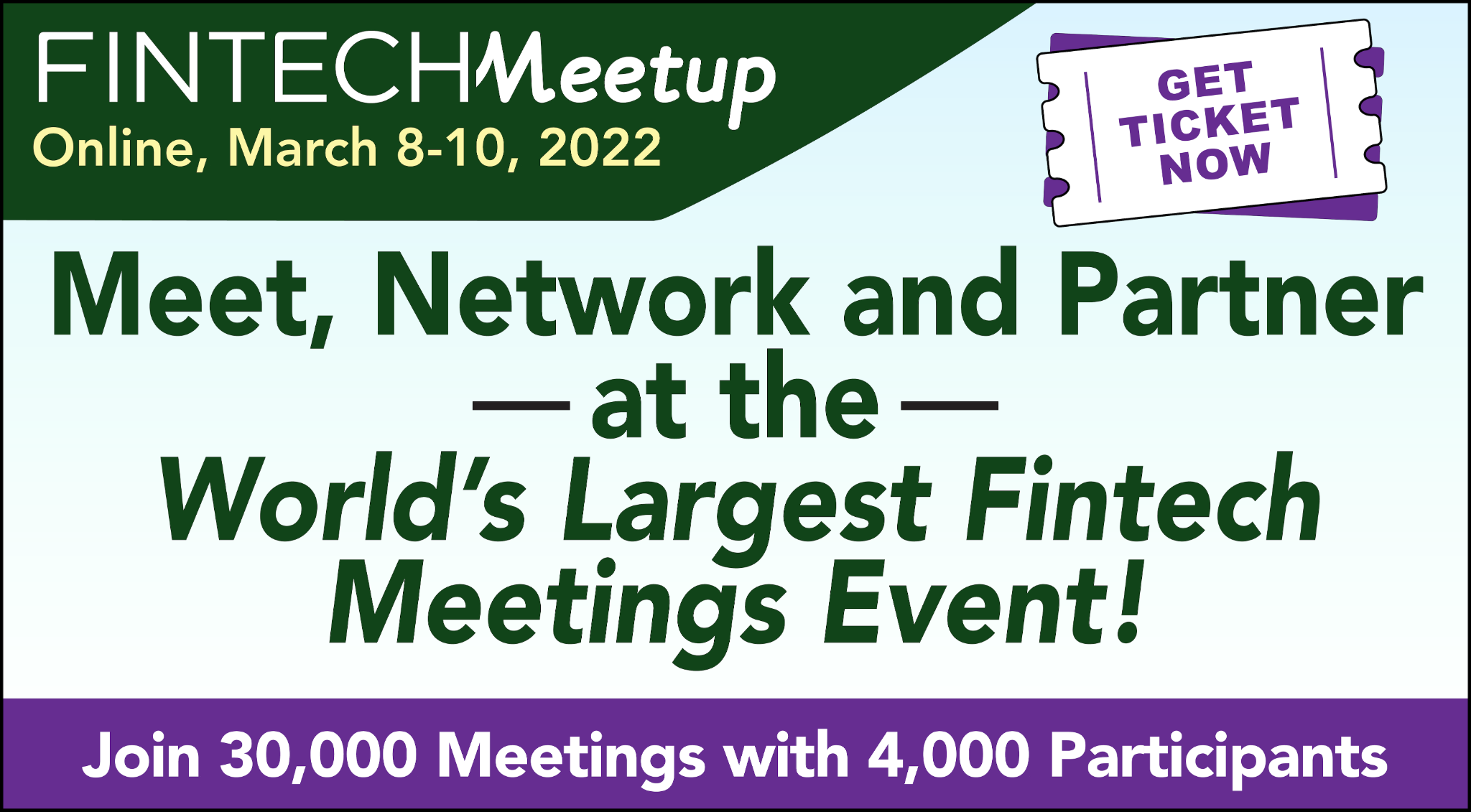 ---
💸 Venture Financing
OPay, a Nigerian mobile payments platform, raised $400 million at a $2 billion valuation.
Ramp, the corporate card and automated CFO suite for startups and SMBs, raised $300 million at a $3.9 billion valuation.
Zepz, the re-branded cross-border transfer firm WorldRemit, raised $292 million at a $5 billion valuation.
QuintoAndar, a Brazilian property tech platform, raised $120 million with plans to offer mortgage, title insurance and escrow services.
Cora, a Brazilian small business lender, raised a $116 million Series B.
Khatabook, an Indian SMB bookkeeping and accounting startup, raised a $100 million Series C at around a $600 million valuation.
Flink, a Mexican neobroker similar to Robinhood, raised a $57 million Series B.
Aumni, an investment analytics platform, raised a $50 million Series B.
elopage, a German payments provider for contractors and small businesses, raised a $38 million Series A.
Moss, a German financial management platform for business spend analytics, raised a €29 million Series A extension.
Bazaar, a Pakistani B2B marketplace and corporate accounting ledger, raised a $30 million Series A.
Balance, a B2B payments platform for merchants and marketplaces, raised a $25 million Series A.
XREX, a financial institution liquidity provider that uses blockchains, raised a $17 million pre-Series A.
Royal, a music marketplace planning to monetize royalties as NFTs, raised a $16 million seed round.
Recognise Bank, a small business-focused neobank, raised £14 million.
Zeal, an embeddable payroll infrastructure software, raised a $13 million Series A.
Iniagold, an Indian gold-based alternative credit provider, raised a $12 million Series A.
PawaPay, a mobile payments technology for African businesses outside of Nigeria and South Africa, raised a $9 million seed.
Finexio, an embedded payments infrastructure provider, raised $8 million.
Taktile, a machine learning platform for financial services, raised $4.7 million in seed funding.
Pry Financials, a startup accounting platform, raised $4.2 million.
Tuna, a platform for e-commerce payments in Latin America, raised a $3 million seed.
Briqpay, a B2B checkout solution, raised a €2 million seed round.
Phos, a mobile point-of-sale (or SoftPOS) vendor, raised €2 million in seed funding.
S-475k-pre-seed-funding-round-for-expansion
Treasure, a cash management solution for companies, raised a seed+ round.
Kai Senegal, a Senegalese fleet financing platform, raised strategic funding from Toyota's venture arm.
Serrala, a B2B payments software, raised funding from software investor Hg.
💰 Venture Funds
In an interesting move to combat innovators' dilemma, U.S. Bank announced a strategic investment in two fintech-focused venture capital funds, Fin Venture Capital and Commerce Ventures.
☯️ Exits
💻 IPOs
Nubank, last valued at $30 billion, is looking for a $55 billion valuation in its upcoming US IPO.
Toast, a Boston-based restaurant point-of-sale software provider, filed for IPO on $704 million of revenue in H1 2021.
EngageSmart, the parent company of payments and invoicing software InvoiceCloud, filed for IPO on $99 million in revenue.
🤝 M&A - Fintech
Paysafe, a UK-based global payment solutions provider, acquired e-commerce payments facilitator SafetyPay for $441 million (shortly after acquiring Peruvian payments provider PagoEfectivo).
Corporate card provider and automated CFO suite Ramp acquired startup Buyer to give SMBs the ability to negotiate vendor contract quotes using collective price information.
Paysafe, a
US neobank Chime acquired debt navigation and financial security platform Charlie Finance.
Mexican online lender and payments company Konfío acquired competitor Sr. Pago.
Risk-centric wealth management platform Riskalyze was acquired by software provider Hg.
Financial services provider Siebert announced its acquisition of Tigress Financial Partners, a disabled and woman-owned financial services firm.
Twenty7Tec, a mortgage provider, made an investment into AI software firm Meet Parker.
Britain's antitrust regulators are probing financial data provider S&P Global's proposed $44 billion takeover of competitor IHS Markit.
🏦 M&A - Bank
Spanish bank Santander's US arm is acquiring the minority stake in its US operation that it does not already own (20%) for $2.5 billion.
Norway's antitrust regulator is opposed to Norwegian bank DNB's proposed takeover of online rival Sbanken.
---
Sponsored Content
Capchase helps fast-growing companies finance growth without taking on debt or dilution. Whether you need to invest in R&D or recoup acquisition costs, Capchase turns your predictable revenue into growth capital, today.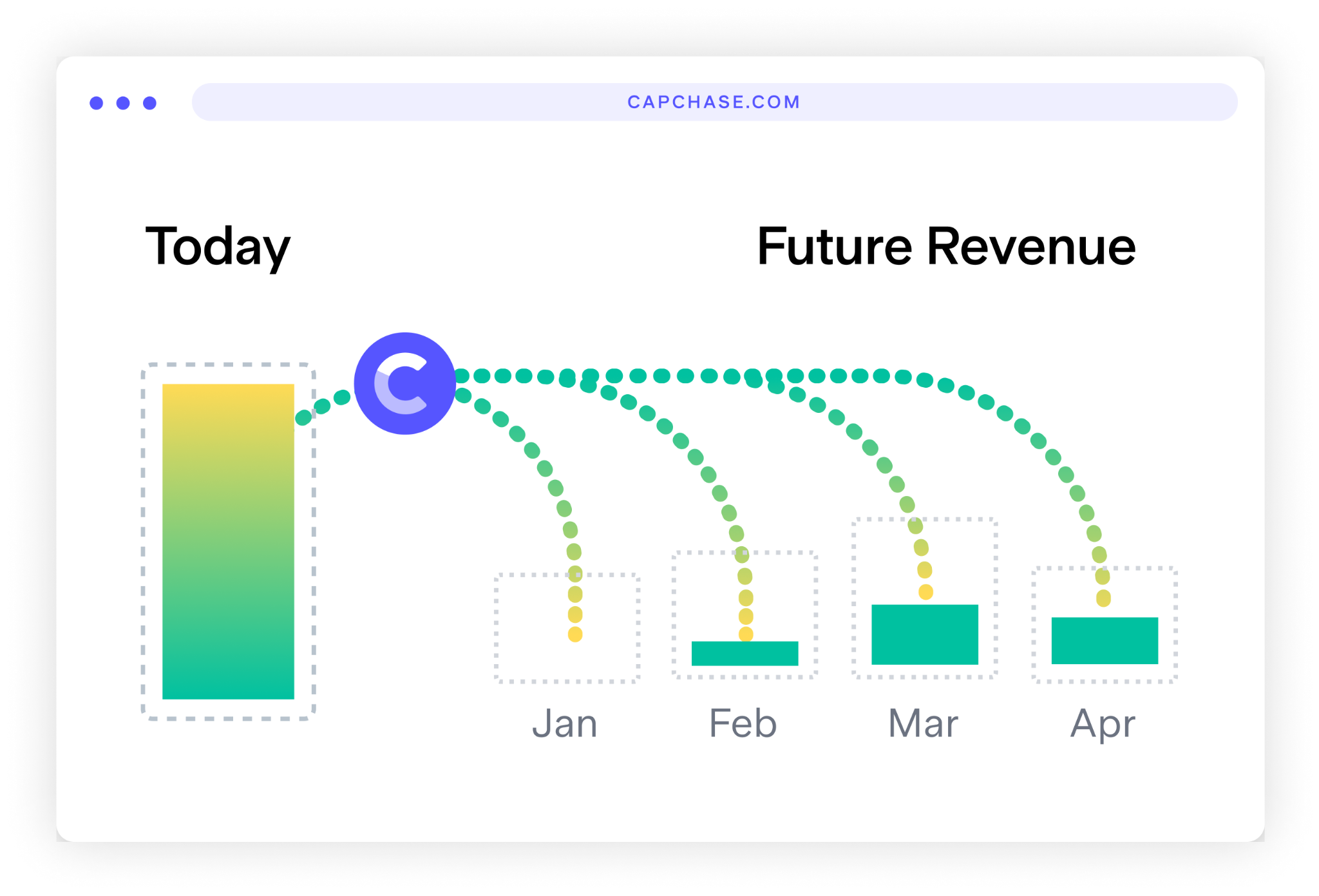 ---
🌎 Fintech Around the World
The Secret Weapon Powering Latin America's Fintech Boom
Revolut's US Plan Runs Through Mexico
Demystifying Pakistan's Growing Fintech Sector
Singapore can use fintech to bridge Asean and Africa
What the Bank of England exit strategy signals for other central banks
OPay and Nigeria's Mobile Money Wars
Digitizing Africa's Small and Midsize Businesses
📚 Deeper Reads
Former Professional Poker Player Helms New $50 Million DeFi Fund Backed By Billionaire Alan Howard
Paying With a Credit Card? That's Going to Cost You.
Should the fintech playbook scare the banks?
Can neobanks' popularity outlast the pandemic?
Did FinTech Lenders Facilitate PPP Fraud?
Will Varo Bank be the Pin that Pops the Fintech Valuation Bubble?
Every Company Will Spin Out a Fintech Company
Crossing the Chasm: The Surge in Institutional Adoption of DeFi
Impact of Open Banking on Banking Revenues
Digital ledger startups chase the elusive lending dream
Europe's fintech M&A 'boom': What the data tell us
Remittance fintechs herald a payments revolution
Forget Fintech — Traditional Banks Have (Finally) Figured It Out
Top 25 financial services employers for women
Teenager keeps bumble bee as pet after it followed her home
---
Want to be a This Week in Fintech Sponsor? Reach out to us at sponsor@thisweekinfintech.com.

Come meet us in-person at www.fintechhappyhour.com