This Week in Fintech (8/28)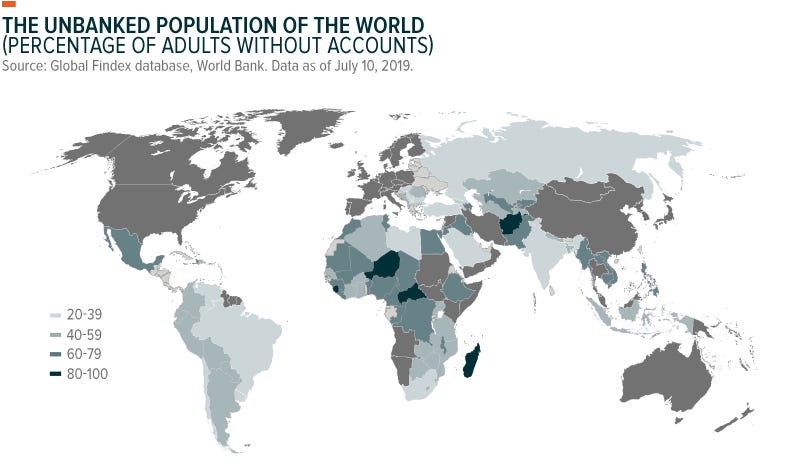 Hello Fintech Friends,
This week's news is ready, and… there is a lot. As an aside, if you ever want to talk fintech generally, I'm always looking for conversations @NikMilanovic.
Please find another week of fintech and banking news below.
Quote of the week
"As easy as Uber might make it to get a checking account or Amazon to get a loan, there won't be anyone around to help you make the hard choices necessary to achieve financial security and build wealth. If every financial choice is made in context, customers will lose the perspective to see how those individual choices impact their holistic financial health."
---
Open role spotlight
Deserve is looking for a Platform Manager, based in San Francisco or remote. Happy to introduce the hiring team.
Read of the week
There is a sentiment today that some types of fintech are becoming rapidly commoditized as the space gets inundated with new projects and capital. It's interesting to hear 11:FS head Simon Taylor take the other side of that argument in Fintech Is Only 1% Finished. I myself have a hard time understanding where we are in the Perez Cycle - is this the frenzy or the synergy?
---
Financial Services & Banking
Product Launches
Malaysia's Hong Leong Bank launched a savings app for kids.
Commonwealth Bank of Australia launched its SMB lender, BizExpress Online.
Other News
Community Development Financial Institutions and Minority Depository Institutions are experiencing renewed interest and a surge in deposits, as consumers look to move to black-owned banks.
JPMorgan Chase is in talks to offer ATMs and banking services in US Post Offices, and will launch a UK neobank in Q1 2021. Goldman Sachs is looking to raise a  $2 billion technology venture fund. Goldman's MarcusPay instant credit app started providing buy-now-pay-later loans for JetBlue purchases. Mastercard struck a deal with First Direct to provide debit cards to the bank's customers and formed a partnership with Ally Bank to create a point-of-sale financing solution through its Vyze platform.
BBVA tested quantum computing and softPOS. British Co-op Bank will lay off 350 employees and close branches. Sygnum Bank's digital Swiss Franc (DCHF) was used in an e-commerce payment.
India's Icici Bank is using satellite imaging to assess the creditworthiness of rural farmers. The National Payments Corporation of India set up a subsidiary to sell its real-time payments technology (RuPay and UPI) to other countries. Debt collectors in China are doubling headcount as economic stress leads to increased collections.
The UN's Task Force on Digital Finance launched an Action Agenda. The Boston Fed is conducting digital dollar experiments on blockchains. The SEC expanded its definition of accredited investor.
Citi attributes its fat-finger incident to old software and Barclays is reporting a 66% spike in scams this year. Bank of America mistakenly added $2.45 billion to a customer account. The New Zealand stock exchange crashed for a third day from a DDOS attack.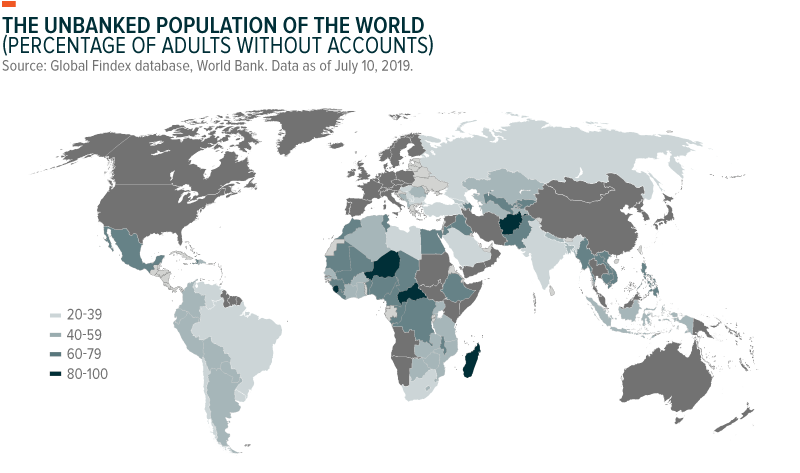 Source: Global X
---
Fintech
Product Launches
Samsung launched its Samsung Pay Card in the UK, powered by fintech Curve.
Credit Karma is launching a new voter registration tool ahead of the November election.
Figure launched its blockchain marketplace for buying and selling consumer loans.
Nordic neobank Lunar launched an account aggregation tool using the Nordic API Gateway. HNW neobank Letter launched. Purple, a US fintech previously known as youBelong, launched its neobank for disabled people. And here is ZBlackCard(h/t Mengxi Lu).
Wirecard
Wirecard sold off its assets in Brazil, its innovation team joinedfinleap in Berlin, and the Financial Times published a revealing look into the last few months before the scandal broke.
Other News
Ant Group shared its financials ahead of its upcoming IPO. First half profits rose 1,000% over the same period last year to $3.2 billion. The fintech, which has 1 billion active users, processed $17 trillion (¥118 trillion) in the last 12 months. Anecdotally, it also manages an environmental subsidiary, Ant Forest, meantto catalyze green consumer behaviors.
The Fintech Equality Coalition launched to promote access to financial services, including jobs and career advancement, to underrepresented communities.
Dwayne (The Rock) Johnson and Dany Garcia have teamed up with Acorns to provide families $7 to invest when they sign up on the app. Social media financial coaches and influencers are fuelingRobinhood stock trading. Fidelity is going into bitcoin.
UK open banking fintech TrueLayer has seen an 8x increase in customers using open banking payment initiation as their form of payment. Amazon Pay will allow Indian users to invest in digital gold. Rebel is helping the Brazilian fintech marketplace.
Telkom South Africa partnered with Fundrr to facilitate small business loans. Airtel Africa and MoneyGram partnered to enable direct mobile wallet transfers. African accelerator and investor DFS Lab is looking for its next cohort of fintech companies.
Klarna saw losses rise sevenfold in the first half of 2020. PayPal is under fire from consumer groups for its student loans, which are being called predatory. Payment verification provider ISignthis is seeking A$264 million in damages from the Australian Securities Exchange. NPP Australia, which runs the country's real-time payments network, is suingRipple for brand infringement.
---
Financings
Exits and M&A
SPACs
---
Deeper Reads
The U.S. Needs Banking-As-A-Public-Service
2020 Global Fintech Trends, Revisited
Adam Atlas US Neobank Open-banking Market Survey
Building Valuable Customer Relationships Through Financial Health
Max Levchin is looking ahead to fintech's next big opportunities
Analyzing Affirm's $400M Asset Securitization
Thinking through responsible stock trading
The Sad Demise Of Europe's Neobanks
Pizza squirrel brazenly swipes two slices from family's delivery
*Editor's note: apologies to subscribers who received TWIF twice this week; sent to subscribers only the first time.