This Week in Fintech (8/13)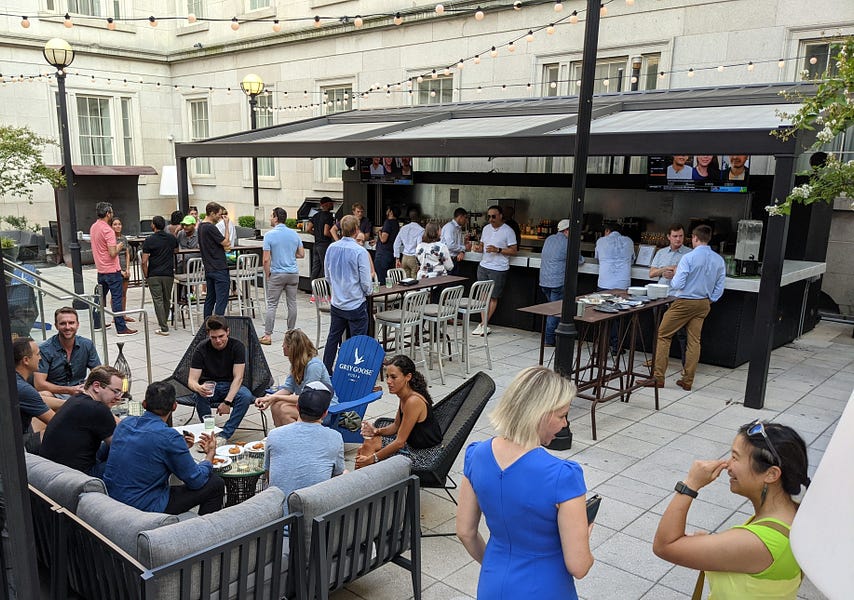 Hello Fintech Friends,
Question for readers: What's the one section of this newsletter that you would remove, if you could?
It was great to see everyone in DC last night, we'll be back next month for sure. Please share photos if you took any; I only got one (below).
We're also finally holding a Miami fintech meetup on September 16th! (Full meetup list here.)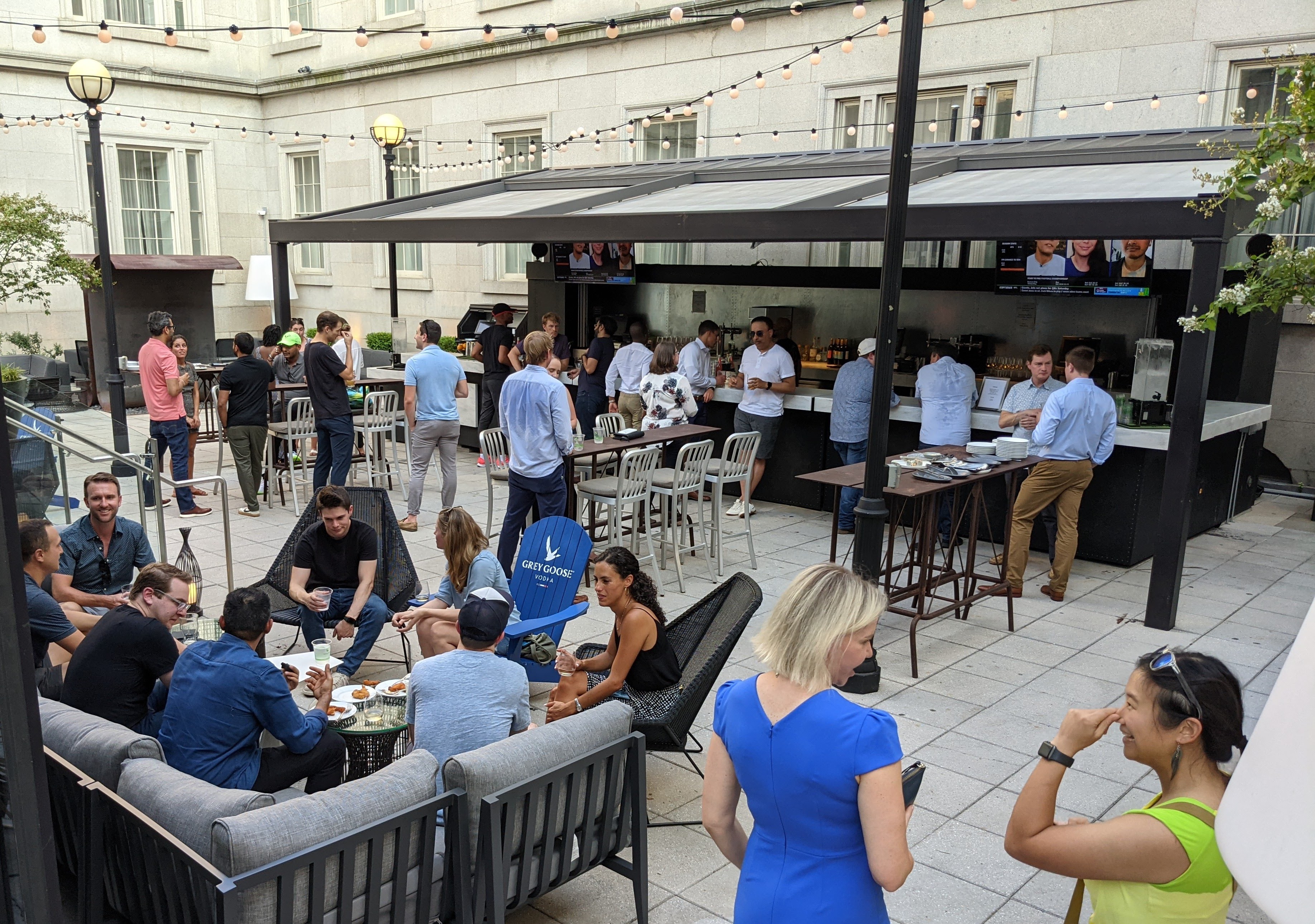 Please enjoy another week of fintech and banking news below.
---
💬 Quote of the Week
"There is an explosion in innovation wrapped up in the interoperability of access points that Metcalfe's law has made easy to understand but hasn't manifested itself at global FinTech scale."
---
📖 Read of the Week
Ayo Omojola writes lucidly on fintech topics that matter and yet don't get covered anywhere else. In Common problems with bank partners, he catalogues many of the issues that result from disconnects between fintechs and their sponsor banks (some of which we experienced first-hand building Petal). Among others, sponsor banks have the leverage in fintech relationships, are the end-owners of accounts, have lower risk tolerance than fintechs, and are tied to specific cores. A successful bank-fintech partnership is defined by the fintech's ability to artfully navigate these hurdles when they arise.
📊 Stat of the Week
India's UPI crossed 3.24 billion transactions in July alone. (Source)
---
Sponsored Content
How did Snap Finance improve their liquidation rates by 25 - 35%? Read the case study to see how implementing TrueAccord's digital-first, machine-learning-driven collections solution led to increased recovery.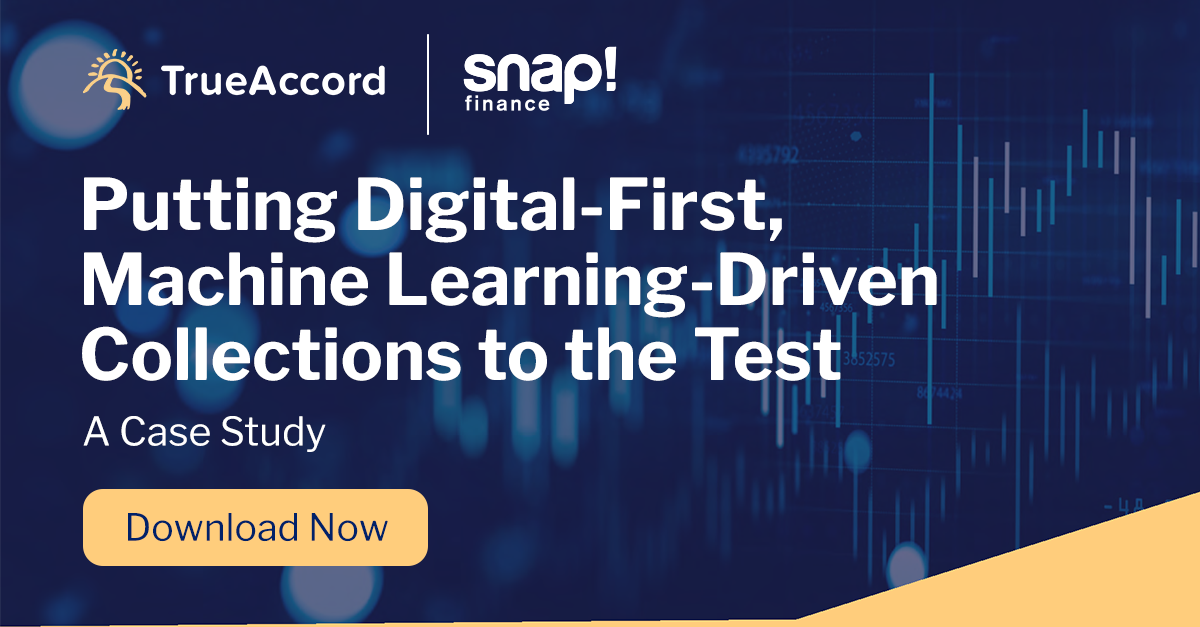 ---
🏦 Financial Services & Banking
🚀 Product Launches
Santander launched its CashFlow Manager app, to allow businesses to view multiple account balances in one place and collect payments using QR codes.
Chase released a service to let corporate clients send payment requests to their customers. Citi launched a service to matchmake between small businesses and local lenders.
Mastercard and TNM Malawi partnered on the country's first mobile payment solution.
📰 Other News
Canada's Scotiabank is offering customers the ability to convert credit card balances into buy-now-pay-later loans. Equifax UK is partnering with Bits, a credit building app, to allow users to report monthly rent payments on their credit files.
PNC Bank and Coinbase are partnering on a crypto project.
HSBC will work on cards "with features that will support people with dementia, as well as visual impairments, learning difficulties and dyslexia." Bank of Queensland in Australia is rolling out recycled debit cards.
Visa partnered with Mashreq on a Rapid Seller Onboarding program for UAE payments. Canadian debit network Interac is opening up its peer-to-peer payments service to businesses and… turning debit spending into music.
National Bank Holdings Corporation is working with blockchain mortgage startup Figure on small business products.
JP Morgan is shifting $10 billion of funds away from passive ETFs and into active management.
Ghana gets a CBDC too.
---
💻 Fintech
🚀 Product Launches
SMB management platform ZenBusiness launched a payments and invoicing app.
Digital ID firm GlobaliD and digital currency platform Uphold co-launched an XRP rewards card. Australia's EML Payments and CoinJar partnered to launch a crypto-to-fiat Mastercard credit card.
Sable, a platform to help users without credit histories, partnered with Wise on remittances. Similarly, Nova, an international credit score platform, partnered with SoFi to verify customer income data.
Australian neobank Alex launched.
Mint came out with a loan repayment calculator.
📰 Other News
Venmo will enable users to collect cash back as crypto in their accounts. Crypto financial services company Circle filed paperwork to become a bank.
Zazu (Union54) is building Africa's first card issuing API.
Jump, the high speed trader that supports some exchange back-ends, is getting into facilitating retail trades.
UnitPlus is enabling people to pay for goods with their ETF portfolios.
Ozow, a South African payments provider, plans to expand to Namibia and West Africa.
You can now buy a sandwich with bitcoin, thanks to Bakkt and Quiznos.
UK neobank Atom reported its first ever monthly profit.
Plaid settled a $58 million class action lawsuit brought against it by customers who claimed that the firm passed personal banking data to third parties without their consent.
Gaming company Razer is shutting down its mobile wallet and focusing on business payments.
The 'Crypto Fraud and Asset Recovery' network launched. The German government wants to bring business IDs to Africa.
As more fintechs use influencers to sell you products, Klarna is trying to educate consumers on organic content vs. ads.
---
🇪🇺 Europe
Ramp received their FCA registration, joining only 7 others to get approval from the UK regulator.
ABN Amro is offering cheaper mortgages for energy efficient homes as a way to incentivise borrowers
HSBC is reducing its office space by 20% by the end of the year to save on office costs and allows more WFH. It is also getting serious about venture as it creates a new fintech VC arm. HSBC also blocked payments to Binance and kept a customer on hold for 7 hours (costing £50) to report a £4,000 fraud.
🌏 Asia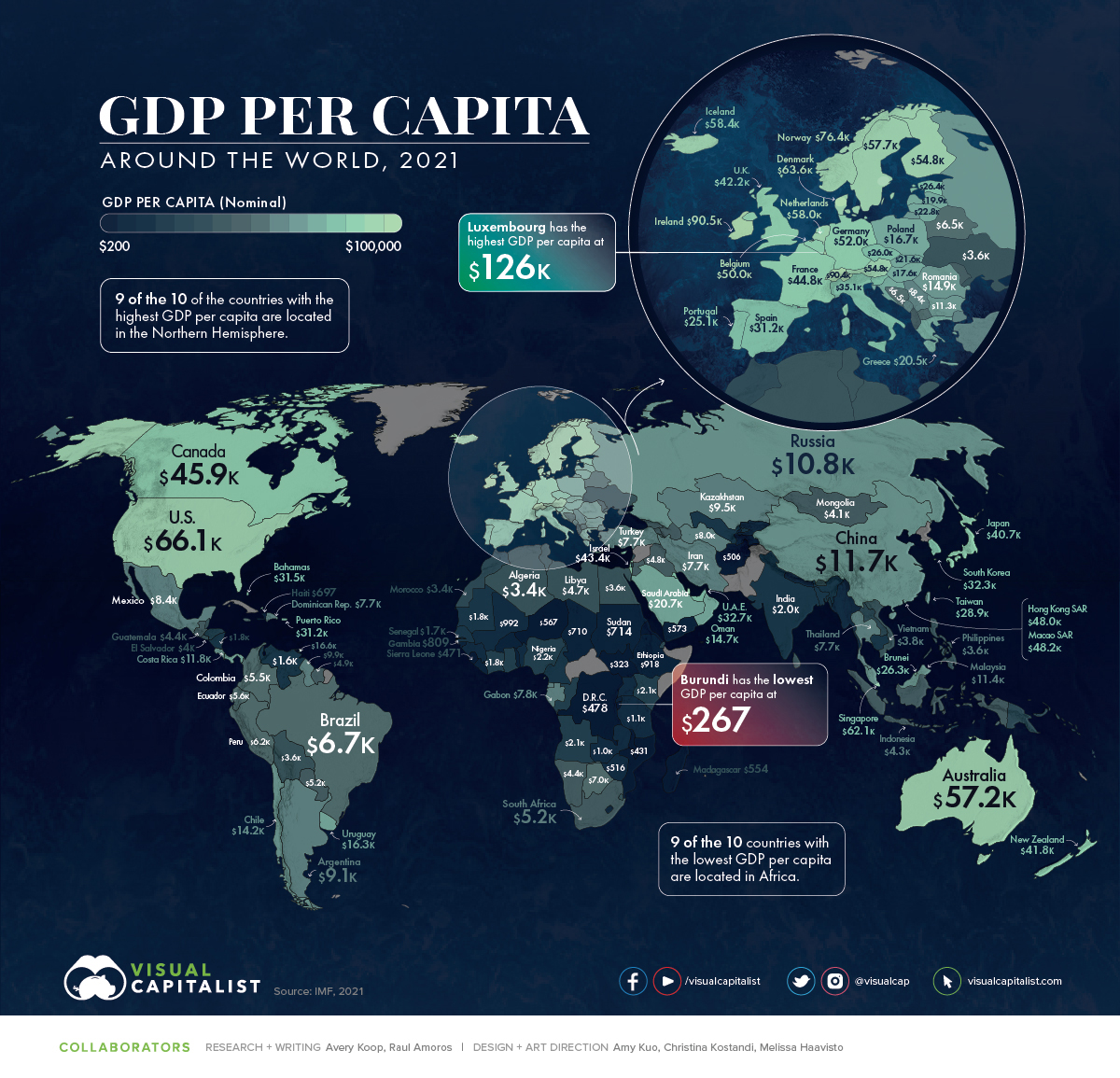 ---
📜 Policy
In collaboration with Ben White.
---
Sponsored Content
Fintech is changing the world and Fintech Meetup is helping make it happen! We're facilitating 30,000+ meetings for 4,000 fintech, banking and financial services professionals for partnership discussions, vendor presentations, investment pitches, media/analyst interviews and more! Get Fintech Meetup into your 2022 budget, and get discounted early bird tickets now. Get Ticket.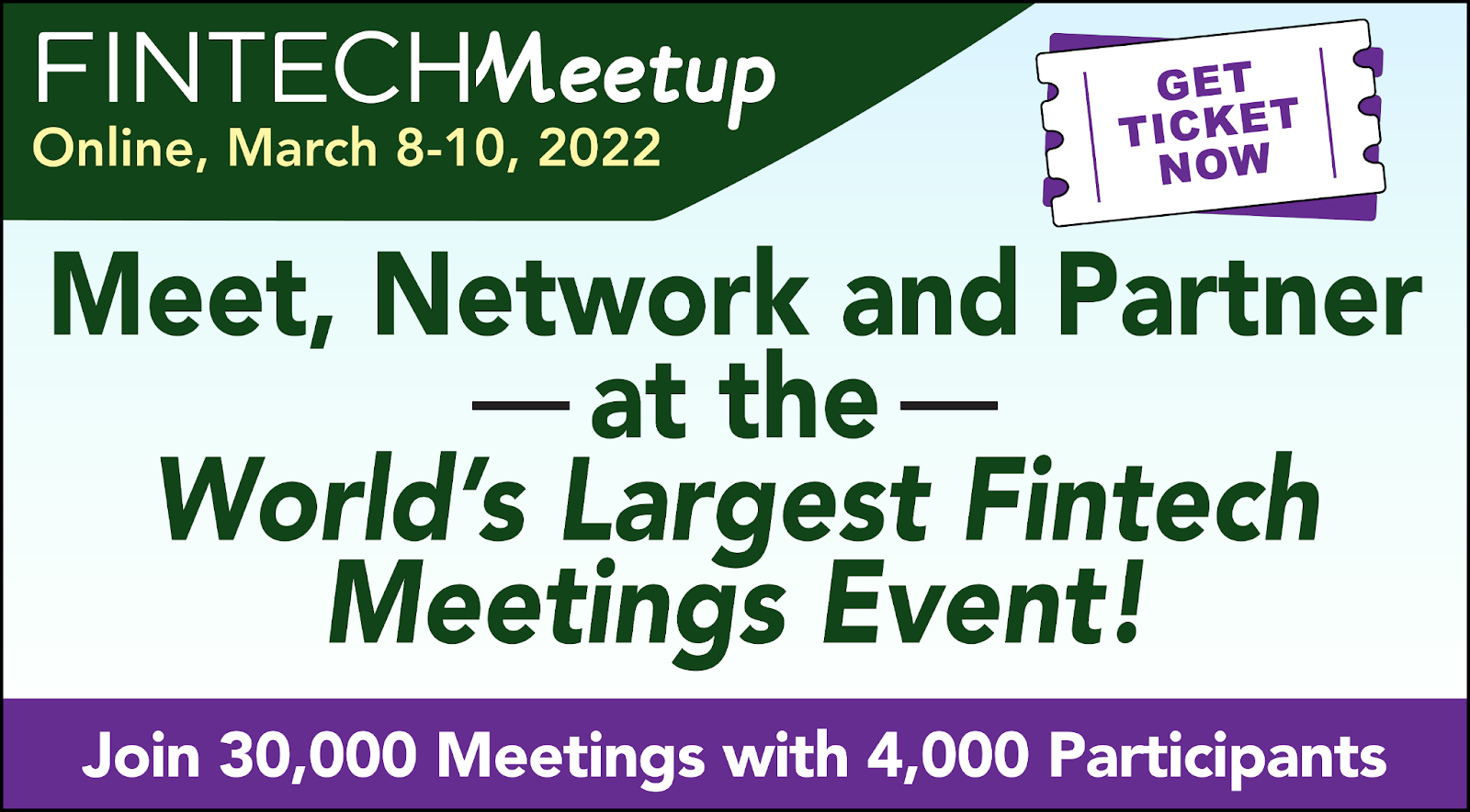 ---
Want to be a This Week in Fintech Sponsor? Reach out to us at sponsor@thisweekinfintech.com.
Come meet us in-person at www.fintechhappyhour.com.