This Week in Fintech (7/8)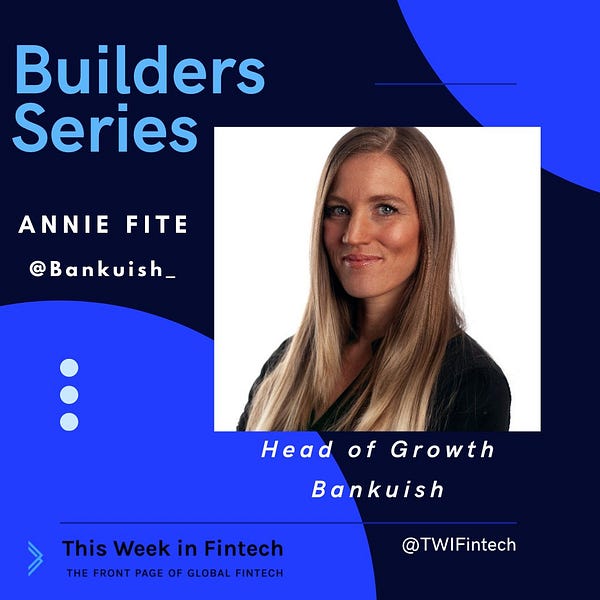 Hello Fintech Friends,
We would love to have you nominate your favorite builders for our Builders Series to highlight the folks behind the fastest growing fintech companies.
Think about the folks who rarely get the spotlight for their hard work, the people who put in the grind and churn out the work, the builders who are behind the scenes - those are the people we want to amplify.
Nominate your favorite builder in the form here!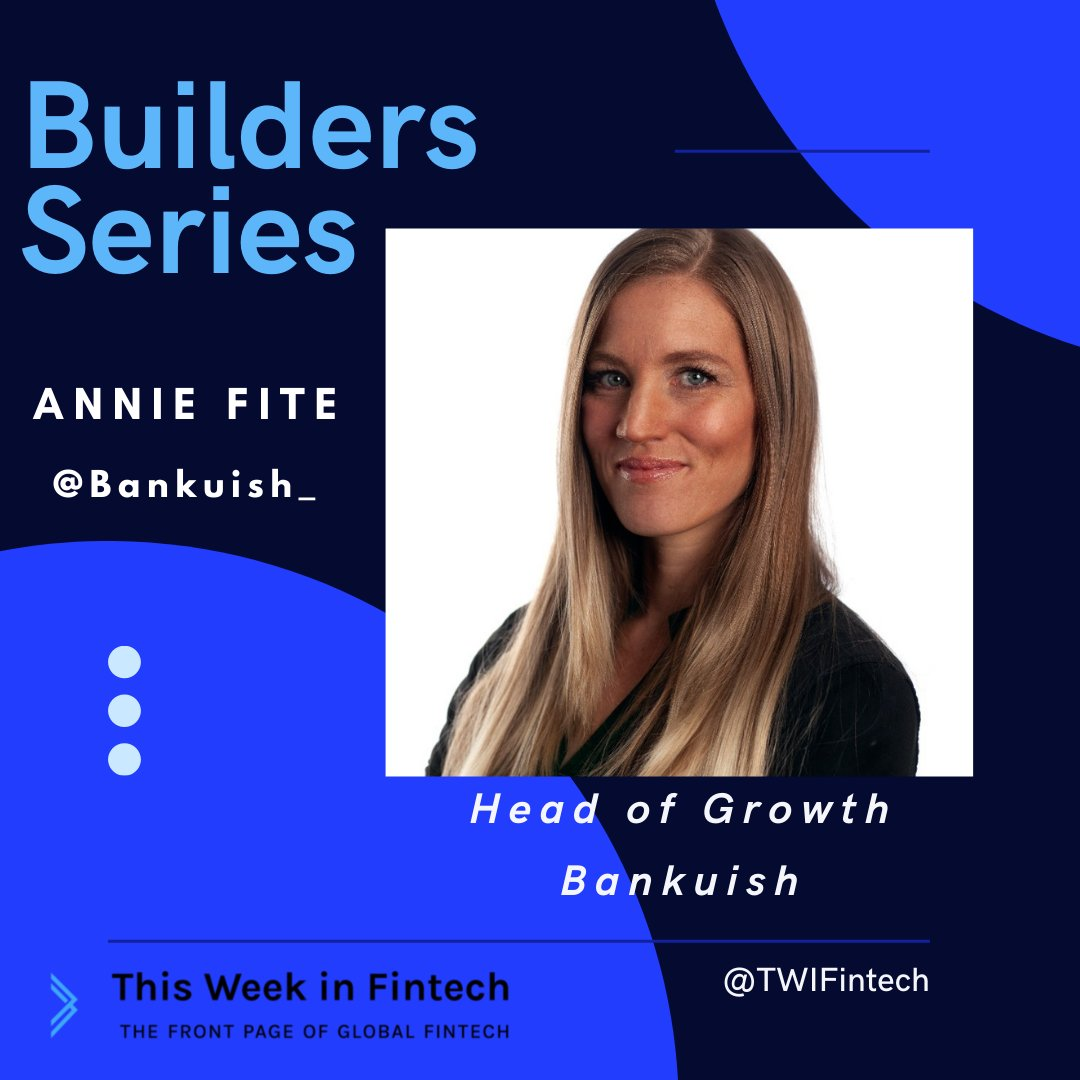 Please enjoy another week of fintech and banking news below.
---
💬 Quote of the Week
📖 Read of the Week
The question on many minds following the recent crashes of crypto hedge funds and centralized lending platforms (notably - most DEXs and defi protocols engage in overcollateralized lending, and are performing as-expected) is "what regulation will result from these meltdowns?" Lex Sokolin, in Can balanced regulation for the crypto markets emerge after crash?, lays out the areas that regulators will most likely focus on - stablecoins, yield and interest rates, transparency and financial reporting, KYC/AML - and how they are likely to respond.
📊 Stat of the Week
"According to the International Monetary Fund (IMF), less than 2% of financial institutions' CEOs are women, and for executive board members the figure is less than 20%." (Source)
---
Sponsored Content
Issue a prepaid debit card in 4 clicks! Typically, if you want to offer your customers a financial product you would need a team of developers, but not with Bond Instant. If you're looking to see how easy it is to offer financial products to your customers, give Bond Instant a try with $10 on us! Here's your exclusive code TRYBOND22.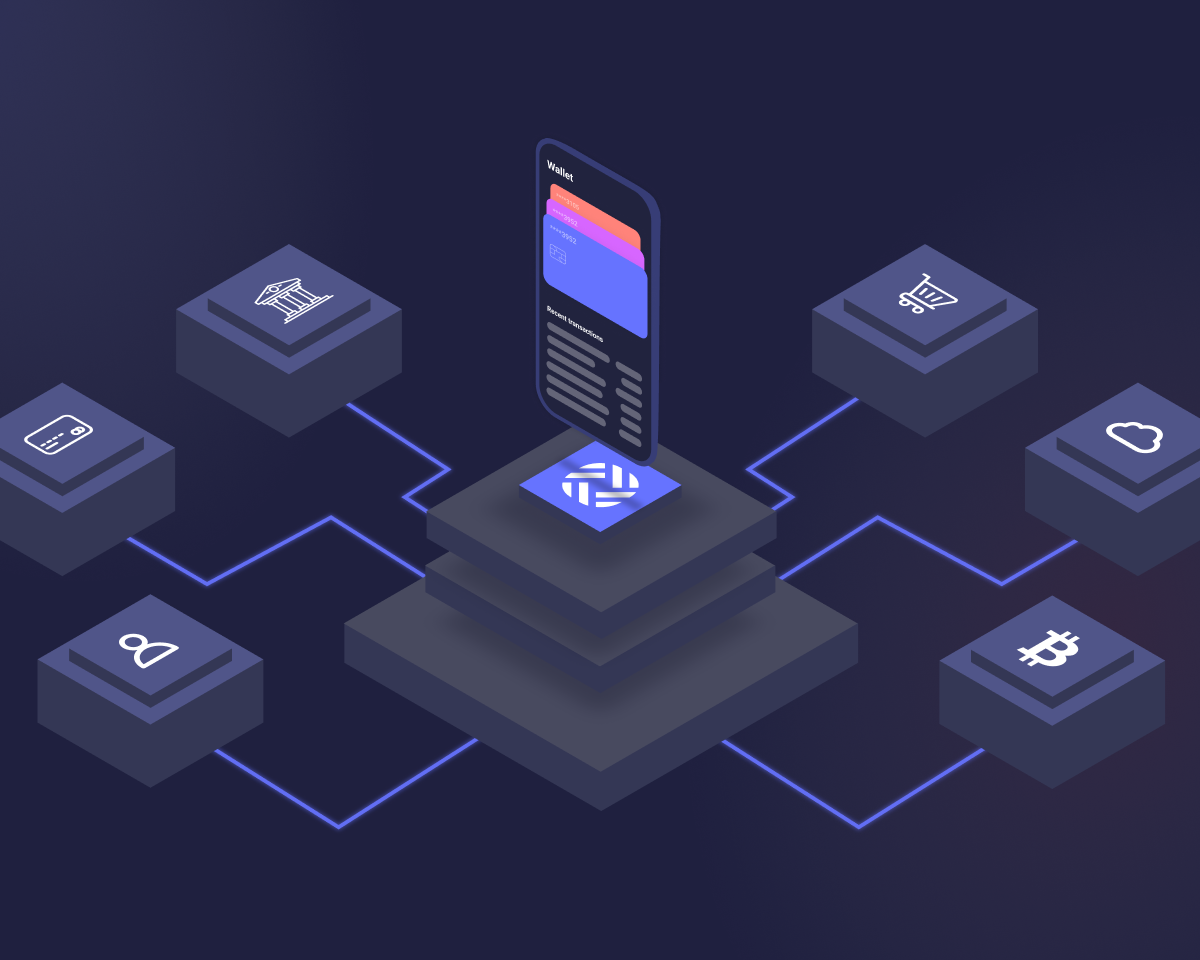 Want to sponsor a newsletter? See our sponsorship information here.
---

If you're looking to hire from a group of 10,000+ smart, motivated fintech professionals, come pick up a Collective Pass and post a job here.
If you're looking for your next adventure at one of the best fintech companies, check out the open roles here and sign up to be matched with Fintech companies here!
---
🏦 Financial Services & Banking
🚀 Product Launches
Payments firm Finastra launched an embedded consumer lending product as an alternative to buy-now-pay-later lenders.
Telco Airtel Africa launched its own SmartCash Payment Service Bank to provide financial services across Nigeria.
📰 Other News
The European Union this week reached an agreement on a landmark piece of crypto legislation, the Markets in Crypto-Assets (MiCA) proposal, which would officially regulate crypto in its uses as a currency (ie. not NFTs or media assets). The proposal is broad, sweeping from anti-money laundering rules to robust consumer protections, but may threaten to hamper crypto innovation and move growth offshore.
The Basel Committee on Banking Supervision suggested limiting bank exposure to crypto to 1% of equity.
Mastercard's partnership with Paytrail is now enabling over 1 million open banking payments per month.
Visa partnered with cloud banking provider Mambu to enable Visa DPS for debit transactions.
Cambodia's ACLEDA bank is working with Singapore's FSS Technologies on merchant banking.
China's ICBC and Merchant Bank will discontinue their joint digital investment service after June.
---
💻 Fintech
🚀 Product Launches
Agriculture finance platform Bushel launched a digital payment network for US farmers and agriculture providers.
Amazon launched its buy-now-pay-later options in Egypt.
Quirk, a personal finance app built for Gen Z, launched this week with 10,000 beta users.
Revolut continues to grow at a rapid pace, with the launch of its first in-person payment terminal in Europe.
UK business banking platform Tide launched prepaid cards for Indian small businesses.
Payments platform Wirex launched crypto-backed credit. UK fintech Plum launched a biodegradable debit card, in partnership with Railsr.
Built launched Project Pro, a construction project monitoring solution for lenders.
Till Payments and AliPay+ launched an Australian financial education tool.
Buy-now-pay-later for cannabis.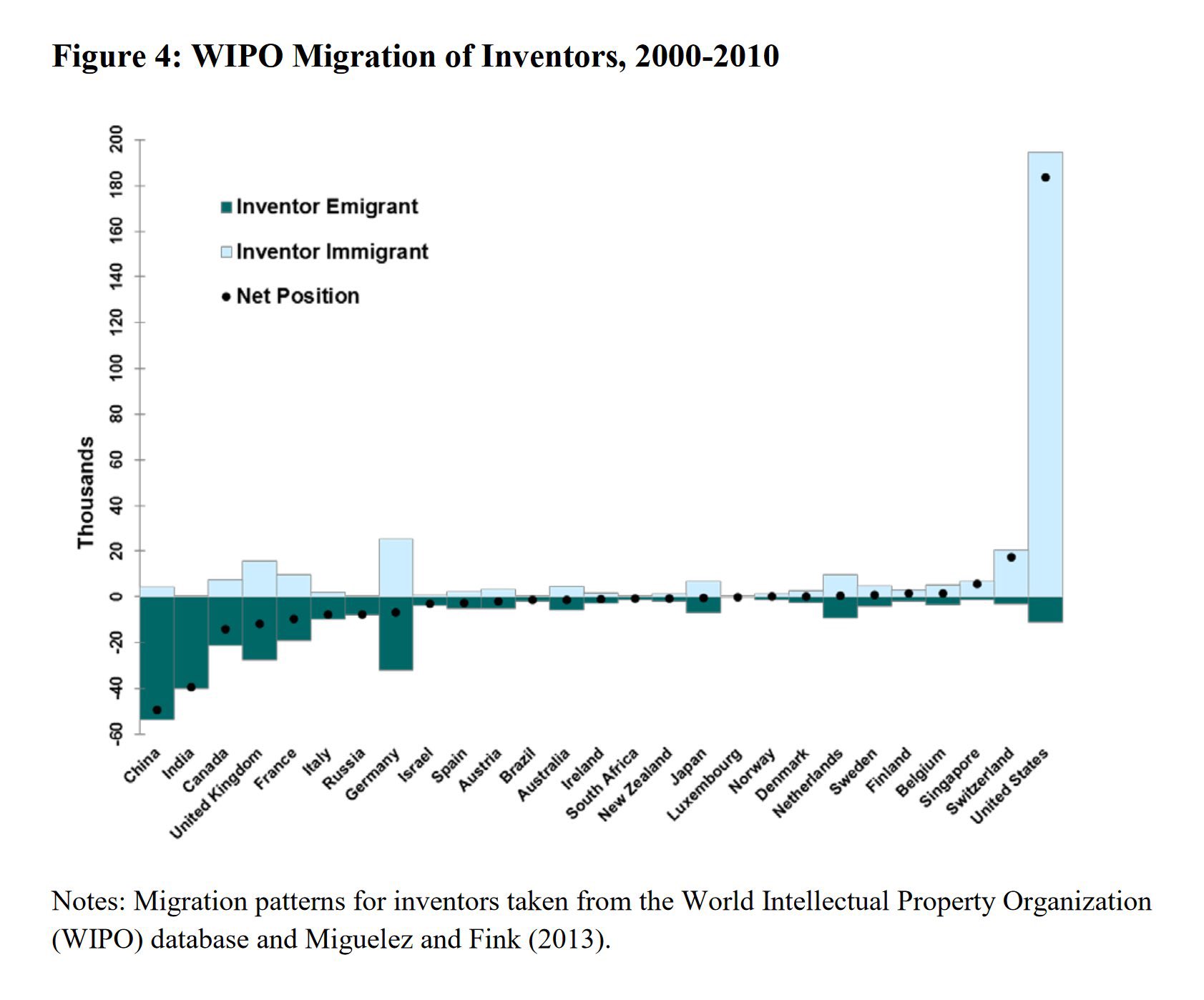 📰 Other News
Meta (ie. Facebook) will finally end its long-embattled digital wallet and currency project Novi (ie. Diem, Libra) on September 1st.
The Catawba Nation of South Carolina wants to create a special economic zone for crypto.
Cash App will now let users invest spare change in bitcoin.
Apple is adding payments functionality to car dashboards.
Ready Life is tackling inequality in the mortgage market, with Bernice A. King (daughter of Martin Luther King Jr.) on the company's advisory board.
Aviva added reporting features to its ESG tools.
WeChat Pay and AliPay+ both launched in Qatar. Ant Group made its privacy technology open-source. Meanwhile, China's internet watchdog is cracking down on the growing incidence of online finance and fintech scams in the country.
Bolt settled its lawsuit with Authentic Brands (owner of Forever 21) and… will give them a piece of the company?
Following Australian neobank Volt last week, UK neobank Dozens is shutting down this week due to an inability to raise capital. Loss-making neobanks find themselves generally in a tough position as their cash-rich rivals like Goldman and JP Morgan outlay billions on growth.
Australian buy-now-pay-later firm Openpay quit the US.
Crypto lender Vauld became the latest to suspend withdrawals and cut its workforce, as Celsius begins to pay back pennies on the dollar for its debts, 3AC goes into court-ordered liquidation, and Voyager Digital suspends withdrawals and goes into bankruptcy protection.
Undeterred - Coinbase is meanwhile aggressively expanding into Europe in the face of the crypto winter.
---
Come meet us in-person at www.fintechhappyhour.com, and join our angel investing syndicate.