This Week in Fintech (7/31)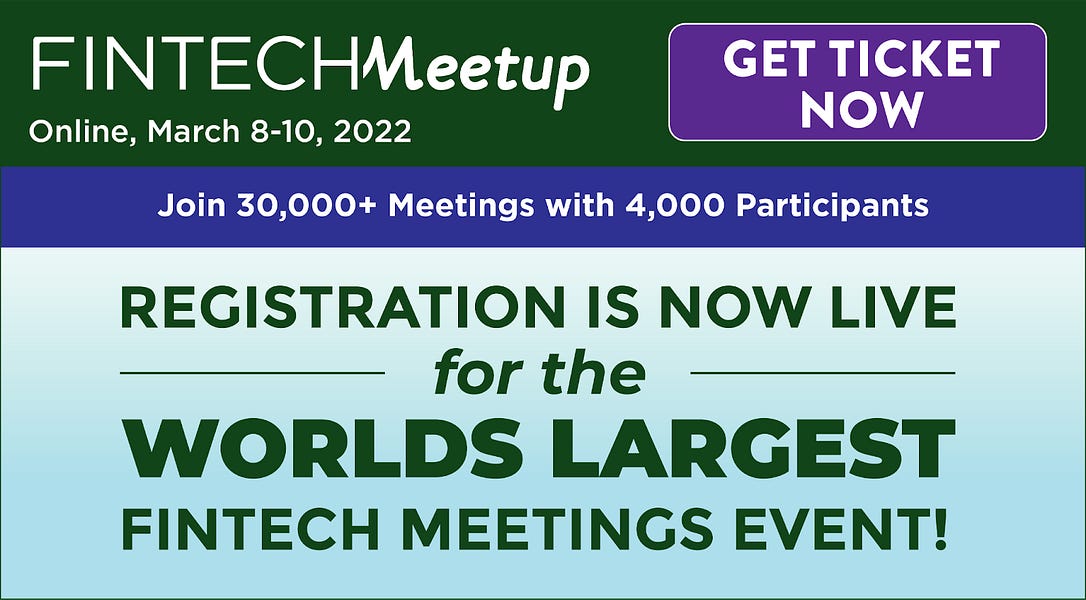 Hello Fintech Friends,
We have three fintech happy hours around the country coming up next Thursday (8/5):
Sign up via the links ☝️ for event details!
A big focus of these events is giving back to communities. Many of us got into fintech to build a better version of the world, and these happy hours are no exception, which is why donating the proceeds to charities is so important to us. In the next couple weeks, we'll be announcing more charitable donations from each of our events.
Please find another week of fintech financings and exits below.
---
Sponsored Content
Leaders from banks, credit unions and investors are already confirmed - join these faces in Miami this September for two days of high-quality, in-person meetings. No keynotes. No panels. Just business. See who is already confirmed and apply to join here.

---
💸 Venture Financing
💵 Debt Financing
Chilean SMB fintech Xepelin raised $200 million in debt.
Buy-now-pay-later provider Behalf raised $100 million in debt.
💰 Venture Funds
Olumide Soyombo, the African fintech entrepreneur behind PiggyVest and Paystack, is launching Voltron Capital to deploy capital to 30 startups in Africa.
Convergence Partners, a private equity firm, raised a $120 venture fund for digital inclusion in Africa, including fintech.
☯️ Exits
💻 IPOs
Robinhood went public in an unconventional IPO this week, reserving significant share volume for its retail investors, who valued it at $32 billion, but then sold off significantly.
MeridianLink priced its IPO at the top of its range, valuing the company at $2 billion.
Brazilian payments firm Conductor is planning a US IPO.
🤝 M&A - Fintech
🏦 M&A - Bank
Citizens Financial bank will acquire New Jersey-based bank Investors Bancorp for cash and stock valued at $3.5 billion.
Rwandan bank KCB will acquire Banque Populaire du Rwanda.
Wells Fargo Asset Management will be acquired by private equity firms GTCR and Reverence Capital Partners and rebranded to Allspring Global Investments.
---
Sponsored Content
Meet, network and partner to get business done at Fintech Meetup, the world's largest fintech meetings event! We're facilitating 30,000 meetings with 4,000 participants from 2,000 organizations including Startups & Established Fintechs, Processors, Networks, Large Banks, Community Banks & Credit Unions, Investors and more! Online, March 8-10, 2022. Get Ticket.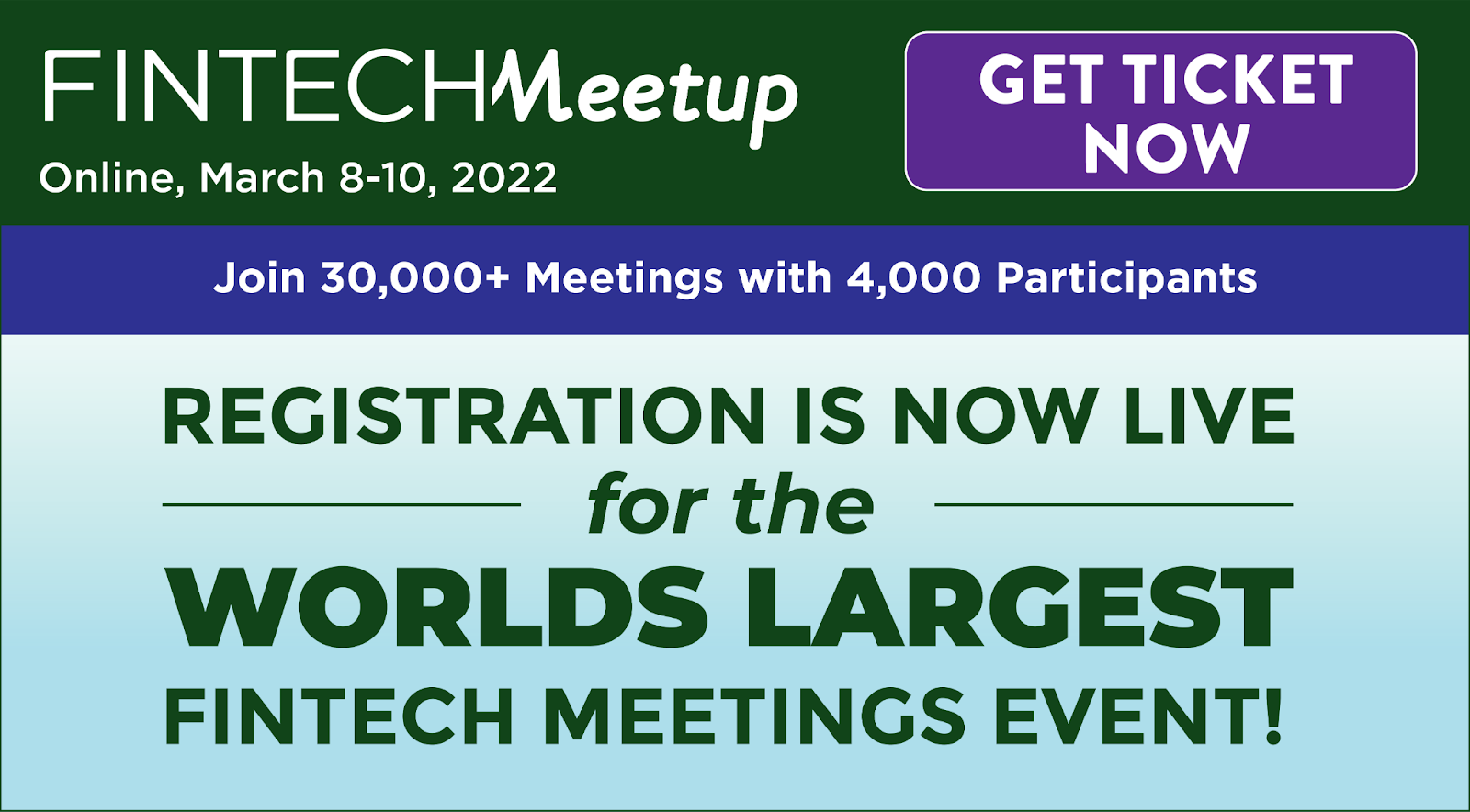 ---
📚 Deeper Reads
Fintech is booming, despite a weak economy. Can that last?
The Disintermediation of Finance
The consumer view on central bank digital currencies
Breaking up with Venmo: The best payment apps for privacy and low fees
Robinhood Ditches IPO Traditions Again in a Roadshow Open to All
Will fintechs lead the green revolution?
There's a forest fire threatening the banking sector and it's Apple — not Afterpay — that lit the spark
Mastercard on Recovery, Response and the Future of Payments
2021's hottest fintech seed deals, according to investors
Cash Will Soon Be Obsolete. Will America Be Ready?
Beyond the meme: finance gets serious on going viral
The future of revenue-based financing
Puppies Choose Their Own Names
---
Want to be a This Week in Fintech Sponsor? Reach out to us at sponsor@thisweekinfintech.com.

Come meet us in-person at www.fintechhappyhour.com.