This Week in Fintech (7/3)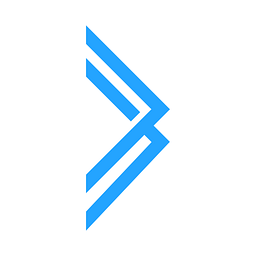 Hello Fintech Friends,
To give everyone (myself included) some downtime for the holiday weekend, I'm sending this out as a Sunday evening / Monday morning read this week.
It was also pointed out to me that the June 19th issue of TWIF may have missed some inboxes. I think the newsletter is getting a bit lengthy for (blame the news) and got caught up in spam filters; I'm going to spend more time finding creative ways to make it concise.
Please find another week of fintech and banking news below.
Quote of the week
"The credit blind spot has further clouded the outlook for lenders. For years, strong consumer spending and borrowing helped propel them to record profits. Now the economy is in shambles, and they are trying to figure out what is going to happen to all of the debt Americans racked up in better times."
AnnaMaria Andriotis; Flying Blind Into a Credit Storm, WSJ (source)
---
Open role spotlight
Paypal Ventures is looking for a Business Development Director. Open to introduce anyone applying to the recruiting team for the role.
Read of the week
Where real-time payment rails and consumer financial APIs have gained a lot of traction in recent years, business-to-business payments still lag behind in innovation. Still, B2B payments account for $25 trillion in the US alone each year, and business invoices take over 37 days to settle on average. Pymnts dissects companies moving into the international B2B payments space to speed up the rate at which businesses can move money to better lubricate commerce.
Venmo is one of the fintechs in the US that could tackle this problem, and just this week announced a pilot to add business profiles.
---
Banking and Credit Cards
As different startups, fintechs, and financial services companies fight to tackle the racial imbalance in retail banking, the Blackout Coalition lists black-owned banks and credit unions and Netflix moves $100 million of its balance sheet capital into black-run banks.
Sixteen European banks have formed the European Payments Initiative, a direct payment rails network to challenge card networks like Visa and Mastercard. Meanwhile, the Nordic payments area P27 is still on-track.
Embattled German bank Deutsche Bank is reportedly considering a lifeline to embattled German fintech Wirecard. German neobank solarisBank has partnered with American Express to build installment lending into credit card purchases. And French bank BNP Paribas will give its premium accountholders contactless fingerprint ID cards.
Japanese bank Nomura debuted an open banking tool to let customers see their holdings across all financial institutions. ING Belgium bank has partnered with Swedish fintech Minna Technologies to give customers a subscription management tool in their banking dashboards, as the Swedish government moves to clamp down on installment lending.
Zambia has seen 126% growth in the use of mobile payments and Ghana is targeting 85% consumer financial inclusion by the end of 2023. Panic on Zimbabwe's stock market forced the government to close the bourse last week.
The OCC is debuting new fintech charters, the first of which will be a national version of a state money transmitter license. The Bank for International Settlements will expand its Innovation Hub into Toronto, London, Frankfurt & Paris and Stockholm.
And Singapore's Competition and Consumer Commission is investigating the London Stock Exchange's planned $27 billion takeover of Refinitiv.
---
Fintech
Product Launches
Apple launched Path To Apple Card, a program that helps consumers fix past credit report issues so that they can qualify for an Apple Card in four months. Similarly, Chime launched a credit builder secured card product and announced a financial literacy partnership with rapper 21 Savage.
US private beta neobank Point unveiled its challenger bank with rewards on debit card spending.
Transferwise announced cross-border investment services.
Quirk is a personality test to detect users' "money personality."
Modern Treasury announced a Netsuite continuous accounting integration.
African fintech Paystack launched Paystack Commerce, similar to Shopify, to help African businesses sell their goods online.
Bud launched in the UK to allow users to make direct payments via API that bypass credit cards.
Fingig launched to help gig workers qualify for covid financial relief benefits. Status Money released its covid 19 economic impact tracker.
Square's Cash App is making loans.
CashDrop is…. cheaper Doordash?
Other News
Close to 70% of UK fintechs have a cash runway of just 6 months, according to a new poll by Innovate Finance.
In a turn of events, Facebook says the Brazilian Central Bank will reinstate Whatsapp Pay's ability to operate in the country, which could help it avoid stalling its expansion into Africa.
After a wave of fintech card problems, the UK Financial Conduct Authority lifted a ban on using Wirecard's payment rails. Meanwhile, the company is looking to spin off Wirecard North America to a buyer, potential partners like Grab are holding off, German politicians are campaigning to save the company, and its offices are being raided by prosecutors as German financial regulator Bafin faces a potential house-cleaning.
Latin American e-commerce and fintech giant Rappi will partner with Banorte to offer financial services across the continent - this comes as more investors pile into Latin American fintechs. South African fintech startup Mama Money is partnering with Western Union with an eye on global expansion. Chinese fintech giant OPay, which operates in Nigeria, will meanwhile shut down most of its fintech services other than its direct payment operation.
A new class-action lawsuit alleges that Plaid obtained user financial information without consent. Merchants are complaining that Square is withholding up to 30% of their funds in the pandemic. And payday lender Elevate Credit has entered bankruptcy proceedings in the UK.
Raisin, Funding Circle, Moneyfarm, N26 and TransferWise announced the creation of the European Fintech Association, a non-profit aimed at creating one European fintech market. Fintech Scotland, meanwhile, will dedicate £22.5 million in innovation funding to an Open Finance Centre.
And Google Pay has been fully authorized by Indian legislators.

h/t Cokie Hasiotis
---
Financings
Exits and M&A
---
Deeper Reads
Trying to Correct Banking's Racial Imbalance
Finicity, Plaid, Tokens and Network of Networks
60 Hours Under the Hood with Curve
Intersection Growth: Fintech Focus — June 2020
Digital payments rules must be updated now
The lockdown death of a 20-year-old day trader
15 exciting FinTech companies to watch in 2020
Central Bank Digital Currency: Central Banking for All?
Which banks actually offer a consistently good service?
Time to End the Payment Processing Duopoly
The future of challenger banks: more than just an add-on
Super apps: a potential disruptor for modern banking
Fraud, Wirecard and the Future of Fintech
AI 'only scratching the surface' of potential in financial services
IMF: Digital Financial Inclusion in the Times of COVID-19
Qatar's Growing FinTech Sector & Business Opportunities
Fintech Darling Afterpay: Buy Now, Regret at Leisure?
Ben Roethlisberger's dog gives surprise birth to seven puppies