This Week in Fintech (7/29)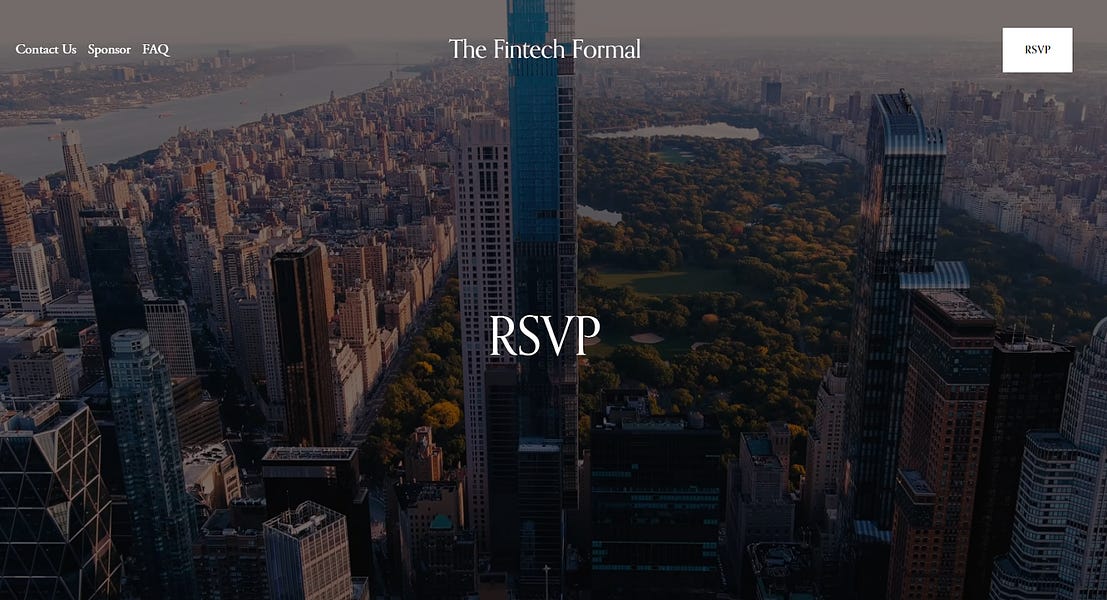 Hello Fintech Friends,
This November 11th, we'll be back in New York for the Second Annual Fintech Formal, featuring awards, music, games, prizes, secret rooms, and more.
Even though last year's venue, The Central Park Boathouse, is closing down, we've found an even more spectacular (and historic) location for this year's soirée.
Only a few earlybird tickets remain, so get yours at https://www.fintechformal.com/rsvp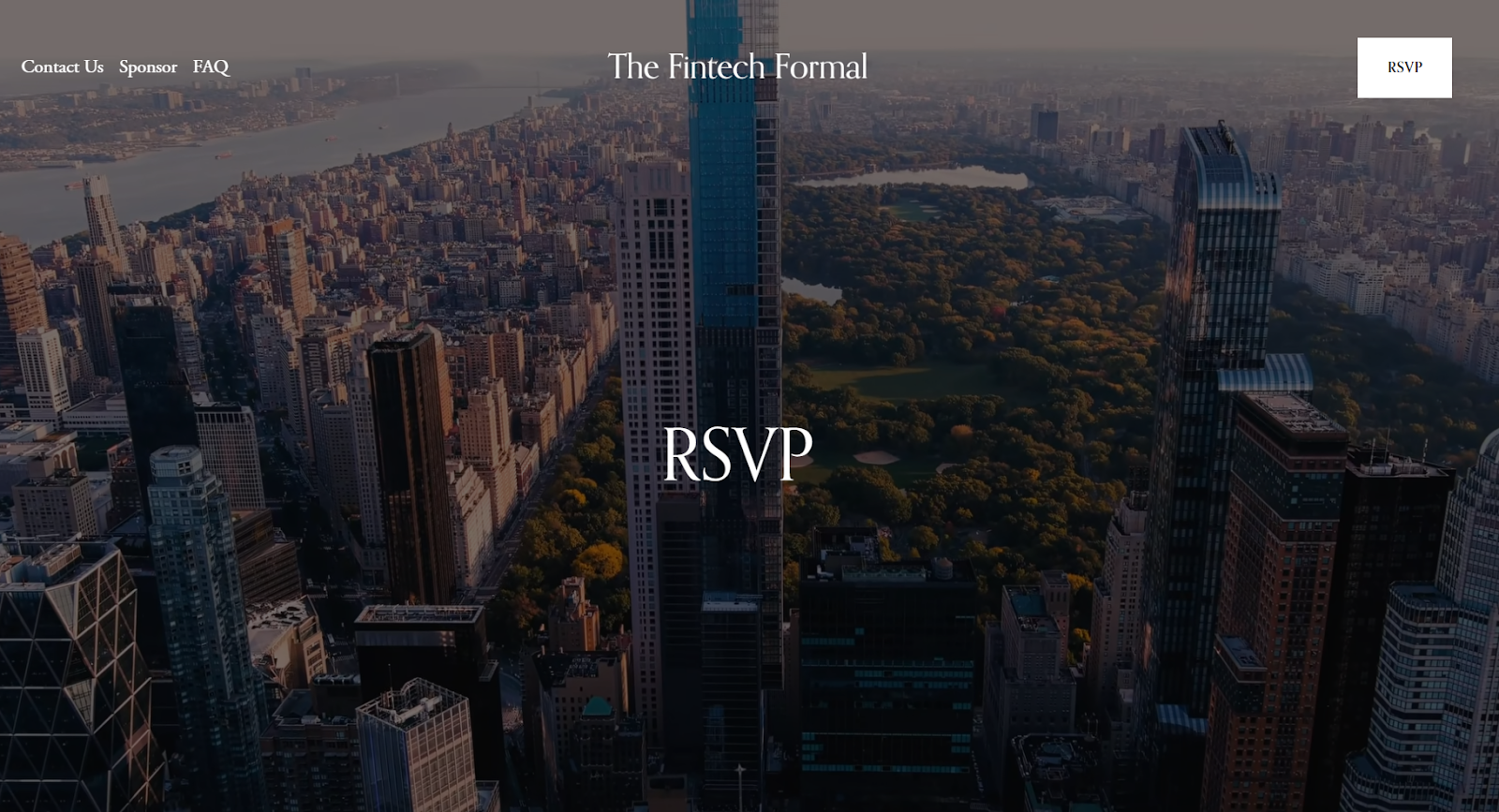 Please enjoy another week of fintech and banking news below.
---
💬 Quote of the Week
📖 Read of the Week
As the state of the economy worsened at the start of June, I sent a note to The Fintech Fund's LPs that there was still a lot to be excited for in early-stage fintech.
This week, Square Peg Capital wrote Opportunities for payment fintechs in the current market, a good overview of the ways that fintech companies can benefit in the current environment. The prospects for products like automated accounts payable and receivables, corporate expense management platforms, account-to-account payments, and other payment-specific products are still strong, in-spite of the global slowdown.
Speaking of corporate expense management, Ramp co-founder Eric Glyman this week co-authored a fun read with Redpoint's Logan Bartlett and Emily Man on How the Durbin Amendment sparked fintech innovation. (By protecting the ability of Durbin-exempt banks with under $10 billion in assets to charge higher interchange.)
📊 Stat of the Week
As of July 19, investors had injected $30 billion into fintech companies across 983 deals in 2022. (Source)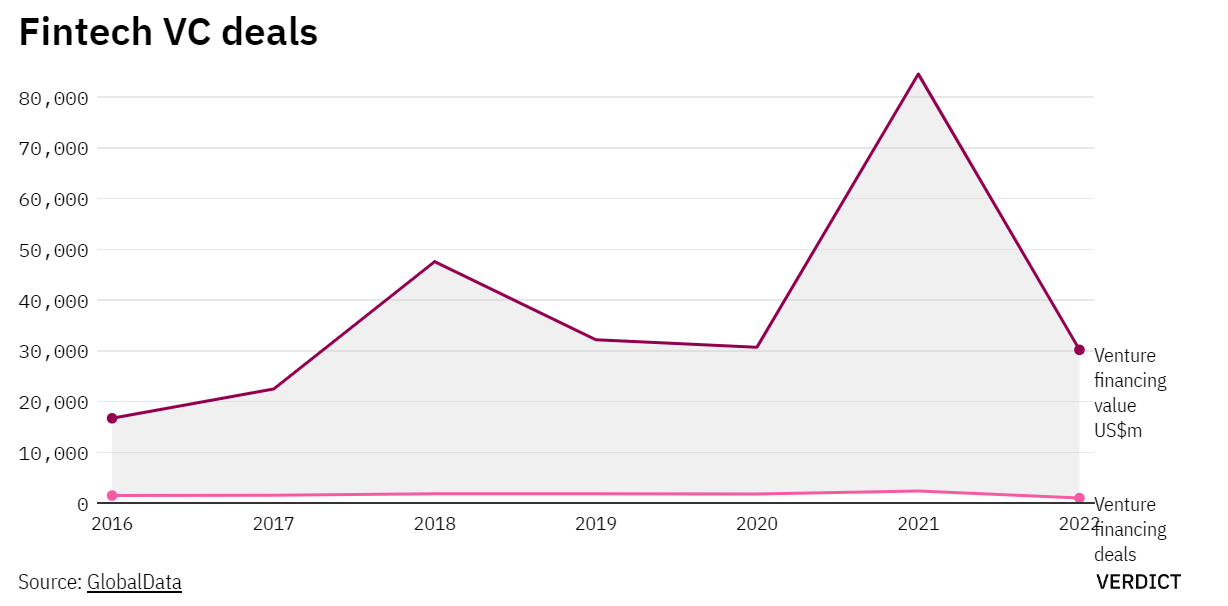 ---
Sponsored Content
Visualizing value is tough. Sometimes you just can't picture exactly how much you're getting screwed. At Eco, earn market leading cash back for spending and up to 5% APY rewards on your balance.
Special Offer for TWIF Readers: Sign up for your 15-minute Eco Welcome Session and receive $100. Magnify my money.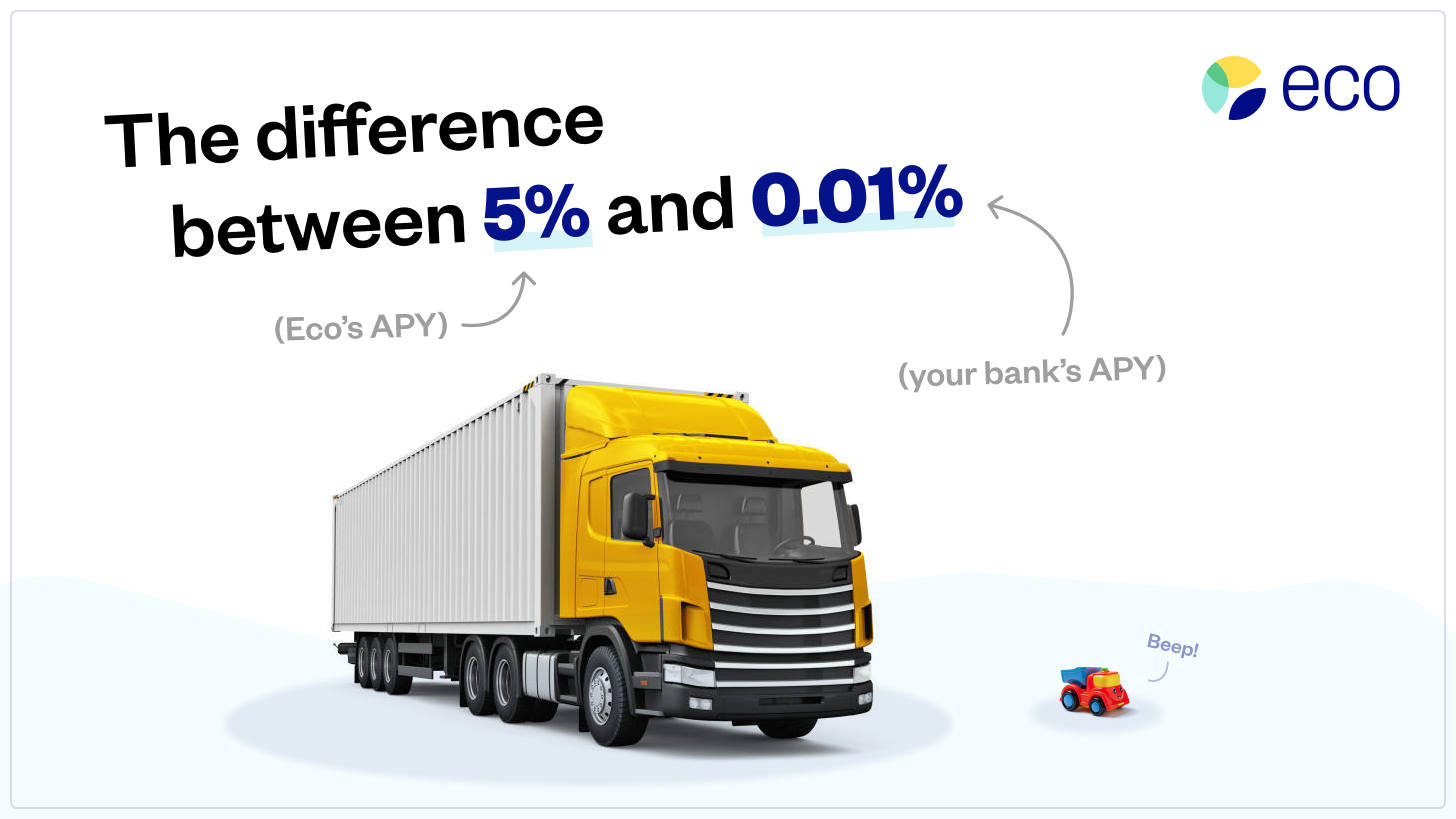 Want to sponsor a newsletter? See our sponsorship information here.
---

If you're looking to hire from a group of 10,000+ smart, motivated fintech professionals, come pick up a Collective Pass and post a job here.
If you're looking for your next adventure at one of the best fintech companies, check out the open roles here and sign up to be matched with Fintech companies here!
---
🏦 Financial Services & Banking
🚀 Product Launches
Mastercard launched a WhereToStay platform for Ukrainian refugees.
📰 Other News
Santander's corporate banking arm partnered with SAP to digitize their global transaction banking services.
Following backlash, AIB in Ireland will no longer get rid of its ATMs. Elsewhere, the Bank of Ireland tripled the length of paid paternity leave.
It's been a big week for regulation.
Dick Durbin and Roger Marshall are preparing a new bill in the US Senate to crack down on credit card fees.
The UK plans to regulate stablecoins as part of its newest finance bill (while digital asset groups from around the world rush to get European licenses). The EU is calling for a ban on payment for order flow, the primary revenue stream of trading platforms like Robinhood.
The CFPJ and DOJ ordered Trident Mortgage to pay $22 million in fines for deliberately discriminating against minority families applying for mortgages.
The Financial Conduct Authority will require banks to enforce their own consumer protection. The Competition and Markets Authority is coming down on Monzo for not letting users transfer their financial data when they leave the bank.
And the Bank of England, Financial Conduct Authority, and Prudential Regulation Authority are calling for stronger oversight of bank partners and third-parties.
HSBC is ditching gender data collection to boost inclusivity.
---
💻 Fintech
🚀 Product Launches
Maxwell, a mortgage fintech, launched a Spanish-language loan application.
Revolut launched a 'learn & earn' feature for crypto.
Virgin Money launched a buy-now-pay-later credit card and an online service called Marketplace for small business banking customers.
GoCardless ad Plaid separately both launcched variable recurring payments products.
Instacard launched its own Mastercard credit card, with $200 of credits.
China's Ping An and Brazil's Pismo teamed up to launch banking platform OneConnect.
Amazon launched Seller Wallet to help merchants manage their money on the platform.
📰 Other News
Direct bank payments provider GoCardless is working with accounting platform Xero to enable open banking payments in the latter's software. Similarly, Monite partnered with Codat to enable any app to embed invoicing and bill payment features.
Coinbase is arguing with the SEC that it does not list securities. (Meanwhile, the judge overseeing the SEC's case against Ripple is losing patience with the regulatory agency for continuing to change its story.)
Uber is partnering with alternative credit-scoring provider Moove to boost its Indian driver ecosystem.
Spain's 11Onze partnered with insuretech Tuio to launch a new insurance line.
Fairbanc is providing buy-now-pay-later abilities to micro-merchants in Indonesia.
Citizen Mint emerged from stealth to help people invest in social and environmental small businesses.
The Monetary Authority of Singapore is partnering with Google Cloud to catalyze more climate-focused fintech in Southeast Asia.
In Nigeria, the growth of PoS and mobile money apps has led to banks withdrawing ATMs to save costs, a measure which hurts cash access in some communities.
Rewards credit card provider Point is retiring its flagship Neon card.
Sustainability-focused fintech Fairown is expanding to Poland.
Varo Bank cut 75 jobs to save on expenses, while Coinbase battles rumors of insolvency.
Solarisbank is now just Solaris.
---
Come meet us in-person at www.fintechhappyhour.com, and join our angel investing syndicate.