This Week in Fintech (7/24)
Hello Fintech Friends,
As I think about what does and does not make it into this newsletter, I struggle with the 'scope creep' of fintech. So many ancillary product offerings - insurance, crypto, home ownership, tax, revenue modeling - seem to be financial in nature, but at their core, don't focus on facilitating a financial decision. Now that 'everything is fintech,' what brightlines and heuristics do people use to understand what is and is not financial technology?
Please find another week of fintech and banking news below.
Quote of the week
"The great disruption is things will become free. Everything is couched in the language of democratization. [...] As with most "free" products, the real business model is based on engagement. The more time you transact and interact on the platform, the more money the platform makes."
---
Open role spotlight
Payroll API platform Pinwheel is looking to hire a Head of Business Development.
Read of the week
Two reads that pair well together this week are How API Platforms are Disrupting Banking & Payments, which covers the rise of companies making payments a native piece of all tech functionality, and All B2B startups are in the payments business, which covers shifting incumbent perspectives on payments as a core part of their offerings,
---
Banking and Credit Cards
Visa launched its one-click online purchasing technology, Click to Pay, in South Africa. Mastercard launched a sustainable card program to get its issuers to switch to cards made from biodegradable materials. Walmart and Kroger, dealing with a shortage of coins, are encouraging credit card payments as more US consumers run to cash.
The US House of Representatives voted to include new AML regulations, meant to identify the true owners of private companies, in its 2021 National Defense Authorization Act. Matt Janiga of Bluevine provides a great explanation here.
Deutsche Bank released a Chinese chatbot. Marcus is building one that can make financial recommendations. Argentine banks launchedDimo, a Paypal competitor. Russia's VTB Bank announced a 'robot factory.' Barcelona is launching a fintech hub.
It's been a big week for cryptocurrencies. The US Comptroller of the Currency, now headed by ex-Coinbase CLO Brian Brooks, announced that national banks can hold cryptocurrencies. The New York Department of Financial Services is developing a range of initiatives to bolster partnerships between regulators and fintech and crypto services. The Banque de France selected eight partners to work with on a digital currency. Mastercard is dipping its toe in the crypto waters, approvingWirex to issue credit cards. Meanwhile, the UK government looks to require additional disclosures in crypto sales (while boosting fintech) and the World Federation of Exchanges called for a global crypto taxonomy.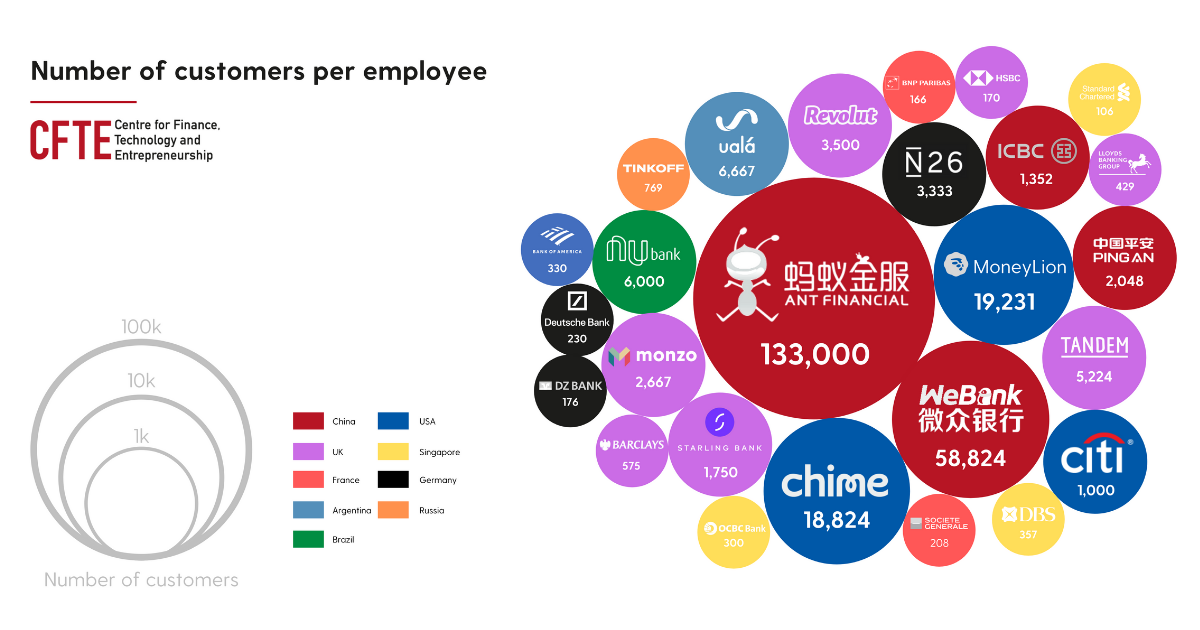 Source: CFTE
---
Fintech
Product Launches
Moneylion partnered with MetaBank and Mastercard to launch its deposit account, RoarMoney. Kabbage launched checking accounts for SMBs.
Australian neobank Xinja is getting in on the US stock market game, adding trading functionality for users - but only for American markets.
Stuypend launched a POS that allows merchants to accept payments directly from user bank accounts via ACH.
Rapyd unveiled a raft of payment solutions in India, facilitating UPI, domestic credit and debit cards, cash, and mobile wallet in partnership with Paytm Payments Bank, PhonePe, PayU, Citibank, DBS Bank, HDFC Bank, BharatPay, and Unimoni.
Alchemy launched a brick-and-mortar / online lending system.

Wirecard
In the latest installation of the story making fintech a household word in Germany, former Wirecard CEO Markus Braun was arrested a second time, as the company's $2 billion fraud embroiled Angela Merkel. Former COO Jan Marsalek - the suspected perpetrator of the fraud - was meanwhile located crossing into Belarus, and is believed to be in Russia under the protection of the GRU. He is suspected of ties to Russian intelligence due to, among other things, his work arming Libyan militias.
Other News
Klarna is tightening its lending and underwriting standards as customers increasingly offset the costs of big-ticket purchases by converting them to installment plans. This comes as Affirm announces a partnership with Shopify to enable buy-now-pay-later for Shop Pay purchases. Meanwhile, eBay's agreement with Paypal officially expired and it is now using Adyen for managed payments.
Savings app Chip will offer a 0.9% APY account in the UK. Robinhood, meanwhile, abandoned its expansion to the UK (for now) as it comes under pressure from lawmakers in the US.
Native fintech venture capital firm Ribbit is the latest with plans to raise a $600 million special purpose acquisition company. And welcome to the Global Fintech Fest.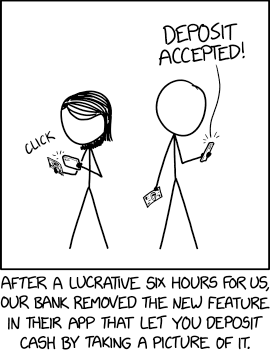 Source: xkcd
---
Financings
Exits and M&A
---
Deeper Reads
Self-Driving Money Is Coming To Consumer Fintech
Finance As A Service (FaaS)— Tech Stack for Modern Finance Teams
The African Free Trade Agreement will struggle without intra-Africa Payments
Could FIS use open banking to pry merchants away from card networks?
The 38 next breakout B2B fintech stars and 22 fintechs on the brink of becoming household names
TimesRussia's rookie investors fuel stock market trading boom
Fintech shaping the future of financial landscape
The Robinhood Effect Is Starting to Shake Up a Stuffy ETF Market
Is Open Finance worth getting excited about, or is it just spin?
FinRegLab's Covid-19 Credit Reporting & Scoring Update
Deer swimming without lifeguard present gets rescued by first responders