This Week in Fintech (7/2)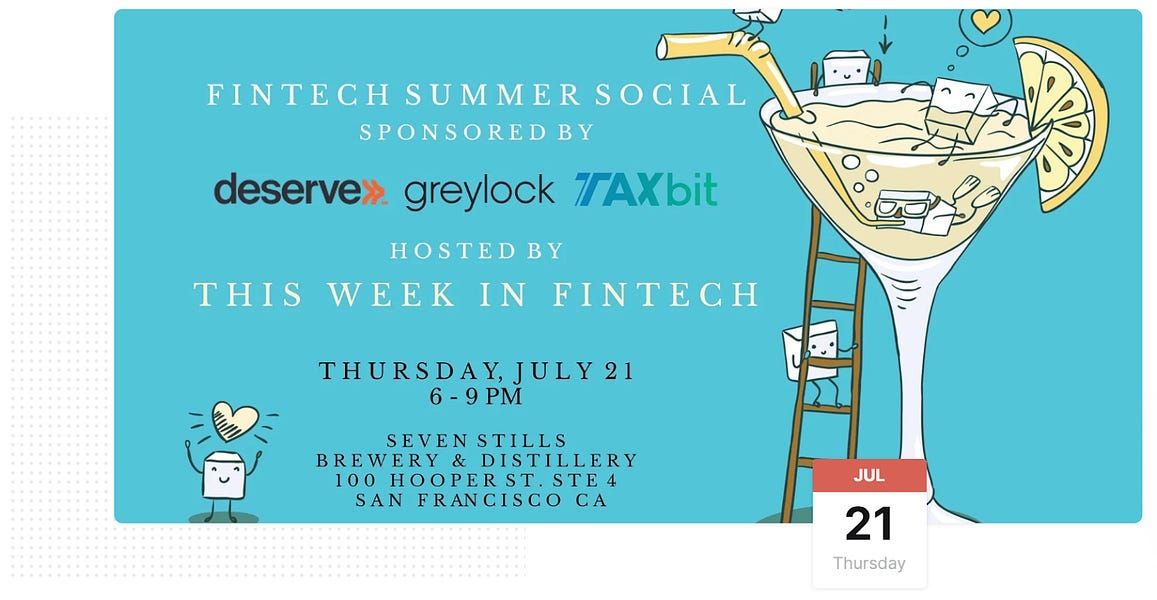 Hello Fintech Friends,
We miss you all and we want to see you in-person ❤️
Join us at our upcoming  SF Summer Social on July 21st and our NYC Fintech Picnic on July 23rd!
We're also excited to welcome Alex Gillette to This Week in Fintech's team! Alex currently leads BD at banking-as-a-service platform Rize, and is joining us to build out our partnership ecosystem. He has spent the better part of a decade in fintech at DriveWealth, Orchard, Kabbage and Even.
Feel free to drop him a line to learn more about we're strengthening the ecosystem for brands, VCs and builders, or even if you'd just like to get some inside baseball on all things fintech! alex@thisweekinfintech.com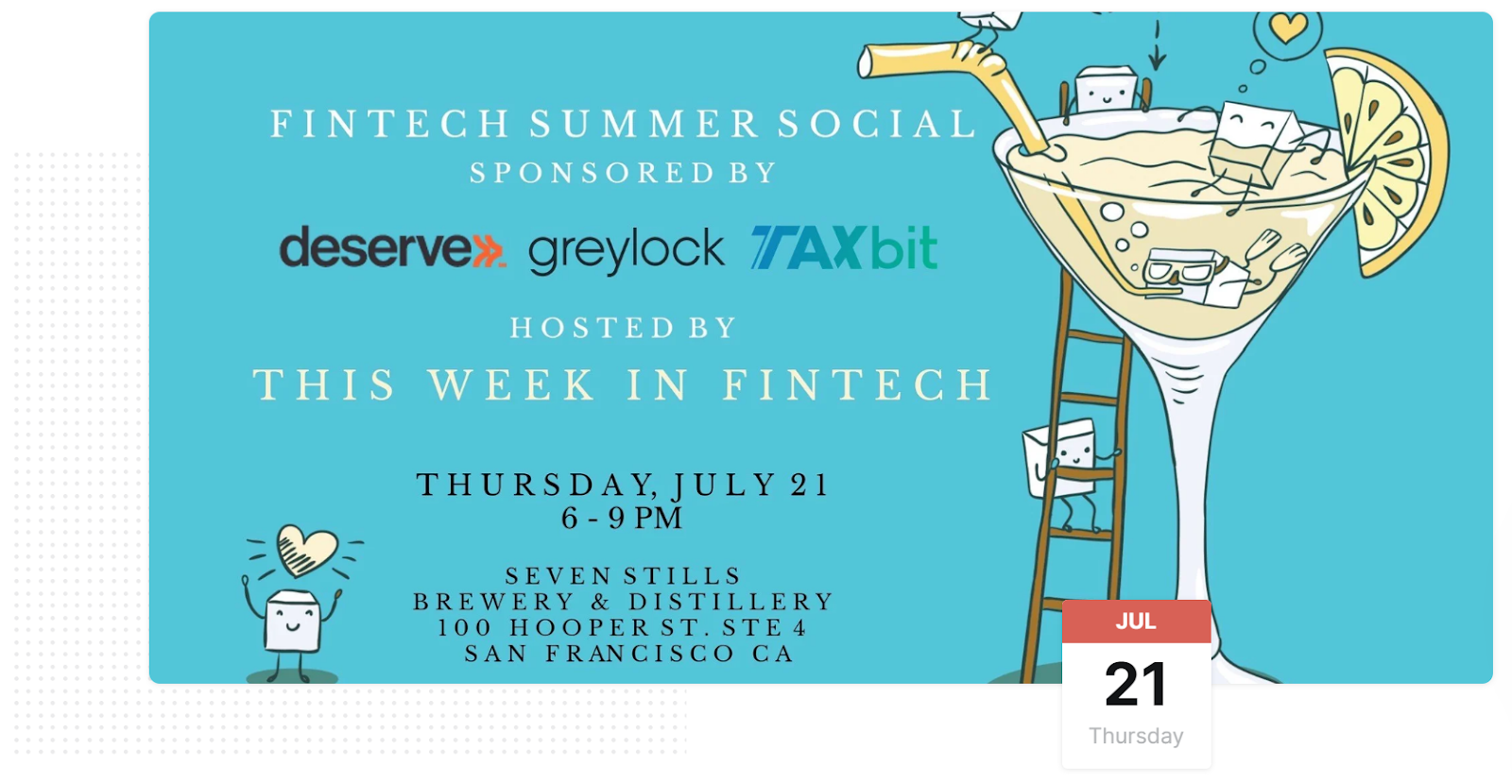 Please find another week of fintech financing events below.
---

If you're an early-stage startup founder raising equity or debt, we may be able to help - come check out our fund, The Fintech Fund (including a link to pitch us) and see our primer on how we make introductions to friendly VCs and debt providers.
Are you a fintech angel investor? Come join our syndicate.
---

If you're looking to hire from a group of 10,000+ smart, motivated fintech professionals, come pick up a Collective Pass and post a job here.
If you're looking for your next adventure at one of the best fintech companies, check out the open roles here and sign up to be matched with Fintech companies here!
---
Sponsored Content
DeFi Retreat is coming to Europe. The inaugural European Edition of the gathering will take place on February 27th in Lisbon, Portugal.
DeFi Retreat is a series of intimate gatherings taking place once a year in the US that brings together: executives, investors, regulators, entrepreneurs and professionals in finance and technology. Join the Waitlist!

---
💸 Venture Financing
💰 Venture Funds
MassMutual launched a $400 million venture fund to invest in fintech companies based in the US and Israel.
Wise co-founder Taavet Hinrikus launched a €250m fund to invest €1 to €10 million in early-stage founders.
Conversion Capital raised $122 million for its third fintech-focused fund.
---
Sponsored Content
With the Rize Synthetic Core, you can create unique financial user experiences based on the specific needs of your customers, not the limits of outdated, siloed technology. Learn more by downloading our white paper.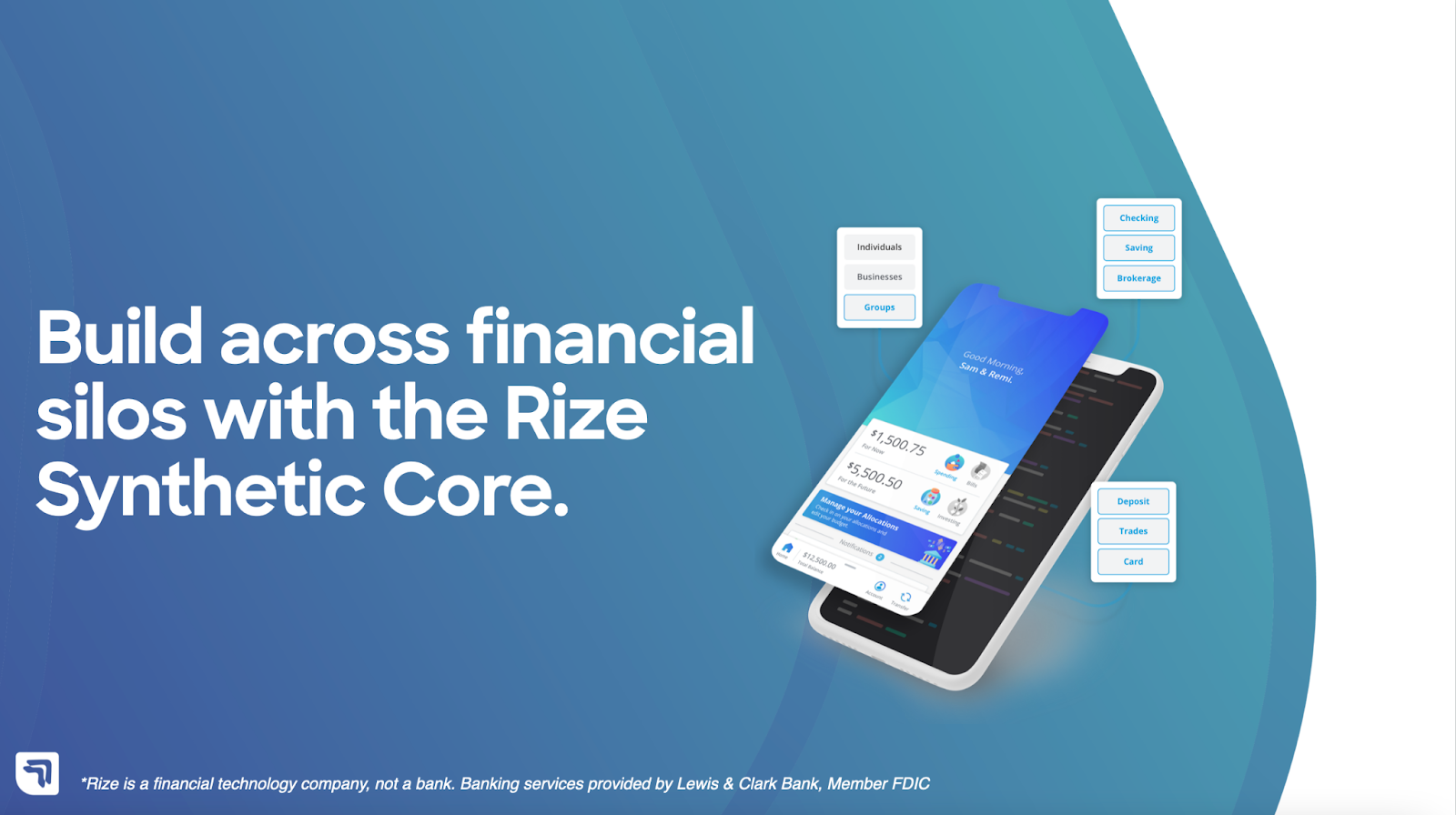 Want to sponsor a newsletter? See our sponsorship information here.
---
Pssst - if you like early-stage fintech investing, come join our angel syndicate.