This Week in Fintech (7/15)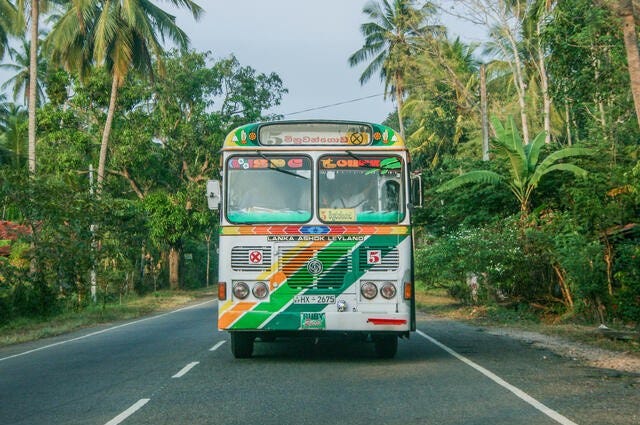 Hello Fintech Friends,
This week, we published our first installation in our new interview series, written by FirstMark Capital's Desmond Fleming. This week, he talks with Decimal co-founder Matt Tait about fundraising during a downturn and all things fintech. Check out the full interview here.
Tickets are also moving quickly for The Fintech Formal - grab yours while you still can! If you didn't come last year, the Fintech Formal is the industry's black-tie gala, held at the end of the year to raise money for a good cause and celebrate accomplishments across the fintech space. Join us in New York on 11/11! (And see last year's recap video here.)
Please enjoy another week of fintech and banking news below.
---
---
💬 Quote of the Week
📖 Read of the Week
Carta this week published its H1 2022 State of Compensation report, which, while not strictly fintech-focused, is well worth the read for anyone working in tech. Some of the interesting takeaways: remote hiring grew from 35% of new hires to 62% between 2019 and 2022, engineering accounts for nearly half of payroll spend at smaller companies (build mode), and involuntary terminations (layoffs) grew from 15% of all terminations in August 2021 to 29% in May 2022.
📊 Stat of the Week
Zerodha, the largest investing and trading app in India, only has 33 people on their tech team, is bootstrapped, and realized $140 million in profit last year. (h/t Sheel Mohnot)
---
Sponsored Content
Rutter is a Universal Commerce API ('Plaid for Commerce') that makes it easy for fintech companies to read and write financial data from ecommerce platforms, marketplaces, accounting systems and payment processors like Shopify, Amazon, WooCommerce, Quickbooks, Xero, Stripe and 30+ other integrations.
Join us for a panel discussion around risk, underwriting and alternative financing in today's market with Modern Treasury and Capchase on Thursday July 28, 2022 at 10am PT. Signup here.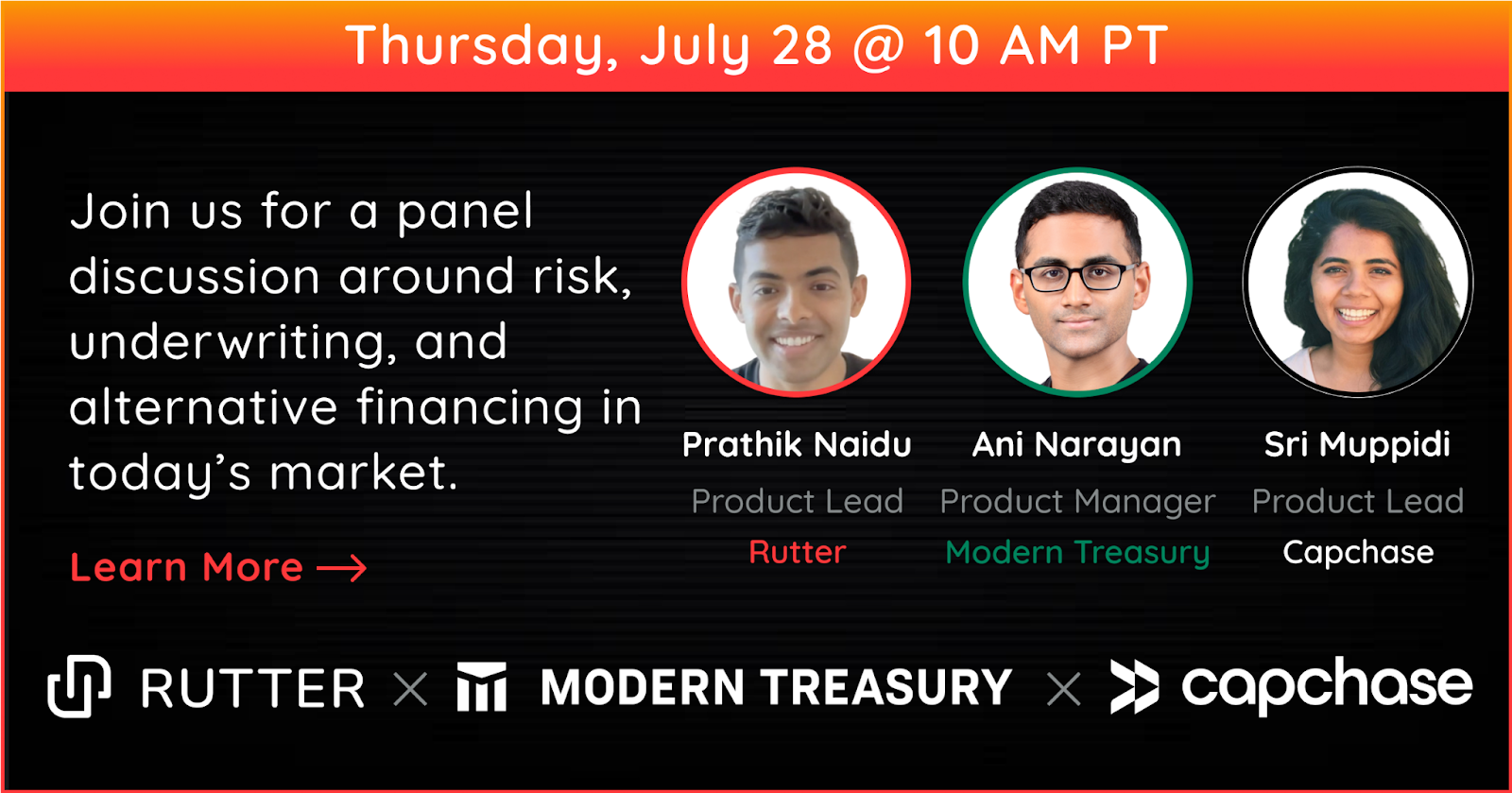 Want to sponsor a newsletter? See our sponsorship information here.
---

If you're looking to hire from a group of 10,000+ smart, motivated fintech professionals, come pick up a Collective Pass and post a job here.
If you're looking for your next adventure at one of the best fintech companies, check out the open roles here and sign up to be matched with Fintech companies here!
---
🏦 Financial Services & Banking
🚀 Product Launches
ING, NXP, and Samsung launched a mobile payment method that allows users to pay each other by pointing their phones at each other.
Mastercard partnered with a British woman to build and launch Sibstar, a card built for people with dementia.
📰 Other News
In what may be an extremely consequential move - India is now offering up many of its e-governance tools to other countries and providers as a service, including its real-time payments system, UPI. Many similar initiatives (such as Mojaloop) have tried to productize, standardize, and proselytize (sorry) shared financial systems architectures across countries, but based on the runaway success of India's UPI - which boasts 150 million monthly active users - this may be the first real opportunity for that to happen.
Deutsche Bank is working on a white-label buy-now-pay-later product for merchants.
An outage in Canada's Rogers network provider shut down the Interac money transfer service, banks, and ATMs.
Fidelity is opening its wealth management services to retail investors, with just $1 per stock minimum investment.
The CFPB in the US issued new guidance on how banks and fintech companies can use consumer data.
The Banque de France is stepping up its central bank digital currency efforts. The Bank of England is in the process of drafting sweeping crypto regulation. The US government is pushing to prevent crypto owners from being involved in crypto legislation to avoid conflicts of interest. And the Bank for International Settlements' Committee on Payments and Market Infrastructures (CPMI) and the International Organization of Securities Commissions (IOSCO) published joint guidance on how stablecoins should be regulated.
---
💻 Fintech
🚀 Product Launches
Qori, a French app that allows users to pay in-store, online, or by phone using their bank or crypto wallets - all without downloading an app - launched this week.
Open banking platform Tink launched settlement accounts.
Payments provider Monneo launched an API for upcoming banking-as-a-service features.
UK neobank Starling launched a new budgeting tool for small businesses.
Sendsprint - a UK mobile transfer and gifting service for Nigeria, Kenya, and South Africa for a flat $5 fee - was launched by a former Flutterwave exec.
Isle of Man-based fintech startup Blackfridge launched another GBP stablecoin.
Delio launched South Korea's first crypto bank (in the wake of the Terra meltdown, also based in South Korea).
NBX and Enfuce are partnering to launch cashback payment cards.
---
📰 Other News
In the latest update to the Flutterwave saga, a Kenyan court froze $52 million in assets linked to the company as it undergoes an audit due to money-laundering claims leveled against it.
Defi giant Aave is now set to launch its own stablecoin, while fintech provider Banking Circle is adding USDC payment to its banking rails.
England and Wales' water regulator, Ofwat, opened a £4m competition for fintech ideas to transform water services.
UnitPlus, Vodeno, and Aion partnered on direct payments for ETF investing.
Defi lending protocol Goldfinch passed 1 million loan recipients. Humane debt management facilitator TrueAccord passed 20 million customers served.
Brazilian secured lending platform Creditas bought a bank license. Enfuce, a female-owned Finnish embedded cards platform, opened in the UK.
Australian buy-now-pay-later app Zip closed down its money management app, Pocketmoney, to refocus on lending.
A group of fintech entrepreneurs collaborated to launch the Fintech & Payments Advisory Network.
---
Come meet us in-person at www.fintechhappyhour.com, and join our angel investing syndicate.