This Week in Fintech (7/1)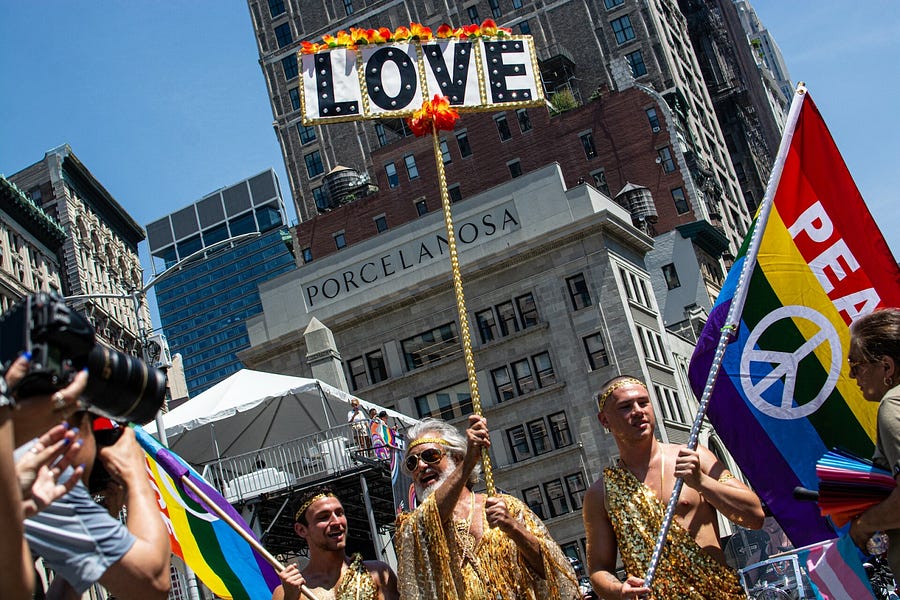 Hello Fintech Friends,
Last week, New York hosted an ebullient Pride Parade, as the city and country both move beyond the era of covid lockdowns. And yet - the celebration equality was not without an ominous undertone following the Supreme Court decision in Dobbs v. Jackson Women's Health Organization.
Fintech works many, many jobs. One of the most important jobs for financial technology (and finance) is to facilitate and promote financial access and resilience. This is true all the way from microlending circles in Bangladesh to "invest like the 1%" platforms in San Francisco. Financial resilience, however, is not a purely financial concept - as I've written before, there are limits to financial inclusion products that only focus on personal finances: people's financial conditions are driven by a diverse range of factors, from health, to education, to employment, to location.
Within health as a driver of financial stability, there are few more decisions more impactful than family planning. 81% of women below the federal poverty line listed not being able to afford raising a child as the reason for having an abortion. It is estimated that providing parents with the tools to decide when their children are born would raise the childrens' college graduation rates by 8% and lifetime incomes by $52,000. Women who are not able to access abortion have systemically higher odds of poverty 6 months later, and the effect persists for at least 4 years.
If we are really honest about wanting to promote financial health, literacy, resilience and stability – if we want our children to grow up in a richer country with greater opportunities than we had – then we must get serious about safeguarding womens' access to all the tools required for family planning. Failing to do so is equivalent to adding a ceiling to quality of life in the US, and not just for unplanned families but for everyone around them as well.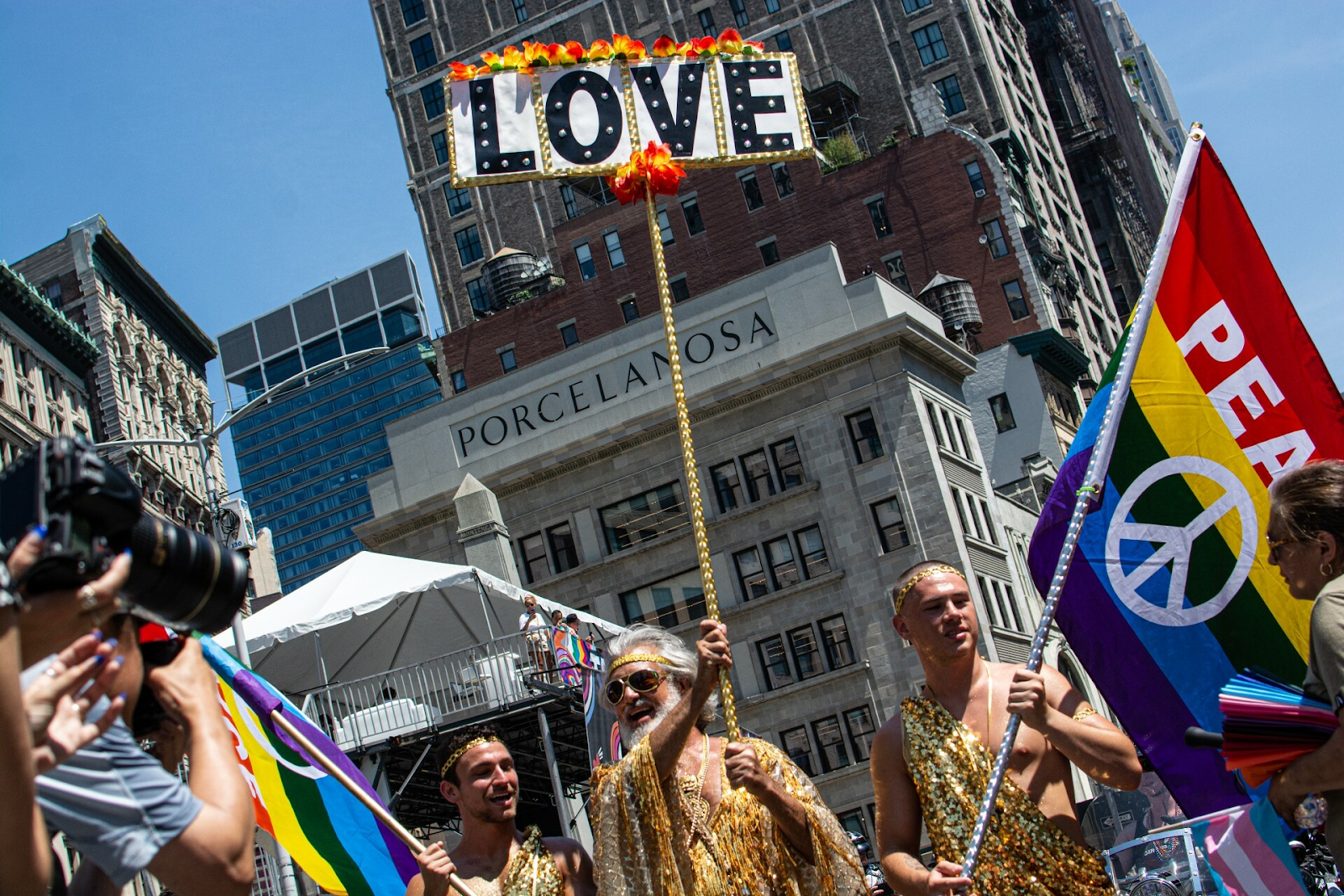 Please enjoy another week of fintech and banking news below.
---
💬 Quote of the Week
📖 Read of the Week
KYC, fraud prevention, ID verification, AML… these have all become the necessary pillars of online payments as digital payments have proliferated in the past few years. The full suite of tools to prove a customer is who they say they are (at all times) is more complex than you may think. This week, in Mapping the Identity Verification Technology Stack in Financial Services, 9Yards Capital's Jelena Hoffart breaks down the different pieces of the ID stack.
📊 Stat of the Week
The crypto lending meltdown has brought some yields from 25,000% down to 0%. (Source)
---
Conduit, an API layer for building on decentralized finance infrastructure, is hiring a Head of Regulatory & Legal.
If you're looking for your next adventure at one of the best fintech companies, check out the open roles here and sign up to be matched with Fintech companies here!
---
🏦 Financial Services & Banking
🚀 Product Launches
FIS launched its guaranteed payments feature to ensure e-commerce merchants payments guaranteed from chargebacks and fraud.
📰 Other News
It's a big week for bank + fintech partnerships!
Goldman Sachs is reportedly raising $2 billion to buy the assets of distressed crypto lender Celsius (which filed for bankruptcy), and lost $1.2 billion (a drop in the bucket…) from its consumer banking push in the last year.
RBC made customer financial data for 17 million accounts available through Plaid.
Citibank partnered with Swiss crypto infra provider Metaco to make crypto investing available to its customers.
Canada's banks are partnering with market infrastructure provider CanDeal to build a capital markets KYC offering.
Mastercard is adding fintech Spire's Ingage financial wellbeing platform to its merchant services.
Deloitte and NYDIG are partnering on building a bitcoin banking practice.
Japanese bank Credit Saison is giving its Singapore headquarters the authority to lead its Southeast Asian card expansion.
India's central bank continues to crack down on fintech and crypto companies, leading many to relocate their base of operations to HQs such as Singapore.
Mastercard started a female and non-binary web3 association and… debuted a music album featuring its 'sonic brand.'
"Cocaine. Stashes of cash. A down-on-his-luck Bulgarian wrestler," that's how Credit Suisse's money-laundering conviction story begins.
---
💻 Fintech
🚀 Product Launches
Tenet launched its fintech financing platform for electric vehicles and batteries.
Binance launched a platform for institutional and VIP investors and launched zero-fee bitcoin trading.
Revolut will roll out its Pay Later buy-now-pay-later product (which it touts as gauging affordability) across Europe.
Stitch * launched its Payouts feature to make it easier for African businesses to move money.
Bushel launched a digital payment network for US agriculture.
StellarFi launched its bill payment credit reporting tool.
PayPal launched its 2% cashback card for small businesses.
Instinet launched a digital private investment platform.
Somewhat-asset-backed stablecoin Tether plans to launch a £1 coin.
---
📰 Other News
Facebook Pay rebranded to Meta Pay, with plans to build a cross-metaverse wallet.
The FTC is suing Walmart for facilitating money transfer fraud (and UK Finance revealed a 39% uptick in authorized push payment fraud in the last year). Bitcoin asset manager Grayscale, meanwhile, is suing the SEC.
Morgan Creek is trying to counter FTX's proposed lifeline to Blockfi, which would potentially wipe out the company's equity holders.
Are sanctions a thing of the past? VTB Factoring conducted its first cash-backed crypto transaction in Russia.
Marqeta added 40 APIs and dashboard workflows to its card suite. European business neobank Banking Circle added a dynamic sender name field.
Embedded tax provider Untied partnered with Virgin Money on freelancer taxes. Amdaris partnered with Stripe.
UK mobile bank Kroo secured a banking license. Airwallex came to New Zealand. LatAm open banking tool Belvo received authorization to build account-to-account payment tools in Mexico. Remittances provider Atlantic Money secured an EU license.
Latin American B2B payments platform Tribal * joined the Blockchain Association.
Austrian crypto exchange Bitpanda and digital banking infrastructure provider Amount are the latest to make job cuts.
Robinhood shares jumped 12% on rumors of a buyout by FTX.
Australian neobank Volt shut down after failing to secure funding. Meanwhile, US neobank Varo is fast running out of cash.
Telco MTN has taken 18 Nigerian banks to court over a ₦22.3 billion ($53.7 million) mobile money fraud.
The UK's FCA launched a probe into the Wise founder for tax evasion. (Meanwhile, Wise posted 33% full-year revenue growth.)
Crypto brokerage Voyager Digital's valuation plummeted 60% due to exposure to defunct investment firm 3AC.