This Week in Fintech (6/5)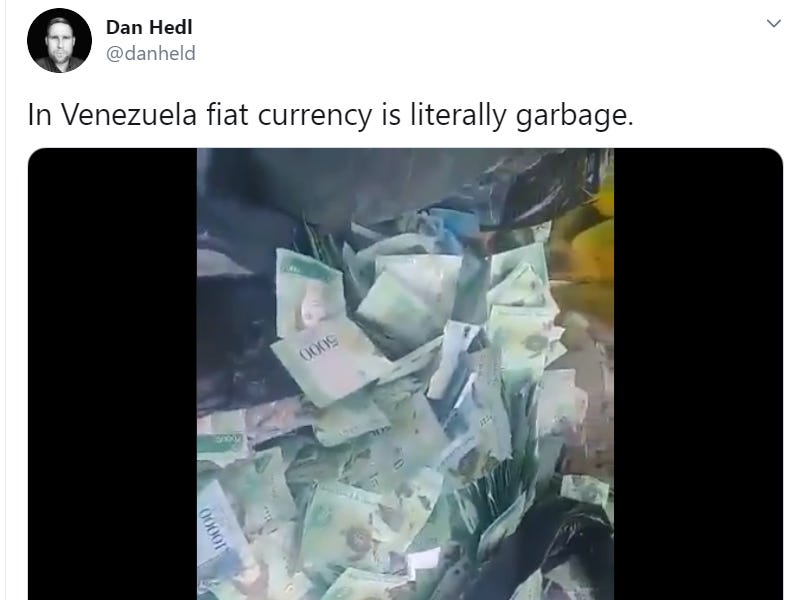 Hello Fintech Friends,
There are times when it's hard to know what to write.
So much has been said, needs to be said, and will be said about what's going on in our world - but this is a fintech newsletter and probably not the place for that dialogue, so I'll let others say those things better than I can.
With that said, I'd like to ask two things of people reading this:
Set up a recurring donation to an organization that fights racism or systemic injustice. Think of it as a 401k for the collective future. (I listed those I contribute to at the bottom as suggestions.)
Vote.
This moment in time is unique. The events that led up to it are sadly too common. Setting up a recurring donation guarantees that when the spotlight goes away, the support for these organizations will not.
Another week of fintech and banking news below.
Quote of the week
"The net result of API routing layers emerging in fintech is that small startups can, early in their development, have massive optionality and coverage, which enables similar impact and feature depth as large, well resourced incumbents."
Ayo Omojola, VP of Product at Carbon Health (source)
---
Open role spotlight
Openly is looking for a Data Scientist to help them build the next layer of financial infrastructure to predict funds availability and unlock money movement.
Tradingview is looking for a Head of US Strategic Partnerships to lead its brokerage data, charting, and investment products platform.
Read(s) of the week
Sometimes fintech alone is not enough. This week Reggie James, Evan Spiegel and Lex Sokolin reminded us of an important fact: these issues are structural issues. There is nothing new about the last week that was not also true weeks ago.
A little over a week - a lifetime - ago, I hyperbolized that if the US can't develop better social safety nets for low-wage workers to live reasonable lives, there will eventually be another revolution. The fact is, it is not an accident that people of lower socioeconomic status have a harder time advancing in America.
I work in fintech because I believe that new financial technologies can empower the underserved people who need them most. These changes, however marginal in isolation, are powerful in aggregate. But incremental changes cannot undo systemic inequality, and that is why fintech and policy need to work hand-in-hand to create the rising tide that lifts all boats.
---
Banking and Credit Cards
Bank of America announced a commitment of $1 billion over 4 years to assist communities hard-hit by the global pandemic and communities of color. Softbank announced a $100 million Opportunity Growth Fund to invest in founders of color. John Piazza of Fifth Third Bank compiled other banks and fintechs taking a stand here.
The Wall Street Journal profiles how individual investors have gone bankrupt in a matter of weeks by trading complex securities. This is why we need a better, more transparent disclosure regime that spells out the risks of financial instruments in everyday terms.
In consumer spend and fee trends, more than half of all transactions in the UK in 2019 were made with a card, a high-water mark for card payments. Banks collected $11 billion in overdraft fees alone in 2019. The consumer personal savings rate in the US just hit an all-time high due to low spend. And new data show that all debit card and ACH payments shot up 50% above expectations in March.
Italian bank UniCredit added open banking functionality to its digital app, to let customers see all their financial accounts in one place. Financial institutions like Schwab and Fidelity, meanwhile, are taking back open banking functionality from aggregators like Plaid by launching their own open banking APIs.
Goldman will delay its launch of a digital wealth management platform, which it had been planning for this year.
Barclaycard has partnered with fraud detection software Kount. Mastercard expanded its Fintech Express program to Europe. HSBC launched "AI powered equity index products powered by big data" (I don't know what this means either).
The Commonwealth Bank of Australia will invest $150,000 in startups helping small businesses and is considering lowering its contactless payments charge due to the pandemic.
The five largest banks in Sweden have launched a consortium with local police to fight money laundering. Credit card fraud attempts are also on the rise during coronavirus.
The US small business lending program handed out many pandemic loans twice to some small businesses. In addition, Mark Cuban launched PPP Bank to let businesses have their loans forgiven for keeping employees on payroll. Research from Encompass states that 41% of businesses plan to switch banking providers due to slow support during the coronavirus epidemic, though I personally am skeptical this will come to fruition given the headache involved in that kind of move.
For the first time, the Federal Reserve is letting smaller cities issue municipal debt and announced it will delay implementation of its Fedwire Funds Services migration.
Lloyds online and mobile banking service went down on Monday.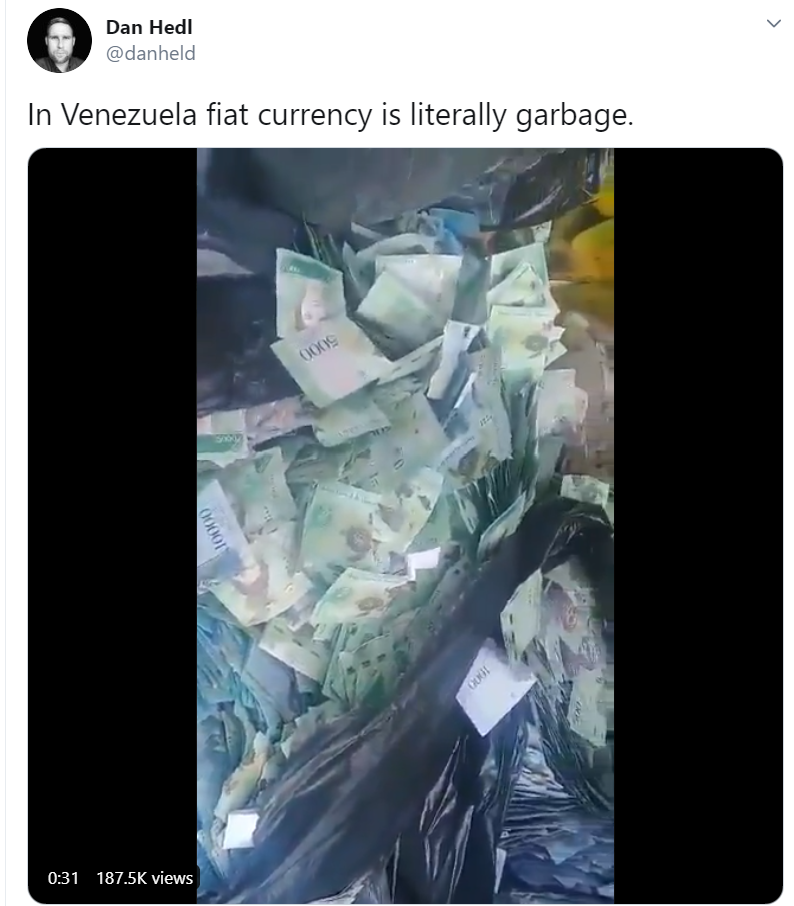 Source: Dan Hedl
---
Fintech
Product Launches
Spare ATM network allows users to go to merchants as ATMs and pick up cash with QR codes, passing on ATM fees to merchants.
Purchase installment lender Affirm is the latest to offer a high-yield savings account, joining the fray with a 1.3% APY, and student lender CommonBond announced SmartCash, a checking account tied to student loan repayments.
Curve is bringing its credit card consolidation and automation tool to the US. (Referral)
Scandinavian challenger bank Lunar launched its card and app for teens.
Other News
Fintechs have largely seen an influx of new users during the coronavirus epidemic and firms like Square, Robinhood, and Chime are all reporting an uptick in saving and investing.
Stripe will waive $1 million in fees to nonprofits combating racism, and will contribute $100,000 each to five organizations working to reform policing. The company is also expanding aggressively into Latin America, Europe, and Japan.
Truelayer got the green light in the UK to provide public sector organizations with its Payment Initiation Service.
Brazilian neobank Nubank crossed 25 million users this week, on its seventh anniversary..
Neobank Revolut unveiled its new multi-product financial app, with open banking-linked accounts, crypto and stock trading, and more. The company also announced 12 million customers. In other Revolut news, the company's staff reveal they've been told to quit their jobs, take salary cuts, or be fired.
Japanese e-commerce company Rakuten filed once again with the FDIC for its ILC bank charter, which would let it roll out banking services to customers.
Paypal will launch a lending program in Brazil to support small and medium businesses.
Brex is cutting 62 employees, about 15% of its staff. Monzo confirmed that it will have to eliminate another 120 'redundant' jobs in addition to the 300 layoffs it has already undertaken. And neobank Booyah Bank discontinued services this week (email).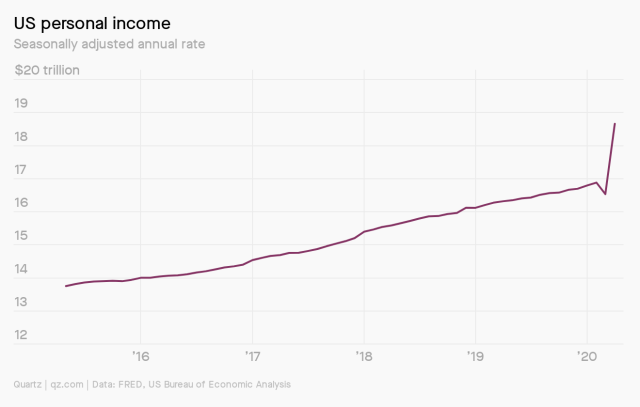 Source: Quartz
---
Financings
Exits and M&A
---
Deeper Reads
With capital, communities of color can lead our economic revival
Fintech is dead, long live fintech
The US stock market's wealth generator has failed black Americans
Fintech Firms Fight Friction To Disrupt Banks
The Insufficiency of Credit Data in a Non-Financial Crisis
Open finance: shaping the future of financial services
Two fintech initiatives launched to drive growth in Australia
Monzo reduced 9,000 lines of code and improved registration dropout by 5x
Invest in the Future
The Police Use of Force Project
The Police Union Contract Project