This Week in Fintech (6/4)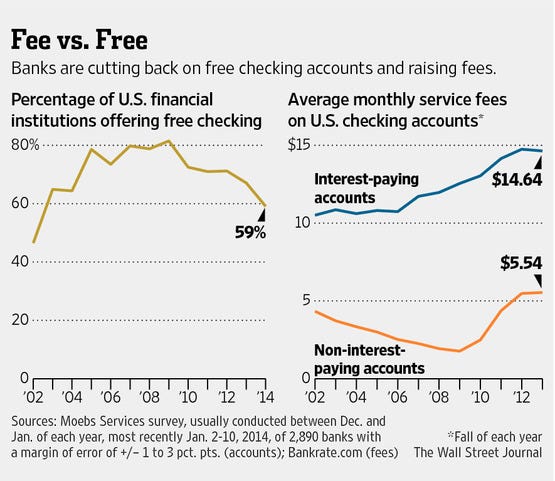 Hello Fintech Friends,
We're working on a few interesting collaborations that we're excited to disclose soon. Stay tuned!
If you signed up for the June happy hour, we'll share details in the next week.
Please enjoy another week of fintech and banking news below.
---
💬 Quote of the Week
"The banking system is inherently unfair to small merchants, and especially unfair to small merchants who don't come from prestigious schools in big cities. The banking system probably works fine if your name is Mike. It does not if your name is Muhammad."
Kaz Nejatian, Shopify (Source)
---
📖 Read of the Week
Financial technology in emerging markets is nothing new, but development and investment both seem to be hitting a crescendo this year (just look at tomorrow's fundraises section). One of the holdouts in the success story of African fintech has been Ethiopia, which still has low levels of financial inclusion, but as Mondato profiles this week, that may all be changing rapidly.
📊 Stat of the Week
India's three largest digital payment solutions have 410 million users between them and comprise 92% of UPI transactions. (Source)
---
Sponsored Content
Is it possible to scale quickly while prioritizing the consumer experience? In 2021, this question is top of mind for many lending organizations, who want to grow quickly while remaining consumer-centric. In TrueAccord's on-demand webinar, Ohad Samet, CEO and co-founder of TrueAccord, and Sahil Bakshi from Affirm will share a comprehensive guide to scaling digital collections operations, all while prioritizing consumer preferences and creating best-in-class consumer experiences.
---
💼 Open Role Spotlight
Kanmon is hiring engineers to rebuild business lending infrastructure for the internet.
---
🏦 Financial Services & Banking
🚀 Product Launches
German exchange Boerse Stuttgart launched a mobile app for crypto trading. Standard Chartered and BC Group are also building a European platform for trading digital assets.
Temenos and Canadian Western Bank launched a 'virtual COO' for small businesses.
US Bank launched video banking for customers. HSBC launched a fraud app for businesses.
📰 Other News
Ally Financial will no longer charge $25 overdraft fees.
Standard Chartered will work with Doconomy on a digital tool to track carbon emissions.
Russia's Mir national payments network is taking Visa and Mastercard head-on.
Sweden's central bank, Riksbank, has partnered with local bank Handelsbanken and software firm TietoEvry to pilot a digital currency. South Korea's central bank is doing the same. The EU announced a digital identity framework.
AmEx's new survey, Global Business Spend Indicator, says that businesses are bullish on B2B spending again.
Mastercard now has a badge to identify recycled cards.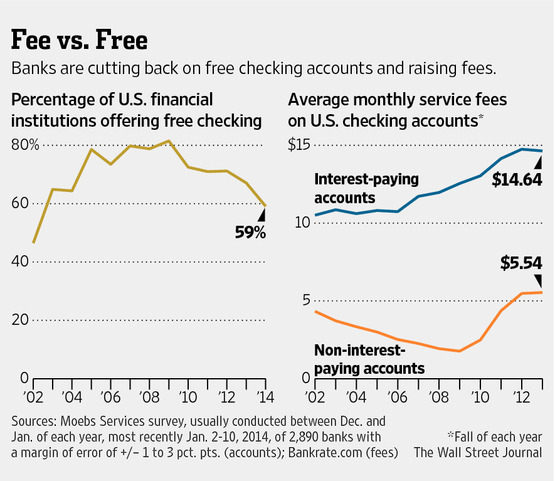 (Source)
---
💻 Fintech
🚀 Product Launches
UK banking app Ziglu opened new investment accounts with 5% APY up to £10,000 balances.
Germany's Viva Wallet launched a feature to enable any Android phone to accept contactless payments like a PoS.
South Africa's Yoyo launched a bank card loyalty kit for banks.
ARCx built a decentralized credit score; TrueFi launched a blockchain credit-scoring model.
Hyundai is launching in-car payments in its new Ioniq 5.
TimeRepublik launched a timebank with TimeCoins™.
📰 Other News
Indonesia's GrabPay and Stripe partnered to enable regional businesses to offer GrabPay Wallet as a payment method via Stripe.
Apple is looking into cryptocurrencies.
Even Financial added blockchain-based personal loans from Figure to its marketplace.
Finix launched the Cap Table Coalition to allocate 10% of funding to black and latinx investors, with Orum and Synctera signing up to the pledge. Asset management platform Ethic hit $1 billion in AUM.
TransferMate and WEX partnered on business international payments. Brazilian mobile payments giant StoneCo bought a 5% stake in Brazil's legacy bank, Banco Inter SA.
Float is Brex for Africa.
Checkout.com comes to Barcelona and Wise came to India in Mumbai to enable Indian transfers.
FIS selected ten companies for its fintech accelerator program.
A Klarna bug let users log into each others' accounts. Lemonade posted some questionable Tweets about its automated claims processing. Coinbase launched a fact-checking service and the Financial Times is not happy.
---
📜 Policy
In collaboration with Ben White.
New York State's attempt to block the OCC from issuing fintech charters was overruled, clearing the path for the regulator to grant charters to companies that don't collect deposits.
The European Union is set to release a digital wallet to serve citizens across its member states.
President Biden wants the U.S. analysis of recent ransomware attacks to examine the role of cryptocurrency.
The Federal Reserve issued a request for comment on its forthcoming FedNow faster payments system.
Brazil's central bank issued guidelines for a central bank digital currency.
California's Office of Financial Empowerment released a scathing report on banks' use of ChexSystems to deny bank accounts to low-income consumers.
Mexico and Colombia are following regulatory opportunities to advance their digital financial ecosystems.
The deadline for responses to the joint request for information regarding financial institutions' use of artificial intelligence issued by the five federal financial regulatory agencies has been extended by 30 days.
President Biden issued an Executive Order on Climate-Related Financial Risk.
Ukraine has signalled its interest in becoming a cryptocurrency hub.
---
Sponsored Content
Join engineers from VISA, Chime, Plaid, Square, Alloy and more for fintech_devcon, the world's largest fintech developer event. Get 20% off with code "TWIF" when you register to experience hands-on workshops to learn techniques for solving fintech's toughest challenges!