This Week in Fintech (6/25)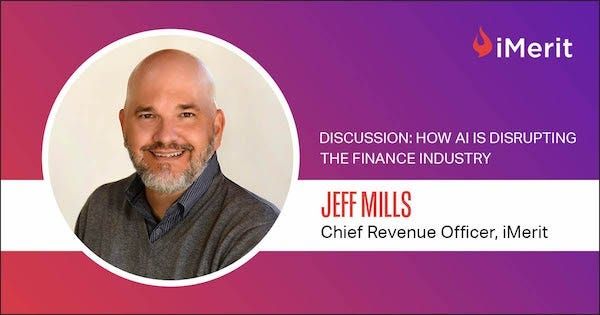 Hello Fintech Friends,
We're partnering with local organizers to throw more fintech happy hours across the country! Here's the full list (click the date to sign up):
(ps: Want to be a fintech CEO? See our lower sponsorship in this newsletter for details.)
Please enjoy another week of fintech and banking news below.
---
💬 Quote of the Week
"Lego people scream as a narrator describes hyperinflation, where prices increase at uncontrollable levels, before they're reassured that the Fed's got things under control."
Catarina Saraiva, Bloomberg (Source)
---
📖 Read of the Week
Finance is, ultimately, a system of incentives and rewards to facilitate the exchange of value. Institutions that successfully harness financial incentives can create resonant, lasting changes, such as the construction of the Suez Canal or the development of a supply chain that puts computers in the pocket of billions wolrdwide. In Is fintech so hot that it can cool the world?, Core Innovation Capital's David Roos evaluates the different commercial models by which fintech can help combat one of our generation's most existential issues: climate change.
📊 Stat of the Week
Non-bank lenders issued more than two-thirds of mortgages in 2020. (Source)
---
Sponsored Content
From document automation to investment prediction and chatbot deployment, the quality of your data determines the success of your Machine Learning deployment. iMerit has 150 full-time domain experts who annotate and enrich financial data to create high quality training data sets. See what we have learnt from 10 million data points and nine years of providing end-to-end solutions to Fortune 500 companies.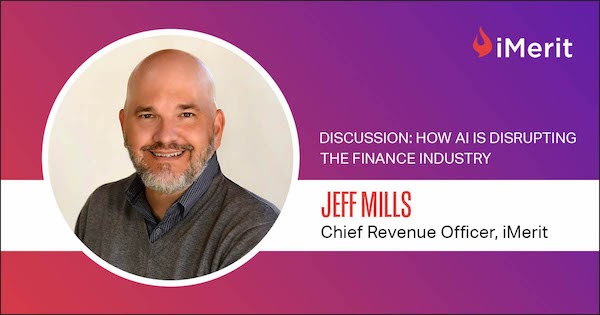 ---
💼 Open Role Spotlight
Creative Juice is building financial tools for the next generation of creators and is hiring a back-end engineer and customer ops.
---
🏦 Financial Services & Banking
🚀 Product Launches
Goldman Sachs launched Transaction Banking (TxB) in the UK.
Canada's RBC launched a real-time customer data and insights platform. Russia's VTB bank launched a depersonalization program to protect user data.
Emprise Bank launched an affiliate program with marketing tool Fintel Connect.
In India, ICICI Bank launched a tech stack for corporate clients and YES Bank launched a… musical logo.
📰 Other News
Banks are shaking off overdraft fees like a bad habit.
Morgan Stanley is offering a bitcoin fund via NYDIG (and, along with JP Morgan, barring unvaccinated employees from its offices 👏). BBVA opened bitcoin trading to all Swiss private banking clients.
Fiserv and Deutsche Bank are partnering on a German merchant payments acceptance joint venture. Wells Fargo joined the network of open banking API Akoya.
BBVA Mexico is adding biometrics, removing numbers, and recycling plastic for new cards.
Lloyds Bank in the UK will shut 44 more branches.
---
💻 Fintech
🚀 Product Launches
Bakkt launched a Visa debit card to let users spend cryptocurrency. Gemini launched Gemini Green to offset carbon emissions from crypto trading and lending.
Financial software maker Profile Software launched a mobile digital banking platform.
Neobank Oxygen released a debit card loyalty program. Neobank Unizest launched a UK checking account for overseas workers.
📰 Other News
PayPal will overhaul its rates for merchants and card networks as it competes on digital transaction price.
Payroll data API Argyle joined Visa's Fintech Partner Connect to bring real-time income and employment verification to Visa partners.
WhatsApp Pay and Telkom Pay are now interoperable, thanks to Mastercard. Google Pay will allow tokenized payments through Indian credit cards.
DailyPay is working with PNC Bank and The Clearing House to offer real-time payroll over TCH's network. Novus is working with Railsbank and Visa on an app to reward users for sustainable purchases.
Shrap wants to replace coins with a chargecard. Budgeting app Emma wants to build a superapp.
Lending and fintech apps are in high demand in Nigeria.
Chaka, an African borderless investing app, was granted an SEC license. Cuenca, a Mexican banking app, received its financial institution license. STC Pay received a digital banking license in Saudi Arabia.
German deposit platform Raisin came to the US via MapleMark Bank. Singapore launched a fintech club, and Singaporean payments firm Nium added a Poland corridor. Amazon opened a fintech lab in Dubai. Wayflyer went down to Georgia.
Robinhood beat Ice Cube in court. Avant's credit card passed 600,000 cardholders.
Brazilian neobank Nubank added pop star Anitta to its board. Revolut's losses doubled to £207 million. (The company released its 2020 annual results.)
---
📜 Policy
In collaboration with Ben White.
---
Sponsored Content
Diagram is a venture studio that partners with entrepreneurs to build fintech startups from the ground up - notably they are behind Synctera, Retirable, nesto and Baselane. They are looking for a founding CEO for a new venture in the credit card-as-a-service space. Get in touch with maeghan@diagram.ca to learn more.