This Week in Fintech (6/17)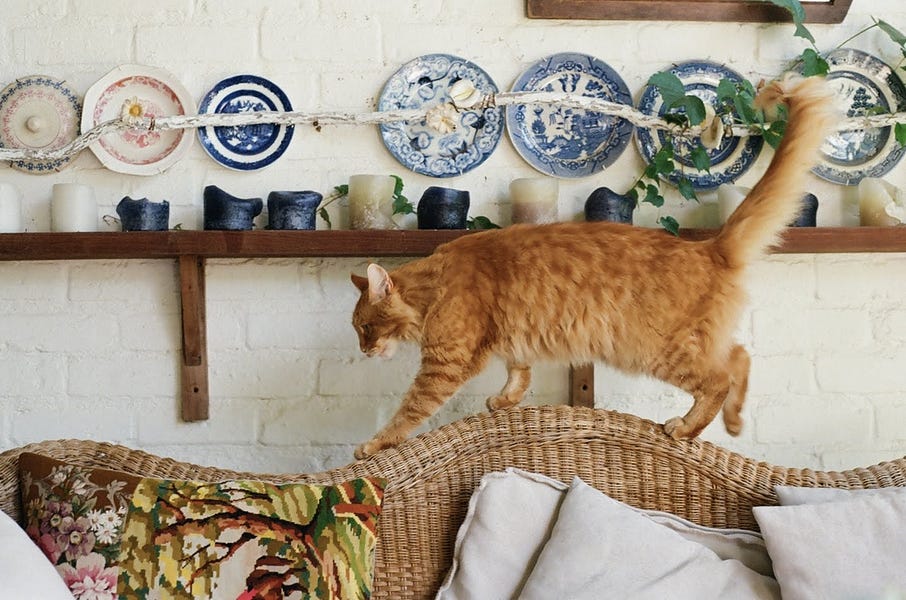 Hello Fintech Friends,
Did you know we have an Instagram? Come follow along as we host fintech events around the world, and get entered for free tickets to Fintech Formal!
Please enjoy another week of fintech and banking news below.
---
💬 Quote of the Week
📖 Read of the Week
Fintech and decentralized finance are on a course to eventually merge as product categories. This is evident from partnerships like Current (neobank)'s initiative with Compound (treasury yield provider) to enable high-APY depository accounts. Yet, given the newness of defi, there are still many risks and product assumptions that have yet to be vetted. This is painfully apparent from the meltdown of currencies and protocols like Terra/Luna and Celsius over the past few weeks. In YaaS: A framework for evaluating yield-as-a-service, Liam Roberts evaluates the benefits of fintech companies integrating defi solutions, and explores some of the risks as well.
📊 Stat of the Week
High-net-worth individuals store over half their wealth in IRAs and 401(k)s, according to surveys (source), but research from savings app Cushon reveals that nine in ten of people are struggling to make ends meet (source).
---
Sponsored Content
Generate 2x the interchange a debit card does by offering a secured credit card. Retain customers and grow your user base.
Bond is an all in one embedded finance solution that allows you to build personalized financial solutions in days and launch in weeks.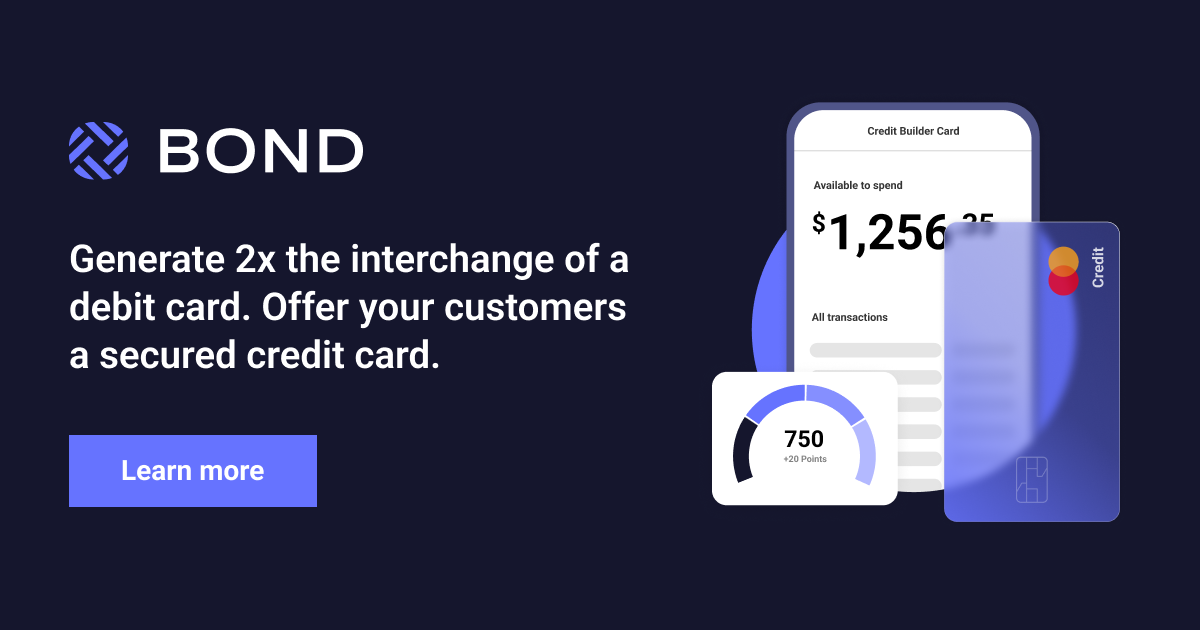 Want to sponsor a newsletter? See our sponsorship information here.
---
If you're looking to hire from a group of 10,000+ smart, motivated fintech professionals, come pick up a Collective Pass and post a job here.
---
🏦 Financial Services & Banking
🚀 Product Launches
Europe's Nexi partnered with Zuora to build an e-commerce payments gateway for subscription management.
India's Icici Bank added buy-now-pay-later to its EMI facility through a partnership with Zest Money.
NatWest launched a QR code payment option in its business banking app.
📰 Other News
Inflation concerns are leading many central banks to pump the brakes on the historic era of low rates and cheap capital. The US Federal Reserve hiked rates by 0.75%, the highest hike in 28 years, with another expected in late summer, and the Bank of England commensurately hiked rates for the fifth time in a row. Americans, meanwhile, are finally pulling back on spending (for now).
Citi, Bank of America, Credit Suisse, Goldman Sachs, J.P. Morgan, Morgan Stanley, and Wells Fargo partnered to launch Octuara, a joint electronic trading platform for syndicated loans and collateralized loan obligations.
Goldman is piloting ethereum-linked derivatives.
US mortgage giants Fannie Mae and Freddie Mac are letting borrowers use cash flow data to lower their mortgage rates.
Fidor Bank in Germany will pilot biometric cards from fintech Zwipe in H2 2022.
HSBC will put thousands of its employees through a fintech education course, and is killing off its Hong Kong trading platform, Serai.
Mastercard is working to enable NFT purchases with cards. CaixaBank and Microsoft are building a joint office in the metaverse.
Sweden's banks are ready to test the pan-Nordic P27 payments system.
Mastercard added an open banking track to its Start Path program.
Citi will hire 4,000 employees to deal with its digital growth (as Coinbase lays off close to 20% of its workforce). The FCA is proposing tougher standards on UK banks closing branches.
Charles Schwab is paying the SEC a $187 million fine over obscuring its roboadvisor fees.
---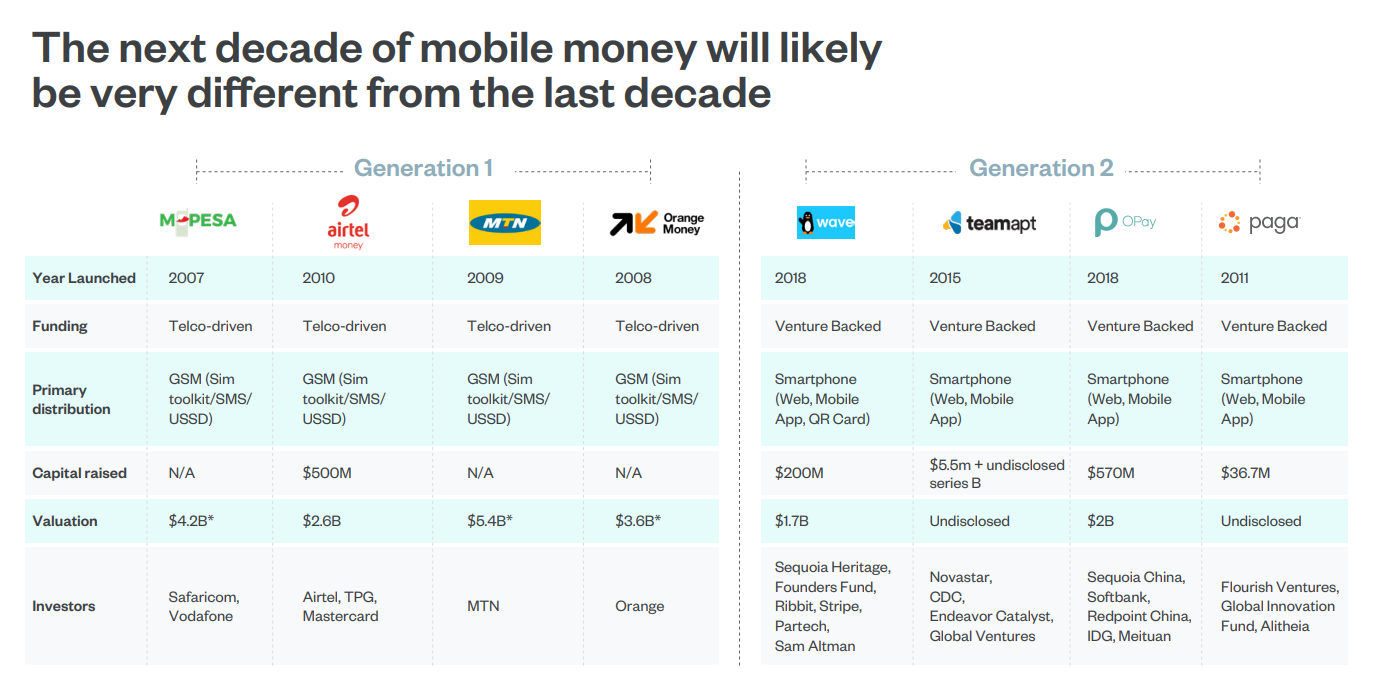 (source)
💻 Fintech
🚀 Product Launches
Deadmau5 is launching his own neobank (using digital currency app Zytara).
Crypto provider Abra partnered with American Express to launch the Abra Crypto Card, and added NFT purchase functionality into its mobile app.
Brex launched new Integrations with Coupa, Gusto, and Workato.
French neobank Green-Got launched a sustainable banking app.
E-commerce payments provider Sionic launched real-time pay-by-bank rails in the US.
Simetrik launched payment method integration.
---
Sponsored Content
Compliance teams are the critical gatekeepers responsible for identifying and putting a stop to financial crimes like money laundering. This interactive checklist will help your organization successfully implement and monitor an effective AML policy program. Download it today!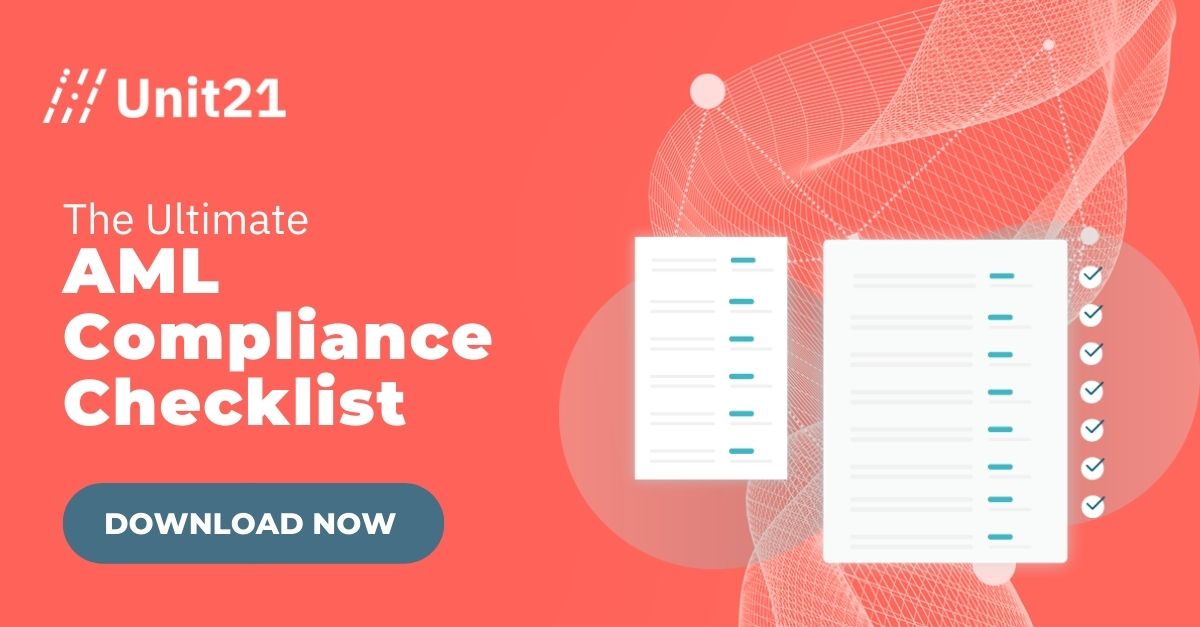 Want to sponsor a newsletter? See our sponsorship information here.
---
📰 Other News
Bitcoin (and almost all cryptocurrencies) fell to its lowest level in two years as platforms like Celsius paused user withdrawals due to high net outflows and underwater loans. (Binance fixed its withdrawal issues, however.)
Robinhood may have to change how trades are monetized, pending proposed SEC rules on payment for order flow.
Virgin Money partnered with lending-as-a-service app Trade Ledger to cut loan times from days to 20 minutes. Working capital app Hi partnered with HR firm Zalaris to create a flexible global payroll product.
Small business fintech app Nuula launched in Canada. Weavr, a banking-as-a-service business, expanded to Portugal. Neobank Revolut is coming to Sri Lanka, Chile, Ecuador, Azerbaijan, and Oman. Personal investing app Fundvest is working on a new app for the Baltics.
Revolut's CEO Nik Storonsky criticized the FCA for slow handling of UK banking licenses. Stripe's John Collison hit back at claims of unfair competition. Better's former VP of customer experience Sarah Pierce said the company misled investors in its SPAC.
MX's partner network continues to grow as more fintechs opt-in to open finance.
Just after raising funds, free stock trading app Freetrade will lay off 15% of staff and Canada's Wealthsimple will lay off 13% of staff, Crypto.com and Blockfi are laying off staff…