This Week in Fintech (6/12)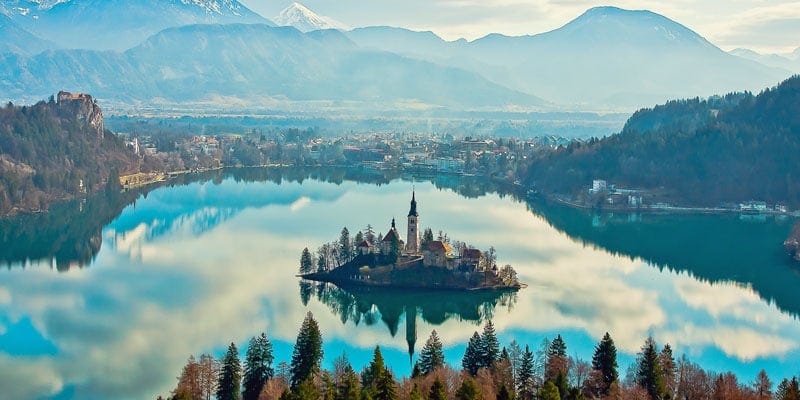 Hello Fintech Friends,
If you missed them, two new features from the TWIF team that I'm loving are our Policy section and our Overlooked Operators series!
Watch out for our podcast, coming shortly 👀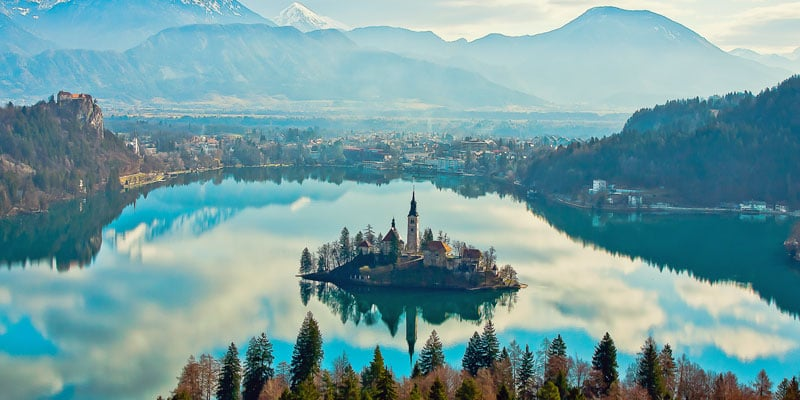 (source)
Please find another week of fintech exits below.
---
Sponsored Content
Turn your company finances into meaningful revenue. Treasure Financial™ has built a platform to help safely grow your business idle cash. Get the engine of big business corporate finance to work for you without having to spend time and effort. Get access to 15x more on your cash in less than 15 minutes without any compromise on liquidity. Learn more.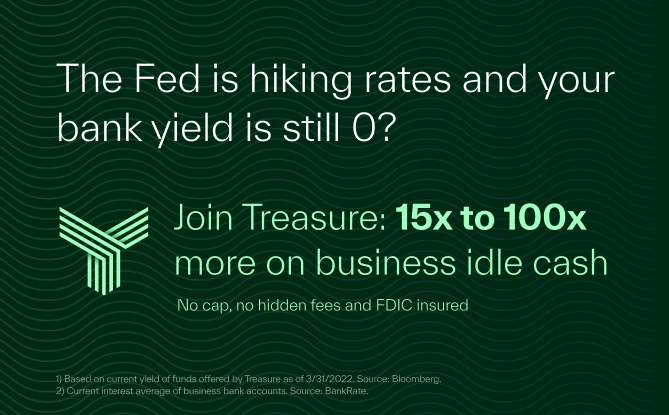 Want to sponsor a newsletter? See our sponsorship information here.
---

If you're looking to hire from a group of 10,000+ smart, motivated fintech professionals, come pick up a Collective Pass and post a job here.
If you're looking for your next adventure at one of the best fintech companies, check out the open roles here and sign up to be matched with Fintech companies here!
---
Overflow News from Friday
ANZ Bank announced paid leave for gender reassignment. NationWide pledged that it will not close any branches until 2024, bucking the bank branch closure trend, and Citibank is adding 3,000 people to its Asia business. Credit Suisse, meanwhile, is delaying its China expansion due to covid zero rules.
Jupiter Money and Onsurity partnered on affordable healthcare for SMBs. Mexico's Finerio partnered with Ozone API and Visa to build a combined open banking tool for LatAm fintechs. Trulioo improved its proof-of-address and KYC / AML features. Flyfin launched a tax filing tool for freelancers. MoneyGram launched crypto-to-cash on the Stellar network.
Starling's CEO threatened legal action over the remarks from the UK's former anti-fraud minister.
☯️ Exits
🤝 M&A - Fintech
🏦 M&A - Bank and FinServ
---
Sponsored Content
With the Rize Synthetic Core, you can create unique financial user experiences based on the specific needs of your customers, not the limits of outdated, siloed technology. Learn more by downloading our white paper.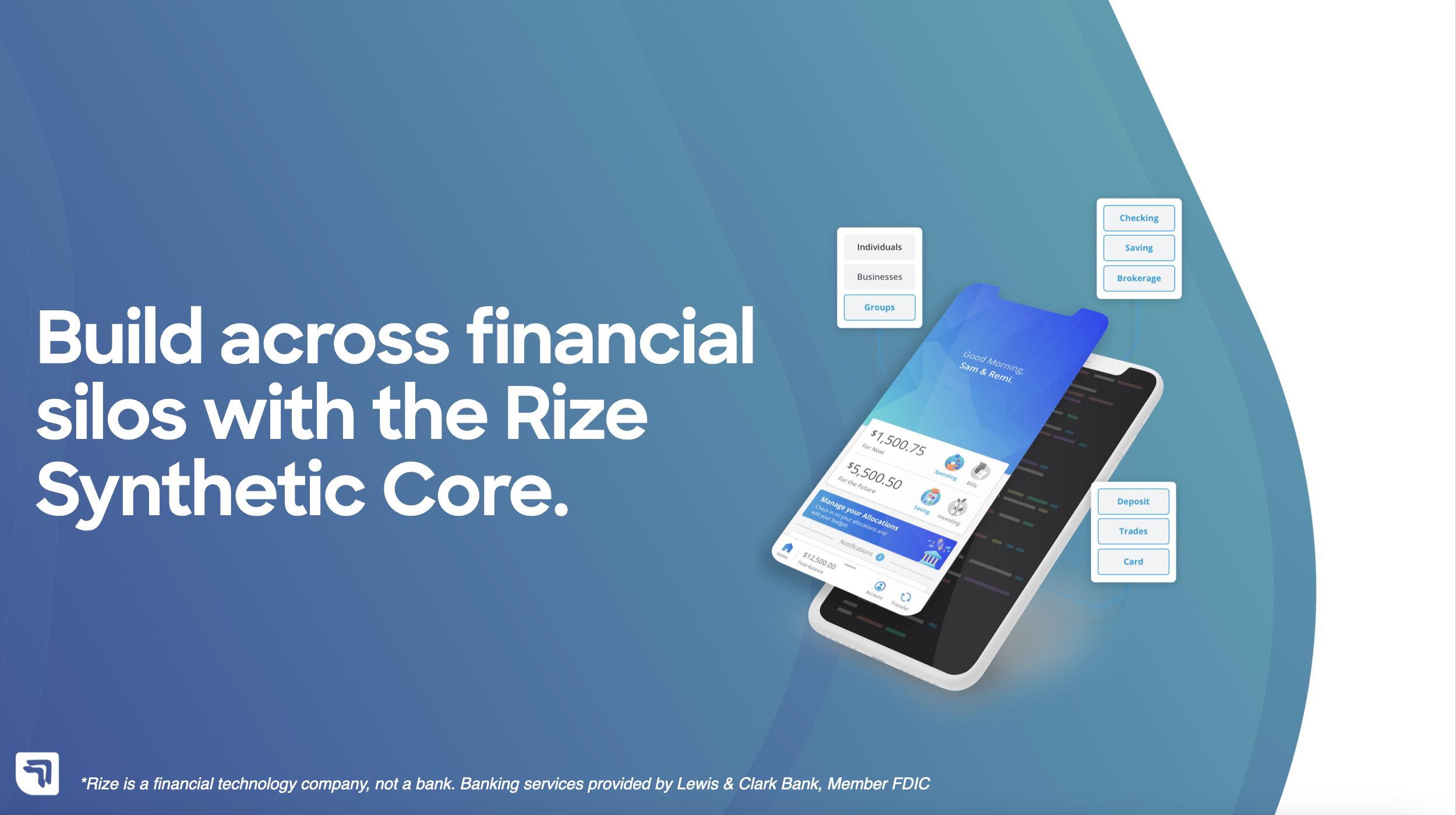 Want to sponsor a newsletter? See our sponsorship information here.
---
🌎 Fintech Around the World
How Two Africans Overcame Bias To Build A Startup Worth Billions
Why Ethiopia's local fintechs are worried
📚 Deeper Reads & Features
Banks and Tech Giants Are Losing Skilled Staff to Flexible Fintechs
The 10 Biggest Fintech Companies In America 2022
Crypto Bosses Flex Political Muscle With 5,200% Surge in US Giving
The Coming InDAOstrial Revolution
'Two Kids, a White Picket Fence and a Quarter of a House': Real Estate Startups Compete to Sell Buyers on the Fractional Lifestyle
Revenge of the Value-Tilted Robo-Advisors
On-ramps and Off-ramps: Fintech x DeFi Crossover
With Its IPO On Hold, Chime Should Move Beyond Financial Services
Once-hot fintech sector faces IPO delays and consolidation
Wall Street and the problem of "way too many publicly traded fintechs"
Can buy now, pay later survive the cost of living crisis?
Consumers racking up more debt to pay off BNPL loans
Payment for order flow creates a 'casino effect,' Stash CEO says
Driven round the bend by cashless parking
Squirrel Makes Great Escape Away From Grounds Crew During Baseball Game
---
Have a news item for us? Reach out to news@thisweekinfintech.com.