This Week in Fintech (6/10)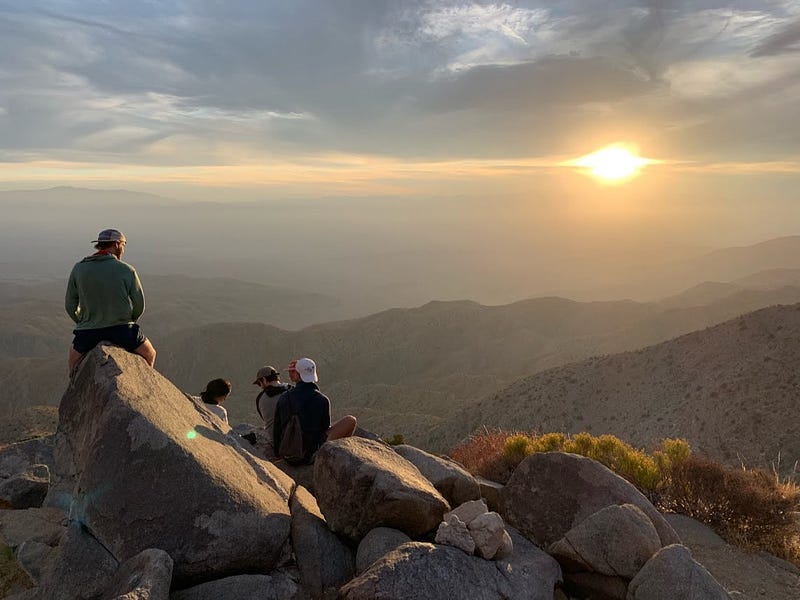 Hello Fintech Friends,
Even excluding financings, M&A, and thought pieces… there's so much news this week that it made this email too long for inboxes, so we'll add overflow to Sunday's issue.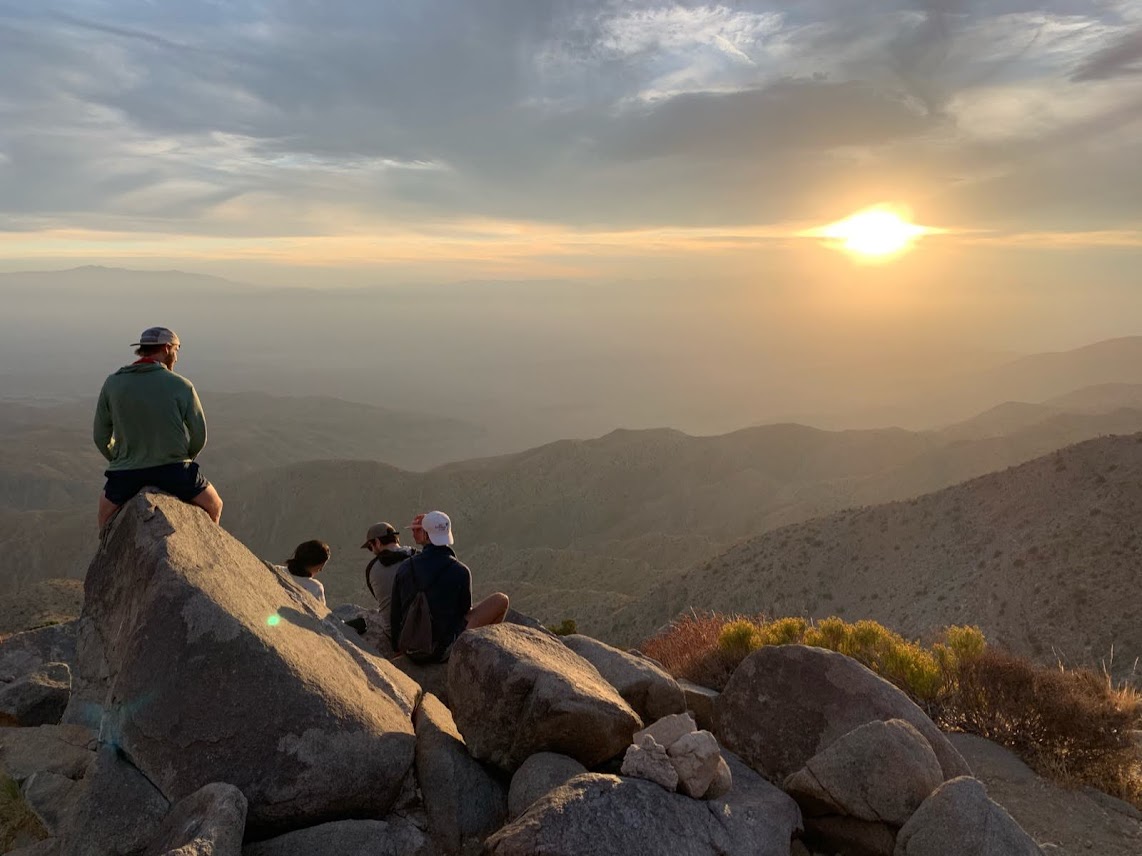 Please enjoy another week of fintech and banking news below.
---
💬 Quote of the Week
📖 Read of the Week
This week, the World Bank published its report on Fintech and the Future of Finance. Unlike the IMF, which recently wrote off fintech as a systemic risk with no upside, the WB's report takes a clear-eyed view of the opportunity for beneficial innovation and competition brought about by fintech, counterbalanced by the need for new regulatory, supervisory, and oversight frameworks from policymakers.
Separately, Forbes published its annual Fintech 50 List of large and fast-growing startups in the space.
📊 Stat of the Week
432% more people checked their credit scores in the UK in March, as cost of living soars. (Source)
Crypto scams drained $1 billion from more than 46,000 Americans last year (is this what product-market fit looks like?) (Source)
---
Sponsored Content
Interested in improving brand loyalty, reducing CAC, and creating game-changing revenue streams for your business? Consider embedding financial features into your products - anything from cards and accounts, to banking and lending.
Unit helps you do just that in just a few weeks. Talk with us to learn why business leaders are choosing Unit as their preferred banking-as-a-service partner.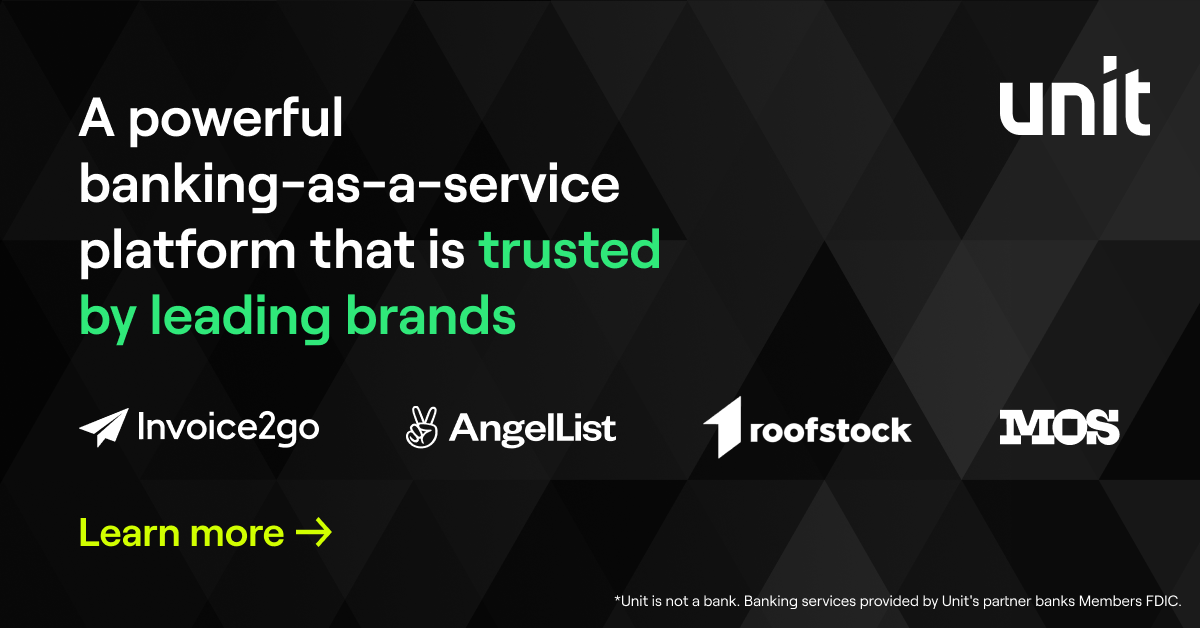 ---
🏦 Financial Services & Banking
🚀 Product Launches
Spain's CaixaBank launched its online real-time currency trading platform, FXNow, in Morocco.
Barclaycard launched a revenue-based financing product powered by fintech Liberis.
📰 Other News
Japanese financial giants SBI, Sumitomo, Nomura and Daiwa are collaborating to launch a stock trading platform. Japanese financial regulators are now also regulating stablecoins in order to protect investors, and South Korea established crypto exchange guidelines.
Fidelity, Citadel, Charles Schwab, and Virtu are all working on their own crypto trading platforms, and Goldman is looking into an FTX integration to create a crypto derivatives market.
Meanwhile, the SEC announced a proposed plan to overhaul the plumbing of US stock trading.
Mastercard will add security features to MercadoLibre's crypto products in Brazil.
Singapore's banks are introducing features like customer kill switches to thwart a rise in financial scammers.
The UK's Investing and Saving Alliance (formed by a conglomerate of banks) is trialing a new digital ID for financial services.
The New York State Senate passed a moratorium on bitcoin mining and the CFTC sued Gemini over false statements relating to its bitcoin futures plan. The Bank of England, meanwhile, plans to act as a lender of last resort to rescue collapsing stablecoins - if they're big enough.
US bitcoin bank Custodia is suing the US Federal Reserve for delaying their decision on the bank's Fed master account. Metro Bank is being sued by software provider Arkeyo for leaking its technology to a rival firm.
---
💻 Fintech
🚀 Product Launches
Apple launched its own buy-now-pay-later product, letting customers make payments in four installments with no interest. This move allows Apple to continue to stratify its customer base, between the Apple Card, Path to Apple Card, and its recent rebrand of its prepaid card to Apple Cash, a digital wallet with P2P transfers. In a departure from most big tech co's, an Apple subsidiary will hold the loans on its own balance sheet. Elsewhere, Square is partnering with Apple to enable tap-to-pay on iPhones within Square's point-of-sale system.
China's Ant Group launched a digital SMB neobank in Singapore. Separately, SMB neobank Green Link Digital Bank also launched in Singapore.
In cards this week: Safaricom and Visa partnered to launch a virtual card to facilitate M-Pesa payments in 200 countries. Klarna partnered with Marqeta to issue a physical Visa card. Tillful, Mastercard, and Highnote partnered to launch a small business card.
Card provider Edge (separate from the payment processor) announced a credit card that doesn't require KYC… somehow?
Checkout.com launched a stablecoin payments feature.
Thought Machine launched a cards and payments processing platform.
Stripe launched delegated customer authentication for European purchases.
Wealthsimple combined its financial services products into one 'fintech superapp.' Modulr launched Sepa instant payments in Europe. Catch launched an SEP IRA investment vehicle.
Banking-as-a-service provider Bond partnered with payroll API Atomic to launch an embedded customer repayment obligation tool.
📰 Other News
PayPal now facilitates the transfer of crypto between PayPal's wallet and external crypto wallets.
Revolut partnered with UK open banking provider Tink to let users across Europe move money into their accounts. UK core banking provider Yobota partnered with Tranch on embedded buy-now-pay-later (UK neobank Zopa also entered the BNPL market this week).
We.trade, a blockchain coalition for trade finance, filed for bankruptcy.
---
Sponsored Content
Rutter is a Universal Commerce API ('Plaid for Commerce') that makes it easy for fintech companies to read and write data from ecommerce platforms, marketplaces, accounting systems and payment processors like Shopify, Amazon, WooCommerce, Quickbooks, Xero, Stripe and 20+ other integrations.
Rutter works with leading fintechs like Ramp, Airwallex, Wayflyer, Uncapped and more. Join us for our upcoming webinar on June 30th at 12pm PT.