This Week in Fintech (5/8)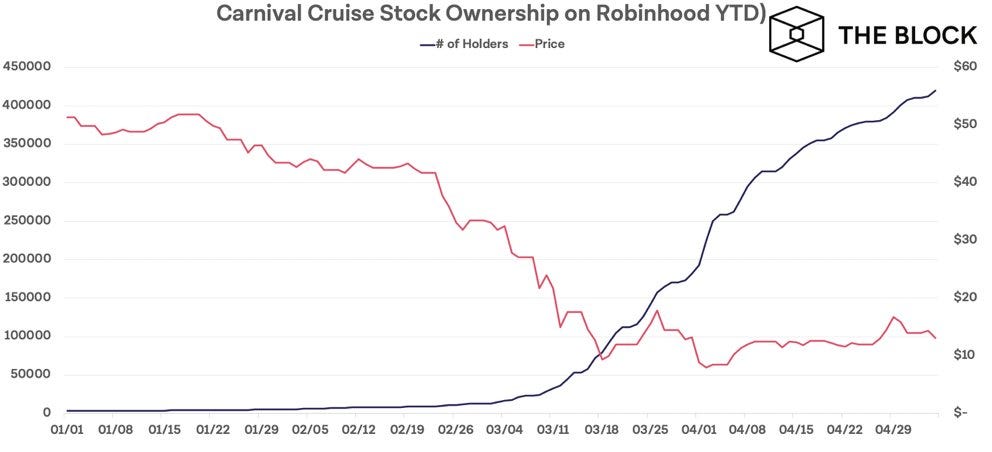 Hello Fintech Friends,
Starting this week, I'm breaking out the product launches in the fintech section to create more clarity in the wall of words.
I'd also like to start featuring new companies of the week, every week. This section would feature fintech startups that are pre-funding, waitlist-only, or still getting early traction. The big companies make the news, but the small ones need the visibility. If you know any interesting concepts, please send them my way.
And enjoy another week of fintech and banking news below.
Quote of the week
"The much lower interest rate means that the most effective way of making money is now to gamble on the game's internal "stalk" market — a bourse in which the only commodity is turnips, sold to investors during a single session on Sundays. The root vegetables rot and their value drops to zero after a week."
Leo Lewis and Robin Wigglesworth, Financial Times (source)
---
Open role spotlight
Nova Credit, which enables immigrants to share their credit history from their home country with financial service providers, is hiring a Head of Product and Head of Finance. Reach out to Nicky Goulimis for details.
Read of the week
In Magic and Fintech – a thought experiment, Plastiq GM Rohit Sharma imagines three types of services - Fiona, Albert, and Thor - that work together to put consumers' financial lives on complete autopilot. Fiona automates financial management. Albert continuously underwrites and improves a consumers' financial access based on behavior. And Thor tokenizes all stores of value to optimize transactions for the user's financial goals.
---
Banking and Credit Cards
A whistleblower is accusing the new leadership of the Consumer Financial Protection Bureau of manipulating research in order to gut pending regulations on payday lending practices. While financial regulatory developments are normally more cut-and-dry, these allegations would give weight to the long-time claims that the administration's appointees to the bureau are rolling back key consumer financial protections - at a time when vulnerable consumers need them most.
Visa and Safaricom have reached a deal, the first like it, that will connect the telecommunications company's M-Pesa financial services with Visa's global merchant network.
Charles Schwab announced that it will launch its long-awaited fractional stock trading in June.
Banking core provider Jack Henry announced that it has onboarded 100 financial institutions to use its faster payments hub that connects to Zelle and The Clearing House's Real Time Payments network.
The Securities and Exchange Commission is requiring exchanges to give stockbrokers and investors real-time say into how data are distributed, following claims of favoritism for high-paying clients.
Mastercard and IBM are joining forces to build a digital identity trust consortium.
Japanese regulators are creating more incentives for bank-fintech partnerships.
A group of consumer groups in the US has formed a coalition to advocate for the right to pay with cash at all merchants, as contactless and digital payments gain traction during the pandemic.
The OCC equity derivatives clearing organization has partnered with Axoni to use distributed ledger technology to build its securities lending infrastructure. The ECB is pushing on SWIFT to speed up its ISO 20022 migration.
And an Italian town has created its own currency, the Ducati, to deal with coronavirus.
---
Fintech
Launches
Google has joined the Gates Foundation's Mojaloop initiative. Mojaloop focuses on building open source, interoperable payment platforms that connect financial institutions, fintechs, and customers in emerging markets with thin financial grids.
Stilt launched its bank account and card for immigrants.
German banking-as-a-service provider Finleap launched a white-label mobile banking application. Hong Kong neobank ZA expanded its product set into digital-only life insurance with ZA Life.
The Financial Clinic, with JP Morgan Chase, launched a financial coaching Marketplace on Change Machine.
Grand Reserve launched the waitlist for their wine enthusiast rewards card (referral link).
Revolut announced the launch of their licensed bank in Lithuania, which will cater to the 300,000 customers it services in the country. The comments were mixed.
Other News
Revolut is also looking to use its recent $500 million to buy up distressed rivals. Revolut launch news always piques my curiosity given the struggles they've had with their current markets. This week the Financial Times ran a profile on the company's need to "grow up." Their digital bank (along with N26 and Monzo's) is running into headwinds in the US. They've faced employee issues, culture issues, compliance issues, public resignations… It remains to be seen if their strategy of "grow the number of users faster than the number of problems" pays off or catches up to them.
New data, meanwhile, show that Chime owns 60% of the neobank market share in the US (as measured by monthly active users) and neobank downloads have dropped 23% during the pandemic. Digital wallets in Argentina, however, have grown 800% to 7 million users.
SoFi and Samsung Pay are teaming up on a debit card and cash management account as part of the Samsung Pay experience.
Facebook's Libra Association named ex-HSBC Chief Legal Officer and Treasury Department official Stuart Levey as its first CEO.
Curve will extend its partnership with Mastercard, which will let it take control of its own card issuing. Cuenca released data on how coronavirus has altered Mexican spending behavior.
Paypal had its largest transaction day in history on May 1st, but first quarter financials fell short of expectations. OnDeck's future is in doubt as it misses first quarter earnings, throttles customer acquisition, and prepares for increased losses. RateSetter, the biggest peer to peer lender in the UK, has slashed rates by 50% to investors in anticipation of a wave of defaults.
UK immigrant neobank Monese is downsizing its team and evaluating a lower fundraising goal as it deals with coronavirus fallout, while Credit Karma is cutting salaries ahead of its Intuit acquisition.
Bloomberg Tradebook was fined $5 million by the Securities and Exchange Commission for fraudulent trade routing on its platform.
FIS will be providing the core architecture for neobank Bambu.
Lendit launched the Lendit Fintech Digital community and AltFi will host an all-digital fintech summit.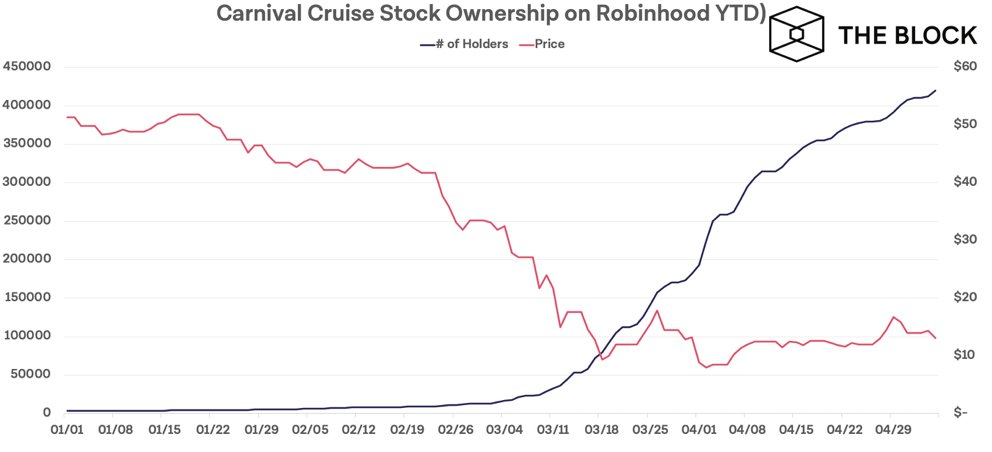 ---
Financings
Exits and M&A
---
Deeper Reads
Moving FaaSt — The Finance-as-a-Service TechScape
Virtual rate cut forces Nintendo gamers into riskier assets
Fintech Focus — People Moves in April 2020
Fintechs Poised to Lock In Sudden Success Courtesy of Crisis Era
FT Partners: CEO Monthly Payments & Transaction Processing Market Update & Analysis
One of Britain's largest banks tried to rival fintechs like Monzo and Revolut — here's why it failed
Cherry is Shutting Down + Our Story
2Checkout Reports COVID-19 Impact on Global Online Sales
Visa's Fast Track Program Propels Growth of the Fintech Industry Worldwide
Pre-Pandemic, Half of Customers Were 'Branch-Dependent'
Why building a sustainable fintech business requires more than marketing
Despite Current Environment, Fintech Startups Continue To Hire And Raise Funds
The Future of B2B FinTech: Enabling the Merchant
Swiss banking digital wave will be driven by targeting underserved segments
Man's tiny picnic table for squirrels goes viral, prompts people in quarantine to build their own