This Week in Fintech (5/7)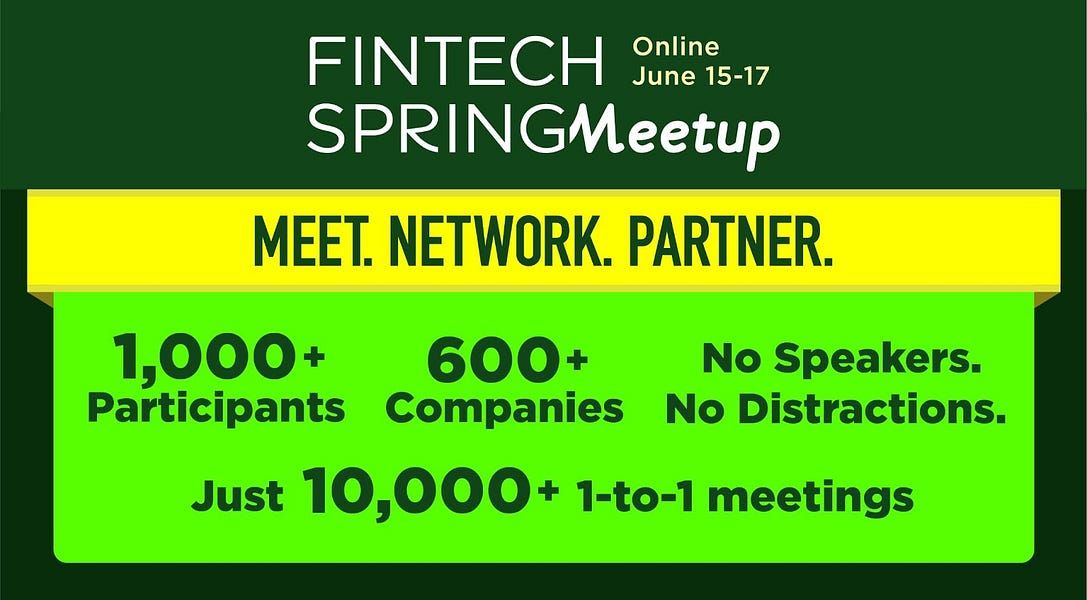 Hello Fintech Friends,
Excited to share that we'll host our first monthly NYC Fintech Meetup on May 19th on the roof patio at Company.
Please sign up here if you plan to come (and for future happy hours). Capacity will be limited to the first 150. Don't worry if you can't make this one - there'll be more as the city opens back up!
Please enjoy another week of fintech and banking news below.
---
💬 Quote of the Week
"Fintech companies are solving critical problems for Americans. Even with a global pandemic and recession, banks still collected an estimated $30 billion in overdraft fees last year, not far from the all-time high of $33.3 billion in 2016. With better tools, many overdrafts could be avoided."
Katherine Flocken and Tyler Griffin, Overregulating fintech will harm consumers (Source)
---
📖 Read of the Week
In his post Is DeFi unregulatable?, the ever-erudite and thoughtful writer JP Koning dives into the claim that decentralized finance can't be regulated because of its protocol structure. His answer: everything is regulatable.
📊 Stat of the Week
Payday loans cost American consumers $255 billion in 2020. (Glenbrook)
---
Sponsored Content
Only 2 weeks left to get tickets for Fintech Spring Meetup! Don't miss out your chance to meet and network with fintechs including Currency Cloud, Modulr, Petal & Pinwheel, large banks including Goldman Sachs, TD Bank & Wells Fargo, 100+ community banks & credit unions, networks and investors! Prices go up tonight. Get your ticket now.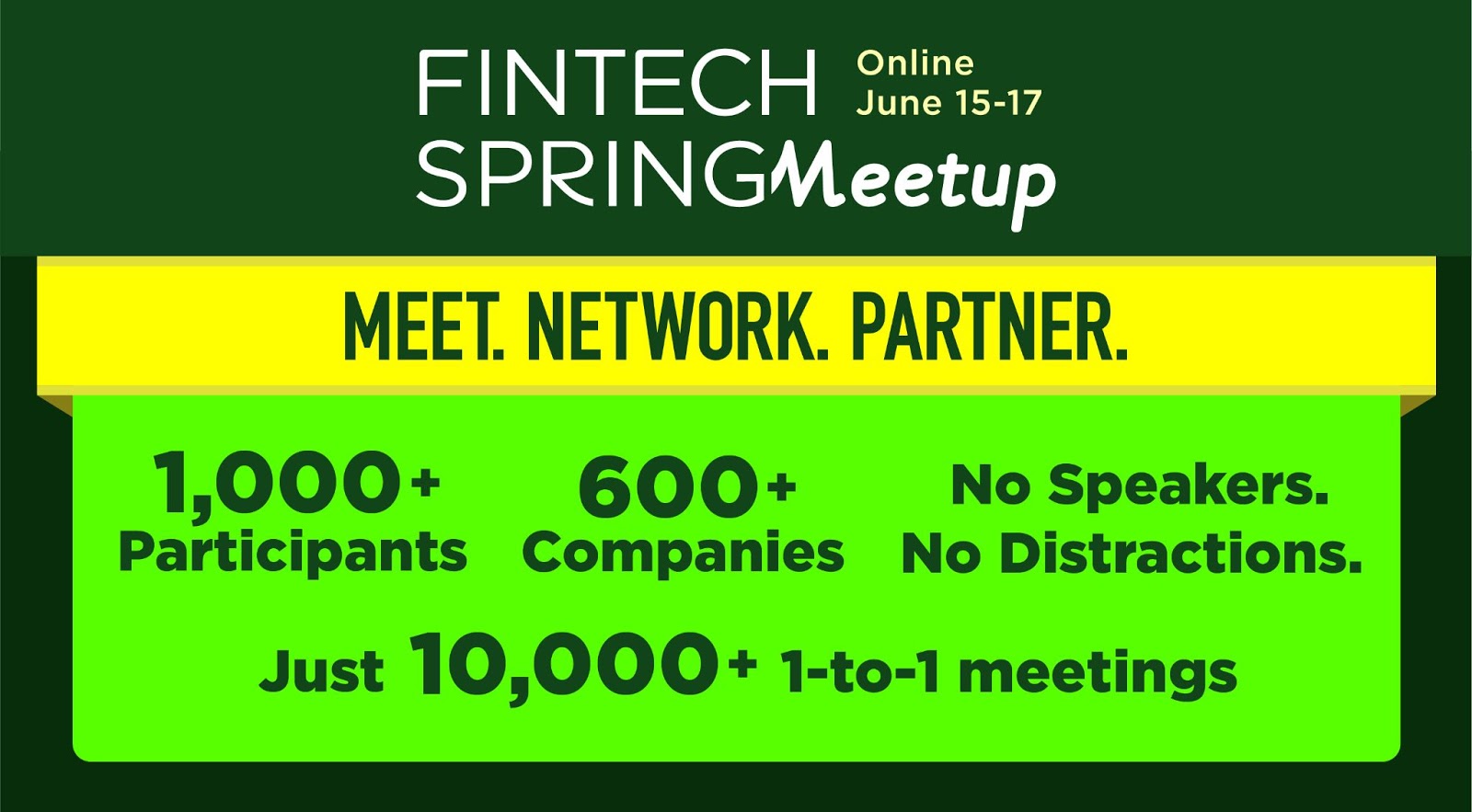 ---
💼 Open Role Spotlight
Financial deal execution platform Sydecar is hiring a Head of Venture Operations.
---
🏦 Financial Services & Banking
🚀 Product Launches
Thailand and Singapore launched a linked cross-border real-time payment system.
Fidelity launched a platform to enable fund managers to lend out their holdings to other investors, including short sellers.
India's Icici Bank launched its own Merchant Stack, a set of digital banking services for small businesses.
Derivatives exchange CME Group launched Micro Bitcoin futures.
📰 Other News
Financial services is diving headfirst into crypto.
Germany's Deutsche Börse and Commerzbank will partner to build a marketplace for digital assets and cryptocurrencies and State Street is shipping a bitcoin media sentiment indicator. JP Morgan (of 'bitcoin is a fraud' fame) will also let its clients invest in bitcoin. US Bank has selected a (to be disclosed) cryptocurrency custodian. FIS and NYDIG are partnering to enable the rest of the banking world to let their customers buy bitcoin.
Elsewhere, banks including JP Morgan and Citigroup are advising their corporate clients to pull cash out of deposits, as banks bump against regulatory capital requirements.
Visa partnered with Tala to enable stablecoin access for underbanked consumers in emerging markets. The European Investment Bank issued a €100 million two-year bond on the ethereum blockchain. The Digital Dollar Project will launch five US CBDC projects to explore a possible currency for the US central bank.
Mastercard cardholders can now send WhatsApp payments in Brazil. Jack Henry and Finicity are partnering to give community banks open banking APIs. The UAE's central bank tapped Swift for cross-border payments.
HSBC's caller voice ID feature blocked £249 million of attempted fraud. Standard Chartered plans to cut its global branch network in half.
Mastercard added six fintech startups to its Start Path program, which provides a six month incubator for fintechs.
Santander Bank in Spain is in hot water over banker salaries. Goldman predicts quantum computing is five years away from use in markets.
---
💻 Fintech
🚀 Product Launches
Telegram added merchant payment tools in the chat service.
Riskified launched Deco, a solution to help merchants recover transactions lost to payment authorization failures.
Pennyworth, a UK neobank, launched its iOS app.
Revolut launched a beta to let users withdraw bitcoin.
📰 Other News
Core banking software provider Thought Machine integrated Wise into its product offering.
Funderbeam, which allows people to invest in private tech companies, teamed up with Startup Wise Guys to enable liquidity for the latter's portfolio.
Payoneer and Ebay partnered on international vendor payouts. EML Payments and Frollo partnered on an open banking and personal financial management tool. Curve partnered with Cardlytics on rewards. Railsbank and Plaid partnered on embedded finance.
Coinbase will let its US customers buy crypto with PayPal.
Chinese e-commerce giant JD.com is using China's central bank digital currency to pay some of its employees.
Google Pay is stepping up its embedded finance and banking tools.
Nigerian payments provider Paystack is expanding into South Africa. Fintechs in Latin America are growing quickly, but still face challenges with regulation and accessing post-seed stage capital, and fintechs in emerging markets are dominated by payments, lending, and neobanks.
Banco Santander and the Oxentia Foundation gave awards out to six startups focused on sustainability. The Central Bank of Bahrain launched a nationwide fintech challenge.
Neobank Grasshopper is hiring the former Radius Bank CEO as president and CEO. Klarna plans to double its headcount to 400.
Banking Circle is processing 6% of European B2C e-commerce payments, 12 months after launching. Mission Lane passed 1 million customers. SaverLife announced 500,000 members on its gamified savings platform. Ziglu doubled customers. The Financial Data Exchange reached 186 member organizations.
New fintech VC Launchpad Capital will use part of its $35 million fund to invest in Lithuanian startups targeting the US.
Finverse is Plaid for Asia. Credit card company Petal announced its subsidiary, Prism Data.
---
📜 Policy
In collaboration with Ben White.
---
Sponsored Content
Laika is a SaaS solution that combines elegant software, automation, and expertise for growing businesses. Laika supercharges compliance by helping startups build their compliance posture, seamlessly move through the audit process, and scale their infosec programs as they grow and move up-market. Check them out.