This Week in Fintech (5/28)

Hello Fintech Friends,
Happy Memorial Day to our US readers! I hope everyone gets some real downtime this weekend.
Please enjoy another week of fintech and banking news below.
---
💬 Quote of the Week
"Stripe, if nothing else, is a long-term bet on the internet and globalization: commerce moving to the internet. Those are multi-decade trends inherently. It's a bet on technology and startups. You can pick some of the long-term trends, and say "this is where things are going," and you can then skate where the puck is headed on that front."
Michael Siliski, Stripe (Source)
---
📖 Read of the Week
In Building Parallel Financial Systems, The Diff author Byrne Hobart takes an entertaining tour through the establishment of different payment schemes designed for the modern systems, from the Soviet use of the Eurodollar to avoid asset freezes and trade with the rest of the world to FTX's development of an open crypto derivatives market for retail traders. It's worth a read on the development and promise of the alternate financial universe being built in crypto.
📊 Stat of the Week
One million: that's the number of users who signed up for Ethio Telecom's mobile money service, Telebirr, upon its announcement. (Source)
---
Sponsored Content
Faster bank transfers can give your business a competitive advantage. Real-Time Payments (RTP) is a payment option that can send money between bank accounts in seconds using the RTP® Network. Integrate Dwolla's payment technology to access 24/7/365 payments with real-time notifications–offering businesses and individuals a near immediate payment experience, without the cost of the card networks. Become a real-time payment company today.
---
🏦 Financial Services & Banking
🚀 Product Launches
Visa launched a marketplace to connect banks to vetted fintech providers.
Commerzbank released a blockchain for business supply chains.
📰 Other News
Wells Fargo is the latest bank to roll out a crypto strategy for high net-worth clients. NatWest will let customers set transfer limits. Goldman Sachs will open up a wealth management practice in China.
DBS, Singapore Exchange, and Standard Chartered are partnering to build a carbon exchange. Multiple banks partnered to help businesses better understand their contributions to species extinction and environmental harm. Goldman joined Microsoft's Green Software Foundation.
HSBC will exit most US retail locations in the bank's pivot to China.
Digital payments provider ACI Worldwide partnered with J.P. Morgan to enable in-store payment acceptance to European merchants.
Commonwealth Bank of Australia launched a program to help startups with regulatory, risk and compliance challenges and added open banking tools to its dashboard.
Bundles of risky loans are back.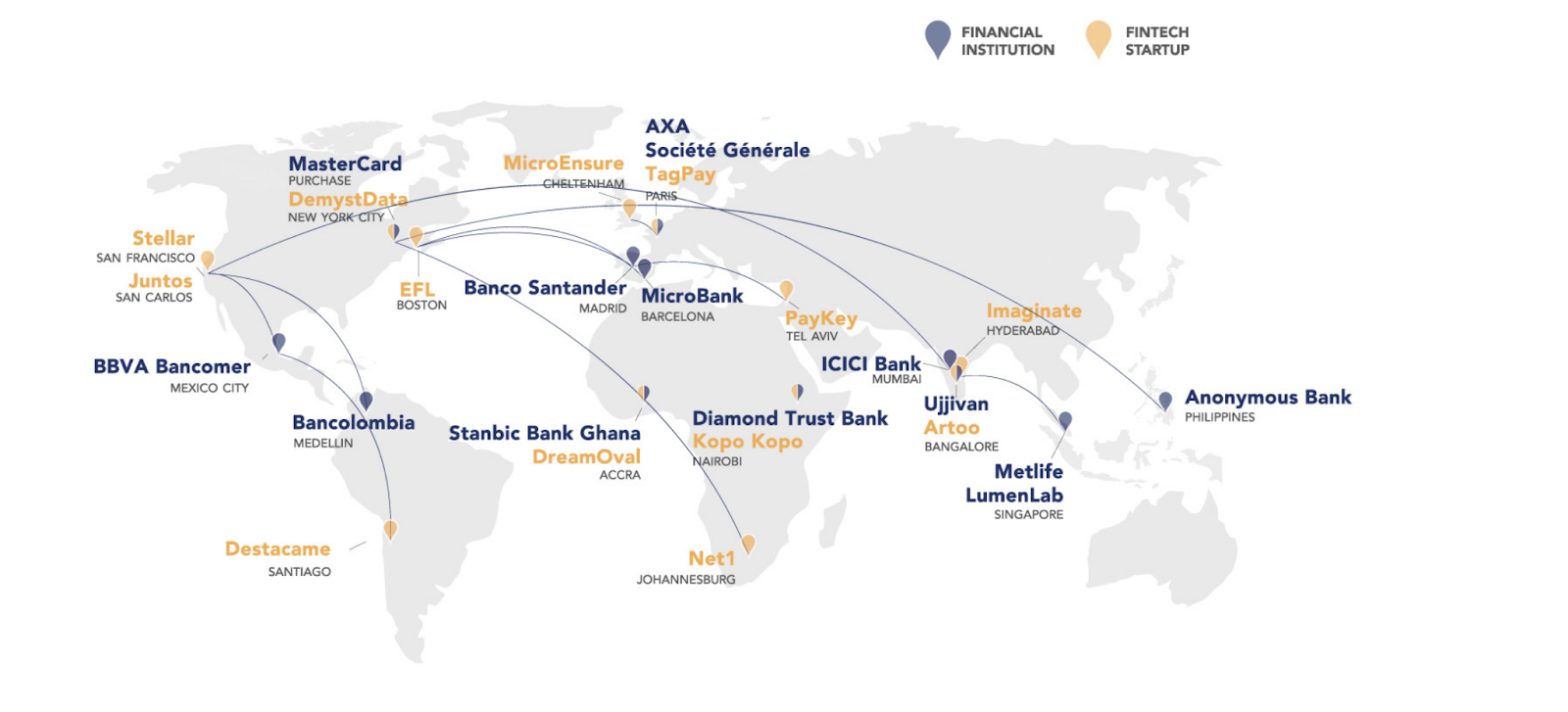 Source: Co-opetition : top partnerships that are changing the game in fintech
---
💻 Fintech
🚀 Product Launches
Afterpay is debuting 'See Now, Buy Now' at New York Fashion Week.
Revolut launched multi-currency forward contracts for business customers and business account invoices.
Apex Clearing launched a service to provide investors with immediate cash access following stock sales.
Google Cloud debuted a data-sharing service for capital markets.
NorthOne is launching a bank for small businesses, in partnership with The Bancorp Bank and Galileo. Cheese, a neobank for immigrants, added rewards for Asian-owned businesses. Swiss neobank Neon opened green bank accounts.
Givinga launched a philanthropic payments solution.
Public is launching in-app live video chat and programming for its investment app.
TripActions added corporate travel savings tools. Global payment marketplace Imburse launched a consumer savings tool for banks and insurance companies.
📰 Other News
Square, a year after acquiring its banking license, is reportedly set to unveil business checking accounts for its merchants - putting it in competition with similar services like Shoify's Balance product. An increasing number of companies that interface with small businesses are realizing the opportunity to own the full banking stack, in a crowded space with competitors like Mercury, Brex, and Ramp.
Vodacom is working on a financial superapp for Africa, in partnership with Alibaba. Meanwhile, Indian regulators have required that Paytm, PhonePe, Google Pay and other Indian mobile wallets become interoperable beginning April 2022.
Google Shopping added Shop Pay as a form of payment. Repay partnered with Paysafe to enable cash-to-online payments at Paysafe retail locations.
Payroll API Atomic and neobank for immigrants Welcome started a partnership for Hispanic customers. Spanish investing app HeyTrade partnered with TrueLayer for open banking integration; UK investing app Wealthify added open banking from Tink.
Dutch payments giant Adyen applied to open a branch in California. Klarna is coming to Madrid.
Jupiter, an Indian neobank, opened its waitlist. Hydr, a UK invoice financing startup, went live. Atheena is giving investment guidance to everyone.
Tandem CEO Ricky Knox is stepping down.
---
📜 Policy
In collaboration with Ben White.
---
Sponsored Content
Last day to get a Fintech Meetup ticket! This is your last chance to join 2,000+ participants from 1,000+ organizations who've already signed up! Join 500+ from startups, 400+ from established fintechs & tech cos., 400+ from banks & credit unions, 100+ from investors and more. Discounted rates available for startups. Ticket sales end Friday, don't miss out! Apply now.