This Week in Fintech (5/21)

Hello Fintech Friends,
We just released Signals 1.2, breaking down fintech M&A and IPOs from Q1 of this year.
Thank you to everyone who came to our fintech happy hour this week! Our next one will be in mid-June - sign up here for details.
Thank you once more to Rho and Shearman & Sterling for sponsoring the event.
And thanks to our friends at Company Ventures for hosting us on their amazing terrace. (Early-stage companies should consider applying to their residency program, Grand Central Tech. You get to work out of the completely renovated building rent free for a year, there's no equity fee, and some great programming.)

Please enjoy another week of fintech and banking news below.
---
💬 Quote of the Week
"Wherever we can save, I try, but sometimes it's embarrassing. It might be to him. I never know how much my heating bill is — I'm always behind. I try to dry my stuff at night, to keep the bill cheaper, and I hang up clothes."
---
📖 Read of the Week
In his newest blog on ApplePay and Mobeewave, Tom Noyes dives into the changes potentially coming to mobile phones: from just an app-based peer-to-peer payment provider to a light hardware ecosystem for accepting all purchases and payments.
📊 Stat of the Week
Areas that are more than a quarter Black and Latino have 7.6 payday stores for every 100,000 people, or about 50% more than elsewhere. (From Charging 589% Interest in the Pandemic Is a Booming Business) This is why VCs are increasingly supporting alternatives to payday loans.
---
Sponsored Content
The Fintech space is rapidly changing and it's important to build with a vision of the future and on best-in-class infrastructure. Kunai has been uniting digital products with Fintech infrastructure for the top banks, Fortune 500 companies, and unicorn start-ups. Get in touch to learn how we can deliver digital experiences your customers will love.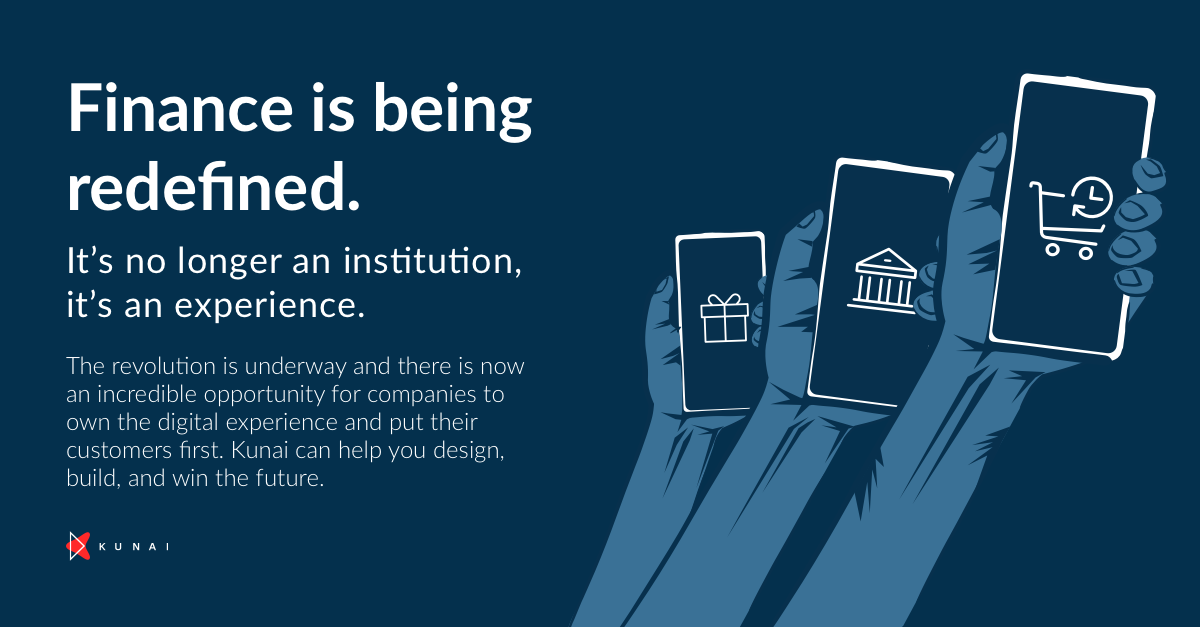 ---
🏦 Financial Services & Banking
🚀 Product Launches
American Express launched its own buy-now-pay-later option for flights.
ABN Amro launched an invoice financing product.
HSBC launched a multi-currency digital wallet and cross-border remittances tool.
Italian banking software provider SIA launched an application connection service to cloud networks for banks.
Siam Commercial Bank launched trade finance solutions for Vietnam and Myanmar.
📰 Other News
Bank of America announced plans to pay the lowest minimum wage of all its employees to $25 by the end of 2025 -- a long delay, but still a commendable and notable step in the right direction. The growing wage gap is one the most pernicious problems in the US today, with a federal minimum wage of $7.25 an hour. Elsewhere, Bank of America joined Paxos' blockchain network for stock settlement.
Fidelity will open up stock trading to teenagers with no-fee accounts. Wells Fargo debuted a digital-first plan for broadening financial inclusion.
JP Morgan is partnering with the Central Bank of Bahrain to enable a central bank digital currency via its Onyx platform. Spain's CaixaBank is partnering with the European Innovation Council to work with more startups.
The Tokyo Stock Exchange is looking into longer trading hours and BME, the Spanish stock exchange, is testing a blockchain for small business financing.
Credit Suisse plans to hire 1,000 IT employees in India. Meanwhile, US banks could cut 200,000 jobs over the next decade.
American Express was fined £90,000 for email practices.
Fintech musical chairs: Goldman tapped Uber's Peeyush Nahar to replace Omer Ismail, who left for Walmart's new fintech unit.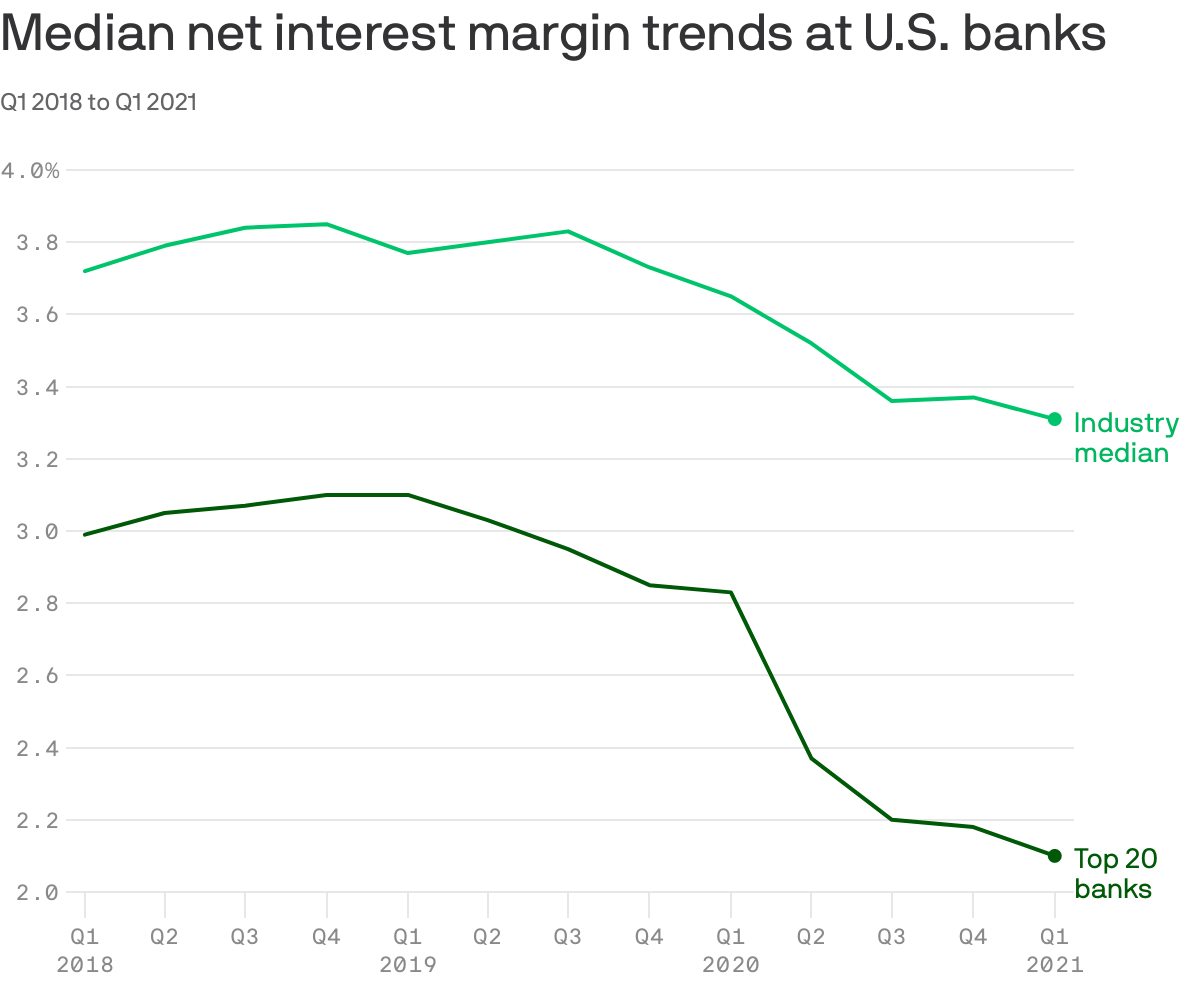 ---
💻 Fintech
🚀 Product Launches
Business banking platform Rho launched its own corporate card.
Fair, a neobank built for and by immigrants, is launching to the public.
European neobank Bunq launched True Name cards for transgender customers. Neobank Saxo Bank launched crypto trading.
Xiggit unveiled an employer financial benefits platform for SMBs. Home buying app Lower launched an app, deposit account, and a rewards match.
Airwallex launched online card payments in Hong Kond.
Ziglu, a UK money management app, added more DeFi tokens to its offering.
📰 Other News
Neobanks are blending the worlds of fintech and crypto. Current and defi network Acala partnered to enable decentralized financial products within Current, with the bank acting as a validator on Polkadot. MYbank, China's state-owned neobank, is partnering with Ant Group's Alipay as the first third-party app to expand its digital yuan.
Robinhood is giving its customers direct IPO access.
Temenos added Wise's money transfer services as part of its core banking package.
C2FO and Goldman's Marcus announced a small business financing partnership. Fintechs Finerio and Guiabolso signed a partnership to expand open banking across Latin America. Payments infrastructure provider Flutterwave partnered with Basketball Africa League. Stax and PayCertify formed an e-commerce partnership.
UAB Finolita Unio, a Lithuanian fintech, is under investigation for reportedly enabling more than €100 million in theft from Wirecard. Shares in Australian fintech EML Payments were halted following a concerned note from the Central Bank of Ireland.
The LHoFT Foundation is highlighting 14 fintech startups working on financial inclusion in Africa. UK BNPL Zilch is hiring 100 people.
Neobank Nirvana moved to Miami. Adyen expanded to Japan. Klarna outgrew New York. Azimo is in Canada.
Batch is one-tap checkout for the physical world. Bongalow gives home loans in Africa. Jeff is a Credit Karma for southeast Asia.
Cathie Wood's ARK is holding ethereum.
---
📜 Policy
---
Sponsored Content
900+ organizations and 1,850+ participants have already signed up for Fintech Meetup -- don't be left out! We've got everyone you need to meet: 300+ startups, 200+ banks & credit unions, 100+ investors, 100+ retailers & merchants, established fintechs, tech. cos & more! Only 150 tickets left, don't miss out! Get your ticket now!