This Week in Fintech (5/20)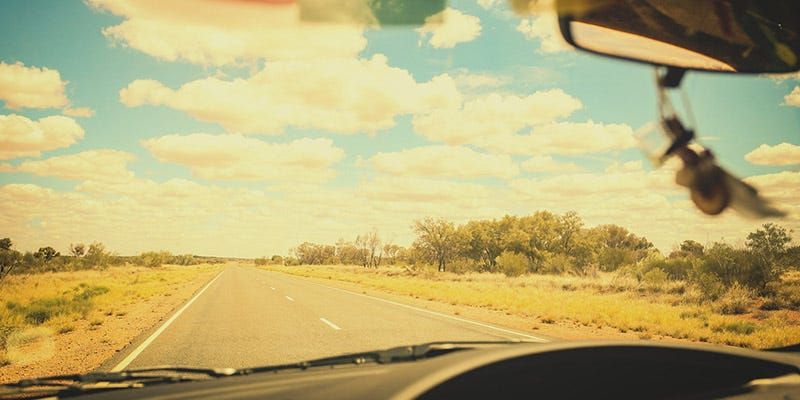 Hello Fintech Friends,
Conferences are back with a vengeance, and flight ticket prices are sky-high.
Will we see you in Austin for Consensus 2022, in Amsterdam for Money2020, or next week in New York City for Lendit?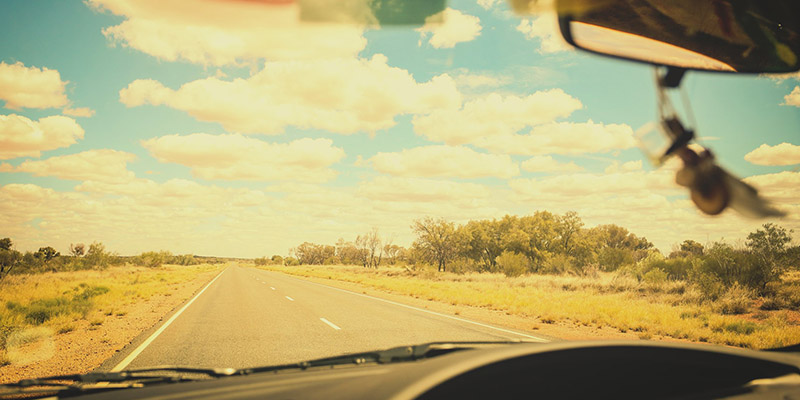 Please enjoy another week of fintech and banking news below.
---
💬 Quote of the Week

"Pressure on existing issuers. While Apple takes 15bps on cards in Apple Pay, there is no material issuance cost on Google. New "mobile first" issuers will be able to leverage stored identities to instantly open new accounts and create a better mobile experience within their app. As a side note, these stored IDs may present some threat to FinTech's specializing in account opening/ID.. But could also present an opportunity to quickly integrate into these new APIs."
---
📖 Read of the Week
As rising inflation and quickly depleting pandemic savings impact American consumers, Bloomberg this week wrote an interesting overview of why many Americans are switching their primary banking institutions: "consumers are increasingly switching banks as they hunt for better interest rates to boost their savings. Roughly 27% of retail banking consumers shifted some of their money from their primary bank to another institution in April, citing various reasons for seeking other options."
📊 Stat of the Week
4.4 billion global users are expected to adopt mobile digital wallets by 2024. (Source)
---
Sponsored Content
On May 25-26, LendIt Fintech USA returns to the Javits Center for 2 days of world-class content and long awaited face-to-face networking. CxOs from Upstart, Goldman Sachs, Figure, Nubank and Fundbox are already confirmed to speak - join them to explore the complexities of today's financial services industry through insightful sessions focused on the most important trends in banking and lending. Save 15% on your pass with the code MEDIA15_TWIF - see you there!

Want to sponsor a newsletter? See our sponsorship information here.
---

If you're looking to hire from a group of 10,000+ smart, motivated fintech professionals, come pick up a Collective Pass and post a job here.
If you're looking for your next adventure at one of the best fintech companies, check out the open roles here and sign up to be matched with Fintech companies here!
---
🏦 Financial Services & Banking
🚀 Product Launches
Visa launched a seamless buy-now-pay-later as a service integration for banks and fintechs.
CommBank launched a money app for kids.
Mastercard released a biometric checkout tool.
📰 Other News
In the wake of the Terra / Luna stablecoin meltdown, US regulators are getting ready to speed up crypto rulemaking. Meanwhile, to combat the cash crisis in the UK, the Financial Conduct Authority was granted new power to ensure cash access across the country.
BNP Paribas extended a credit line to Ant Group tied to carbon & climate goals.
Mastercard and Swedish fintech Dreams partnered to build sustainable banking products.
Chase is offering £400 for its UK digital bank users to refer their friends.
Nomura is launching its own crypto asset management subsidiary.
NatWest is contemplating the launch of an online small business lender.
The Irish Central Bank is laying down new consumer protection laws for buy-now-pay-later loans.
Deutsche Bank will require all its suppliers to provide sustainability ratings.
Westpac is building a new transaction platform for institutional clients.
Lloyd's cut 28 additional bank branches, bringing the total to 88.
NatWest's regional bank brands were fined for overcharging interchange fees.
---
💻 Fintech
🚀 Product Launches
Plaid launched a variety of products meant to facilitate more of the account funding process: account funding and transfers, identity verification, fraud reduction, and more.
Greenlight launched a 3% cashback card for parents to save for their kids' educations.
Mobile POS is slowly taking over - PayPal's Zettle now lets users in the UK, Netherlands, and Sweden accept payments with no hardware on their phones.
Routable launched real-time instant payments.
Belvo launched its open banking / open finance solution for Brazil.
BitMEX launched its own crypto spot exchange.
Stripe launched a pipeline tool for data synchronization.
Krepling launched a one-click e-commerce wallet.
Crypto ETF provider 21Shares entered the US market with the launch of two crypto index funds.
Yieldstreet added a crypto wallet.
📰 Other News
Embedded clearing and trading infrastructure API provider Embed * partnered with FTX US to launch stock trading.
David Marcus of Meta / Diem / Libra fame unveiled Lightspark, a new lightning network bitcoin payments startup.
Square is rolling out buy-now-pay-later loans at the point of sale through its Afterpay acquisition. (Meanwhile, Adyen expanded its global partnership with Afterpay.)
Crypto exchange FTX applied for a New York trust charter. Identity verification provider ID-Pal opened up in the UK.
Jack Henry leveraged credit API provider Array's credit management services to promote consumer financial health.
Finastra partnered with Mindtree to bring Finastra's Fusion Payments To Go payments technology to banks in the Nordics, the UK and Ireland.
WeFunder and Stonks are partnering on a community showcase on May 26th.
Card benefits provider Cardlytics partnered with crypto platform Blockfi to offer expanded crypto-back card rewards.
WhatsApp rolled out p2p payments in India and Brazil. Robinhood will launch its non-custodial crypto wallet this year.
Brex is taking its Empower product global.
Kenya's Cellulant partnered with Tanzania's NALA on overseas payments.
Teller Finance is adding defi travel insurance.
iCapital secured three patents for data security in alternative investing. Compound Treasury received a credit rating.
Better went from a profitable 2020 to losing $300 million in 2021.
UK BNPL Zilch is prepping to launch in the US. Meanwhile, InDebted, a digital debt collector, launched in the UK.
Nubank added bitcoin and ethereum trading (and beat analyst expectations) and Sam Bankman-Fried of FTX took a personal 7% stake in trading startup Robinhood… (which recently introduced 1% interest on cash held in accounts).
Affirm CEO Max Levchin said turbulent markets have had no effect on buy-now-pay-later.
Christopher Walken and a squirrel are the new face of Acorns.
"100% Impermanent Loss Protection," what could go wrong?
---
Sponsored Content
Post: 2022 is set to be a pivotal year in the adoption and regulation of cryptocurrencies. So as regulators, policymakers and the media pay more attention to the financial crime risks associated with crypto, what can compliance teams do to ensure their AML programs are best-in-class? Our new guide addresses this question. Download your free copy today.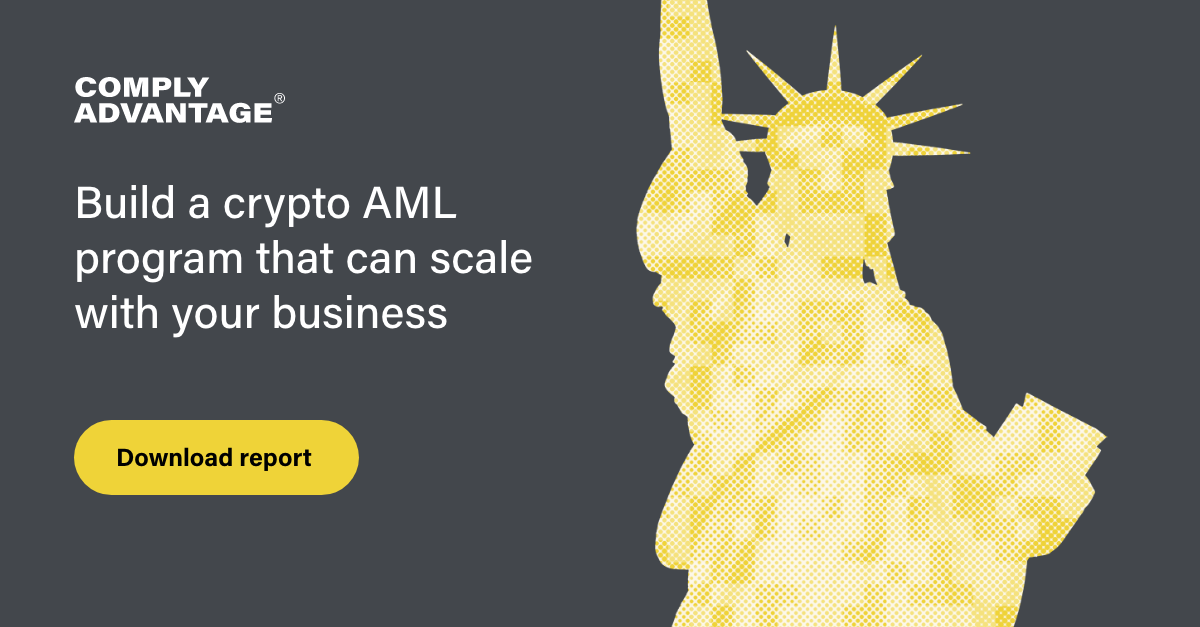 Want to sponsor a newsletter? See our sponsorship information here.
---
Come meet us in-person at www.fintechhappyhour.com, and join our angel investing syndicate.