This Week in Fintech (5/15)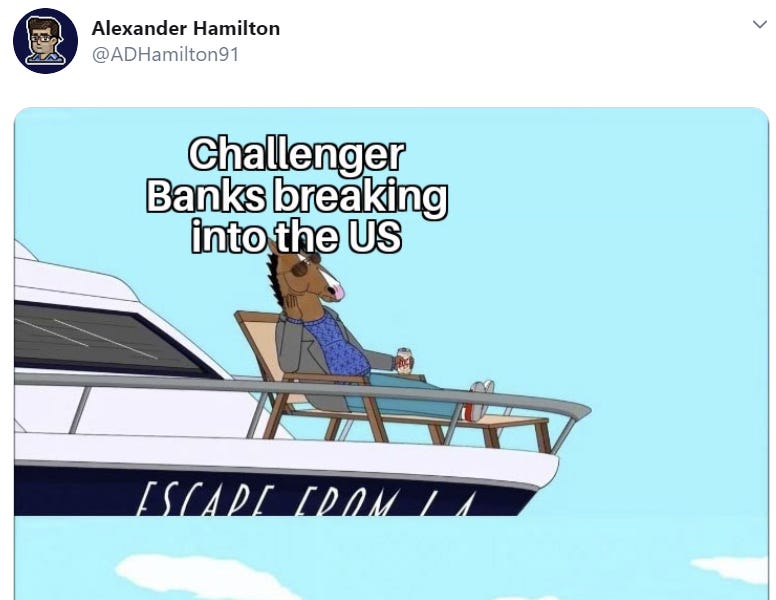 Hello Fintech Friends,
Something I've seen hotly debated is which of the recently launched fintech debit cards has the best design. The jury is still out, so I added a cursory poll to this week's newsletter to settle the matter.
I would be remiss not to mention we started sending out subscriber content this week as well: a quarterly deep-dive into fintech's Q1, looking at (1) fundraising, (2) M&A, (3) product launches, (4) product shutdowns, and (5) KPIs.
Please enjoy another week of fintech and banking news below.
Quote of the week
"We have to invest in technology and software so that these 'capillary banking systems' are more efficient and they have more access to capital so they can engage with these businesses that are underbanked."
Robert Smith. CEO, Vista Equity Partners (source)

---
Open role spotlight
As more fintech companies find themselves in the difficult position of making tradeoffs between burn rate / runway and talent, we may unfortunately see great employees searching for their next role. If your company is hiring, I would like to highlight a fantastic group of former colleagues here, pursuing the next opportunity.
Separately, Marqeta announced this week it expects to grow headcount by 20% this year.
Please keep forwarding any open roles or great employees -- the fintech community is at its best when people help each other out.
Read of the week
In The financial world's nervous system is being rewired, The Economist provides a great summary of the geopolitical drivers behind the restructuring of international money transfer rails. From CIPS, China's SWIFT competitor to process payment messages in yuan, to Instex, a British, French, and German payments system for trading with Iran, to crypto ledgers like Ripple, the world is fracturing into competing payments rails.
---
Banking and Credit Cards
JPMorgan has taken the significant step of offering bank accounts to cryptocurrency exchanges, beginning with Gemini and Coinbase, who will be able to use the bank's deposit, transfer, and clearing services.
Mastercard has pledged to bring 1 billion people, 50 million micro and small businesses, and 25 million women entrepreneurs into the digital economy by 2025. The company will work on government disbursements, wage digitization, and mobile payments.
Tencent is launching a co-branded card with Visa and China Guangfa Bank, which users can apply for via WeChat and use to pay for overseas purchases, and rolling out a credit scoring system. UBS will apply for a digital banking license in China to serve high net worth customers. HSBC's Hong Kong bank has opened its PayMe digital wallet to teenagers aged 16 and above, with a Children Savings Account for customers from age 11.
Berkshire Hathaway sold half a million shares in US Bancorp, and now owns less than 10% of the bank.
The Federal Reserve opened a FedNow Community group looking for volunteers to support its expected 2023 FedNow instant payments system, a rival to The Clearing House's RTP (which anticipates close to 90% adoption by year-end). Meanwhile, India's instant payment system - the Unified Payments Interface - has provided an astounding boost to financial innovation and financial inclusion in the country, even as some banks fail.
The City of Hudson, New York, launched a universal basic income initiative to provide residents with $500 per month for five years. 👏
The Central Bank of Brazil expects that open banking will be in full implementation in the country's financial institutions by the end of 2021. 75 credit unions in Canada will partner with IBM, meanwhile, to overhaul digital payments. Singapore announced a S$6 million FinTech Solidarity Grant.
Lombard Odier Investment Managers will provide clients with a fintech stock-picking strategy.
Source: Alexander Hamilton
---
Fintech
Product Launches
Jiko launched a retail bank backed by Treasury Bills, which consumers can buy directly.
Oxygen announced the public launch of its bank for freelancers and small businesses.
TrueLayer launched a no-fee charity donation app in the UK that uses payments rails to enable direct account-to-account transfers.
Artis Connect launched a white-labeled lending solution to connect financial institutions and small businesses.
Other News
The return of volatility to the stock market has turbo-charged investment app activity, with some apps reporting a 300% jump. But low-friction investing and trading apps have caught many new investors flat-footed aas they lose money to professional traders.
Details have emerged about CartaX, the private equity secondary sale market that Carta is planning to rival Nasdaq's SecondMarket platform and make startup equity mainstream.
UK fintechs Starling Bank and Funding Circle are teaming up to provide £300 million in small business loans as part of the government's coronavirus lending program (CBILS).
Green Dot will be delivering stimulus payments to unbanked consumers via Walmart cards.
As the economic downturn has a pronounced impact on fintechs, M&A activity and consolidation in the sector may accelerate. Forbes digs into 12 possible acquisition targets: Commonbond, Kabbage, OnDeck, Prosper, Upstart, Current, Moneylion, Betterment, Personal Capital, Wealthfront, Transferwise, and Next. Many consumer fintechs are poised to weather the downturn well, however - with fundraises in the 10s or 100s of millions over the past year.
Apple Pay has driven an increase in mobile money usage in Australia, from 7% a year ago to 10% today.
Women's World Banking launched a challenge for contributors to identify fintech innovations providing unbanked and underserved women with access to financial services.
The Chainsmokers (yes, the band) is launching a $50 million venture capital fund, beginning with an investment in mortgage lender Loansnap.
Swedish neobank Rocker has chosen Finnish card printer Enfuce to issue cards and process payments.
Furloughs continue to roll through the fintech workforce, with the latest staff cuts at N26's US operation and Swiss open banking app Numbrs.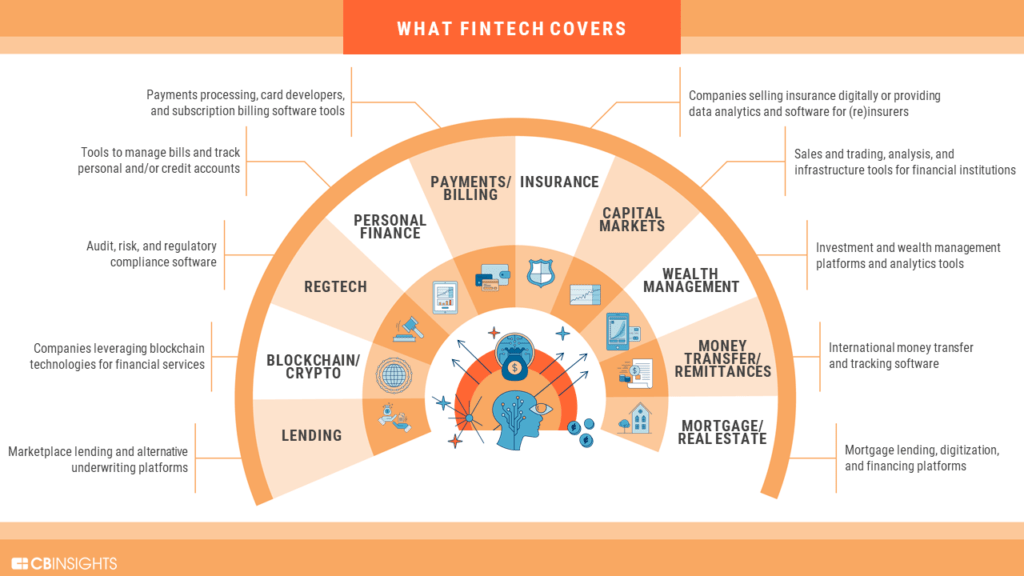 Source: CB Insights

---
Financings
Exits and M&A
---
Deeper Reads
Banks as Payment Processors. Monetary Policy 101
A Trip into the Nigerian Payments Ecosystem
The State Of Fintech Q1'20 Report
Fintech Fundraising and M&A During a Pandemic
PayPal, Western Union and FIS launched accelerators to fuel the future of fintech — but not in NYC or SF
QED: This isn't your typical recession
Venture Capital Has A Lot To Learn From Fintech
Lessons from Starting (and Ending) a Startup
The pandemic's impact on digital payments and cash, in five charts
The Small-Business Die-Off Is Here
Consumers Seeking Debt Relief Amid Coronavirus Face Jammed Phone Lines, Overwhelmed Lenders
Fintech in the Eye of the Storm
YieldStreet Investors Are Learning the Meaning of High Risk
Emerging Insights on Freelancer Finances During COVID19
As Recession Looms, Brex Stockpiles Cash, Cuts Credit
In a commentary on the cashless economy, monkey goes bananas at Delhi ATM
Golden Retriever Finds Joy In Sliding Down The Hill And People Love Watching Him