This Week in Fintech (5/14)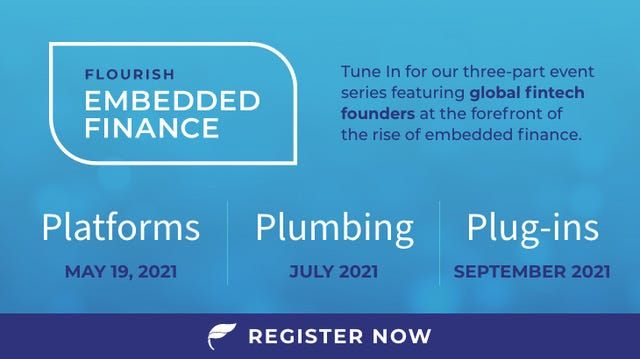 Hello Fintech Friends,
Is this a meetup or a seed round? Sign-ups are oversubscribed for our first monthly happy hour next Wednesday. If you can't make it this time but would like to join in the future, sign up here!
Thank you again to Company for hosting, and to Rho and Shearman & Sterling for sponsoring.
Please enjoy another week of fintech and banking news below.
---
💬 Quote of the Week
"They are in the old world of Geneva private bankers, and the new world of globalized finance, where they want to be present internationally, they want to grow, they want to present themselves as modern, but not too much. Two worlds that are on a collision course."
Inside Pictet, the Secretive Swiss Bank for the World's Richest People (Source)
---
📖 Read of the Week
In A future with fewer banks, The Economist evaluates what the world will look like if tech companies, public entities, and protocols begin to replace banks as the providers of financial services. Benefits: unlocking traditionally gated financial services for anyone to use. Drawbacks: concentrating power into fewer institutions and exacerbating risk. As Bill Gates quipped in 1997, "Banking is necessary, but banks are not."
📊 Stat of the Week
Lenders originated a record $3.83 trillion in home loans in 2020. (Source)
---
Sponsored Content
As the world moves increasingly online, embedded finance is playing a powerful role in helping consumers and small businesses achieve their goals. It offers cost-effective and more transparent access to financial services by incorporating the offerings into platforms already in use and trusted. Flourish Ventures' three-part event series on embedded finance brings together fintech founders from around the world to explore the platforms, plumbing, and plugins powering this important technology trend. Learn more and register.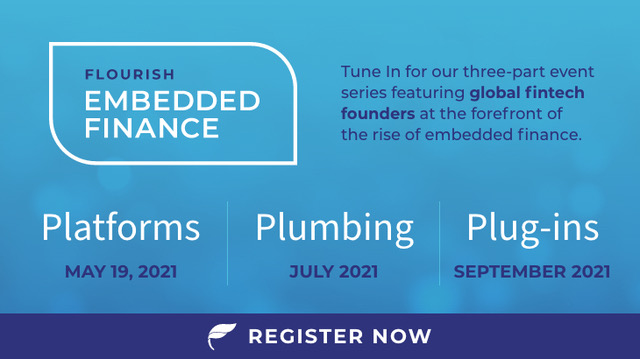 ---
🏦 Financial Services & Banking
🚀 Product Launches
Pacific Western Bank is launching a virtual commercial card, in partnership with Extend and Mastercard.
Italy is launching a blockchain for the development and management of sureties and debt guarantees.
📰 Other News
Hodl onto your seats, Goldman Sachs is forming a cryptocurrency trading team.
JP Morgan, Wells Fargo, US Bank, and others in the US plan to issue credit cards to consumers using data like checking and savings account balances.
American Express partnered with Tink to build open banking tools, US Bank partnered with Plaid, and core provider Jack Henry joined the bank consortium open banking tool Akoya.
Barclays, Lloyds, NatWest, Santander, and HSBC are partnering to share branch locations in smaller UK towns. 30 European banks are partnering to create "a rival to take on PayPal, Mastercard, Visa and Apple."
Cassava Fintech International and Mastercard partnered to develop a digital vaccine and health certificate in Africa.
The BIS Innovation Hub and the Bank of Italy are running a sustainable finance hackathon. Italy's UniCredit will create a digital division as part of its overhaul.
Fifth Third Bancorp in the US opened low-cost deposit accounts to help customers avoid overdraft fees. (Too little too late?) Silicon Valley Bank and Modern Treasury, meanwhile, partnered on automated payment workflows.
Silvergate Bank partnered with Facebook's Diem to become the exclusive issuer of its stablecoin in the US (and Diem broke down its bank-first stablecoin plan). The Bank of Israel opened a public consultation on digital currencies and Swift wants in on the CBDC action.
Citigroup will hire more women. Commerzbank will cut 10,000 jobs. UK merchants will take cash.
---
💻 Fintech
🚀 Product Launches
Google Pay (disclosure: where I work) launched international remittances in partnership with Wise and Western Union.
Credit Karma launched Instant Karma, a tool that rewards users by randomly refunding purchases.
Branch launched free unlimited money transfers and 20% annual investment yields in Nigeria, and bought a Kenyan microfinance bank.
Bolt launched a single sign-on tool for checkout. Revolut launched an online discount-finder browser extension (similar to Honey). Adyen will let people offset carbon emissions at checkout.
Brex launched crypto rewards for business clients. UK crypto wallet Zumo launched a Visa virtual debit card.
Afterpay partnered with Marqeta to launch virtual cards in Australia and New Zealand and Clover and PayBright partnered to launch BNPL for Canadian businesses.
Software provider incuto launched MyCredit, a financial education tool for community bank clients. Public launched SPAC literacy data.
📰 Other News
The co-founder of Peloton launched an accounting and bookkeeping company, Avise.
Flutterwave and Worldpay partnered on online payments in South Africa and Nigeria. Lending Club and Alto partnered on IRAs.
UK AML platform SmartSearch expanded to the Netherlands. Remittances app Paysend expanded to Singapore.
PayPal posted blockbuster earnings, outlined its plan to become a financial superapp, and moved to Google Cloud.
Polish mobile payments app BLIK doubled quarterly transaction volume to 153 million transactions. Brazilian digital wallet 99 Pay grew to 1.3 million users.
BNPL provider Klarna is giving away $4.5 million in payment and media services to 100 small businesses.
Moneygram locations will let customers buy bitcoin via its partnership with Coinme. eBay is considering crypto payments and allowing NFTs to be sold on the platform.
Twitter's Tip Jar users have privacy concerns over addresses being shared. BBVA's shutdown of banking app Simple featured a series of errors that left customers unable to access accounts.
---
📜 Policy
In collaboration with Ben White.
---
Sponsored Content
750+ organizations and 1,500 industry professionals have already signed up to Fintech Meetup! They're joining to meet 200+ banks, financial services and credit unions, 100+ startups, 75+ fintech investors and more. Don't miss out on joining them--Only 250 tickets remaining and only 14 days left to join, so apply now!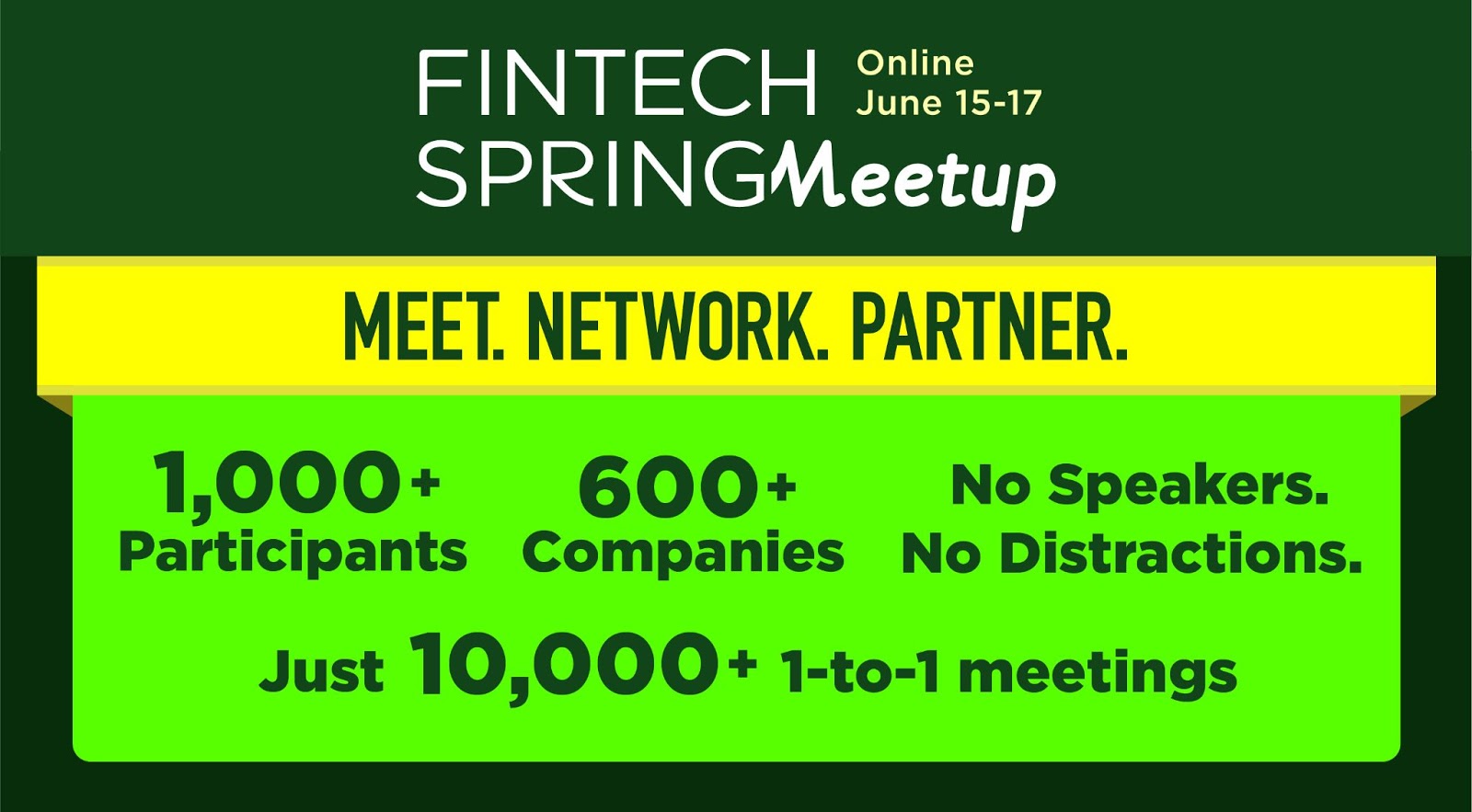 ---
PSA
Want to advertise your business or an open role you're hiring for in This Week in Fintech? Reach out to nik@thisweekinfintech.com.