This Week in Fintech (5/1)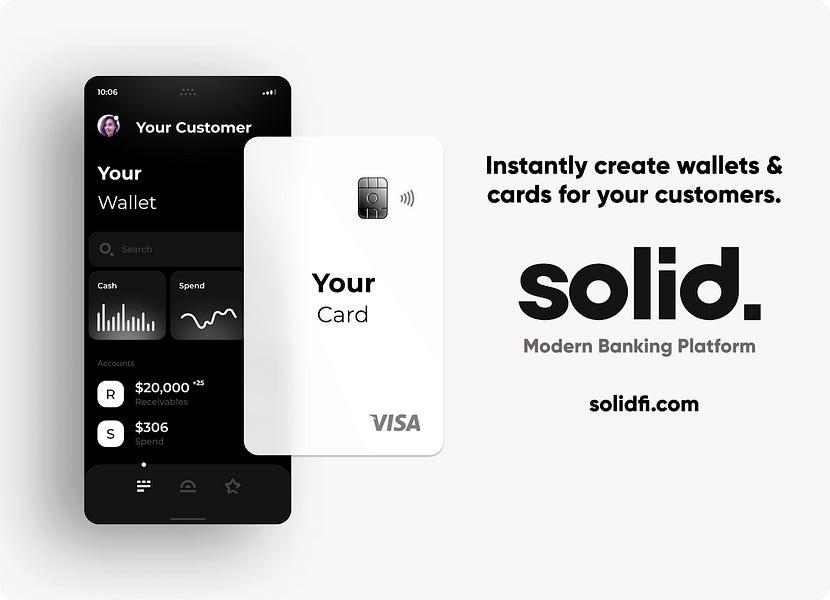 Hello Fintech Friends,
For New Yorkers, we're organizing an outdoor fintech happy hour on May 19th. Let us know if you'd like to join! Will share more details on Friday.
Please find another week of fintech financings and exits below.
---
Editor's Note: If you're an early-stage startup founder raising equity or debt, I may be able to help - reach out to nik@thisweekinfintech.com.
---
Sponsored Content
Meet Solid, a Modern Banking Platform that instantly creates wallets & cards for your customers. With built-in KYC, KYB, FDIC-insured bank accounts, cards, and all the money movement features you need, you can (finally!) build and launch your banking product and experience in weeks. Check out the Solid APIs, apps, and everything in between at solidfi.com/dev.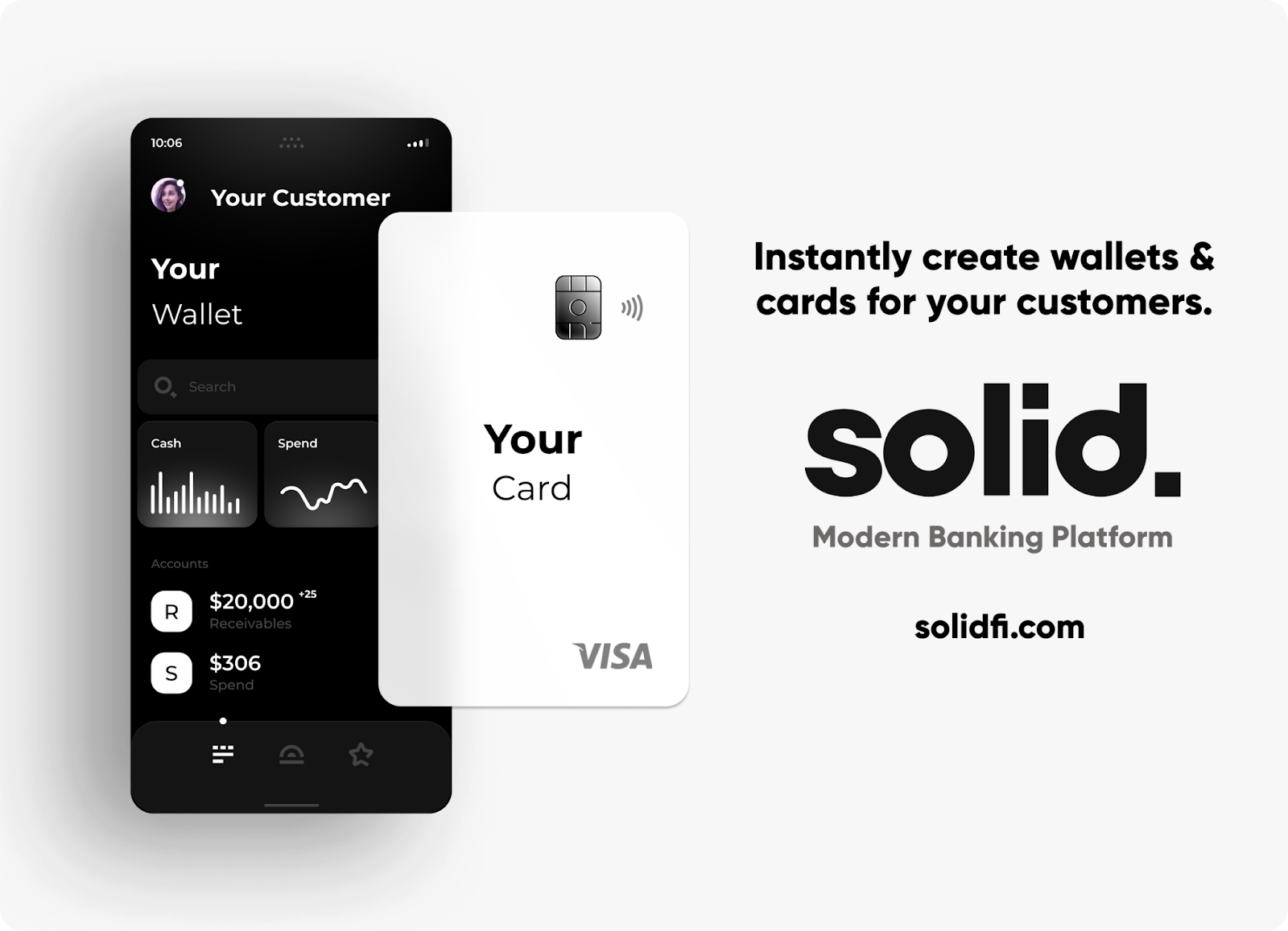 ---
💸 Venture Financing
💰 Venture Funds
☯️ Exits and M&A
💻 Fintech
🏦 Bank
---
Sponsored Content
Only 28 days left to register for Fintech Spring Meetup! Join 450+ organizations and 1,000+ people already signed up. Meet game-changing startups like Alloy, Instnt & Signal Intent, large banks like BofA, Citi & J.P. Morgan, 50+ community banks & credit unions, networks including Visa, Mastercard & Amex and investors including a16z, Bain Capital & Oak HC/FT. Apply Now.
---
📚 Deeper Reads
How to Build a Digital Wallet Product
Emerging Markets BNPL: An opportunity for growth and inclusion
World's largest neobank tracker
The Number of Fintech Consumer Complaints Filed to the CFPB Exploded in the Beginning of 2021
Robinhood Has a Customer Service Problem
Who's Who in Fintech: The Middle East and Africa 2021 Report
How Gig Wage raised $13 million
Regulation in the Era of Fintech
Challenger Banks and Tailored Banking Experiences
China's fintechs face an uphill battle with listings
A viral clip caught the moment a dog pulled a struggling puppy from a pool