This Week in Fintech (4/8)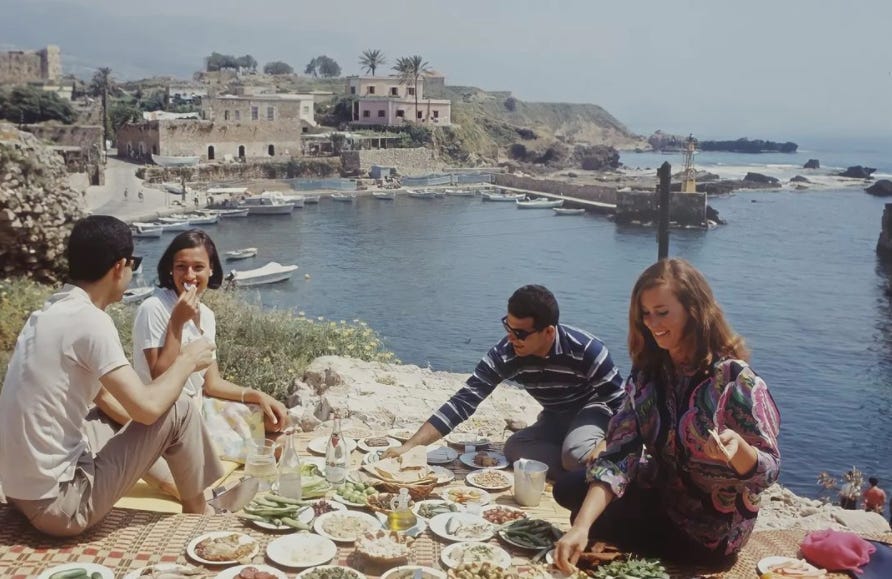 Hello Fintech Friends,
Do you want to write for This Week in Fintech?
We're looking for more smart fintech people with strong opinions for a number of writing roles:
TWIF Africa Editor-in-Chief (based in Africa)
TWIF China Editor-in-Chief (based in China)
TWIF Subscriber Content Writer
TWIF Editorial Assistant, Global Newsletter (this newsletter)
If you'd be interested, let me know! nik@thisweekinfintech.com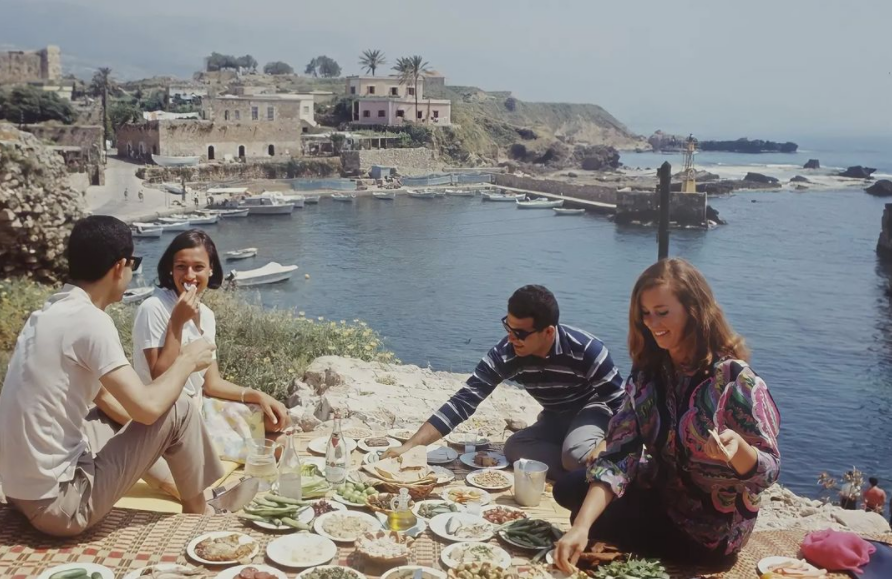 Please enjoy another week of fintech and banking news below.
---
💬 Quote of the Week
📖 Read of the Week
This week, trade policy expert Sam Lowe takes readers through an entertaining thought experiment on protectionism, work permits, and data blocks to ask, Does the Metaverse Need a Free Trade Agreement?
📊 Stat of the Week
Mobile money accounted for over $1 trillion in transactions in 2021. (Source)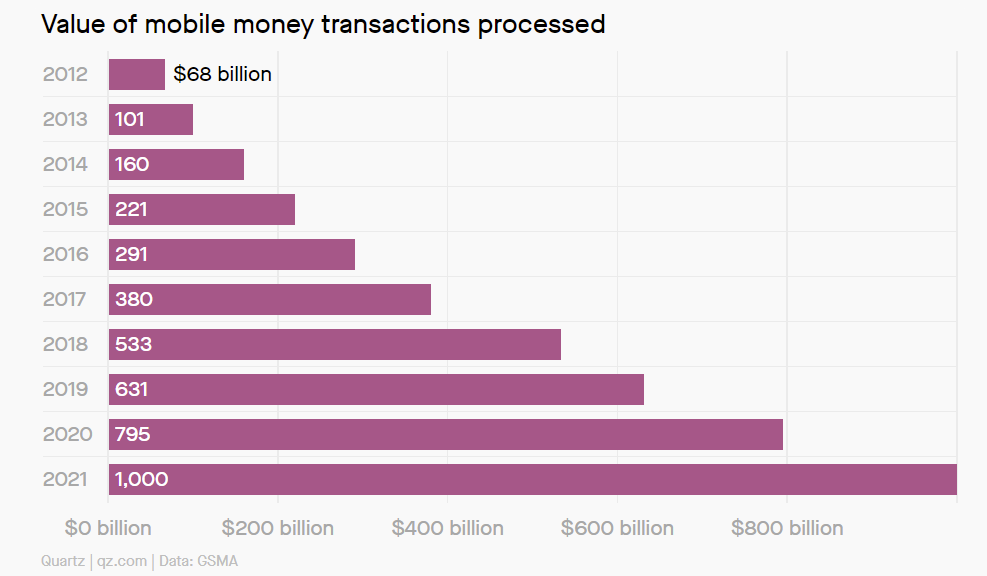 ---
Sponsored Content
On May 25-26, LendIt Fintech USA returns to the Javits Center for 2 days of world-class content and long awaited face-to-face networking. CxOs from Upstart, Goldman Sachs, Figure, Nubank and Fundbox are already confirmed to speak - join them to explore the complexities of today's financial services industry through insightful sessions focused on the most important trends in banking and lending. Save 15% on your pass with the code MEDIA15_TWIF - see you there!

Want to sponsor a newsletter? See our sponsorship information here.
---

If you're looking to hire from a group of 10,000+ smart, motivated fintech professionals, come pick up a Collective Pass and post a job here.
---
🏦 Financial Services & Banking
🚀 Product Launches
Visa (Visa?) launched a program to help digital artists grow their businesses through NFTs.
IBM launched a real-time ML tool for transaction processing.
📰 Other News
First they laugh at you… The US government this week introduced the Electronic Currency and Secure Hardware (ECASH) Act, which if enacted, would be the US' first step towards a central bank digital currency. The Bank of England and MIT are partnering on a CBDC project. And the EU is laying the groundwork for a stablecoin.
Bank of America, Capital One, Chase, PNC Bank, Truist, US Bank, and Wells Fargo are backing EWS' new identity system, which will let consumers KYC themselves with their bank logins. Meanwhile, they're split on whether to offer Zelle at the checkout.
BNY Mellon bank will now custody USDC reserves. Commodities exchange CME Group is looking into offering cardano and solana futures.
Visa inked a partnership with Collison to provide discount covid-19 testing to cardholders, with Air Canada to buy-now-pay-later flight tickets, and with itself to let you pay with your face in the Middle East.
Amazon renewed its Chase card deal after flirting with moving the program to American Express.
Greece's Piraeus Bank is working on a neobank.
The UK's Payment Systems Regulator is investigating card fees charged in the country, while the head of the Bank of England's fintech hub left to join crypto infrastructure company Fireblocks.
The SEC in the US last week proposed a new set of rules for SPACs, mandating additional investor protections and tighter controls on SPAC vehicles. SPACs have been notorious in the last year for showing inflated forward-looking projections to investors.
The CFPB published findings that US credit card companies charged $12 billion in late fees in 2020. The Danish Data Protection Agency launched a criminal case against Danske Bank.
The Centre for Finance, Innovation and Technology opened in the UK.
How do they even come up with these numbers… Citi says the "metaverse economy" will be worth $13 trillion by 2030.
---
💻 Fintech
🚀 Product Launches
Banking API provider Codebase launched a white-label buy-now-pay-later product.
Investing app Public launched Pulse, an investor relations tool.
OpenSea launched credit card payments for NFTs via MoonPay.
Climate fintech CarbonPay launched a corporate prepaid card.
Open banking platform Salt Edge launched a product to let banks verify third party providers' credentials.
Wefunder launched a community-funded round website to showcase startups that raised community rounds.
Payroll advance firm GoDo partnered with card issuing platform HighNote to launch a wage access card.
Incubator Nymbus Labs launched a series of new fintech concepts.
📰 Other News
One-click hosted checkout startup Fast shut down.
Metamask integrated with Apple Pay.
Klarna is getting into open banking, with a sub-brand that allows fintechs to build their own apps connected to 15,000 banks in 24 countries.
MakerDAO and Huntingdon Valley Bank are partnering on loan originations.
Apple is reportedly partnering with Strike on bitcoin lightning payments.
Payroll manager Papaya Global partnered with Mesh Payments on expense management.
Influencer fintech platform Willa launched an airline for influencers. France's Le Monde newspaper is on the Stripe train.
Now a PR duck-and-weave: Mercuryo and BitMEX partnered to enable simple crypto purchases in Mexico. BitMEX also laid off 75% of its workforce after a planned bank acquisition collapsed.
European investment firm flatexDEGIRO partnered with Whitebox to offer roboadvisor services.
Germany's Solarisbank started a women's network to close the fintech gender gap.
Paysend and Afrimoney are enabling transfers to Sierra Leone and the Gambia.
Neobank Current plans to get into the decentralized finance game. Digital lender MarketFinance, meanwhile, is getting into banking as a service. Socure has KYC, but for NFTs now too.
Robinhood extended trading hours by 4 hours a day and saw a 25% pop in its stock. Zopa hit profitability following its move from p2p lending into banking, and ahead of its move into buy-now-pay-later.