This Week in Fintech (4/30)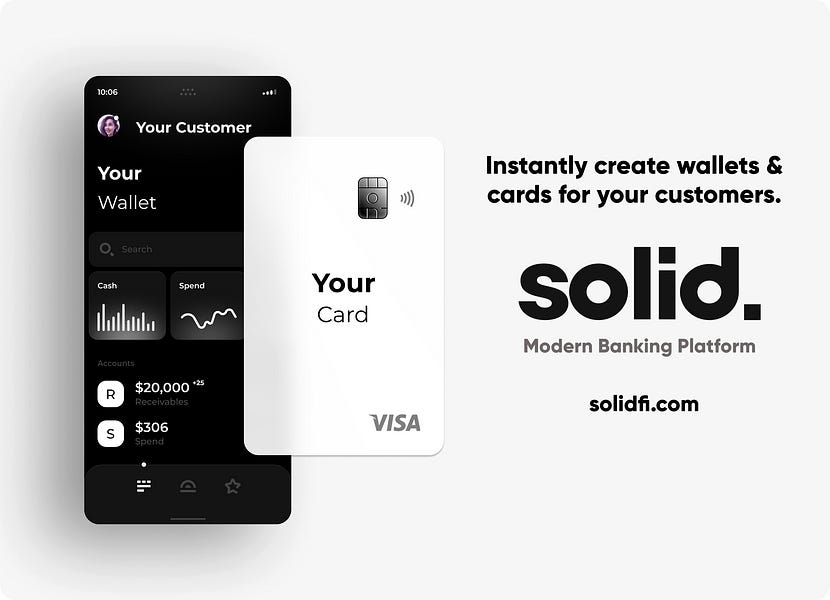 Hello Fintech Friends,
Which fintech company, in your mind, defined the last decade of fintech? And which will define the next one?
Please enjoy another week of fintech and banking news below.
---
💬 Quote of the Week
"50% of our members never had a bank account before. If you think about access in the future, it's going to be things like cryptocurrencies and access to high-yield savings."
---
📖 Read of the Week
An article on The Defiant this week, What DeFi Can Learn From Fintech Adoption, gets to the primary distinction between the rapidly growing world of decentralized finance and that of (relatively) more established fintech: user experience. Fintech has taken off as a category over the last decade, largely because it's made experiences like borrowing, banking, paying, and investing so simple.
DeFi has grown in Total Value Locked (TVL) over the last year, but jargon, unfamiliar tech, and difficult on/off-ramps still gate it from mainstream consumer adoption. I have no doubt that DeFi, which is rebuilding financial rails from the ground up, will one day replace financial services, but it has to first overcome its UI limitations to do so.
📊 Stat of the Week
Fintech mega-rounds - those over $100 million - rose from 5% of all financings in 2020 to 12% of all rounds in Q1 2021 (with 77 rounds). (Source)
---
Sponsored Content
Meet Solid, a Modern Banking Platform that instantly creates wallets & cards for your customers. With built-in KYC, KYB, FDIC-insured bank accounts, cards, and all the money movement features you need, you can (finally!) build and launch your banking product and experience in weeks. Check out the Solid APIs, apps, and everything in between at solidfi.com/dev.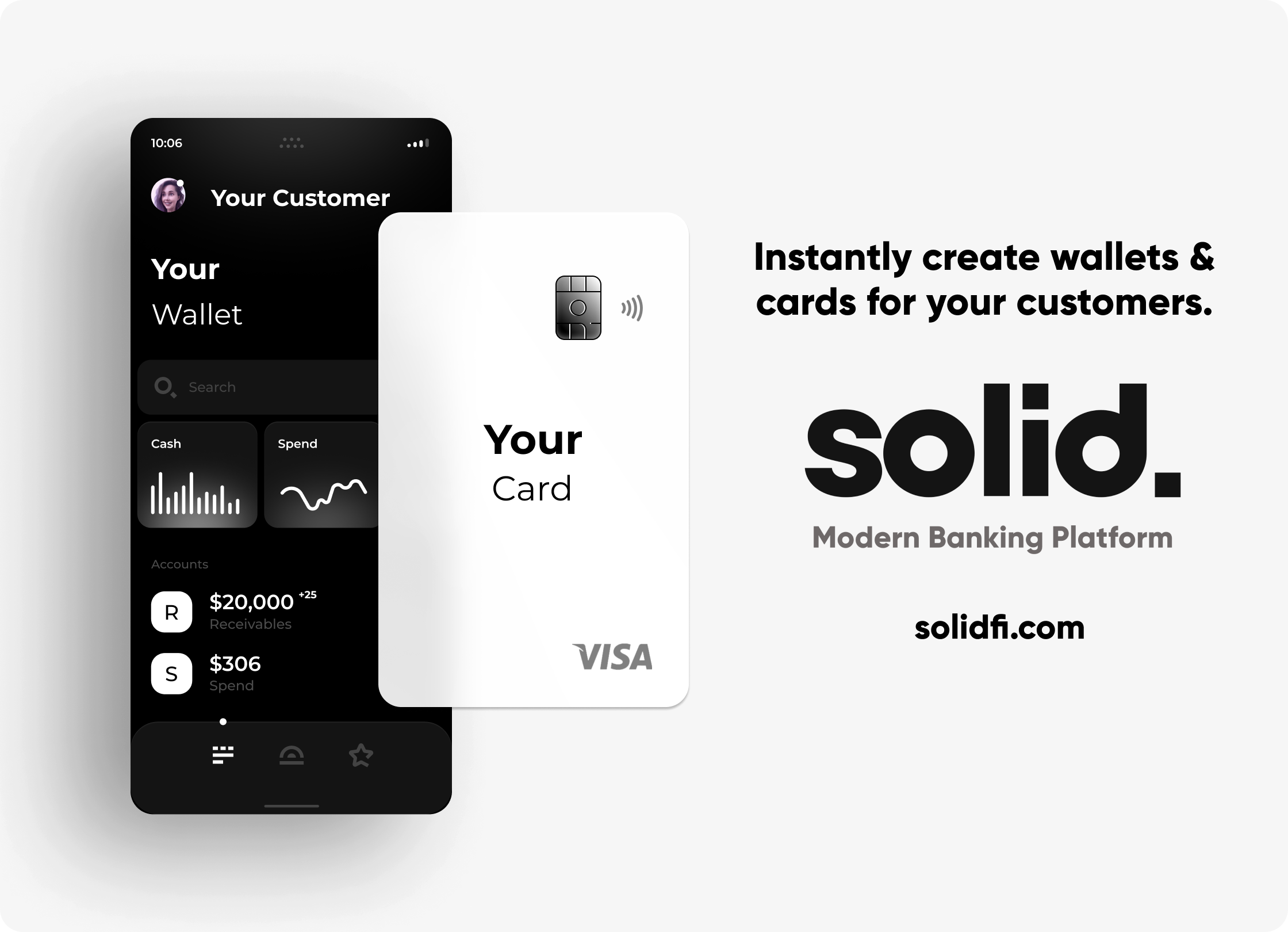 ---
🏦 Financial Services & Banking
🚀 Product Launches
PayTabs and Visa partnered to launch a contactless merchant payment solution - Tap to Phone - in the MENA.
FIS launched RealNet, a cloud-based account-to-account direct payment solution for businesses.
📰 Other News
Visa partnered with Airbnb to facilitate instant host payouts to bank accounts via its Visa Direct feature.
Barclays partnered with bank digitization specialist Amount to enable buy-now-pay-later point-of-sale financing.
Equifax partnered with Canopy to include rental payment data in credit assessments.
Mastercard had a busy week. Cryptocurrency platform Gemini selected the network as its partner for the launch of its credit card. Mastercard also partnered with Iraq's Central Bank and Zemen Bank in Ethiopia to work on cashless payment solutions, and with Nedbank in South Africa on WhatsApp payments to small businesses.
HSBC partnered with Google on contactless mobile payment solutions in India.
Signature Bank's digital asset banking team grew deposits by $4.4 billion quarter over quarter, as the bank plans to start lending into the crypto world.
Banks DBS and JPMorgan partnered with Temasek to set up a cross-border payment blockchain.
In spite of news that a digital yuan could replace the dollar as the world's reserve currency, the PBOC said that its central bank digital currency is just intended for domestic use (and is working with Ant Group and Tencent to that end). Meanwhile, Norway is prepping its own CBDC tests.
Deutsche Bank will close 150 branches this year and let employees work from home up to three days a week once offices reopen.
---
💻 Fintech
🚀 Product Launches
Brex launched Brex Premium, with features like invoice payment by email, automated alerts, enhanced reporting, and custom expense policies.
Facebook launched new tools to help creators get paid for ecommerce sales and GoCardless, a bank-to-bank payment solution, launched Instant Bank Pay, a way to instantly collect customer payments online.
Buy-now-pay-later provider Uplift partnered with Southwest Airlines for flexible flight payment options.
Investing platform eToro launched a new cryptocurrency investment portfolio, BitcoinWorldWide, and Trade Republic, the German Robinhood, added crypto investing. Wealthfront added cryptocurrency investing and will enable clients to build their own portfolios.
Cameo (yes, that Cameo) launched a digital wallet.
Funding Options, an SMB lending marketplace, launched a platform to help businesses navigate the complexity of loans.
Spanish neobank 11Onze launched a private social network for its customers.
Bank technology provider Nymbus partnered with Locality Bank IO to launch a south Floridian community bank for SMBs.
MYCDD launched to provide financial institutions support in client due diligence.
📰 Other News
Facebook's Diem Association will pilot its digital currency later this year with a single dollar-pegged stablecoin.
SoFi will now let users redeem credit card rewards points directly into cryptocurrency.
Moov and MX partnered on instant account verification and money movement. Paidy, the Japanese buy-now-pay-later service, partnered with PayPal to enable installment loans in consumers' digital wallets. Neobank Current and Youtube influencer MrBeast partnered.
Curve, the over-the-top credit card solution, announced the return of its Red Metal Curve card.
UK wealth management app Nutmeg hit £3 billion in assets under management, growing 72% this year.
Method allows developers to make payments on behalf of their users.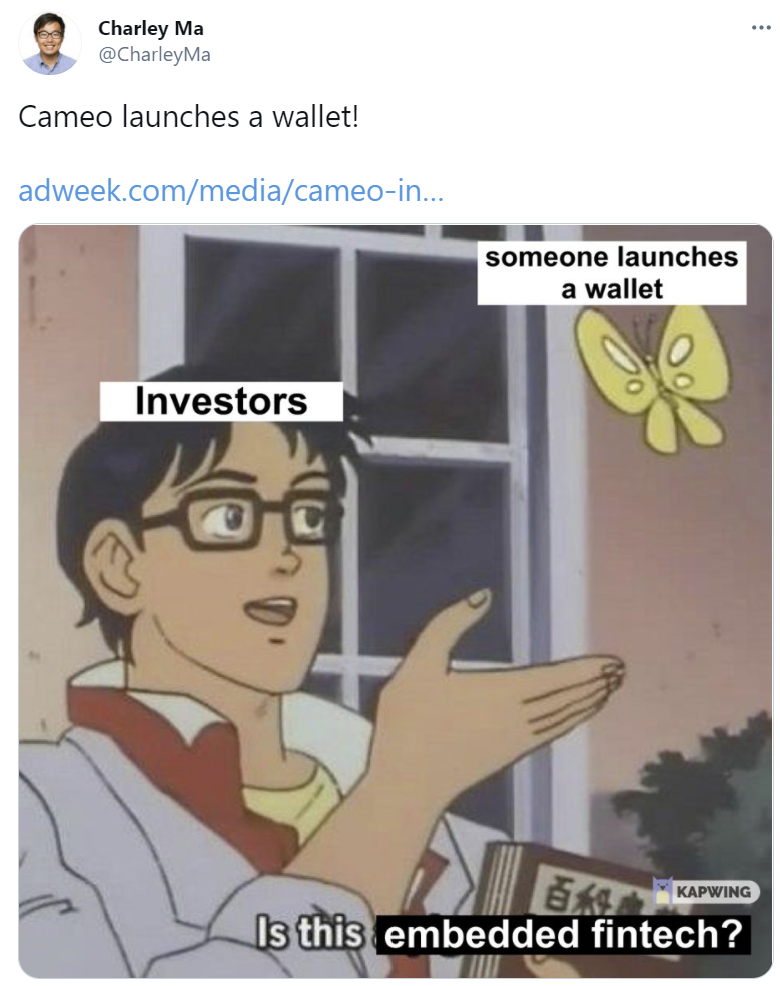 ---
📜 Policy
In collaboration with Ben White.
---
Sponsored Content
Fintech Spring Meetup has everyone you need to meet! Large banks including BofA, Citi & J.P. Morgan, 50+ community banks & credit unions, networks including Visa, Mastercard & Amex, game-changing startups including Alloy, Instnt & Signal Intent and investors including a16z, Bain Capital & Oak HC/FT. Just 29 days left to register. Apply Now.