This Week in Fintech (4/3)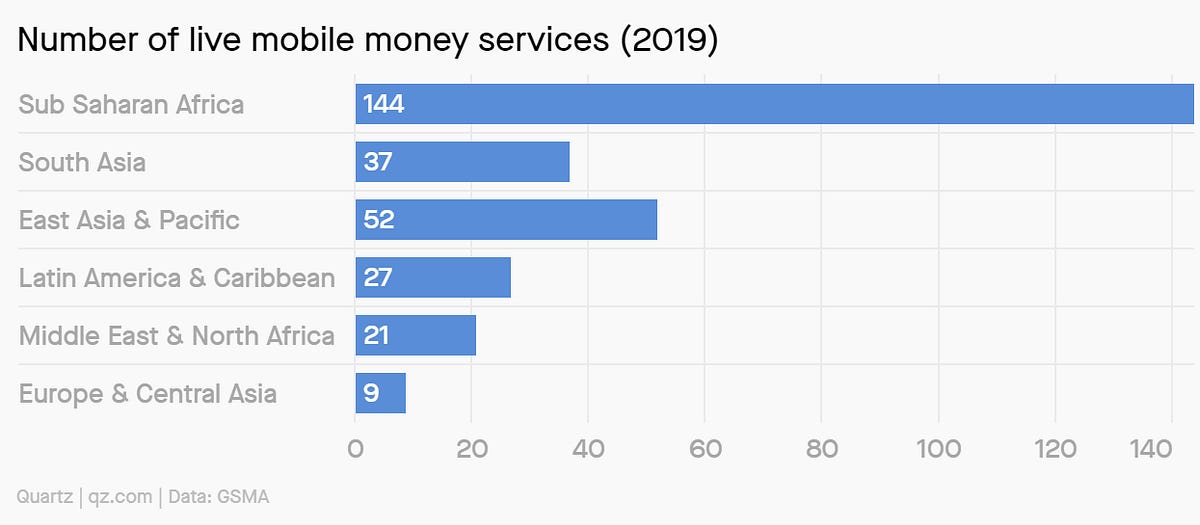 Hello Fintech Friends,
I asked and you responded, and the response was overwhelmingly in-favor of Friday for this newsletter!
With that said, there were some who preferred their fintech news on Monday, so I'll look into splitting this into an optional Monday newsletter as well, which includes news from over the weekend.
Enjoy another week of fintech and banking below.
Quote of the week

"The technology exists to get money to most people today (even to those without bank accounts). Square and many of our peers can get it done. US government: let us help."
Jack Dorsey, Square CEO (source)

---
Read of the week
In Mobile money crossed a key milestone last year, Quartz details how the mobile money industry has grown to over one billion accounts. Much of that growth is being driven in sub-Saharan Africa, where popular cross-border money transfer and peer-to-peer payment apps are exploding in growth.
Necessity drives invention, and the absence of simple payments options in the informal economy in some of these countries may mean that Africa ends up leading the world in mobile payments technology.
---
Banking and Credit Cards
The US small business lending program is stuttering out the gate. While the presidential administration says the Small Business Administration is ready to hand out SMB loans, banks such as Chase and Silicon Valley Bank say they are not ready to accept applications because they have not yet received guidance from the SBA. Meanwhile, fintechs from Square to Plaid to Gusto to Kabbage to Venmo have asked the government to let them help speed up check disbursements, and possibly could move more quickly. Lendio CEO Brock Blake gave the public a window into the dysfunction of the Treasury and SBA rollout.
Wells Fargo, however, has already teamed up with SaverLife and Neighborhood Trust Financial Partners to disburse $1 million in financial aid to entrepreneurs.
The Federal Reserve, meanwhile, is contemplating digital currency for its coronavirus response.
Taking a page from neobanks, Chase now lets account-holders surface their financial information from other institutions.
Internationally, Icici Bank in India has rolled out a WhatsApp banking service for customers to bank on mobile. Dutch bank ABN Amro is letting researchers in the country use its Dataistic data research lab to combat coronavirus. Banque de France is experimenting with digital currency. Russia's VTB Bank and Rostelcom telco have jointly invested $12.6 million to develop a machine learning and big data venture. And Sony Bank, the Japanese banking arm of the consumer electronics company, launched an English language banking app named MoneyKit.
And Chinese banking and insurance conglomerate Ping An has broken a benchmark for natural language processing technology.
---
Fintech
Coronavirus has driven a 72% rise in the use of fintech apps, according to new research by deVere Group.
Neobanks Monzo and Starling in the UK have announced employee layoffs, and the Monzo CEO Tom Blomfield will forego his salary for the year. Revolut has hired the CEO of its US operation, Ronald Oliveira, who was formerly president of AvidBank. Bruce Wallace, formerly a COO at Silicon Valley Bank, will join the board. N26 says bank closures are driving up mobile bank adoption. And UK fintech Tully has launched a Covid-19 Relief and Wellbeing network.
Plaid has partnered with Microsoft to let users access their financial data in Excel, similar to Tiller.
Robinhood has pushed back its UK launch.
Paypal crossed the market cap of Wells Fargo this week.
Rho Business has launched a platform to connect SMBs with the Paycheck Protection Program. And Carta has launched a capital call line of credit for venture-backed startups.
US neobank HMBradley, focused on savings with a 3% APY, launched this week. Hong Kong neobank Airstar has begun its pilot trials with 2,000 sandbox customers. Sinagporean robo-advisor Smartly will shut down. UK payments fintech Dzing has launched a multi-currency payments app for travelers.
Brex 'open-sourced' its coronavirus contingency plans.
Western Union has introduced a digital location service to make money transfers from home.
One, the new neobank, will use Finxact as its core banking service.
In the US, small business lender Kabbage will lay off a significant portion of its staff, close its Bangalore office, and cut credit lines to $0.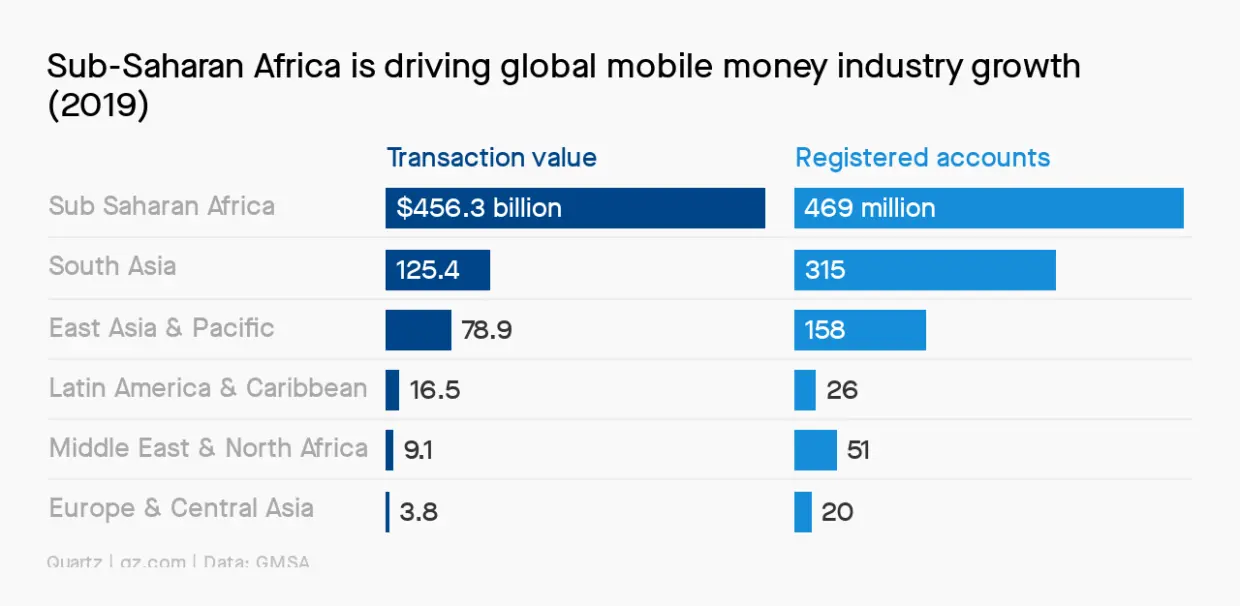 ---
Financings
Exits and M&A
---
Deeper Reads
Were There Signs Of A Slowdown In The FinTech Market Back In December 2019?
How Did the Chinese Fintech Industry Respond to COVID-19?
See: Posicovidity financial health guidance
What does the future look like once we have a Fintech Platform?
The Cashless Generation- Money and Banking 2.0
How payments can adjust to the coronavirus pandemic—and help the world adapt
How to talk to your spouse about money (without fighting)
Getting Americans faster COVID-19 stimulus payments
Dog Still Not Sure What's Going On, Continues to Have Good Time