This Week in Fintech (4/29)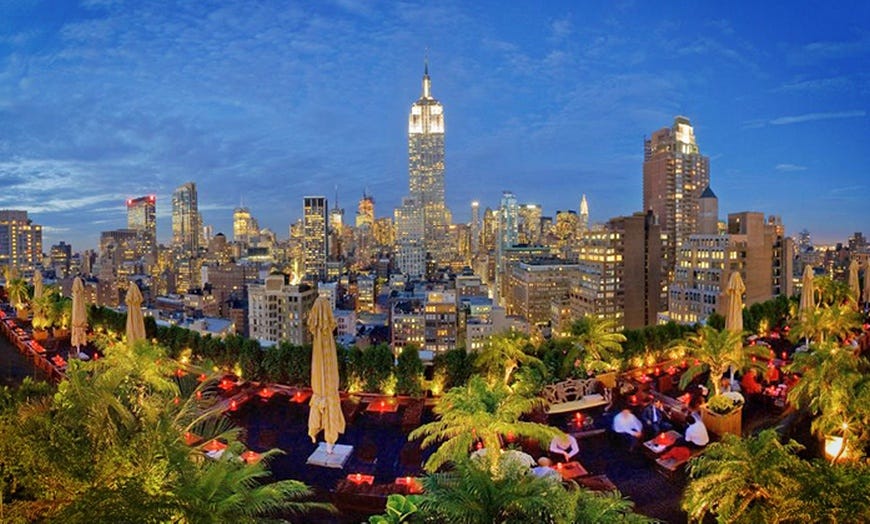 Hello Fintech Friends,
🌅 New York, we're coming to kick off the summer with our biggest fintech event yet. Come join our fintech summer nights opener on June 9th, sponsored by Brex, Carta, Fiserv, MVB, & TIFIN. Tickets here.
Roll call: If you know any 🔥 social media managers who would want to work at This Week in Fintech, drop us a line!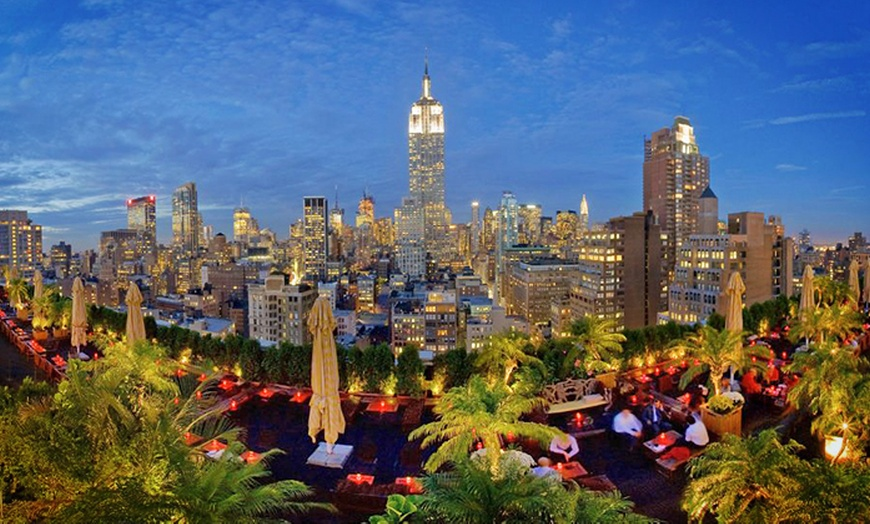 Please enjoy another week of fintech and banking news below.
---
💬 Quote of the Week
📖 Read of the Week
Retailers in the US continue to clash with credit card networks over fee hikes. The interchange fee increases, delayed for two years due to merchant pushback, finally went into effect a couple weeks ago. This week, The National Retail Federation jumped into the fray by arguing that US consumers secretly pay $700 per year in costs on no-fee credit cards due to merchant price hikes. Meanwhile, fintech and crypto companies are busy iterating on alternative payment methods: stablecoin payments, account-to-account open banking transfers, buy now pay later… as merchants increasingly look for less expensive ways to sell their goods, network rate hikes might be the catalyst for flight to alternative payments that fintech is waiting for. But will consumers - addicted to rich rewards programs - come along?
📊 Stat of the Week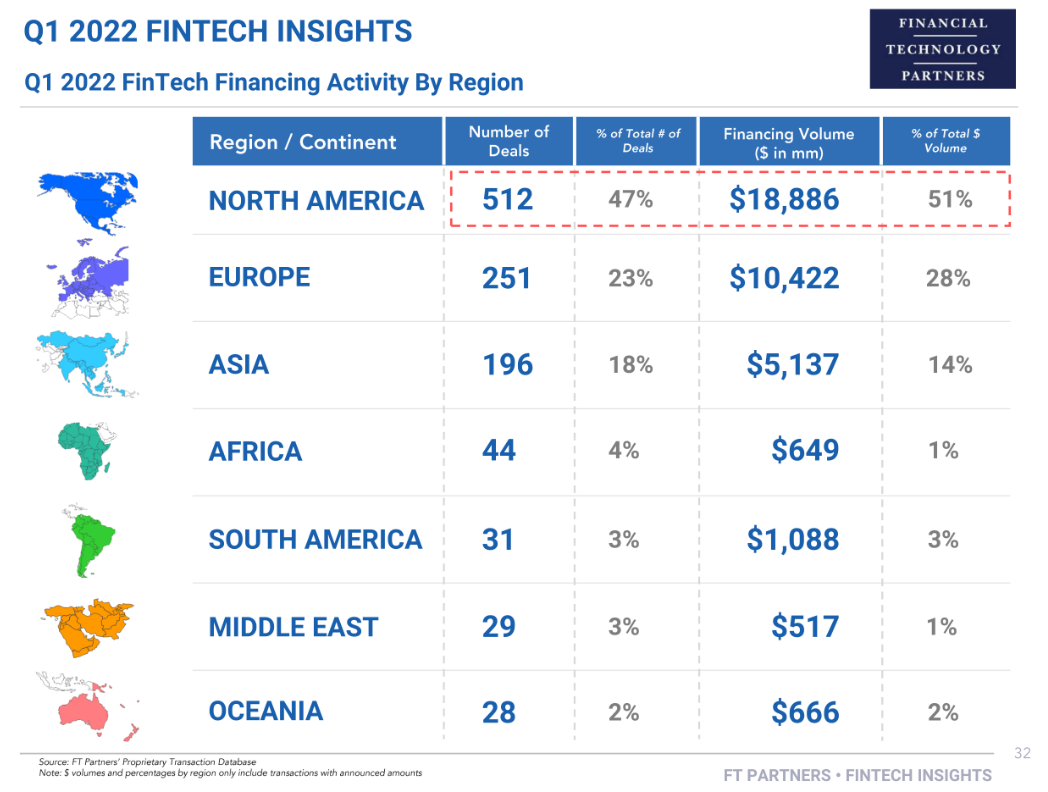 ---
Sponsored Content
Generate 2x the interchange a debit card does by offering a secured credit card. Retain customers and grow your user base.
Bond is an all in one embedded finance solution that allows you to build personalized financial solutions in days and launch in weeks.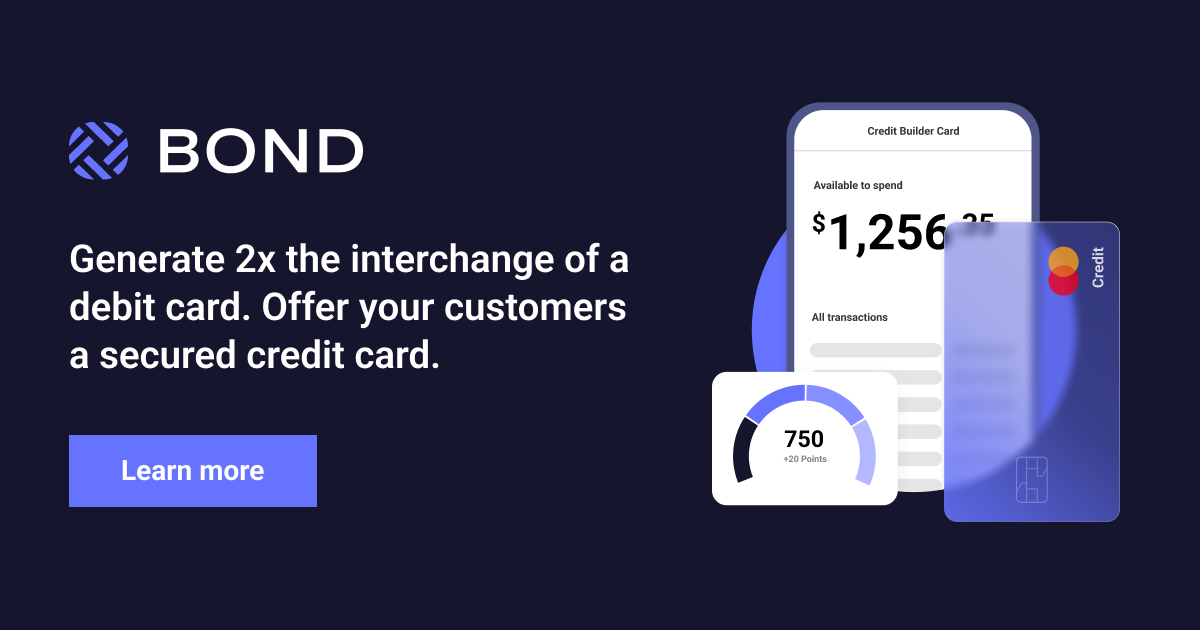 ---

If you're looking to hire from a group of 10,000+ smart, motivated fintech professionals, come pick up a Collective Pass and post a job here.
If you're looking for your next adventure at one of the best fintech companies, check out the open roles here and sign up to be matched with Fintech companies here!
---
🏦 Financial Services & Banking
🚀 Product Launches
China is in the process of launching an official private pension scheme in order to move more consumer savings into the financial services market.
📰 Other News
US Senators are blasting Zelle over the rise of fraud and scams on the platform.
Goldman Sachs is close to launching its no-fee, interest-bearing checking account.
Dutch bank ABN Amro partnered with fintech Swedish startup Gimi on a kids' financial education app.
Fidelity will allow account holders to put bitcoin into their retirement accounts.
US Bank partnered with Apex to co-build real-time payments.
Experian is following Transunion's lead and launching a buy-now-pay-later bureau.
The Central African Republic became Africa's first country to adopt bitcoin as a currency. Australia will launch crypto ETFS next week.
Germany's Commerzbank applied for a crypto custody license.
Bank of America and Citi are recycling plastic cards.
Santander cut its branch opening times and moved to only appointments in the afternoon. Oh look, it's Standard Chartered and Fidelity and Caixabank all in the metaverse.
---
💻 Fintech
🚀 Product Launches
African banking and financial data aggregator Stitch * launched one-click payments.
Amazon launched "Buy with Prime," its own hosted checkout solution to compete with Shop Pay, to be used off its platform.
Coinbase launched a hybrid social media platform and NFT marketplace and OkCoin launched an NFT marketplace with no royalty cap.
TrueLayer launched a recurring payments API to deal with sweeping and non-sweeping money movement cases.
Payments firm WEX launched Flume, a small business digital payment platform.
Swedish company Juni, a neobank for e-commerce, launched USD accounts.
Stripe launched a new partner ecosystem and Fiserv launched an app market.
📰 Other News
Retailer Forever 21 is suing Bolt for not delivering on its promised payment capabilities, and in the coverage provided by Yahoo, investor Sheel Mohnot notes that it was revealed that Bolt's revenues are about $40 million annually, contrasted to an $11 billion valuation… Meanwhile Robinhood is laying off 9% of the company.
Banking-as-a-service platform Bond partnered with Evolve to offer more financial products. Asian buy-now-pay-later provider hoolah teamed up with payments automation app Primer to create embeddable BNPL.
Neobank Cogni is pivoting to crypto.
Defi platform Portal is working to tokenize shares of private companies for retail investors.
Expensify will let users settle cards monthly or daily. Apple Pay upgraded its fraud features.
WhatsApp clashed with partners over sending payments on the platform in Brazil
Revolut suspended its Ukrainian refugee program after it became a target for fraudsters.
Wave became the first non-telco and non-bank to get a mobile money license in Senegal. Bahrain's Tarabut Gateway got an open banking license in the UAE.
The Confederation of British Industry launched a campaign to get businesses to embrace fintech.
New Zealand's First AML launched in the UK. PayPal is leaving San Francisco.
The OCC issued a consent order against crypto bank Anchorage. Under the Dodd Frank act, the CFPB is invoking a little-used rule to examine neobanks, and is suing Moneygram for repeatedly violating consumer protection laws. The UK's FCA meanwhile warned that neobanks are not performing enough financial crime checks and ordered fintech QPay to forfeit £2 million.
---
Come meet us in-person at www.fintechhappyhour.com, and join our angel investing syndicate.