This Week in Fintech (4/2)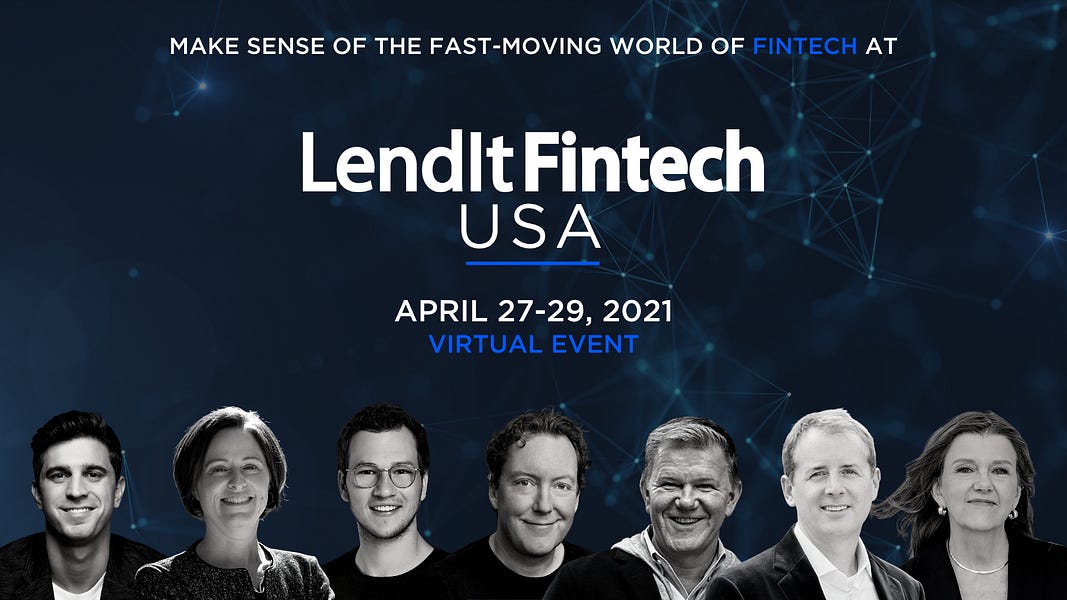 Hello Fintech Friends,
This week, we published Signals 4.4, our final installment of the Q1 Signals series, breaking down the product launches that took place in Q4 2020.
We also held our second round of fintech geo deep-dives. For those who missed them, you can find the recordings and presentations here:
I would like to take a second to thank our phenomenal presenters. If you would like to connect with them, please reach out through LinkedIn:
Lastly, I'll be moderating a panel at Lendit USA this April and would love you to join.
Please enjoy another week of fintech and banking news below.
---
💬 Quote of the Week
"When the pandemic forced businesses to speed up their usage of digital tools, including e-commerce and online banking, the demand for what is known as fintech exploded."
---
📖 Read of the Week
This week, I enjoyed author Erin Lowry's article Personal Finance Has Failed to Reckon With Inequality. This is particularly resonant in a post-pandemic US where financial insecurity has spiked for many households. Some of the findings in Lowry's article are staggering: 81 million American (38% of US adults) report that it is very difficult for their households to cover basic expenses. This shows the difficulty of giving one-size-fits-all financial advice and puts the onus on fintechs to better understand and contextualize recommendations.
📊 Stat of the Week
45% of all Square sellers now accept online payments, up from 30% a year ago (a shift in usage the firm estimates would have taken 3 years without the pandemic). In the MENA, contactless payments now make up 84% of face-to-face transactions. (Source, source)
---
Sponsored Content
Join the fintech community at the first big event of the year, LendIt Fintech USA. Hear the latest insights from the leaders in fintech including the CEOs of Afterpay, Brex, Figure, FT Partners, Varo Bank and more. And meet the people who matter to you through LendIt's state-of-the-art matching software. Join me and other fintech leaders at LendIt Fintech, April 27-29 (and use the code THISWEEK to save 15%).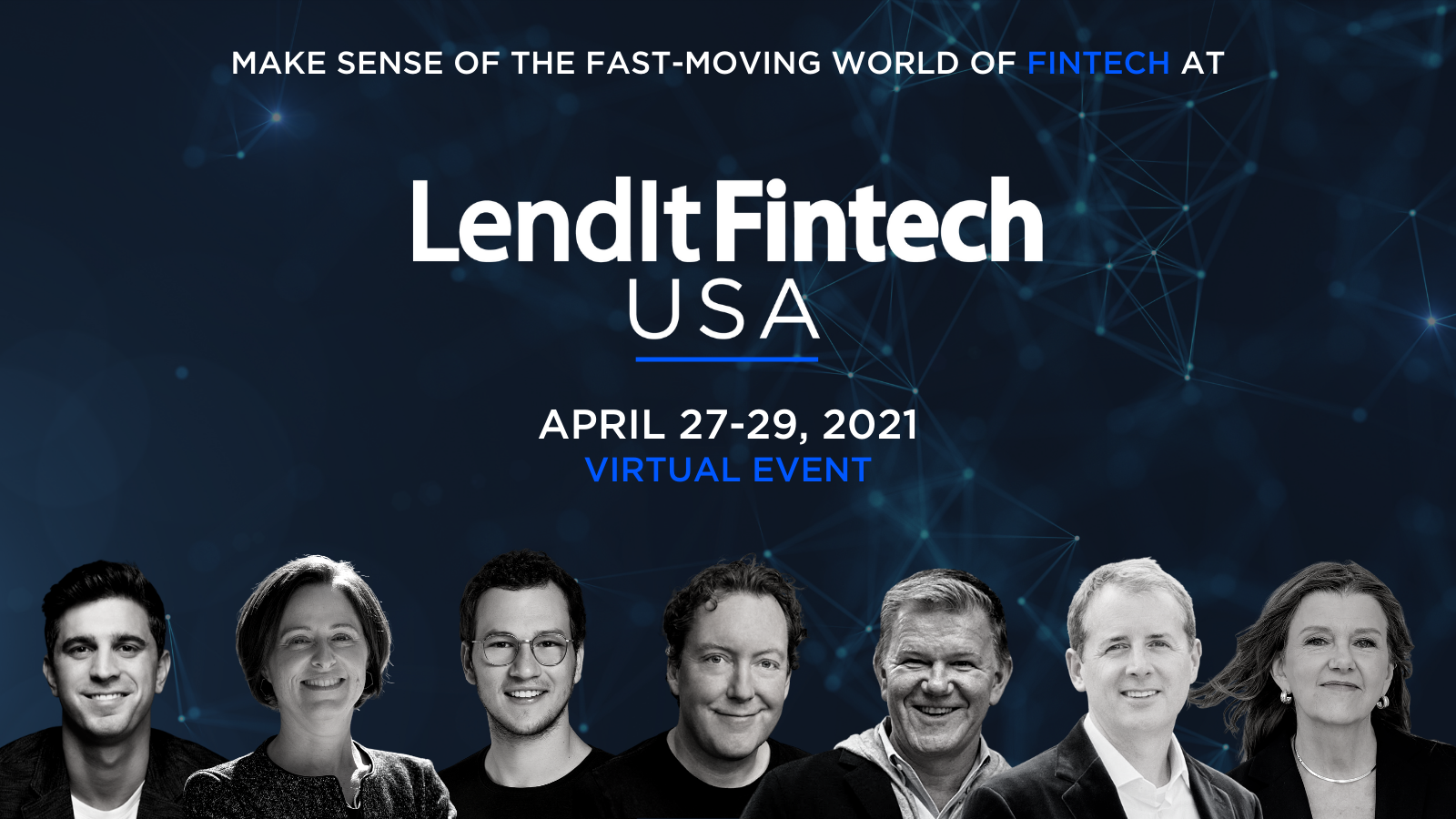 ---
💼 Open Role Spotlight
Agricultural platform Seso is hiring a fintech intern to help them develop migrant farmworker financial products.
---
🏦 Financial Services & Banking
🚀 Product Launches
KeyBank's fintech brand Laurel Road launched Lorel Road for Doctors, a bank designed for doctors and dentists with tailored savings and sending products for their needs.
South African wealth management platform FNZ began the rollout of ChainClear, its blockchain-based fund trading and settlement system for the domestic funds market.
Marcus launched a 0.4% cash ISA in the UK.
📰 Other News
PNC Bank released details on its checking account for underbanked consumers, with no added charges and a $5 monthly cost, and won certification from the Cities for Financial Empowerment Fund.
Visa piloted its stablecoin transfer and settlement platform in partnership with Crypto.com and Anchorage. It used USDC to settle transactions over the Ethereum blockchain, sending crypto prices spiking. The network also expanded its Visa Direct platform globally to push business payouts to eligible cards.
NatWest is overhauling its bank to compete with fintechs. The bank is extending staff video hours, adding new investment products for low-income consumers, and partnering with Microsoft to help companies reduce their carbon footprints. Santander is rolling out cards made of recycled plastic across Europe. Nationwide is working on green supply chain.
Chile's Banco Itaú and Colombian superapp Rappi formed a partnership to develop and distribute financial products.
Germany's central bank is now exploring a central bank digital currency. Goldman is the latest bank offering a range of crypto investments to high net-worth clients. Valour launched an Ethereum ETF.
Santander UK (111 branches) and Australia's Westpac (48 branches) are the latest banks closing down in-person locations. UK bank fraud also hit a new high last year, with consumers scammed out of a record reported £479 million.
Deutsche Bank overhauled its management board. Mastercard joined Fintech Australia.
The Federal Reserve released ISO 20022 specs for FedNow.
---
💻 Fintech
🚀 Product Launches
Fintech and crypto platform Circle launched an NFT marketplace and platform payments solution.
Walgreens is following 7-Eleven into consumer banking products, with an online bank account in partnership with InComm and Meta Bank.
African data API Mono launched MyPass, its consumer data portal.
Indian fintech platform Niyo launched NiyoX, a combination savings and investment account, with Equitas Small Finance Bank and Visa.
PayPal launched crypto payments to let users pay at millions of merchants online. (Something Nets is working on for Austria.)
Ant Group launched an investment consulting product to let Alipay users connect to five Chinese asset management firms' roboadvisors.
Afterpay debuted a virtual card for in-store buy-now-pay-later payments. OneCard launched installment loans.
Indian financial services API infrastructure provider Yap launched a programmable credit-card-as-a-service platform with Visa.
Neobank Unifimoney integrated Gemini for crypto trading.
Payment initiation API Dapi launched in Mexico.
📰 Other News
Wise, the modern banking stack that instantly creates bank accounts & cards, rebranded to Solid.
India's NPCIcapped the market share of individual UPI (real-time payments) companies at 30% of payment volumes. Meanwhile, Tata Group is planning to release its own payment ID system and universal point-of-sale payments network.
Brazil's Central Bank approved WhatsApp to send real-time peer to peer payments in the country.
BaaS startup Unit partnered with benefits API Abound to automate freelancer taxes. Anchorage Digital Bank - a chartered neobank for cryptocurrencies - partnered with custodian Prometheum to debut a public digital asset trading system.
Paysafe expanded its digital wallet Skrill's cryptocurrency services to the US in partnership with Coinbase (and completed its SPAC merger with Foley Trasimene Acquisition).
SoFi plans to give clients with over $3,000 in their accounts a chance to buy into its IPO.
Digital payments company Wirex has paused new customer onboarding to strengthen its anti-money laundering controls. Robinhood nixed the confetti.
Starling, Wise, and other UK fintechs have banded together to fight iban discrimination, which "occurs when a bank or company doesn't accept a payment instruction because it's not from the same country in which the bank or company is based." UK business banking platform Tide has proposed that regulators charge fees to banks dragging their feet on open banking data access.
The founder of German neobank Penta is launching a new fintech called Relio focused on SMBs.
The FTC shut down savings app Beam after users were unable to withdraw their funds from the bank.
Over-the-top credit card consolidator Curve created and auctioned off five NFTs for charity.
RioDeFi opened a decentralized finance incubator in Singapore. Novo moved to Miami. Slovakia launched a fintech hub. Miley Cyrus is giving away stocks on Cash App.
---
📜 Policy
---
Sponsored Content
Connect with the people you know and meet the people you don't! Join Fintech Meetup to connect with 1,000+ industry professionals having 10,000+ 15-minute online meetings. Qualifying banks & credit unions can join free. June 15-17. Get your ticket now.