This Week in Fintech (4/17)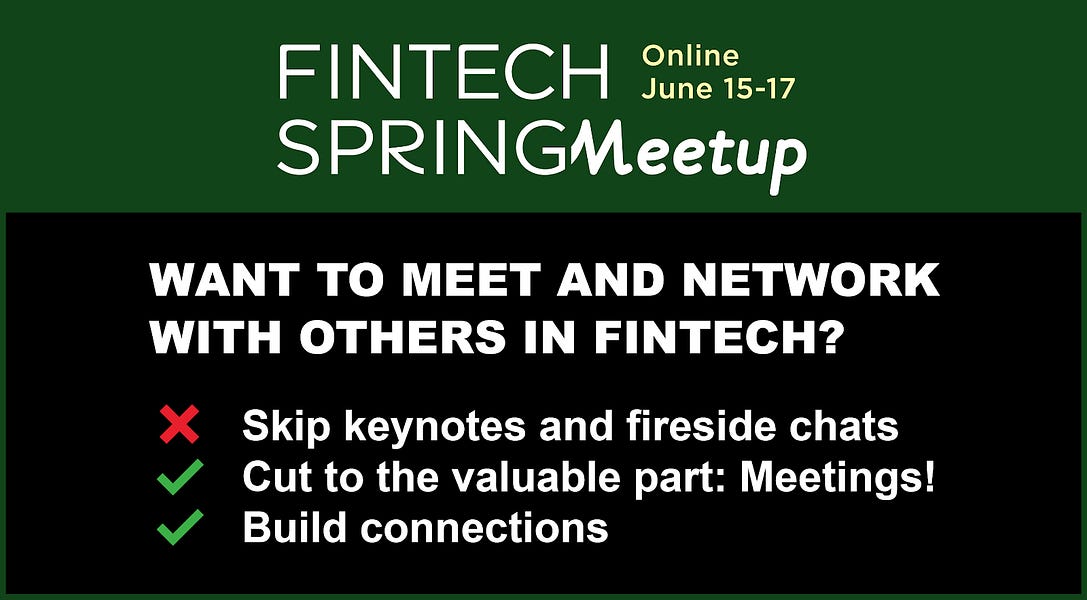 Hello Fintech Friends,
This week, we released our first Signals of the quarter, breaking down fintech fundraises from Q1.
Please find another week of financings and transactions below.
---
Editor's Note: If you're an early-stage startup founder raising equity or debt, I may be able to help - reach out to nik@thisweekinfintech.com.
---
Sponsored Content
Need to meet partners, prospects & customers? Fintech Spring Meetup participants include large banks like BofA, Citi & J.P. Morgan, 50+ community banks, credit unions, networks including Visa, Mastercard & AmEx and investors including a16z, Bain Capital & Oak HC/FT. Apply now.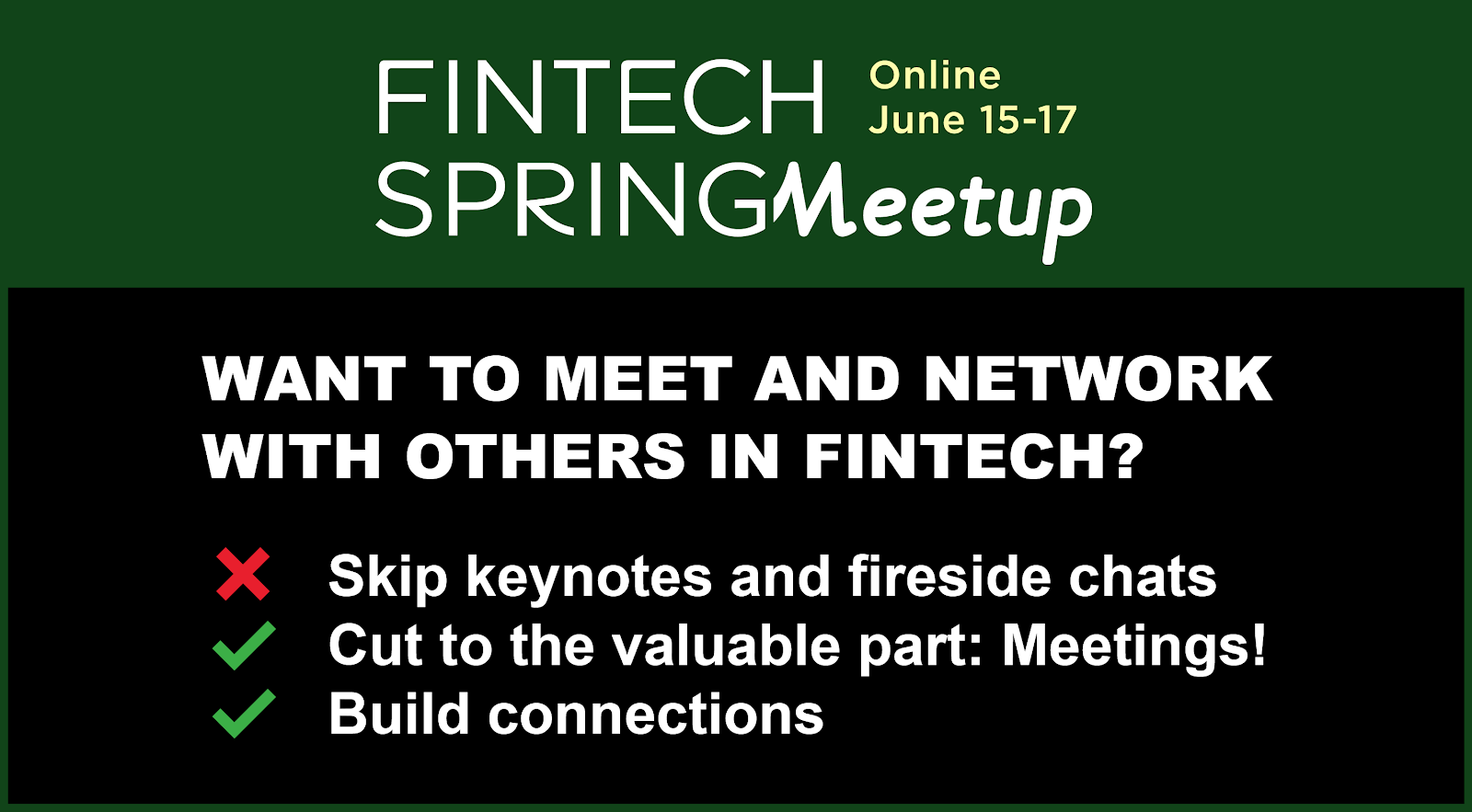 ---
💸 Venture Financing
💵 Debt Financing
Mexican mortgage investor FHipo took out a $126 million revolving credit line with the International Finance Corporation.
Revenue-based financing platform Bigfoot Capital took out $30 million in debt for its SaaS loans.
Indian lender Lendingkart took out $15 million in debt from Dutch development bank FMO.
💰 Venture Funds
Ant Financial is launching a $100 million fintech fund in Berlin.
☯️ Exits and M&A
💻 Fintech
🏦 Bank
💲 Investment Management
Insurer Prudential Financial is weighing the sale of its retirement investment business for over $2 billion.
UK investment platform FNZ failed in its appeal to the Competition and Markets Authority to move ahead with its 2019 acquisition of rival investment platform GBST for £150 million.
Pension management firm Prime Pensions is buying the assets of Squire Retirement Plan.
📈 SPACs
Southeast Asian superapp and financial services marketplace Grab released more details on its plans to go public in the largest SPAC merger ever, with an equity value of around $40 billion and a $4.5 billion fundraise.
---
Sponsored Content
Join the fintech community at the first big event of the year, LendIt Fintech USA. Hear the latest insights from the leaders in fintech including the CEOs of Afterpay, Brex, Figure, FT Partners, Varo Bank and more. And meet the people who matter to you through LendIt's state-of-the-art matching software. Join me and other fintech leaders at LendIt Fintech, April 27-29.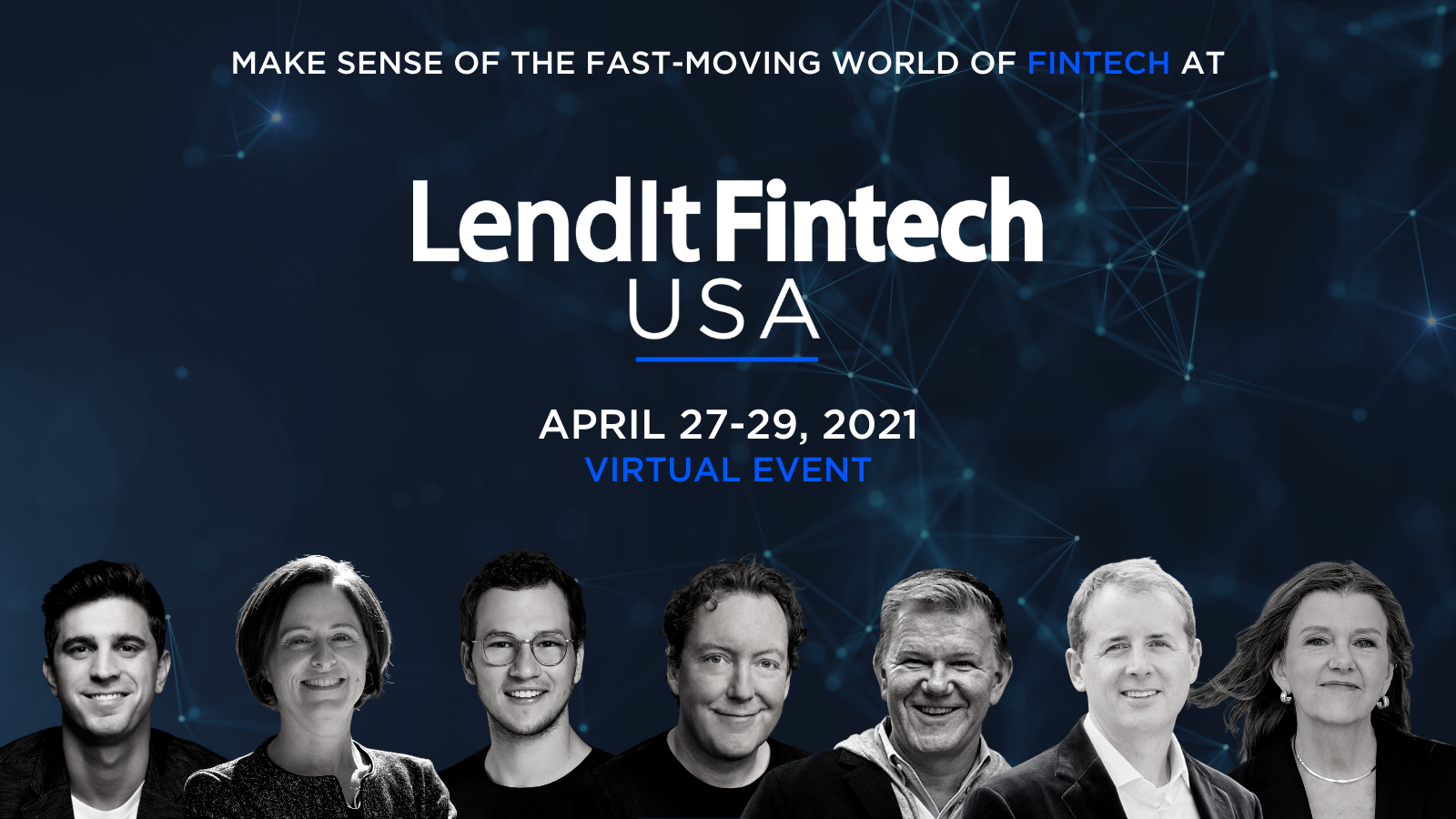 ---
📚 Deeper Reads
Crypto Shadow Banking Explained and Why 12% Yields Are Common
Retail Banking's "Blockbuster" Moment?
Ramp's Double-Unicorn Rounds: Behind the Scenes
Embedded Fintech Versus Embedded Finance
Why a million and one startups all seem to do the same thing now
China and Indonesia offer peek into how US consumers will pay in the future
Fintech app downloads outperformed banks by over 10x
In 70% underbanked Southeast Asia, startups push for open finance
6 Fintechs Make Top 20 US Valuation Leaderboard
Have You Seen This Beefy Boy? World's Largest Rabbit Feared Abducted (h/t KB)