This Week in Fintech (3/26)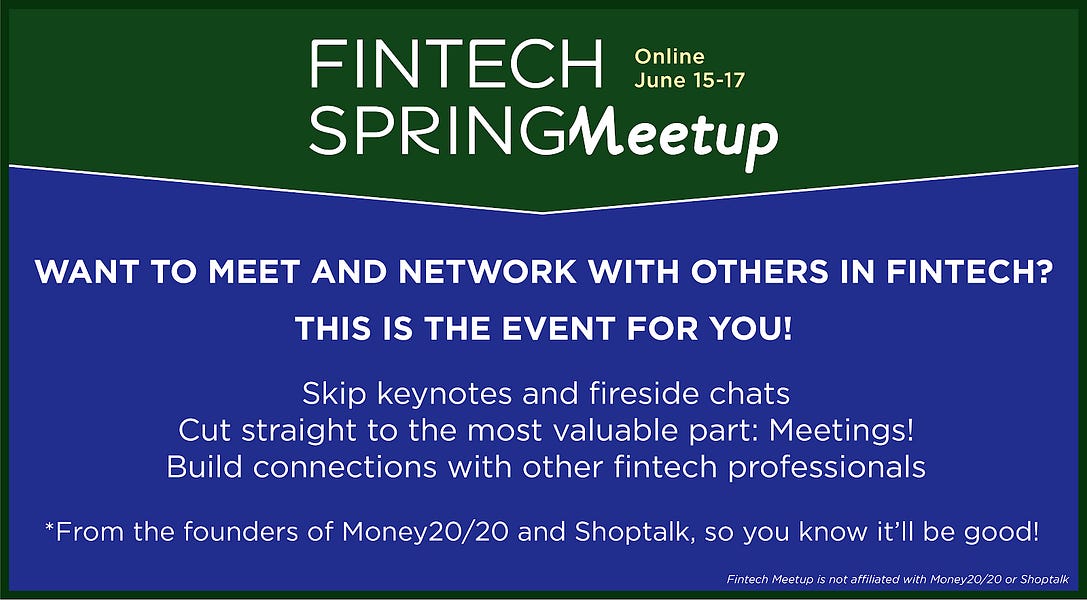 Hello Fintech Friends,
Looking forward to our Fintech Geo Deep-Dives today! We ended up over 300 guests signed up.
A small group was able to make the great China presentation by Edith Yeung and Richard Turrin last night (US time), and we'll send around the recordings and slides next Friday.
Please enjoy another week of fintech and banking news below.
---
💬 Quote of the Week
"BNPL specialists have found a way to help merchants serve consumers that were unserved, achieve sales growth, and improve consumer experience. The merchant value is just astounding, and will likely drive 100% merchant adoption in next few years."
---
📖 Read of the Week
The Economist this week ran an interesting feature (paywall) on the heels of Stripe's latest fundraise, titled "America used to be behind on digital payments. Not any more." The article compares the growth of platforms like Stripe, PayPal, and Square to that of China's Ant Financial and the Netherland's Adyen.
As long as sending a payment is more difficult than sending a text, I am skeptical of the claim that the US is on par with countries like India, Brazil, and China. As the article notes, most of the payments processed by US tech companies still run on the same set of network rails that have existed for decades. Real-time payment - ubiquitous in some countries - is still on the horizon in the US, where wires are expensive and ACH movements slow. For the US to really be at-par with other countries, it needs to implement new rails for the age of digital payments. What do others think?
📊 Stat of the Week
The 14 largest credit card companies cut $99 billion from their customers' spending limits in 2020 - the equivalent of $2,000 per person for 50 million people. (Bloomberg)
---
Sponsored Content
Fintech Meetup is reinventing networking! No keynotes or sessions -- we cut straight to the most valuable part: building connections with other fintech professionals. We're scheduling 10,000+ 15-min online meetings so you can meet new people. Qualifying banks & credit unions can join free. June 15-17. Get your ticket now.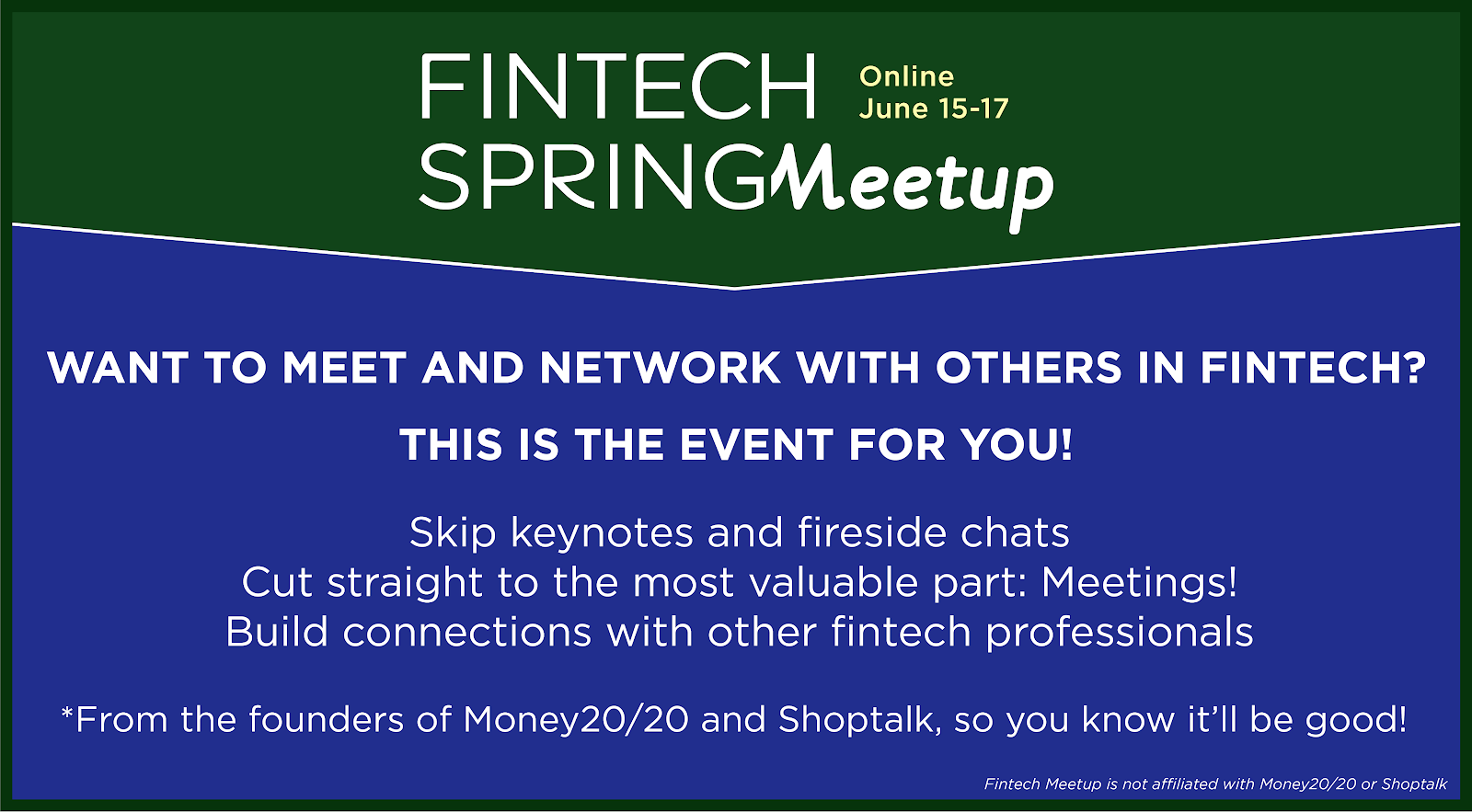 ---
💼 Open Role Spotlight
Affirm is a fintech reinventing credit to make it more honest and friendly, giving consumers the flexibility to buy now and pay later without any hidden fees or compounding interest. The company is hiring a Strategic Partnerships Manager to help accelerate expansion domestically and internationally through specialized distribution partners with ecommerce platforms, payment platforms, digital wallets and new channels. Apply here.
---
🏦 Financial Services & Banking
🚀 Product Launches
National Payments Corporation of India is working on a payments product that feature phone users can use for peer-to-peer and merchant payments.
MoneyGram launched 'MoneyGram as a Service,' an open API layer for other companies to embed its money transfer network, and added support for G-Coin, a cryptocurrency tied to the value of gold.
HSBC launched a mobile bank, Kinetic, for UK SMBs.
Banco Sabadell is adding a subscription management service for bank account-holders, in partnership with Minna Technologies.
Fidelity is launching a bitcoin ETF.
OCBC Bank in Singapore is rolling out facial biometric verification in its ATMs.
📰 Other News
Goldman's consumer unit is starting to compete for airline rewards programs, negotiating against Barclays for JetBlue's credit card loyalty business. This is as JP Morgan increasingly talks up its digital banking experience.
28,185 bitcoin ATMs and counting have been installed across the US.
BNP Paribas extended its digital FX trading assistant across its entire FX platform. Banorte plans to launch a Mexican neobank… in 2023.
Deutsche Bank and Treasury Intelligence Solutions formed a partnership to develop multi-bank treasury solutions. Capital one struck a partnership with travel startup Hopper. Citi partnered with Sharegain on automated securities lending.
Wealthtech is quickly growing in India: the National Stock Exchange of India is partnering with mutual funds to open a new portal for individuals to become mutual fund distributors. Paytm users can now use the company's UPI handle (@Paytm) to invest in capital markets. Meanwhile, India's Bank of Baroda is building a new retail digital lending platform.
The Electronic Clearing House in Peru made a proposal to make the entire financial services ecosystem interoperable.
The UK's OakNorth Bank reported a £78 million pre-tax profit.
At this point, we need a dedicated climate section. Mastercard is tying executive bonuses to ESG goals. The UK is considering mandating climate disclosures from public companies. BNP Paribas is conducting sustainable finance training.
After delaying a planned interchange rate hike in the US, Visa raised fees in the UK and EU. The Department of Justice is also investigating Visa over its routing of debit card transactions.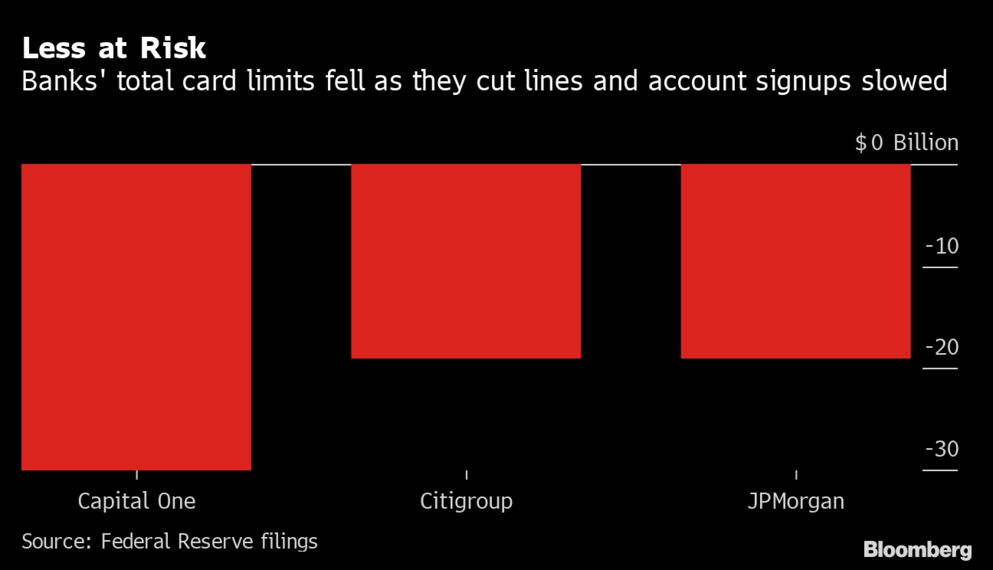 ---
💻 Fintech
🚀 Product Launches
Bottlepay launched its payments product, which will let Twitter users send each other bitcoin.
Railsbank launched its embedded finance platform in Australia in collaboration with local neobank Volt.
CRED and DotPe launched a food-ordering solution.
Tonik launched as the first neobank in the Philippines.
Bopp, an account-to-account open banking payments platform, launched in the UK.
Sugi added a feature to let users track the 'temperature' of their investments.
NumberX is launching an app-based mastercard that lets customers keep their primary bank relationship.
Trade finance digitization platform Bolero International launched a white-labelled trade portal-as-a-service solution.
📰 Other News
In new partnerships this week, financial orchestration layer Astra announced a self-driving money collaboration with Dwolla and a partnership with neobank Daylight.
Nexus and JP Morgan's WePay will partner to allow small businesses to accept payment through virtual cards. Curve signed an ID verification partnership with Equifax. Virgin Money and Fluidly teamed up on SMB cash flow management.
Stripe debuted one-click checkout with saved credentials. Square saw a 400% increase in its UK retail clients switching to cashless payments over the last year.
Plaid announced its inaugural Finrise class of five early-stage startups with founders who are Black, Indigenous, or People of Color.
Revolut applied for a US bank charter. Swedish loan refinance platform Anyfin is expanding to Germany. Batumbu, the Indonesian arm of southeast Asia small business financing platform Validus, was approved for a digital financing license.
BangNiTou, China's most popular fund investment platform, reached 1 million users.
Nubank dropped its 2020 financials and they were eye-opening: 33 million customers, R$29 billion in deposits, and 79% jump in revenues. Tencent shares fell on reports that Chinese regulators were eyeing its financial services business.
The UK's Incentivised Switching Scheme, which provided a £275 million incentive for small businesses to switch from Royal Bank of Scotland to neobanks, fell short of its target.
Robinhood hired former Google product exec Aparna Chennapragada as Chief Product Officer.
Impact Africa is hosting a summit on Investment Readiness, Sustainability, Gender & Youth, Financial Inclusion. BMO Harris Bank opened applications for its accelerator for women-led fintech startups.
---
📜 Policy
In collaboration with Ben White.