This Week in Fintech (3/20)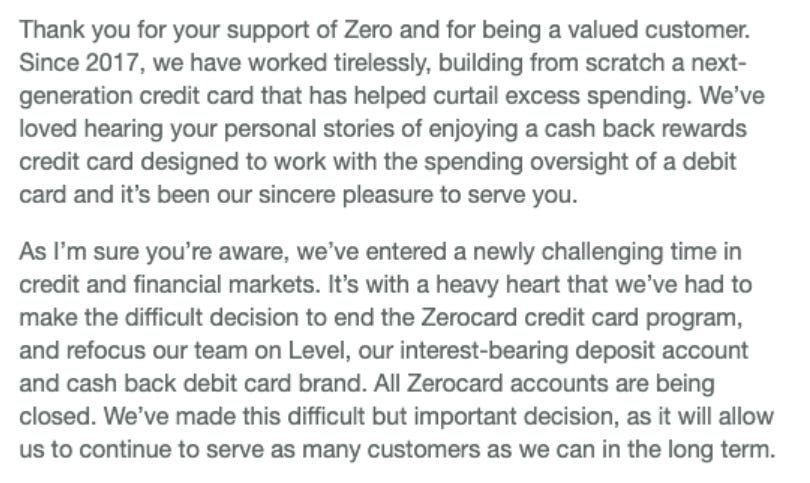 Hello Fintech Friends,
Quick logistical question: should this newsletter come out on Friday or Monday mornings? Would it make your life better to start the week with the fintech news you need, rather than end it?
No response = consent for me to A/B test on you :)
Please find another week of all things fintech below.
Quote of the week

"You can give a forecast, you can give a timeline, but never give both."
Read of the week
It's happening. The House of Representatives' Financial Services Committee is proposing a universal basic income package to help the American economy. Elsewhere, the Federal Reserve pledges lending support. Elsewhere, even Mitt Romney backs a universal payment distribution (just give him your Venmo handle).
And yet elsewhere, Unifi Money co-founder Ben Soppitt compiles a list of all B2C fintechs (h/t Ganesh).
---
Banking and Credit Cards
Banks and credit card companies everywhere are stepping into the leadership void and proactively launching Covid-19 mitigation policies.
Goldman Sachs is waiving March interest to Apple Card holders affected by coronavirus. JP Morgan Chase will close 20% of its branches due to the virus. American Express is providing its customers with financial assistance. Nationwide will open branches an hour early just for vulnerable customers. Irish Bank AIB is eliminating contactless fees during the COVID epidemic. The Central Bank of Kenya is enacting emergency measures to boost mobile payments. The Australian Central Bank is promoting cashless payments.
Icici Bank in India rolls out a full-stack digital banking platform.
Swift is delaying its cross-border payments protocol migration to 2022.
Coinbase Chief Legal Officer Brian Brooks will join the OCC as its COO.
Travelex owner Finablr's shares halted trading as the firm is on the 'edge of collapse.'
---
Fintech
The Federal Reserve has axed their target rate down to 0%, and as goes the Fed, so go the neobanks. Those banks that previously competed for customers high APY sticker prices now offer relatively undifferentiated 0.25 - 0.5% APYs. It was always a question how these neobanks would insulate themselves from a shifting rate environment, or avoid the adverse selection of rate-shoppers as they worked to find 'sticky' deposits. Now, the onus is on them to build truly differentiated banking products to retain customers and continue growth.
Elsewhere in banking, the FDIC has approved an industrial banking (ILC) license for Square. Square will use the charter to launch Square Financial Services in 2021 to offer banking products, including deposit accounts and small business loans to its merchants. The license could help it reduce costs paid to partner banks, attract more deposits and reduce funding costs for lending products, and increase flexibility in new product launches.
In other neobank news, Revolut launches a bank for kids. Monzo moves into business banking. Emirati bank Liv will offer an in-app credit score. Moven is working on a cross-border payments venture in Saudi Arabia. Yapeal gets a Swiss banking license. One launches in private beta.
M-Pesa in Kenya waives all fees to discourage cash usage
Gusto adds a cash-out feature for mid-pay cycle payroll distributions.
7-11 partners with Arcus on payment solutions.
Fintech Today's Ian Karnotes that Cash App charges $5 to change card design.
Amazon exec Maria Renz is joining SoFi to lead its credit card, brokerage, and bank account businesses.
Zero Card is closing down and pivoting entirely to focus on its Level Bank brand: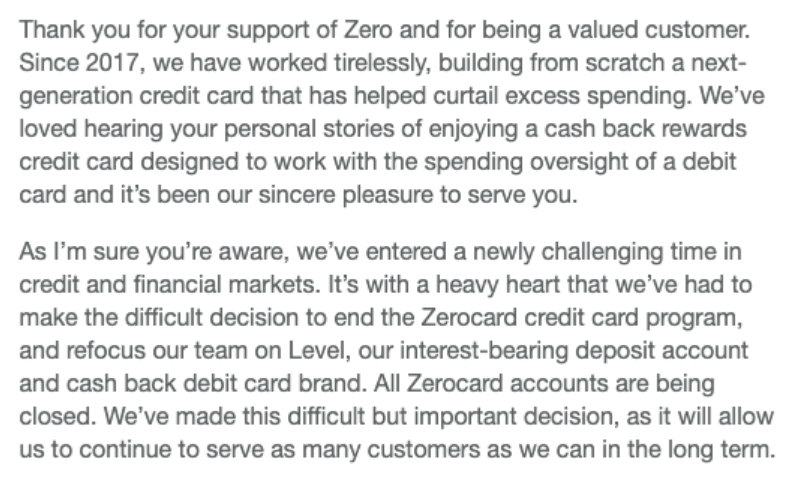 And last but certainly not least, here are all of this year's Y-Combinator Demo Day fintech companies:
---
Financings
Exits and M&A
The London Stock Exchange's $27 billion acquisition of data provider Refinitiv was approved.
Australian wealth manager AMP will likely cancel its sale of its $2.3 billion insurance business following the intervention of New Zealand's central bank.
---
Deeper Reads
Free Trading Couldn't Have Come at a Worse Time
Millennials' Passions Haven't Affected How They Invest
A Guarded Generation: How Millennials View Money and Investing
Now more than ever we need fintechs to lead on consumer transparency
When the ESG Report Card Finally Arrives
An ecosystem in transition: FinTechs and traditional financial institutions collaborate for a connected future
Interswitch and OPay are among Africa's top VC-backed startups
Fintechs getting a boost from coronavirus outbreak
Could the Coronavirus Be a Catalyst for Fintech?
Digital Banks, Payments Startups Face First Major Test in Virus
Coronavirus Spread Puts Fintech Lenders At Risk
The impact of Covid-19 on the economy, banks and fintechs
Will coronavirus make mobile payment systems like Apple Pay, Google Pay mainstream?
Businesses Face a New Coronavirus Threat: Shrinking Access to Credit
Stock Exchanges Lead in Blockchain Adoption
Surge in Sanctions Lifts Compliance Services
Fintech in the UK after Brexit
Loose Lion Reported In Spanish Town Turns Out Be A Very Big Dog