This Week in Fintech (3/19)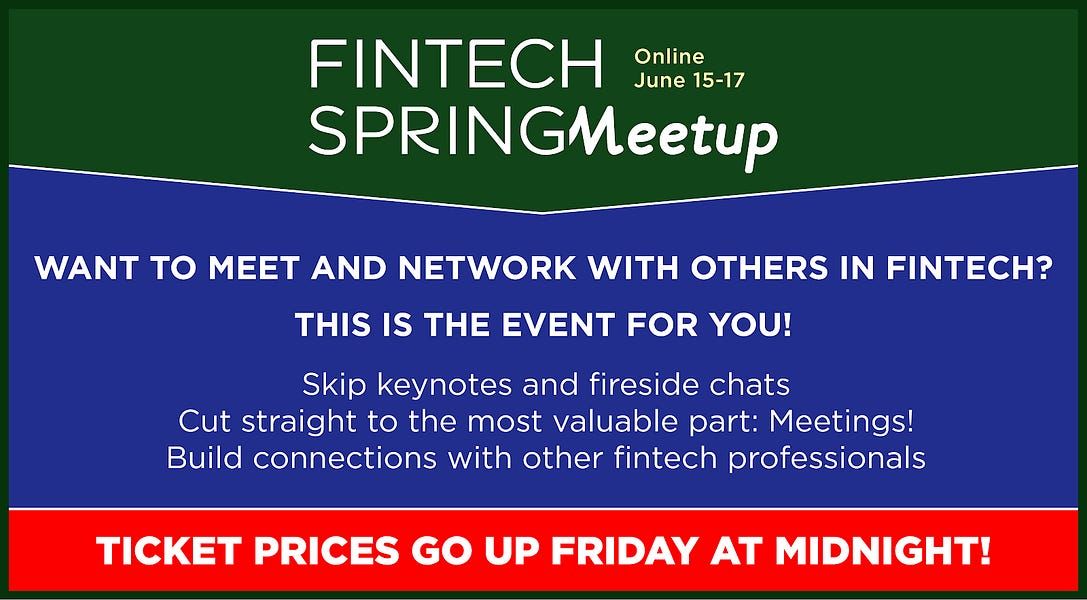 Hello Fintech Friends,
A one-question survey for you: What's one section of this newsletter you can't live without? If every other section were removed, which one would you want to remain? Please let us know here.
Please enjoy another week of fintech and banking news below.
---
💬 Quote of the Week
"Imagine that when you sent an email it was printed out, delivered by pony express, and then scanned on the other side. The interface would appear modern, but the backend would be antiquated. Now you understand the relationship of fintech to the legacy financial system."
---
📖 Read of the Week
Overdraft fees collected by US banks rebounded by a startling 64% in the second half of 2020. Many poorer consumers use overdrafts as a way to access short-term credit, accepting fees that would normally not meet lending regulations. Multiple banks surveyed made more in overdraft revenue than they did in net income.
📊 Stat of the Week
"The use of cash for in-store payments fell by 50% or more in 2020. The use of mobile wallets [...] now accounts for about 10% of payment methods in North America, 8% in Middle-East-Africa, 7% in Europe, and 6% in Latin America." (Source)
---
Sponsored Content
Fintech Meetup is a new event from the founders of Money20/20 and Shoptalk! We're scheduling 10,000+ 15-minute online meetings so you can meet new people and get business done. Prices go up at midnight on 3/19 - get your ticket now! Fintech Meetup is not affiliated with Money20/20 or Shoptalk.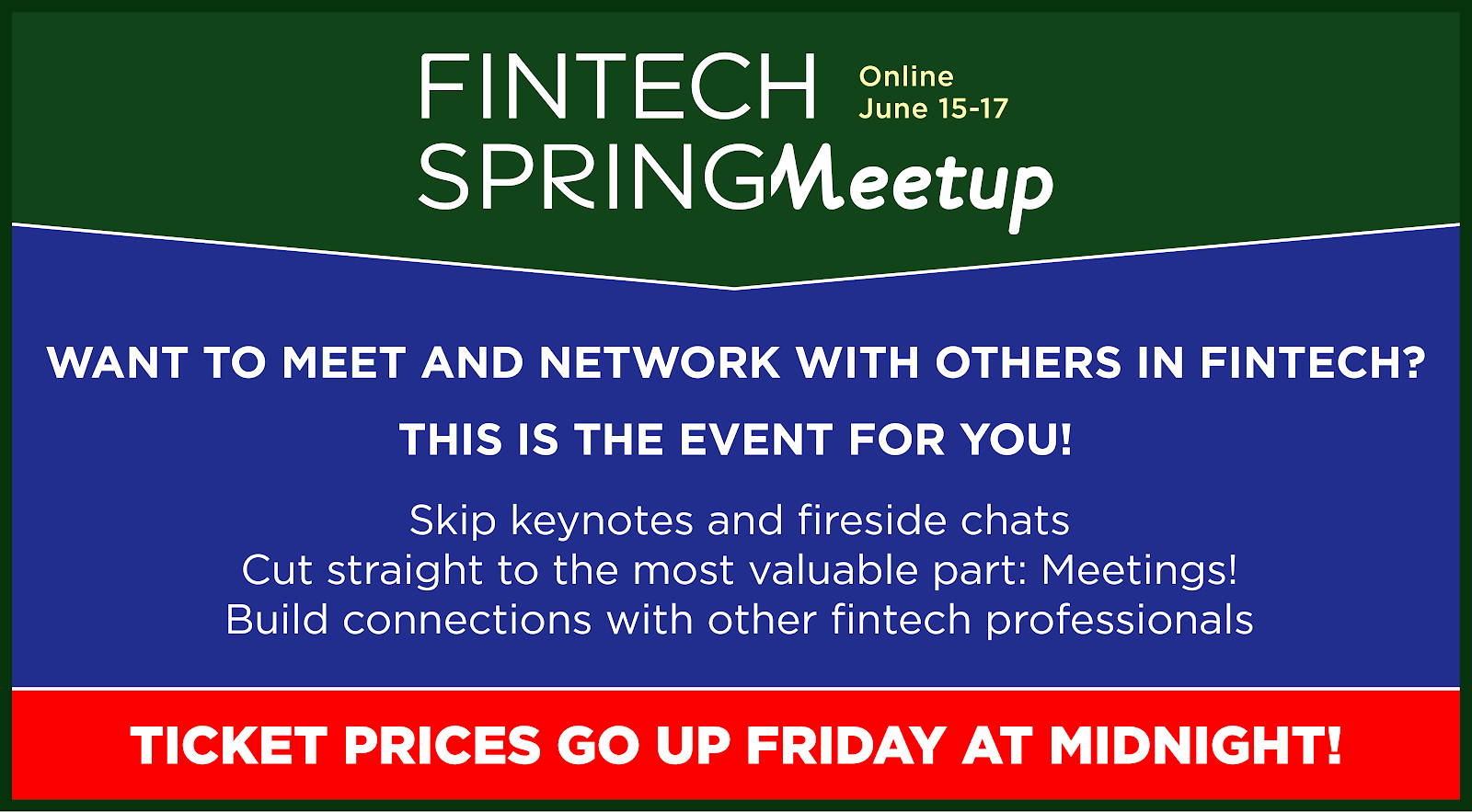 ---
🏦 Financial Services & Banking
🚀 Product Launches
Commonwealth Bank of Australia will roll out its own buy-now-pay-later solution in mid-2021, undercutting rival Afterpay's loans by charging merchants at the rate of current credit card fees.
Santander's UK arm launched a savings and investment calculator for customers (below).

📰 Other News
Following pressure from regulators and citing economic uncertainty, Mastercard and Visa have both postponed planned April interchange rate hikes by one year. This comes as Visa, Mastercard, American Express, and Discover, along with FIS, Fiserv and Global Payments announced a trade association called the Payments Leadership Council.
Elsewhere, Visa has partnered with Crypto.com as a principal member in its Australia network, Mastercard and Samsung are collaborating on a biometric ID payment card, Mastercard is partnering with the International Chamber of Commerce to develop a Covid-19 digital health pass.
India's Axis Bank introduced 'wear n pay' devices for contactless transactions.
In a reversal, Morgan Stanley will offer its high net-worth clients access to bitcoin funds.
First Digital Bank opened as Israel's first new bank since 1978.
New York's Metropolitan Transit Authority is phasing out its 30 year-old transit pass system entirely for contactless payments by 2023.
It's been a tough week for NatWest. The UK's Financial Conduct Authority is investigating the bank and initiating criminal proceedings for over £264 million worth of money laundering. The bank also just shut down its digital lending platform for small businesses, Esme Loans.
---
💻 Fintech
🚀 Product Launches
MTN South Africa and Huawei teamed up to launch a secure payments solution in which mobile users can pay with their airtime.
N26 partnered with Dosh (the same provider used by Venmo) to launch a US cashback spending rewards program.
MagicCube launched its Brazilian SoftPOS.
📰 Other News
Simon Hu, CEO of the beleaguered Ant Group, resigned this week for personal reasons. The bank has been under significant pressure from domestic regulators to restructure its operations as a financial holding company. Elsewhere, Ant Financial pledged to be 100% carbon neutral by 2030 and is hosting an upcoming Chinese Tree Planting Day.
Bluevine is teaming up with Lyft to get drives their PPP loans earlier. African fintech credit provider Carbon teamed up with financial data API Mono. Nigeria's Flutterwave partnered with PayPal to allow merchants to accept and make digital payments (which continue to grow as a form of payment). Codat partnered with Plaid on small business loan underwriting.
Kompasbank, a Danish digital SMB lender, received a banking license. Ikigai, a UK challenger bank, offers clients digital banking and wealth management services.
The InterAmerican Development Bank is proposing a multi-jurisdictional fintech exploratory sandbox in Latin America.
Square's Cash App eliminated transaction fees for bitcoin.
Google launched Business Pages for merchants in its India GPay app.
Illuminate Financial raised a $100 million fintech-only venture fund.
Neobank Revolut withdrew from Canada. Galileo came to Mexico. Wise is taking action against its former Brazilian partner bank, MS Bank, which claims the fintech illegally misappropriated user data.
Point of sale platform PredictSpring can now be integrated with Netsuite.
Tinkoff's chatbot is in Clubhouse.
Upstart's shares jumped 89% on its inaugural earnings call.
The CTO of ride-hailing app Swvl is leaving to start a consumer fintech. Stripe's head of partnerships joined Ramp. Internet browser Opera hired PayPal and WeChat Pay's Allen Hu to run its new fintech arm.
Climate Fintech Credit Card Consultant is a thing now.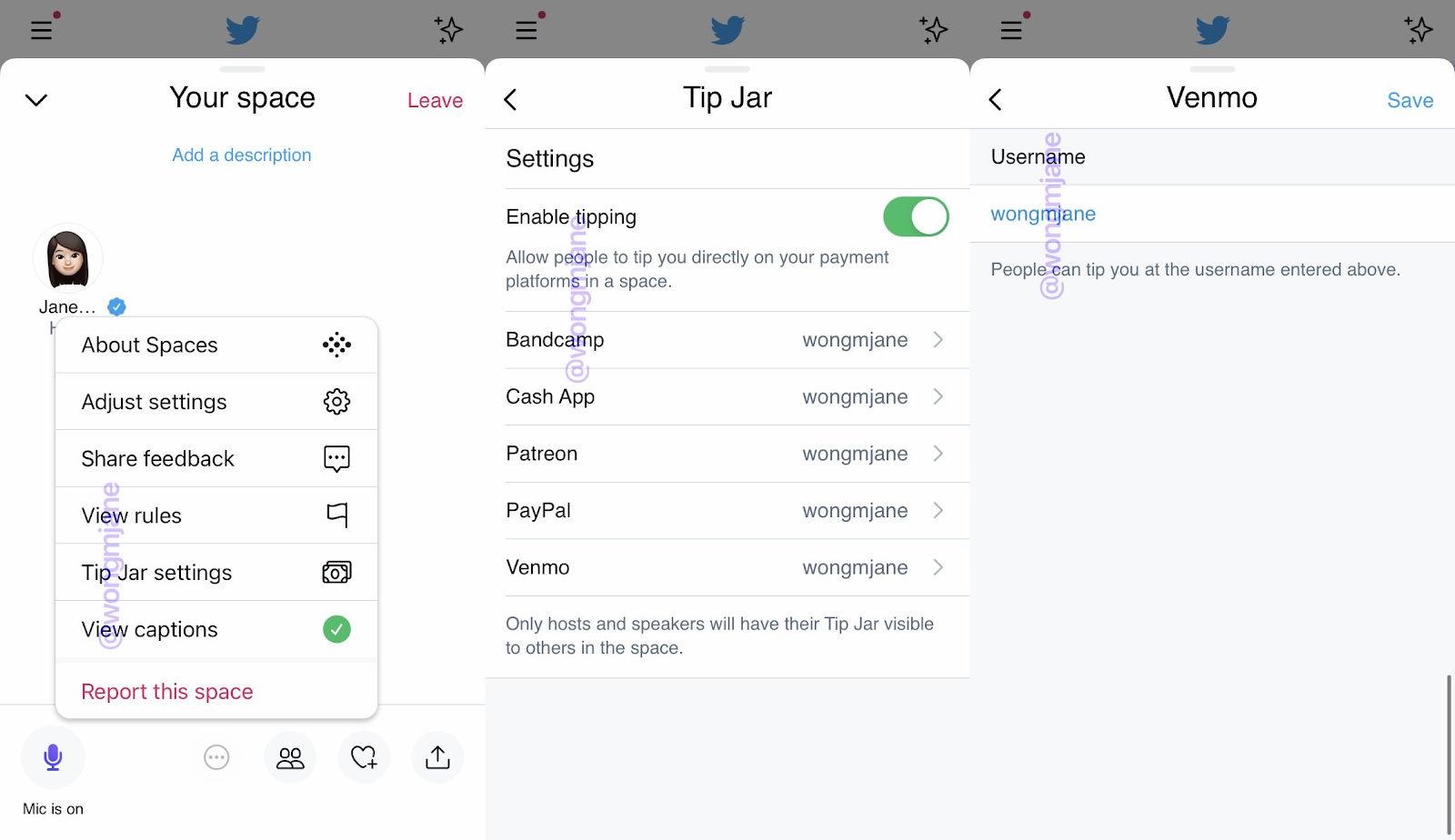 Twitter is building out Tip Jar functionality. (Source)
---
💼 Open Role Spotlight
Stealth mode B2B payments startup Vayu is hiring for a Head of Credit & Risk and a Director of Marketing. Happy to intro interested applicants.
---
🌎 International
International fintech updates courtesy of Amit Goel.
The growth of digital banks in the Middle East
An overview of worldwide regulated cryptocurrency exchanges
---
📜 Policy
In collaboration with Ben White.
---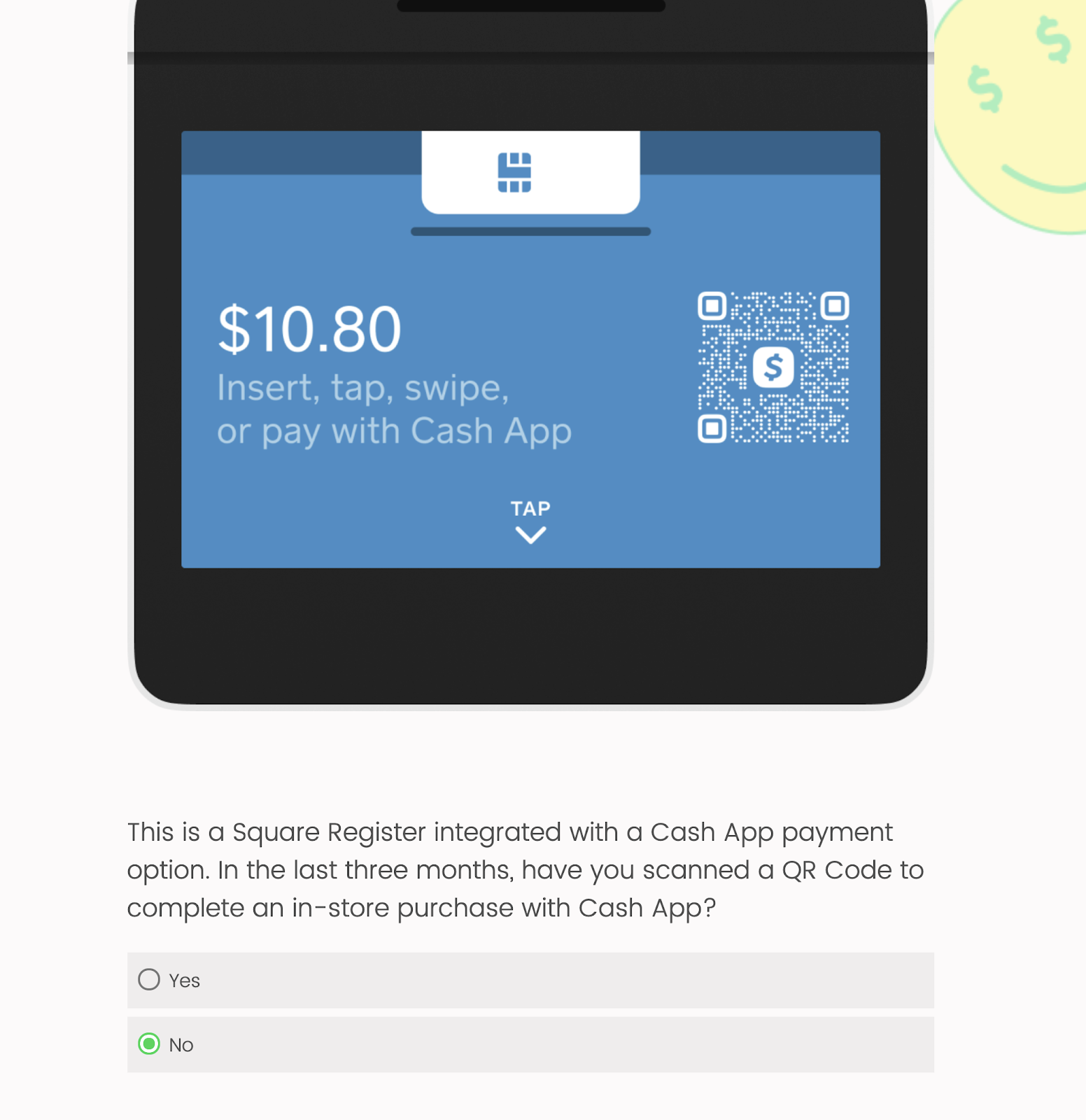 A Square survey to vet merchant appetite for on-us consumer payments via Cash app. (Cash App is currently available as a payment method for online checkout, and Square is hiring to increase the merchant network accepting Cash App.)