This Week in Fintech (3/13)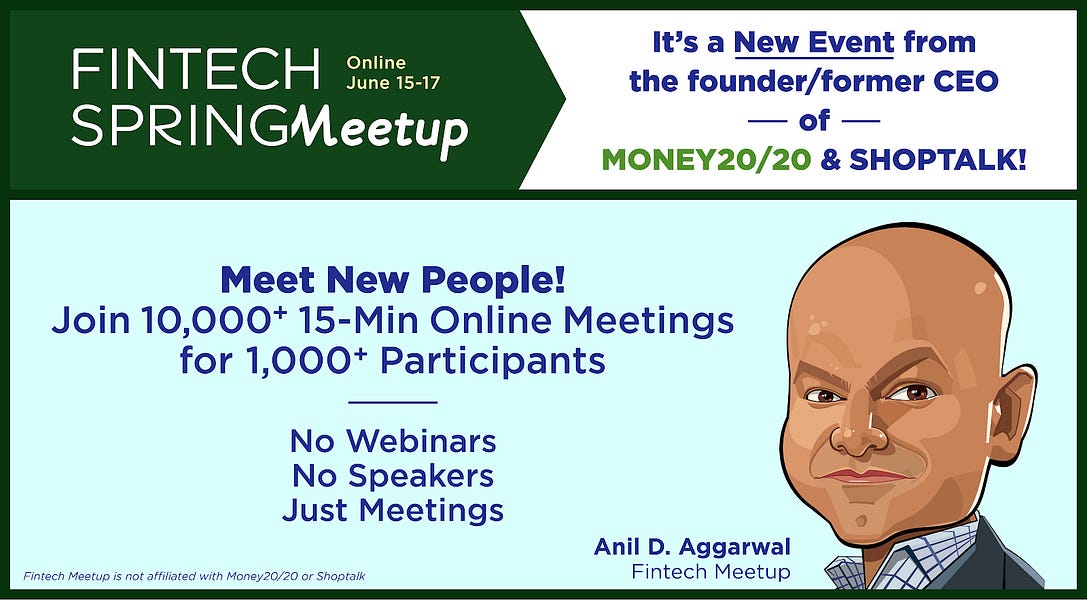 Hello Fintech Friends,
As market activity intensifies and asset valuations grow, late into a ~10 year growth cycle, curious to hear what investors are considering as safe havens?
Please find another week of financings and transactions below.
---
Sponsored Content
Fintech Meetup is a new event from the founder/former CEO of Money20/20 and Shoptalk! We're scheduling 10,000+ 15-minute online meetings so you can meet new people. No webinars. No speakers. Just meetings. Get your ticket now to join 1,000+ others, June 15-17.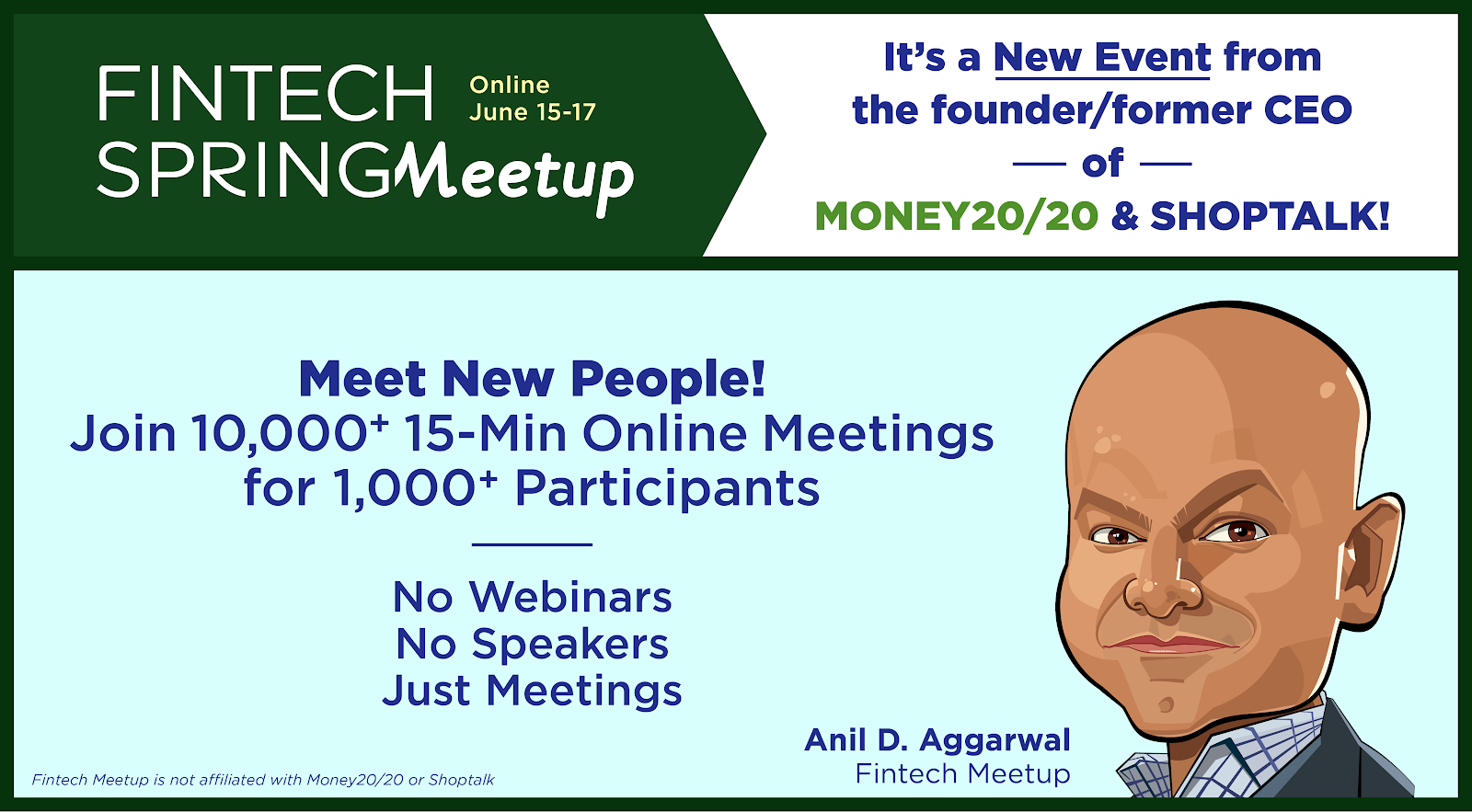 ---
💸 Venture Financing
☯️ Exits and M&A
💻 Fintech
🏦 Bank
SoFi acquired its own bank, Sacramento community bank Golden Pacific Bancorp, for $23 million.
💲 Investment Management
📈 SPACs
(This week we published Signals 4.3 on SPAC activity from Q4 2020.)
---
🔎 Weekly Deep-Dive
Need a deeper dive? Check out Simon Taylor's Fintech Brain Food. This week, on why open-source financial infrastructure is the future:
What's wrong with financial infrastructure today.
Why is it so hard to upgrade.
What can base primitives of finance do to help?
Also - four fintech companies you should see, a breakdown of the Pipe.com raise, Blockfi raising $350m!
---
📚 Deeper Reads
Credit unions need younger members. Can TikTok help?
14 steps to closing and working with a Bank Partner
No more talking, it's time for action on female representation in fintech
The Ultimate Guide to Fintech Data
Is India on the cusp of a new fintech revolution?
Income verification is white-hot right now, and Plaid wants in
A Tale of Symbiosis: How fintechs and banks rely on each other to thrive
There have never been more $100M+ fintech rounds than right now
DeFi and the Future of Finance
Digital Banking in Asia Sees Prime Time
LatAm's WealthTechs face regulatory and educational challenges
These are the Top Fintech Companies in Mexico
Google Pay: Everything you need to know
Watch out, PayPal. Square just launched its own bank
What to expect from the fintech industry in 2021
Why executives are suddenly talking about "buy now pay later"
"I should be able to grant credit to someone in Uruguay without blinking an eye"