This Week in Fintech (3/12)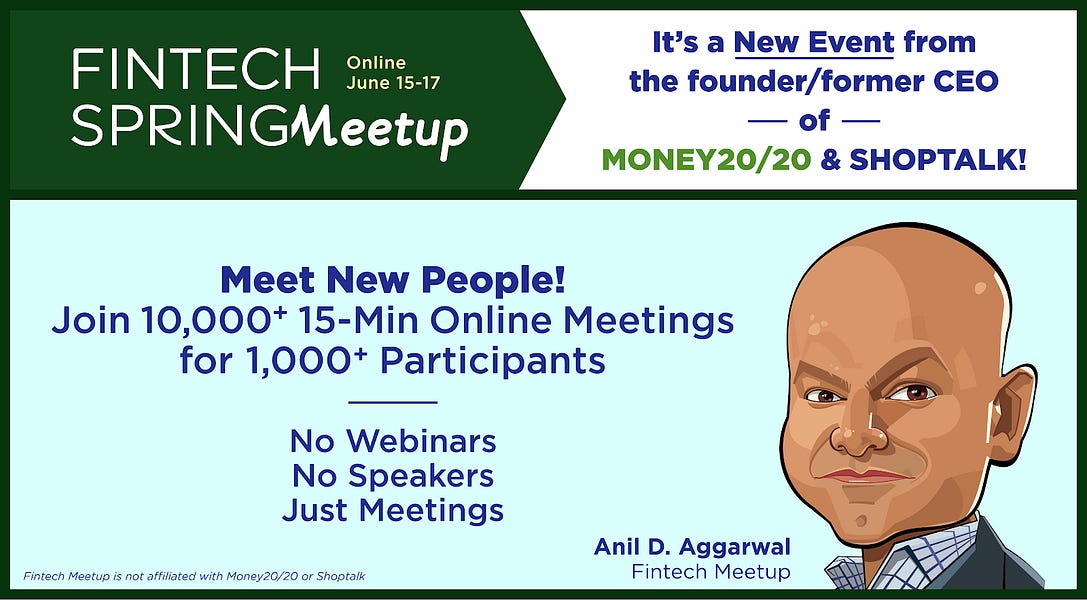 Hello Fintech Friends,
This Monday, we published Signals 4.3 on the Q4 rise in fintech SPAC activity, with some cautionary notes on the current frenzy. (Not long after, the SEC announced that it is looking into structural issues surrounding SPACs.) It will be interesting to see what the long-term effect of SPACs is on fintech exits.
We're excited to announce that we've added Edith Yeung and Richard Turrin to our upcoming presentations on fintech in China. We now have 200+ attendees confirmed - come join them.
Please enjoy another week of fintech and banking news below.
---
💬 Quote of the Week
"The driving forces behind the financialization of culture have been accumulating for years. We need to look at interest rates, tech maturity, inequality, and social media to understand the full picture."
---
📖 Read of the Week
In Financial literacy is a mirage, Myles Udland highlights an important and under-discussed point about consumer fintech in the US: the problem is not necessarily how people handle money; the problem is that they don't have any. There are limits to how much fintech can really do to drive financial health, and faced with growing inequality and diminishing social mobility, it may be time to explore how policymakers can help fintech to promote financial health.
📊 Stat of the Week
Bankruptcies are up 20% in 2020 compared to previous years, with real estate, restaurants, and retail among the hardest-hit. (Source: Washington Post)
---
Sponsored Content
Fintech Meetup is a new event from the founder/former CEO of Money20/20 and Shoptalk! We're scheduling 10,000+ 15-minute online meetings so you can meet new people. No webinars. No speakers. Just meetings. Get your ticket now to join 1,000+ others, June 15-17.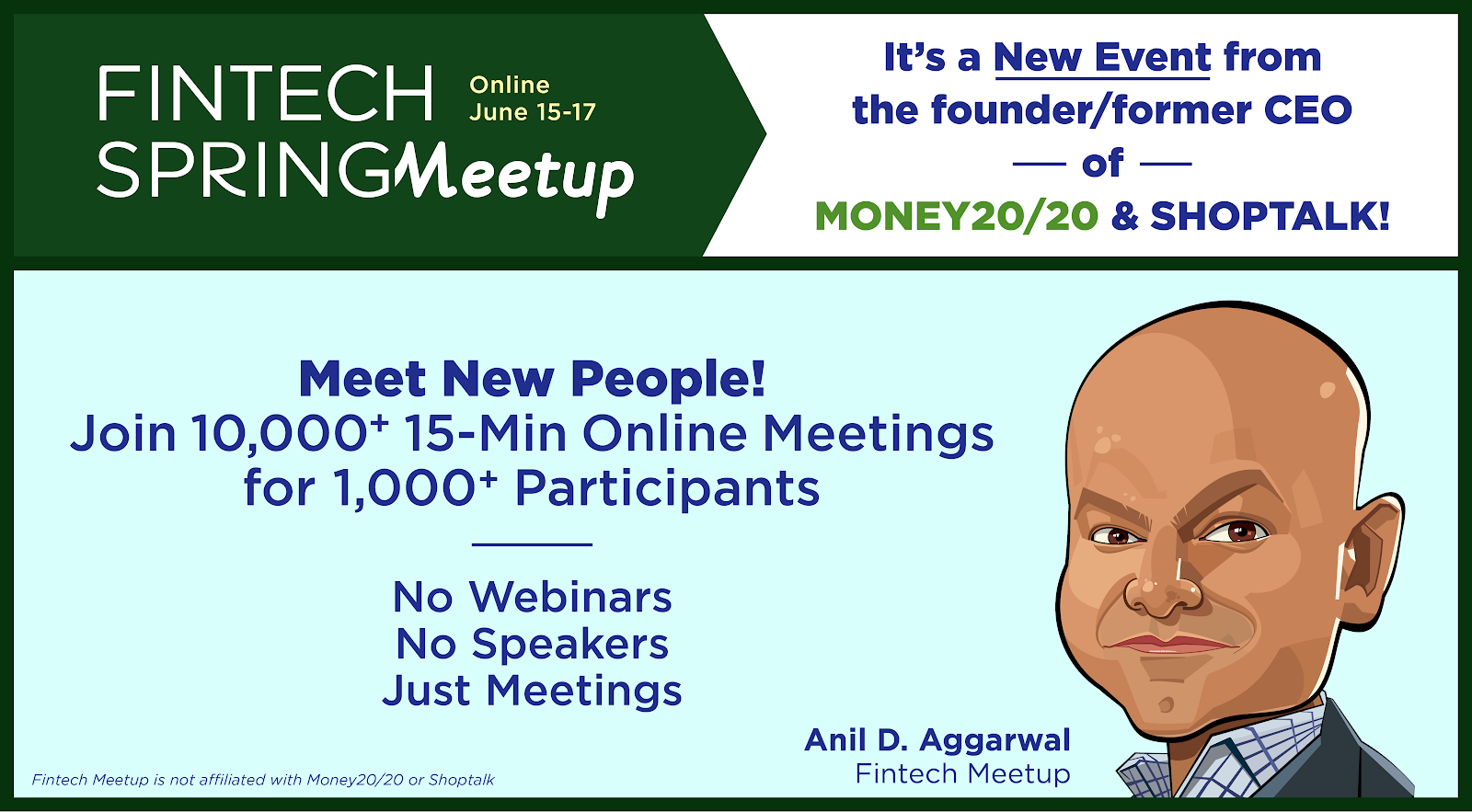 ---
🏦 Financial Services & Banking
🚀 Product Launches
Mastercard partnered with Deserve and Seneca Women to launch a card that rewards users for shopping at women-owned businesses.
US Bank launched a new digital application experience, leading to 200% YoY growth.
India's Axis Bank launched Whatsapp banking services.
📰 Other News
HSBC will expand banking services to homeless people across 100 UK branches.
BNP Paribas will add instant account-to-account payments in the EU through open banking partner Token. Citi is adding a streamlined cross-border payment experience.
JP Morgan will shut down Chase Pay at the end of the month and will launch a basket of crypto-correlated stocks. The bank also hired HSBC digital partnerships head Jeremy Balkin as head of innovation.
Malaysia's Bank Islam is working with Experian and Mambu to create a new Shariah-compliant digital bank. Mastercard and South African PayFac HelloPay announced a strategic partnership to roll out NFC mobile POS across Africa.
India's Icici Bank registered over 1 million users for its mobile payments app. National Payments Corporation of India and State Bank of India are partnering to create an NFC-enabled phone point-of-sale tool.
China continues to take big strides to distribute its central bank digital currency, with new tests in Shenzhen, Shanghai and Beijing.
Climate banking! Spain's CaixaBank will replace all cards with recycled materials and Swift and the ICC are partnering to create an international standard to identify supply chain ESG risks. The The Multi-Asset Climate Solutions Fund.
UK retailer Marks & Spencer's M&S Bank will close down its 29 in-store branches and checking accounts to refocus on reward-based credit cards and digital payments. Hackers published the personal details of several Flagstar Bank employees.
---
💻 Fintech
🚀 Product Launches
Fintech Wallyt partnered with NIC Asia Bank to launch QR payments for WeChat Pay and UnionPay in Nepal.
UK startup Fintern launched consumer loans underwritten with open banking financial data.
Hudson Fintech, a UK capital markets tech provider, launched a service that "filters, aggregates and reconciles trade messages [...] for confirmation and settlement."
Techemynt launched a stablecoin for New Zealand's banking system pegged to the country's dollar.
Payroll API Pinwheel released new API docs.
Consulting firm NTT DATA launched a new digital banking platform.
📰 Other News
Google and Nubank partnered to enable Android payments for Nubank customers in Brazil. It emerged that Apple can disable iCloud, App Store, and Apple ID accounts for users who don't pay down their credit card bills. And Russia's national payment system Mir is now compatible with Apple Pay.
Plaid simplified its returning user experience to allow users who've linked through Plaid before to more easily add services.
PayPal is bringing buy-now-pay-later to Australia. Cross-border payments platform Nium expanded to Ghana, Kenya, South Africa and Tanzania.
French telco Orange is looking for partners for its mobile financial services startup, which has lost €643 million in three years.
Russian supermarket chain X5 is rolling out pay-with-face technology in partnership with Sberbank and Visa.
Atmos ensured that all its users' deposits will only go towards clean energy projects.
Mortgage lender Guaranteed Rate announced its new platform Gateless, to automate more of mortgage decision-making.
Buy-now-pay-later firm Zip partnered with BigCommerce. Quickfee partnered with Recruiter.com's marketplace.
MoneyGram and Ripple are winding down their money transfer partnership as the former faces SEC litigation for selling an unregistered security.
Reddit co-founder Alexis Ohanian is starting Alt, a platform to trade sports cards like stocks. Wise founder Taavet Hinrikus is setting up a new investment fund.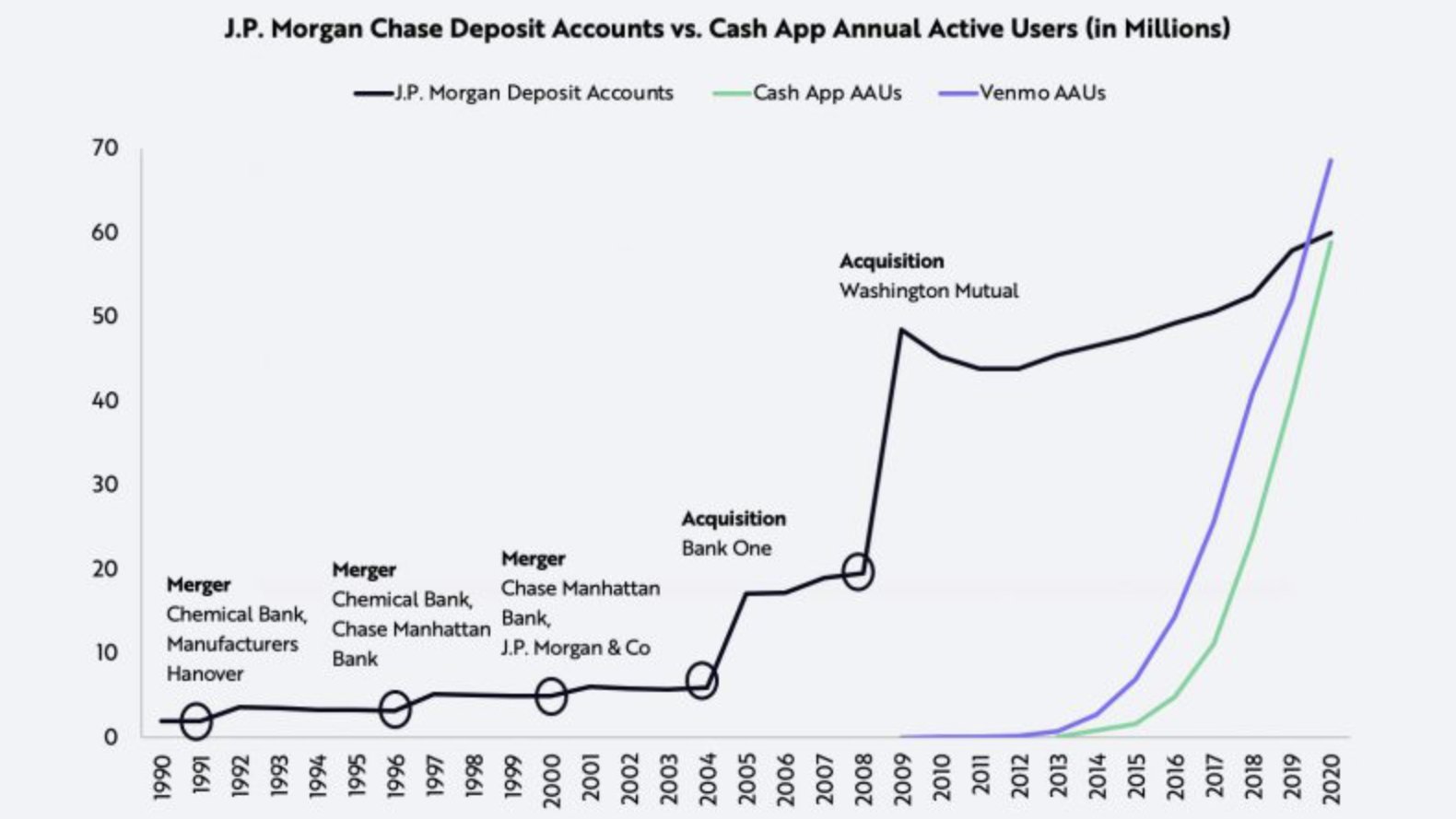 (Source)
---
💼 Open Role Spotlight
Stripe is hiring Product Managers to build out its buy-now-pay-later checkout products (eg. through partners like Afterpay).
---
🌎 International
International fintech updates courtesy of Amit Goel.
---
📜 Policy
In collaboration with Ben White.
Major fintech providers including Plaid, Brex, Afterpay, Ribbit Capital, and others launched the Financial Technology Association.
Morning Consult issued a fintech special report based on a poll of 4,400 consumers, showing key groups are still hesitant to adopt fintech products.
Lawmakers asked credit card companies not to raise interchange fees during the pandemic.
The UK's Competition and Markets Authority launched a consultation on the future of Open Banking in the UK.
A group in Arizona is organizing an open banking council to push for greater bank-fintech partnerships.
CFPB and SEC Nominees Rohit Chopra and Gary Gensler passed through Senate Banking Committee confirmation voting and head to the full chamber for final confirmation.
The Biden Administration is facing pressure to extend the Paycheck Protection Program, which is set to expire at the end of March.
Still no formal nominee for OCC chief, though news still swirls around names surfaced weeks ago.