This Week in Fintech (2/7)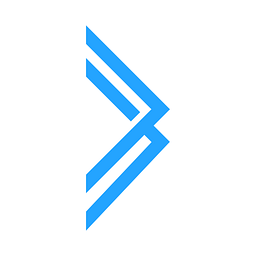 Hello Fintech Friends,
Happy Friday.
I heard some (great!) feedback this week that this newsletter is a bit dense. If you agree - or object - I would love to hear your opinion to help find the right balance of news items.
Without further ado, please find another week in fintech below.
Quote of the week

"Open source financial infrastructure will win because it enables people to fork off and improve it when they disagree with each other. That is why I am so excited."


- Richard Burton. CEO, Balance (source)
Open role spotlight
Sean Lippel, at Fintech Collective is looking to hire a Chief of Staff with potential to be COO at portfolio company Minka, a Colombian fintech building infrastructure for money.
Read of the week
In an interesting profile of recent product announcements from Square, Stripe, Divvy, Grubhub, and - most recently - Goldman (below) Techcrunch breaks down why so many fintech startups are loaning to small businesses.
---
In banking and credit card news, Goldman Sachs and Amazon are in discussion to team up on offering small business loans. As Goldman expands into more retail and consumer banking, including checking, savings, and wealth management, expect it to leverage these competencies to move into adjacent markets. Otherwhere in Goldman, in the UK, Marcus is quietly winding down its joint venture with Nutmeg, a fintech wealth manager, to launch an ISA (retirement) product.
In a parallel move, Citigroup is also expanding its digital retail banking features with a newly-announced digital roboadvisor. The catch: it is only available to 'priority' customers with at least $50,000 in deposits. For the less affluent, Citibank rolled out the Citi Wealth Builder, a digital ETF investment tool for clients with $1,500 available to invest. Elsewhere in Citi, the bank is setting up a $150 million impact investing fund to invest in companies creating a 'double bottom line' positive social impact.
Barclaycard is making an aggressive push into online retail through its new partnership with BigCommerce, which will make it a preferred payments partner for the 60,000 merchants on the SaaS platform.
Texas Capital Bank is taking a page from credit card rewards strategy with a bank-airline partnership that could set the tone for other banks: its newly-launched Bask Bank, which provides a digital savings account, earns American Airlines AAdvantage miles rather than interest.
Netherlands-based Rabobank spun off its internal fintech startup SurePay ahead of a UK launch. SurePay currently provides IBAN services that cover 90% of all online transactions in the Netherlands.
Sberbank analysis on the rate of digital payments adoption in Russia shows that, for the first time, digital payments overtook cash payments in Q4 2019. 50.4% of transactions were made with cashless instruments.
Within the span of one week, Intercontinental Exchange, the owner of NYSE, was rumored to be in talks to buy Ebay, instead acquired loyalty and rewards company Bridge2 to bring rewards to investing, and walked away from its Ebay deal.
Kenya's new Huduma Namba digital ID, which could enable access to financial services for many for the first time, could also exclude immigrants and minority groups. Canada's government, meanwhile, is pushing ahead with its review and implementation of open banking, focusing on data sharing security in its second phase.
---
In fintech news this week, moving in the reverse direction from fintechs like Paypal and Stripe, who are using payments data to facilitate underwriting for their new lending products, small business lending company Kabbage launched a business payments product that lets businesses manage all invoices with customers and suppliers.
Remitly is launching Passbook, a neobank focused on immigrants to the US. This product leverages Remitly's existing relationship with their core users - remittance senders in the US - by offering them a more seamless online application and KYC process that accepts international IDs.
In spite of tighter controls and bans, high-rate payday lending apps continue to spring up and thrive on mobile device app stores.
In UK neobanking, Revolut, Starling, and Monzo are all pursuing new rounds of funding. Revolut has partnered with rewards and loyalty solution Collinson to offer Premium and Metal customers complimentary access to airport lounges. The bank has also shifted its operations to Ireland and Lithuania following Brexit, and expects revenues to grow to $3.4 billion in 2022, up from $279 million (expected) for 2019. Starling has also added three new partners, Molo, Underpinned, and Paystream, to its integrations marketplace.
Canadian regulators have given the green light to goPeer, the country's first peer to peer lender, to begin operations. Colombia's regulators have also given the green light to Lulo Bank, the country's first neobank.
ZA, the neobank subsidiary of ZhongAn in China, established a partnership with Fiserv to launch its digital-only bank in Hong Kong.
The New York Department of Financial Services opened up a pilot program to provide regulatory assistance to insurance technology companies.
Cash-flow credit card issuer Petal (disclosure: where I used to work) hired Kabbage's Chief Risk Officer as its first CRO.
Microsoft has partnered with Australian Commonwealth Bank's X15 Ventures to work with 25 fintech startups in the country.
---
Financings
Exits and M&A
---
Deeper Reads
Privilege And Peril In Fintech
Fintech Today covers Goldman's banking-as-a-service and Citi's roboadvisor
I Have $24 in My Savings Account. Can Microsavings Make Me a Better Saver?
Visa's Plaid acquisition spurs speculation about Yodlee's fate
China's Once-Hot Peer-to-Peer Lending Business Is Withering
Colombia's Minka aims to disrupt infrastructure for fintechs with blockchain
Lend Academy Podcast: Kristen Berman of Common Cents Lab
Revolut CEO: Fintech is "just getting started"
Top 5 Countries Leading in Fintech Innovation
Silicon Valley's new black card
Cefpro Fintech Leaders 2020 Report
Tech in 2020: Standing on the shoulders of giants
Top Five Findings from the 2019 Debit Issuer Study
Facebook Libra's promise of financial inclusion doesn't sound right', Mastercard CEO says
Deaf Man Adopts Adorable Deaf Rescue Pup and Teaches Him Sign Language