This Week in Fintech (2/6)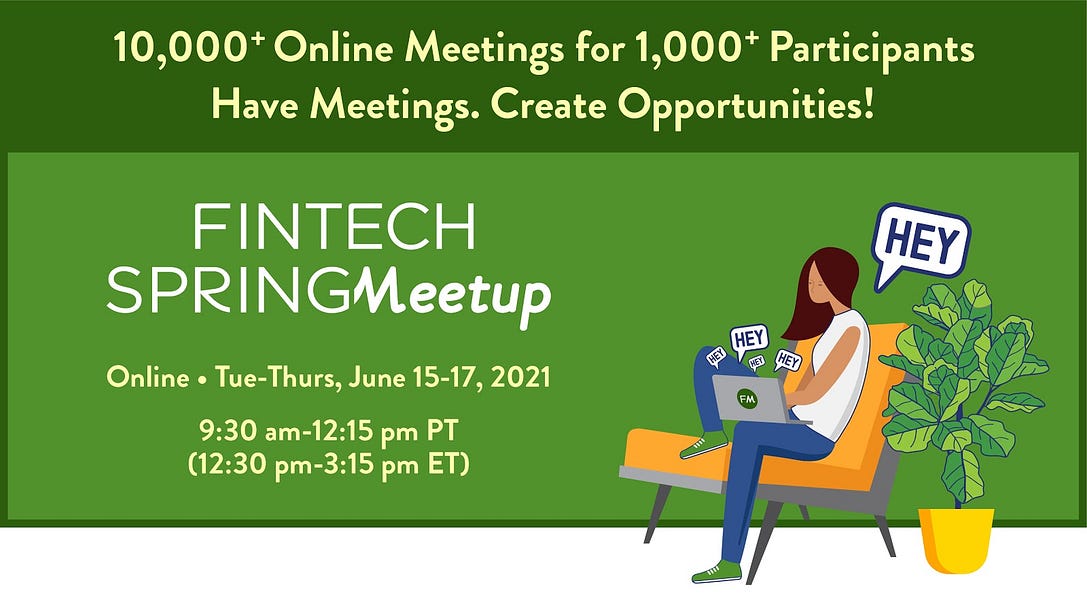 Hello Fintech Friends,
Who would be interested in a This Week in Fintech SPAC? I'm just kidding (am I kidding?) but these days I may as well not be.
Please find another week of financings and transactions below.
---
Sponsored Content
Join Fintech's largest online interactive community! Introducing Fintech Spring Meetup -- a new online event designed to get you 3 months' worth of meetings in just 3 half-days. Connect with the People You Know & Meet the People You Don't. No Webinars. No Content. Just Meetings. Get Business Done! Learn More & Join Waitlist.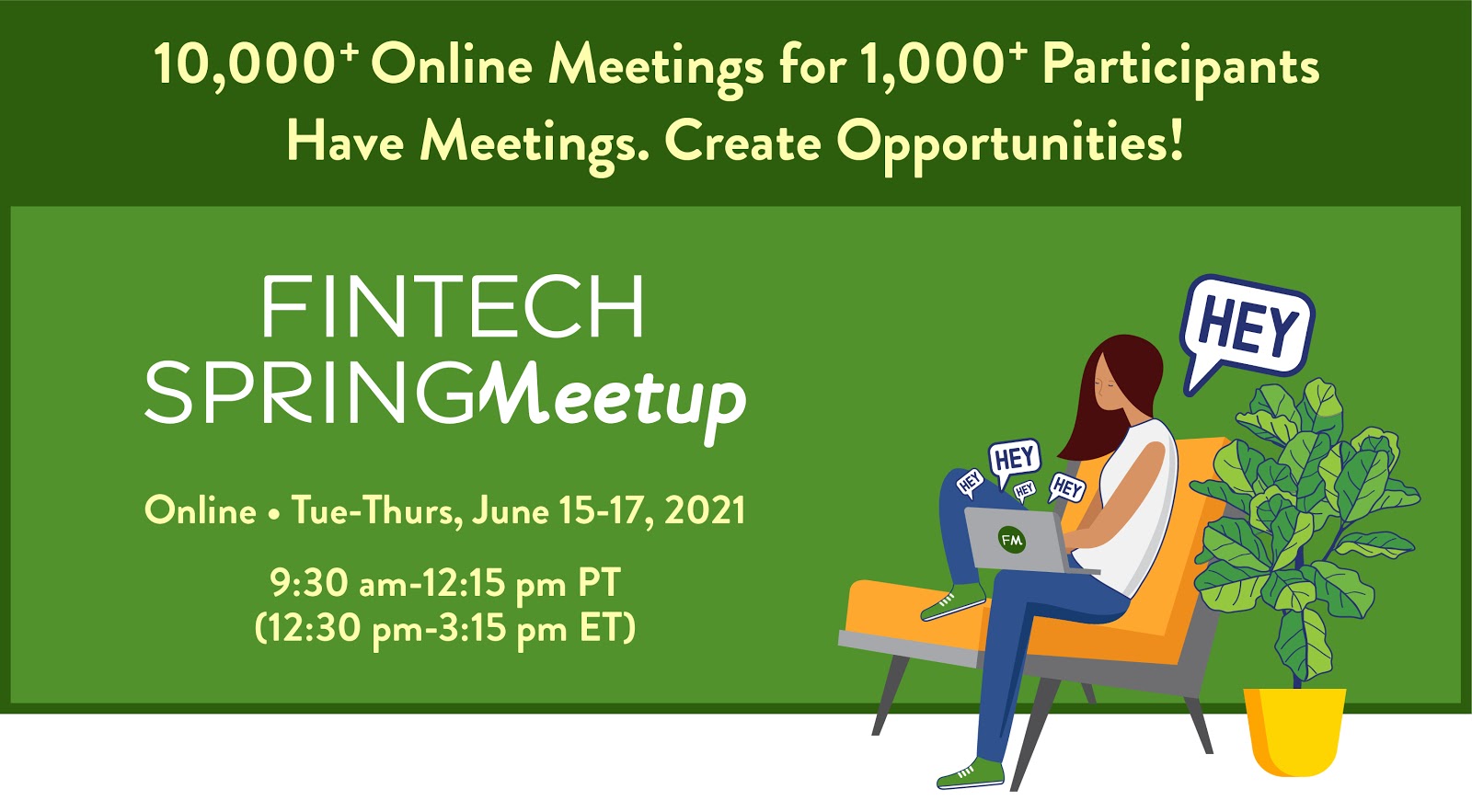 ---
💵 Financings
☯️ Exits and M&A
💻 Fintech
🏦 Bank
💲 Investment Management
📈 SPACs