This Week in Fintech (2/5)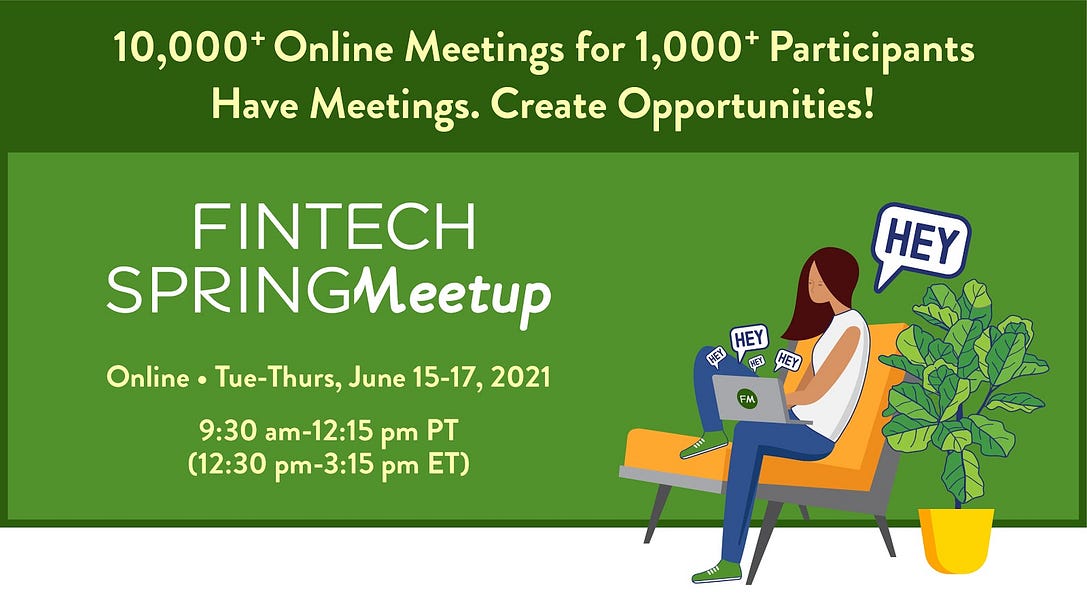 Hello Fintech Friends,
We got some great feedback when we asked for it over the last couple weeks. Thank you for weighing in on how we can make this newsletter better!
Some of the ideas we'll pursue: use visual differentiators between sections (emojis, more spacing) to make it less dense, and keeping the newsletter split into two weekly editions to make it more digestible.
There were other great ideas like adding flag emojis by country (doesn't seem to work on Substack) and scheduling the newsletter by timezone (also not supported) which I would love to do! As Substack rolls out more features, I look forward to adding them.
Please enjoy another week of fintech and banking news below.
---
💬 Quote of the week
"Eventually, every consumer will access his or her savings, loans, and investments via a mobile app. This reshuffling of the deck is being quickly adopted by consumers, but it should be appreciated even more by governments, who can finally offer monetary goals directly to their constituents."
Alex Rampell, Andreessen Horowitz (source)
---
📖 Read of the Week
If you follow me on Twitter, you've seen me fanboying over decentralized finance, which I believe is the future of fintech (once it works through its growing pains). This week, two stories came out in support of that future.
Goldfinch, which launched a stablecoin in December, has already lent out $1 million to fintechs including PayJoy in Mexico, Aspire in Southeast Asia, and QuickCheck in Nigeria, which then converted the coin to their local currency and re-lent the money. Elsewhere, an engineer used his own cryptocurrency as collateral to lend to himself and refinance his bank mortgage at a lower rate via Notional Finance. Relatedly, here is a piece on the strengthening case for banking with stablecoins.
---
Sponsored Content
Join Fintech's largest online interactive community! Introducing Fintech Spring Meetup -- a new online event designed to get you 3 months' worth of meetings in just 3 half-days. Connect with the People You Know & Meet the People You Don't. No Webinars. No Content. Just Meetings. Get Business Done! Learn More & Join Waitlist.
---
🏦 Financial Services & Banking
🚀 Product Launches
Bolsas y Mercados Españoles is launching an AI-based roboadvisor.
The Royal Bank of Canada launched its own buy-now-pay-later solution in partnership with Alliance Data's Bread.
UBS is rolling out a feature to let small business customers make payments from other providers in its platform.
📰 Other News
Visa is beginning to prepare its card and payment network to work with cryptocurrencies and partnering with First Boulevard, a neobank focused on the black community, to release crypto APIs.
JP Morgan is preparing to roll out a UK digital bank, with 400 new positions opening in the country. NatWest will convert all its debit cards from Visa to Mastercard.
Deutsche Bank's spinoff, IMP+ACT Alliance, published guidance on investing in accordance with the UN's Sustainable Development Goals. Goldman joined OS-Climate's open source climate data initiative.
The Reserve Bank of India is exploring the creation of a digital currency at the same time as its government drafts a law to ban bitcoin and other private cryptocurrencies. Meanwhile, Thailand's largest commercial banks implemented ACI Worldwide's real-time payments technology.
BBVA will invest another $150 million in its fintech venture firm, Propel.
TSB Bank in the UK saw its losses plunge to £204.6 million in 2020, as it moves ahead with branch closures. Germany's Commerzbank will cut 10,000 jobs and close 340 branches. Piermont Bank appointed a Chief Credit Officer.
Goldman's Marcus Bank and Myers-Briggs teamed up to make a financial personality quiz, and I think we can call the top now.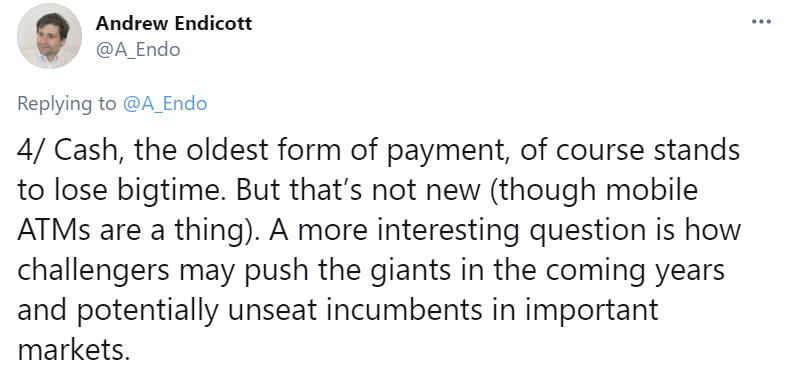 (Source)
---
💻 Fintech
🚀 Product Launches
Safaricom launched MPESA bill manager, including automated reminders for small businesses. Mobile open banking platform Spot Money launched in South Africa. Tap Tap Send launched a free remittance transfer service in Kenya.
Square launched Square Register, a fully-integrated POS for small businesses. Pine Labs launched AllTap, an app that turns any phone into a payment acceptance device.
Gemini launched an account that earns up to 7.4% APY on a wide variety of crypto assets. Uphold is launching a crypto card in Europe.
Social app Clubhouse pivoted into fintech, enabling creator payments.
Israeli mobile keyboard developer PayKey expanded its keyboard to enable customers to manage investments and apply for loans from within any app.
📰 Other News
In a restructuring deal with Chinese regulators, Ant Group will become a financial holding company, bringing it under the supervision of more regulatory authorities.
Jeff Bezos is stepping down from Amazon, but the firm's banking ambitions remain. PayPal's transaction revenues rose 12% following its introduction of crypto, and the company said users who trade crypto log in twice as often.
Neobank Chime reached 12 million customers. N26 took heavy losses on its €27 million effort to expand into the UK. UK agricultural challenger bank Oxbury went live on the low-code platform Naqoda. Current relaunched its app and announced $100 million in overdraft fees saved. Cashplus, a UK checking and card provider, secured a full UK bank license.
HMRC, the UK's tax authority, granted a £3 million open banking contract to startup Ecospend to enable taxpayers to submit payments directly from their bank accounts. Meanwhile, Yolt is bringing open banking data to mortgage lenders.
Klarna released massive growth numbers: the buy-now-pay-later giant has 15 million customers in the US and is adding 1 million per month.
Nigerian digital bank Carbon processed $240 million in payments in 2020, up 89%. Mono is building Plaid for Africa and now has backing from Y Combinator. Asset & Resource Management partnered with Nigerian roboadvisor Rise Vest. And Yoco, a South African digital payments network, has grown to 120,000 merchants.
Elastacloud ran a hackathon to build sustainable finance solutions.
Moody's and S&P Global gave Grab a B- / B3 rating, projecting the Indonesian fintech behemoth's cash burn to continue into 2023 due to local competition.
Fintech Spy: "The best fintech & neobank tracking tool." Kaleidofin: Indian financial services. ASA: a fintech marketplace.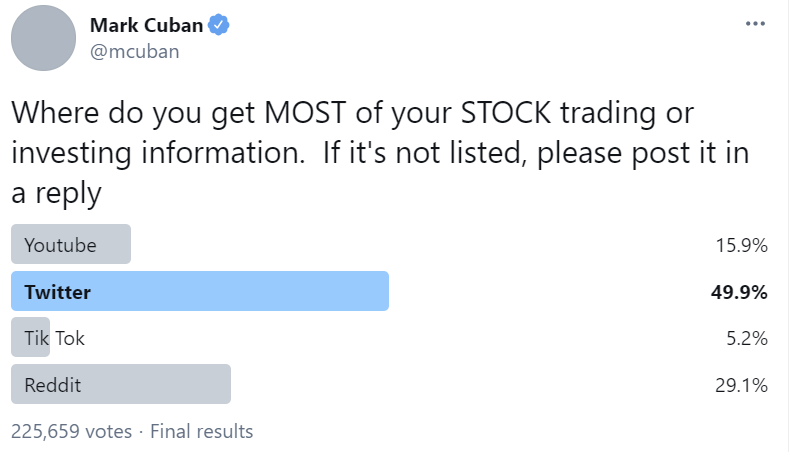 (Source)
---
📜 Policy
Courtesy of Ben White at Plaid.
---
🔎 Weekly Deep-Dive
Need a deeper dive?
This week in Simon Taylor's Fintech Brainfood - Gamestop, economic populism and how Robinhood weaponized Occupy Wall St.
What really happened?
Why is everyone so mad?
How should regulators respond?
---
📚 Deeper Reads
Can Fintech bring financial inclusion to all?
Why Moov is hosting fintech_devcon
Comparing India's UPI and Brazil's New Instant Payment System, PIX
The embedded lending we deserve
Interest in digital wallets has increased with the pandemic
Robinhood: It's Time for Real-Time Settlement
Robinhood Is A Perfect Example Of Fintech's Insidious Power
Reflections on Robinhood's Growth
Meet the Robinhood mafia: These 10 former employees are raising millions of dollars for their own startups
Why Neobanks Will Ascend Only At The Speed Of Trust
Revolut disrupted banking in Europe—can it do the same in the U.S.?
Top 5 Fintech Trends That Will Shape Financial Markets in 2021
Payments In 2021: Five Trends Driving Industry Transformation
Why 2021 will be an exciting year for fintech
Unfolding Of 2021 For the Fintech Sector
FT Partners' Monthly Market Update
The following policy articles are from Allon Advocacy:
Fintechs That Get Bank Charters Should Be Subject to CRA. Period
AML Innovation and Whistleblower Provisions of the NDAA Mean Important Changes Ahead
Biden Set to Tap Former Treasury Official Barr As Top Bank Regulator
Janet Yellen Will Consider Limiting the Use of Cryptocurrency
Financial Firms Brace for Biden's Consumer Agency Chief
Meet the Philly and N.J. pups competing in this Sunday's Puppy Bowl XVII