This Week in Fintech (2/4)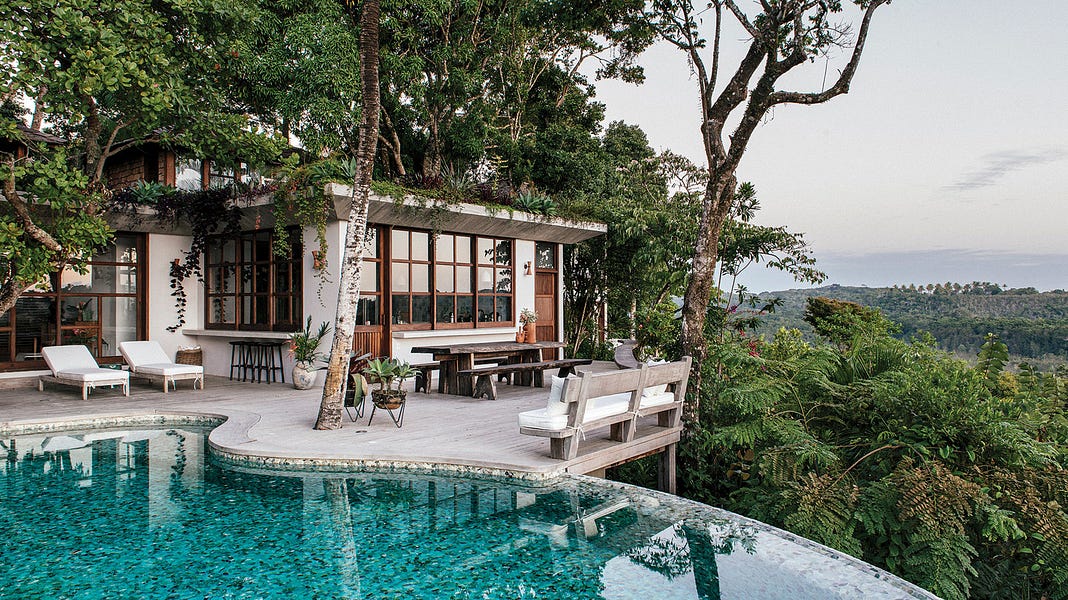 Hello Fintech Friends,
What a week it's been. The response to the launch of our fund was overwhelming and we'll close it and begin investing in the next week. Thank you to everyone who reached out :)
And we have so much going on!
Come meet us out in the wild.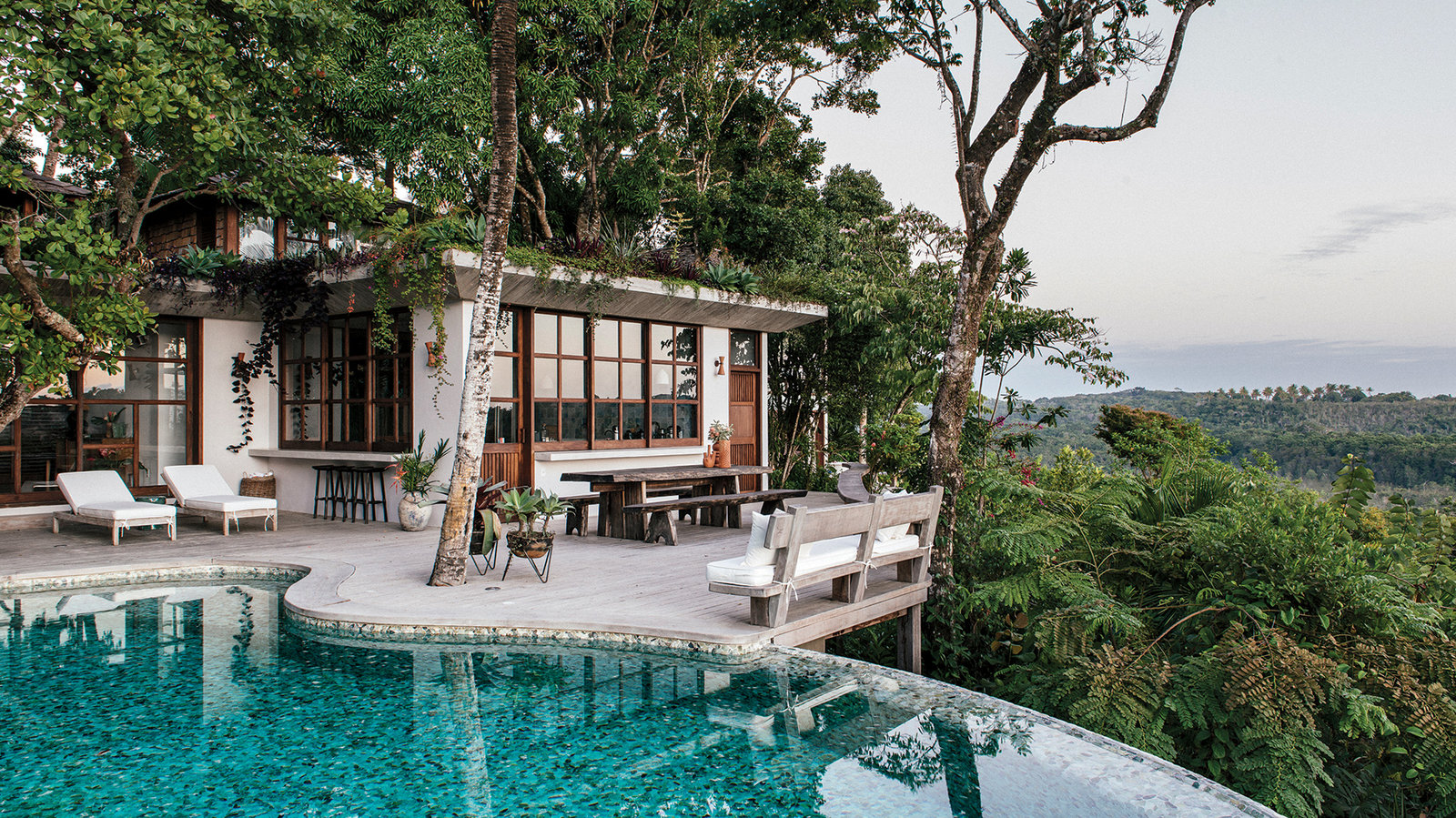 Please enjoy another week of fintech and banking news below.
---
💬 Quote of the Week
"The Matrix Fintech Index has significantly outperformed major public stock indexes as well as a basket of legacy financial service providers for the fifth year in a row. [...] Despite a roughly 30% draw-down in the last months of 2021, the Matrix Fintech Index continued to beat the broader market as well as incumbent financial service companies."
Dana Stalder & Matt Brown (Source)
---
📖 Read of the Week
This week in the vein of "first they ignore you, then they fight you, then you win," mainstream banks are engaging in a heated rearguard action to launch fintech-like products and… it's working? Early paychecks, no-fee overdrafts, digital account features - inspired by the growth in consumer fintech over the last decade, these products are all going mainstream, and enabled by neo-core providers and BaaS, banks are launching them quickly. Net-net: This is good for fintech users! When more companies compete, users win.
📊 Stat of the Week
Visa users made $2.5 billion in payments with crypto-connected cards during the company's fiscal first quarter. (Source)
---
Sponsored Content
Fintech Meetup is around the corner! Less than 30 days left to get your ticket to the world's largest fintech meetings event. We're facilitating 30,000+ meetings so you can meet and create opportunities with the leading Fintechs, Payments Companies, Networks, Banks, Investors, Neobanks, Credit Unions (and many more!).
1,000+ companies have already signed up–time to get your ticket! Virtual, March 22-24. Get Ticket Now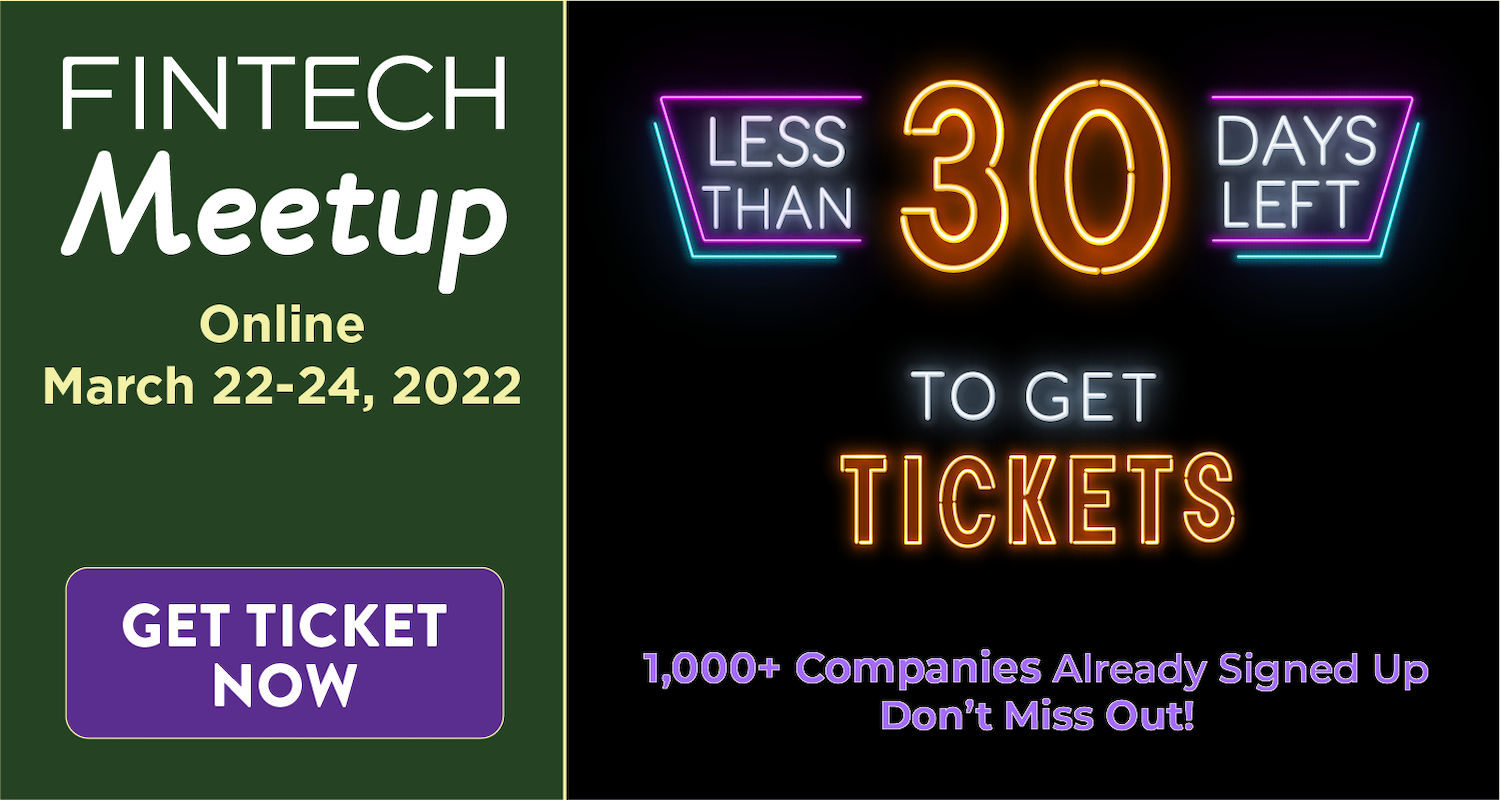 Want to sponsor a newsletter? See our sponsorship information here.
---
💼 Open Role Spotlight
Come find your place on the team at the most inspiring fintech startups! Browse open roles on This Week in Fintech's job board.
Ziina *, building the Venmo + Square of the Middle East, is hiring a Head of Customer Success and a Content Strategist.
---
🏦 Financial Services & Banking
🚀 Product Launches
Experian is launching a buy-now-pay-later credit bureau.
Visa launched its fintech program in the UAE.
📰 Other News
Lloyds signed up a car dealer for its account-to-account payment tool, PayFrom Bank.
HSBC is earmarking $100 million of its budget to invest in green technology.
Capital One is working with Trovata to build automated cash management for corporate clients. Cadence Bank is working with MX to deliver better data insights. The UK's Shawbrook Bank is making loans 5x faster thanks to AI.
India - fresh off a proposed 30% crypto tax - says it will launch a digital rupee this year.
The Luxembourg Stock Exchange listed its first security token. Accenture is building an instant payments system for the UAE.
---
💻 Fintech
🚀 Product Launches
Syndicate launched its community investment tooling platform, Investment Clubs. Hector DAO launched its own lending and borrowing network, Hector Bank.
MoonPay launched a credit and debit checkout tool for NFT purchases.
Pell Capital launched a program to give homeless UK residents contactless cards.
UK neobank Monzo is finally, after the retreat of Revolut and N26 from the US, moving from beta to public launch in the US. Revolut, meanwhile, moved into Ireland.
PayPal launched its buy-now-pay-later service in Germany for transactions up to €1000.
NDOVU launched a wealthtech platform for Kenya.
📰 Other News
Stripe is partnering with Spotify to enable real-time artist payours.
Upgrade added a shopping section to its app, as it pursues the "super app" holy grail.
Paysend partnered with Visa Direct on international money transfers.
Revolut added pet insurance. Xrent is building a rent-to-mortgage ladder card.
El Salvador's Chivo bitcoin wallet just won't stop breaking.
Solana Pay is building an SDK for online and offline merchants to accept crypto payments.
Canada's TerraZero is building mortgages for real estate in the metaverse.
Google Cloud announced a new digital assets team focused on defi clients. PayPal admitted that 4.5 million accounts were illegitimate, sending the stock down 25% in a day.
Central Payments announced prepaid card partnerships with Kinly (formally First Boulevard), Wellthi, Soon, DraftFuel, Fourth and Tapcheck.
Plaid's FinRise incubator added 5 companies to its second cohort.
EU open banking platform Truelayer came to Austria, Belgium, Denmark, Finland and Portugal. Argentina's Uala launched in Colombia. Swedish retail banking platform Minna Technologies came to the UK.
Private equity firm Helios is looking to increase its stake across African mobile money operators. Dubai's ICICB Group is building "the world's best blockchain" and a neobank in Brazil.
Ryan Breslow is stepping back as CEO of Bolt, and on that note…
---
🧑‍🤝‍🧑Fintech People Moves
Last month, our partners at Intersection Growth Partners tracked 54 different people moves across the fintech industry:
See the full list in their Medium post.
---
Sponsored Content
Want to sponsor a newsletter? See our sponsorship information here.
---
Come meet us in-person at www.fintechhappyhour.com.