This Week in Fintech (2/20)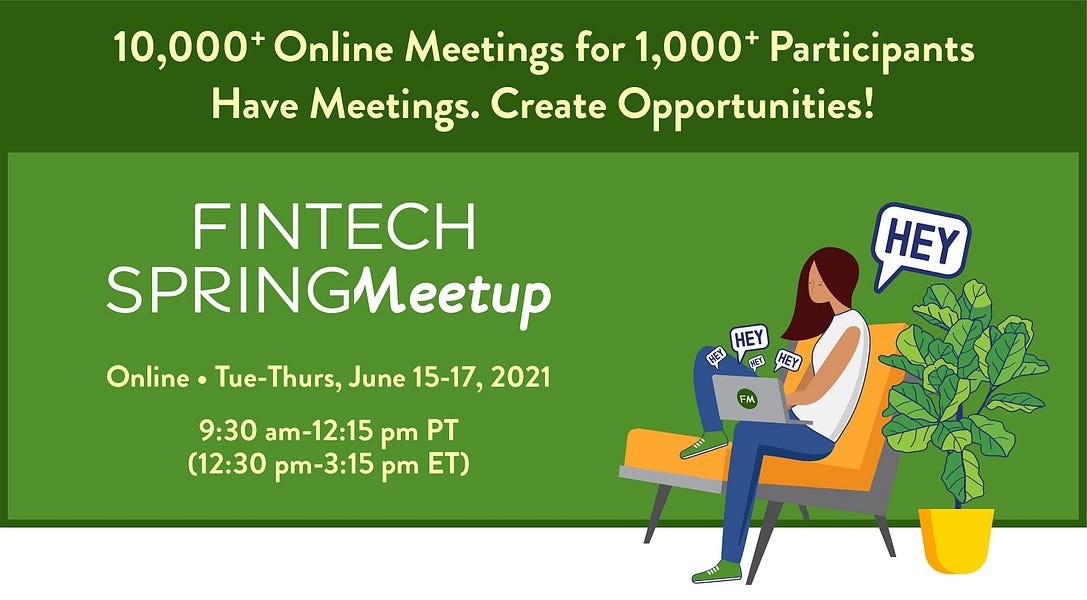 Hello Fintech Friends,
Fintech founders tend to understand better than most of tech the value of raising non-dilutive debt alongside equity. I recently partnered with the team at Coromandel Capital to help more fintechs raise debt successfully. If your company is looking to raise funds, happy to put you in touch with the team there.
Please find another week of financings and transactions below.
---
Sponsored Content
Join Fintech's largest online interactive community! Introducing Fintech Spring Meetup -- a new online event designed to get you 3 months' worth of meetings in just 3 half-days. Connect with the People You Know & Meet the People You Don't. No Webinars. No Content. Just Meetings. Get Business Done! Learn More & Join Waitlist.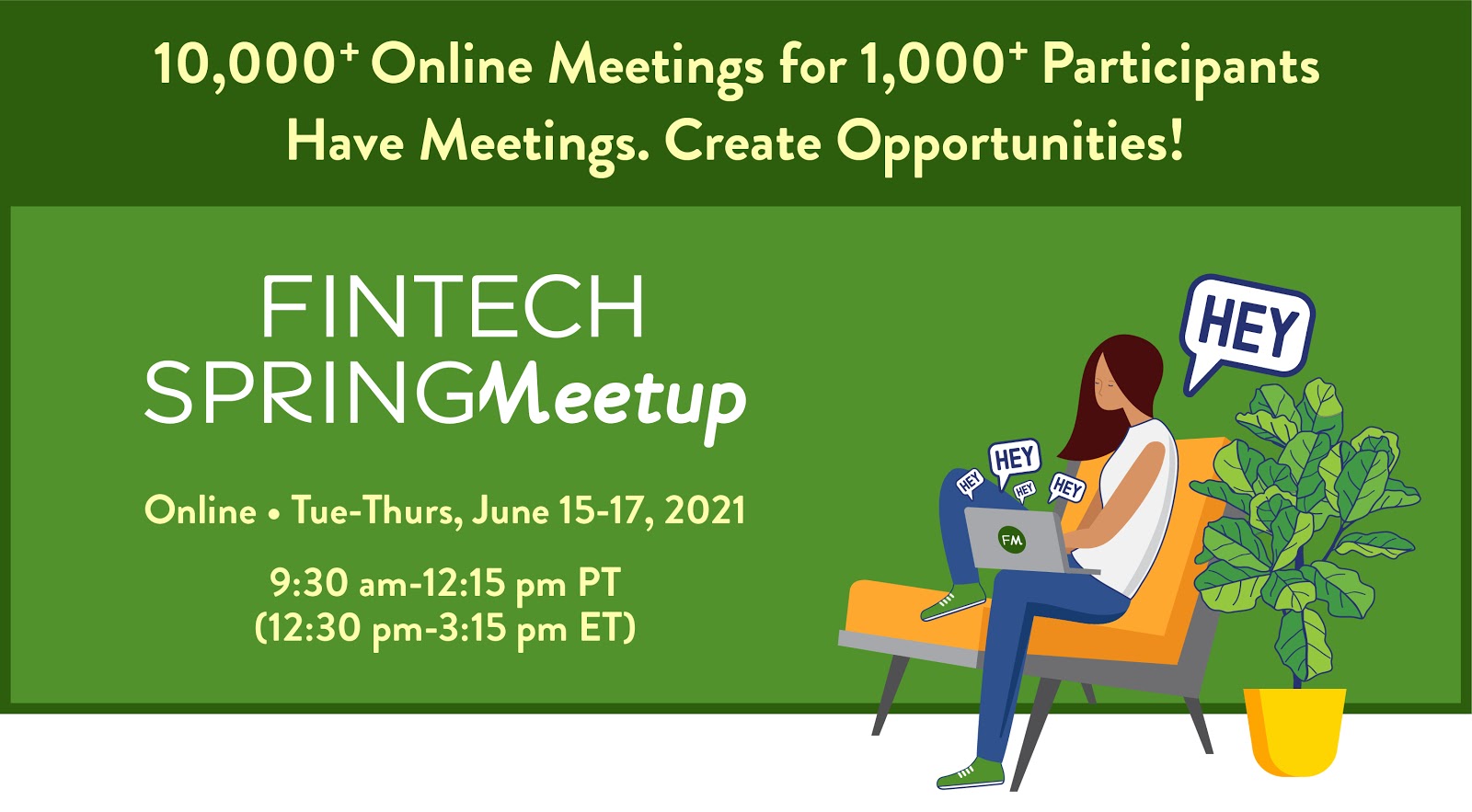 ---
💵 Financings
☯️ Exits and M&A
💻 Fintech
🏦 Bank
📈 SPACs