This Week in Fintech (2/19)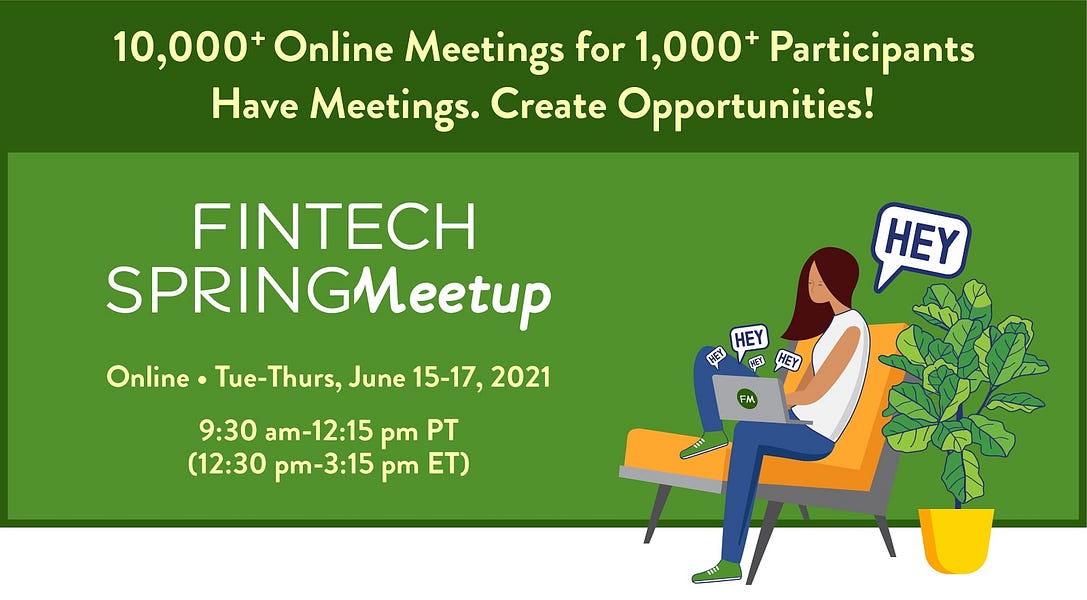 Hello Fintech Friends,
We just published Signals 4.1, covering all fintech fundraises from Q4 2020 and analyzing where money is moving into the space.
Separately, please let us know: which dates would work best for you to attend the next round of geo deep-dives? We are targeting a Friday in late March or early April and we've already been put in touch with some great speakers covering Southeast Asia, Australia, and the MENA!
Please enjoy another week of fintech and banking news below.
---
💬 Quote of the week
"'As incumbents pick up investment while VCs reduce investment, we tilt towards a world where incumbents are less susceptible to disintermediation and more likely to co-opt new technologies," the bank said."
Frank Chaparro. Silicon Valley's Romance With FinTech Startups Is Dwindling, May 22, 2017 (source)
"Investments in the fintech sector doubled year-on-year in 2018-2019, a pace which continued in 2020, and is expected to increase even further in 2021."
Meir Orbach. Massive funding, huge IPOs and sky-rocketing valuations: Welcome to the fintech gold rush. Feb 17, 2021 (source)
---
📖 Read of the Week
Inequality.org assembled data that break apart the state of the global economy… and the data are stark.
Rather than receding, wealth inequality is on the rise in almost every geography other than Africa and the MENA. The US leads the imbalance: the richest 1% of Americans own over 40% of national wealth. While American inequality was improving for 50 years following the great depression, over the last 40 years it's slid back almost entirely.
Job growth has not recovered, especially for lower-income workers. As Jason Mikula rightly notes, if we want to close the age-old gap, we have to support policies that move the economy back to full employment. How can the fintech community focus on building products that alleviate this disparity?
📊 Stat of the Week
Social commerce spending is expected to grow 34.8% this year in the US. (WSJ)
---
Sponsored Content
Join Fintech's largest online interactive community! Introducing Fintech Spring Meetup -- a new online event designed to get you 3 months' worth of meetings in just 3 half-days. Connect with the People You Know & Meet the People You Don't. No Webinars. No Content. Just Meetings. Get Business Done! Learn More & Join Waitlist.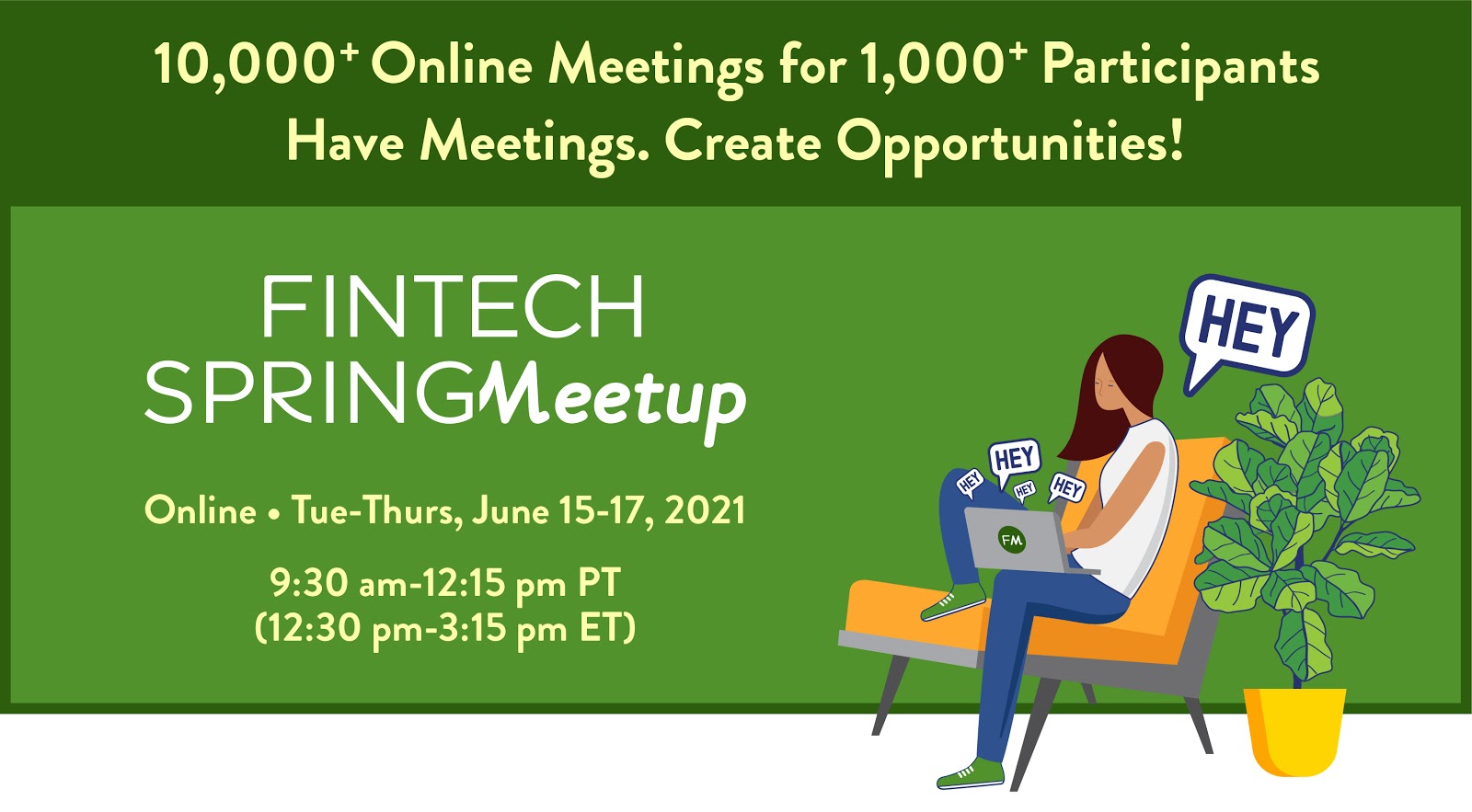 ---
🏦 Financial Services & Banking
🚀 Product Launches
Goldman Sach's Marcus debuted its Marcus Invest digital retail investing platform (more details here). (The bank also hired ex-PayPal and Stripe exec Swati Bhatia to lead its consumer unit.)
📰 Other News
Mastercard is partnering with Island Pay, a pan-Caribbean digital wallet, and the Central Bank of the Bahamas, which issued its own central bank digital currency called the Bahamas Sand Dollar, to launch a Sand Dollar-linked credit card. The card network also launched a program to support black women-owned businesses.
Everything is, really, fintech. Ikea took a 49% stake in Ikano Bank, forming a strategic partnership to build financial products (cards? savings accounts?) for its customers.
Wells Fargo received approval from the Federal Reserve to overhaul its internal risk management and governance so that it can lift a cap on total assets.
Akoya, a bank consortium-led Plaid competitor in the US, added Chase to its data access network. New Zealand's ANZ Bank partnered with the UK's Bud on open banking technology.
Japanese credit card issuer JCB developed a blockchain-based micropayment infrastructure with Singapore's Keychain. Sweden's Central Bank is extending its digital currency pilot another year.
And the UK is investing £10 million to create "green finance" hubs in Leeds and London.
---
💻 Fintech
🚀 Product Launches
Web browser maker Opera committed $100 million to launch a European fintech strategy, which will see it issuing virtual Mastercard debit cards, giving users cashback on purchases in the browser, and extending BNPL loans.
Cashfree, an Indian digital payments and banking startup, launched a suite of tools for e-commerce merchants. Interswitch, the Nigerian payments digitization startup, launched Quickteller Business, a small business payments management platform.
Stripe launched its climate removal purchase tool - Stripe Climate - globally, which lets online businesses redirect some of their proceeds towards four tech initiatives focused on reducing carbon footprints. Over 100 companies in Europe have now signed up.
Marqeta launched credit card issuing and processing to its platform on the heels of its IPO filing.
Zeta, a banking app for families as the core unit, launched a joint card for couples. HM Bradley also announced joint accounts.
Long Game launched its Rewards product, a game that banks can layer into their UIs to promote savings behavior among account-holders. The analogy they use is "What gummies did for vitamins, Long Game does for finance."
Revolut launched QR code payments for European businesses.
📰 Other News
Apple Pay is expanding to Mexico, its second Latin American country after Brazil. The Apple Pay wallet can also now be used to spend cryptocurrencies, after BitPay had its cards approved. PayPal also expressed interest in becoming a digital wallet distributor of central bank digital currencies.
Following its acquisition by Intuit, Credit Karma announced its integration with Turbotax
Atom Bank and Plaid partnered on SMB loan applications. Fronted came out of stealth with its open banking rental deposit loans. Monzo and Truelayer partnered to stop gambling.
Indian SMB fintech Razorpay plans to grow headcount by 50% this year. Whatsapp Pay is also growing slowly but surely in India. South African fintech Mama Money, a similar money transfer app, grew 500% during the pandemic.
Stripe valuation jumps to $115 billion. Hedge fund looks to hire r/wallstreetbets sentiment trader. Jack Dorsey, Jay Z, bitcoin, India, and Africa.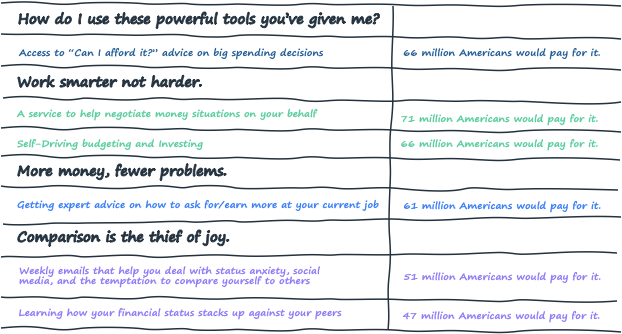 (Source: Fintech Takes)
---
💼 Open Role Spotlight
Payroll API platform Argyle is hiring a Director of Sales.
---
📜 Policy
In collaboration with Ben White.
The GameStop hearing has brought fintech under a magnifying glass, with Democrats lining up to scrutinize the industry. Robinhood CEO Vlad Tenev leaned into financial inclusion in an attempt to win over progressive minds.
President Joe Biden pushed back against Democratic Congresspeople on student debt relief, saying he will not increase the write-off from $10,000 to $50,000.
A coalition of bank industry groups published a set of principles outlining their commitment to support U.S. efforts to combat climate change.
The FDIC named Neocova founder Sultan Meghji as the agency's first Chief Innovation Officer.
Colombian regulators are working on open banking legislation for 2022.
---
🌎 International
Get your weekly fix of Fintech in India and Asia with Osborne Saldanha's Fintech Inside. This week's edition includes:
One Big Thought: Deeper look at India's credit information companies and credit scoring.
Top 3 News Items: Overview of Digital Payments performance in 2020, India's government to set up an intelligence unit to tackle financial fraud, and India's government flagged concerns on public banks setting up competing payment rails.
Featured Fintechs: Featuring Indian fintechs in Banking APIs, Investing and Gamified-Savings.
India and Asia Update.
---
🔎 Weekly Deep-Dive
Need a deeper dive? Check out Simon Taylor's Fintech Brain Food for more insight into the stories driving this week's news.
---
📚 Deeper Reads
Why Adyen's valuation is too demanding
Chinese microlending is getting weird and dangerous
UAE residents now have new ways to spend and save money
Under new leader, Fintech Sandbox aims for a more inclusive fintech
The US Fintech Domino: Bank M&As and SMB Neobanks
PayPal wants to be an all-in-one super app. It has its work cut out
Big banks, Big Tech face off over swipe fees
The European fintechs to watch in 2021
Seven Fintechs Shaping Africa's Digital Payment Ecosystem
Who is hiring? Fintech Edition (Feb 2021)
Video shows knife-wielding squirrel in woman's backyard
---
Sponsored Content
Navigating the 2021 tax season will present new challenges for creditors. Research shows that consumers, facing more than one obligation, will choose to resolve their debts when they trust the collector and when they can resolve on their own terms. In this webinar, leaders from TrueAccord will showcase digital innovations that transform the consumer experience – winning consumers' attention, trust, and engagement during the 2021 tax season. Register now.