This Week in Fintech (2/13)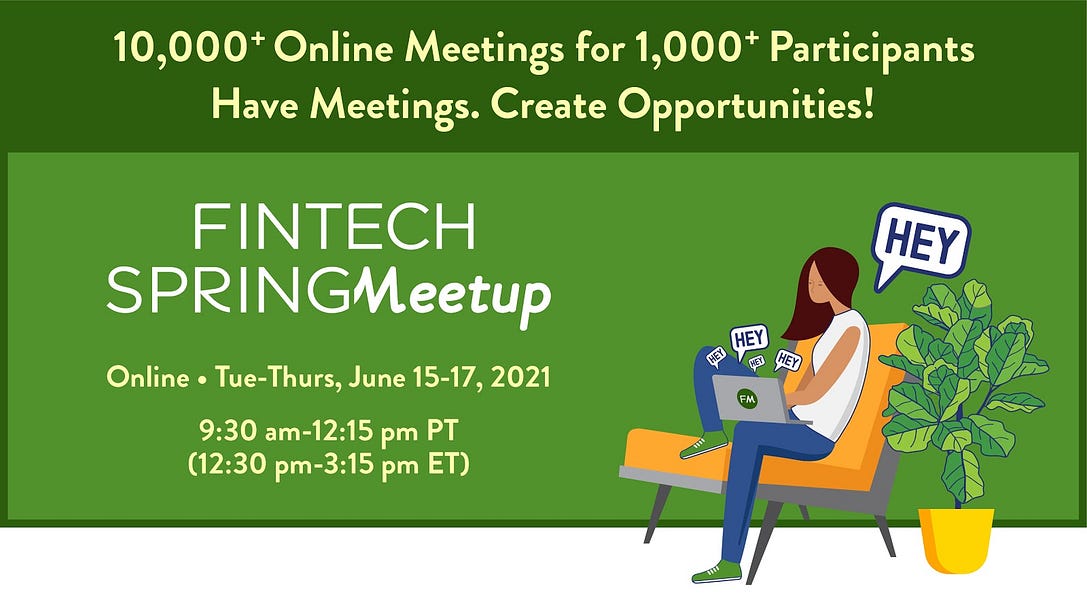 Hello Fintech Friends,
I think I am in the wrong business, which is working in fintech but not starting an endless slew of new companies. There seems to be a bottomless supply of capital to invest in fintech startups these days and it shows no signs of abating.
33 fundraises this week may be the new record. I'll bet we break it next week.
Please find another week of financings and transactions below.
---
Sponsored Content
Join Fintech's largest online interactive community! Introducing Fintech Spring Meetup -- a new online event designed to get you 3 months' worth of meetings in just 3 half-days. Connect with the People You Know & Meet the People You Don't. No Webinars. No Content. Just Meetings. Get Business Done! Learn More & Join Waitlist.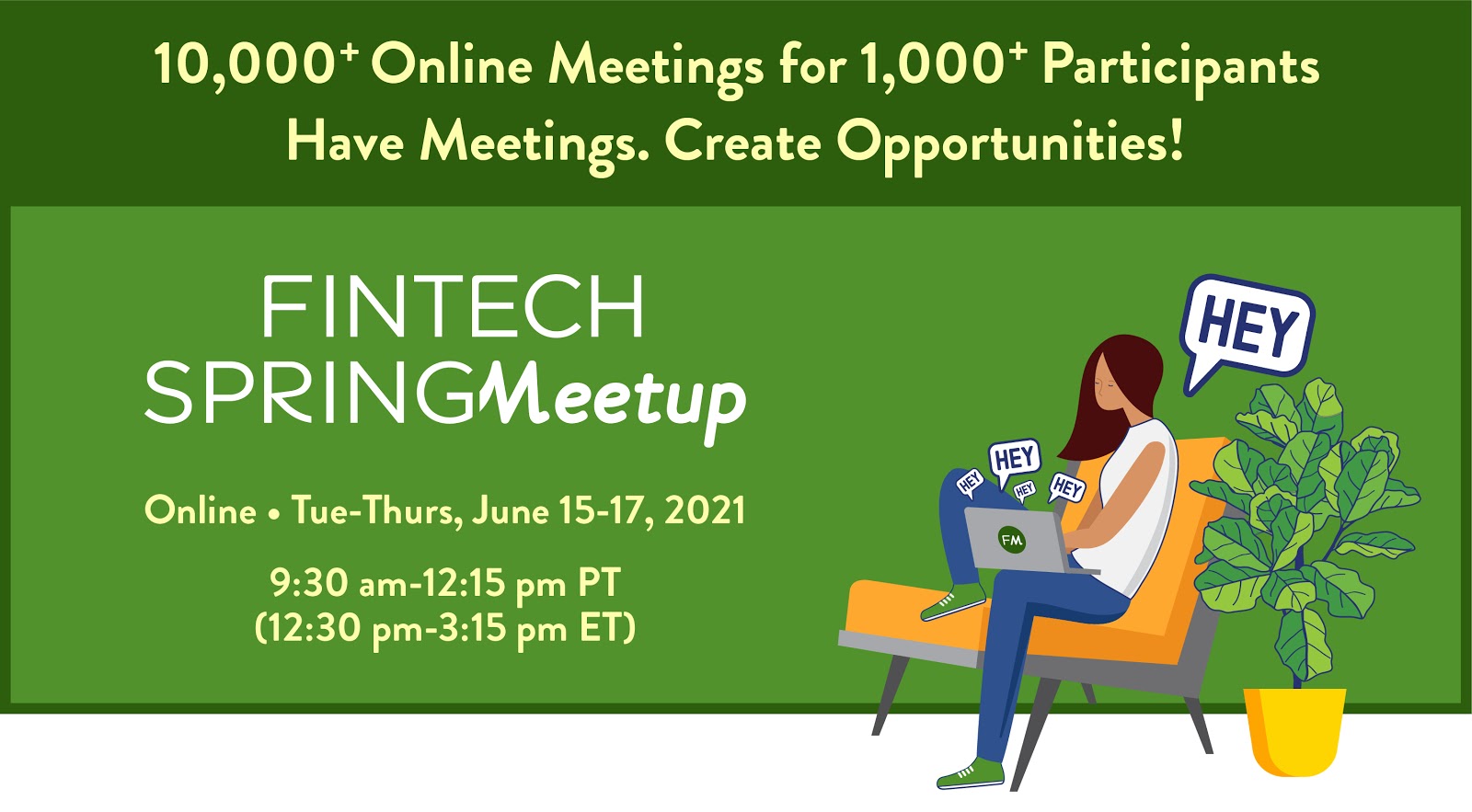 ---
💵 Financings
☯️ Exits and M&A
💻 Fintech
🏦 Bank
Natixis, a French bank plagued by issues following the financial crisis, will be taken private by its parent and majority shareholder, the financial group BPCE, in a $4.5 billion deal.
Private equity group Lone Star (which owns Germany's IKB Deutsche Industriebank and Portugal's Novo Banco) is considering taking private Natwest's Irish division, Ulster Bank.
Private equity firms Carlyle and Certares settled their lawsuit over a failed AmEx Travel bid.
💲 Investment Management
Private equity firm TDR Capital made a bid for Arrow, which purchases defaulted customer accounts from retail banks. The bid would value the firm at £540 million.
Private equity firm Ares scrapped its $4.9 billion bid for Australian wealth manager AMP.
📈 SPACs
---
Sponsored Content
Navigating the 2021 tax season will present new challenges for creditors. Research shows that consumers, facing more than one obligation, will choose to resolve their debts when they trust the collector and when they can resolve on their own terms. In this webinar, leaders from TrueAccord will showcase digital innovations that transform the consumer experience – winning consumers' attention, trust, and engagement during the 2021 tax season. Register now.