This Week in Fintech (1/29)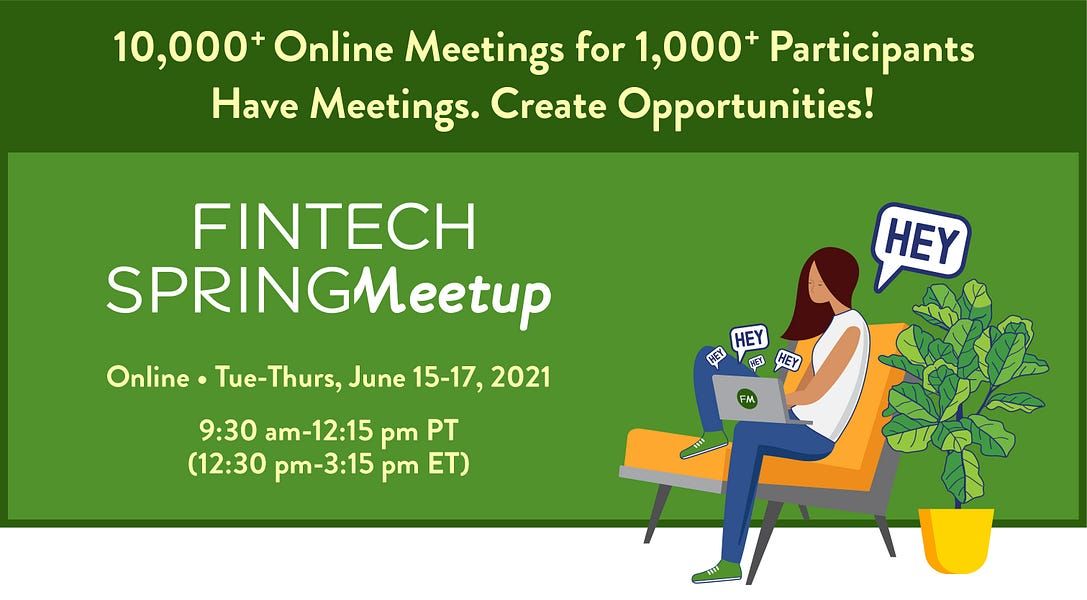 Hello Fintech Friends,
Last fall, we held five deep-dives into how fintech has evolved in different parts of the world, with a host of excellent presenters:
Now, we're gearing up for some more! Let us know in this form which parts of the world you'd like to see profiled next.
Please enjoy another week of fintech and banking news below.
---
Quote of the week
"A popular conclusion from the GameStop story is "well I guess the stock market is nonsense now," and I'm not sure that conclusion is wrong."
Matt Levine, Money Stuff (source)
---
Read of the Week
The Financial Times this week profiled the wave of venture capital firms flooding banking-as-a-service startups. These companies are building everything from white-labeled financial products, to the APIs to plug third-party financial services into internet platforms, to basic open-source financial primitives. Now it remains to be seen, will every company be a fintech company?
---
Sponsored Content
Join Fintech's largest online interactive community! Connect with the People You Know & Meet the People You Don't. Introducing Fintech Spring Meetup -- an online event designed to get you 3 months' worth of meetings in just 3 half-days. No Webinars. No Content. Just Meetings. Get Business Done! Learn More & Join Waitlist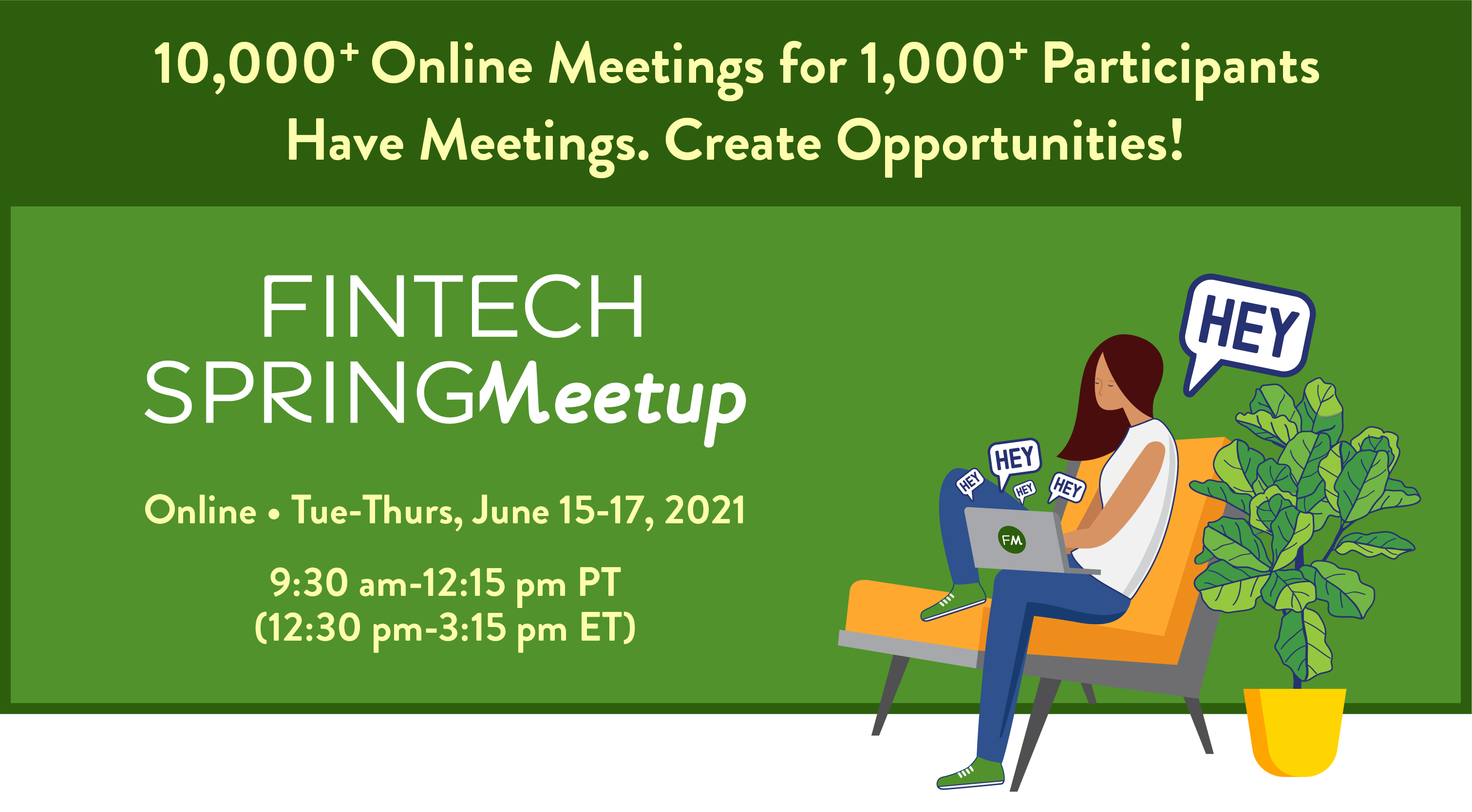 ---
Financial Services & Banking
Product Launches
Mastercard and digital commerce platform Network International partnered to launch a digital payments platform in the Middle East and Africa.
ING launched a discount shopping platform in Germany.
Other News
Deposits at Goldman Sachs' neobank Marcus hit $100 billion at the end of the last year, making it the largest neobank by assets. The bank is currently building out its consumer wealth strategy team. Banks across the board are sitting on larger cash reserves, but are hard-pressed to find investable asset classes in which to place those deposits.
Visa joined CaixaBank, Global Payments and Worldline in a program to invest in international fintech startups. Post-Brexit, Mastercard raised interchange rates for UK transactions made from the EU.
Western Union and Walmart partnered to enable in-store international money transfers. 90% of all in-store purchases in the UK are now made via contactless payment.
The city of Shenzhen in China is holding its third giveaway of the country's digital currency, distributing $3 million to citizens.
The European Central Bank set up a climate change center. The Nigerian Central Bank launched a sandbox for the development of QR code payments and fintech innovation.
Hackers breached the Australian Securities and Investments Commission suffered a breach that compromised credit license applications. Ireland's competition commission nixed a plan by Bank of Ireland, AIB, Permanent TSB and KBC to create a joint payments app. JP Morgan was fined $920 million for market manipulation.
---
Fintech
Product Launches
Branch launched its comprehensive employer payments platform to enable companies to pay employees in real-time, including fee-free banking.
European open banking platform Truelayer launched an account-to-account payment product.
Plaid launched a direct deposit switching API.
Personal finance platform Charlie launched a mobile app to gamify eliminating debt.
Other News
In a significant turnaround, Ant Financial continues to restructure itself following pressure from Chinese regulators. The payments behemoth will convert itself into a financial holding company overseen directly by China's central bank. The central bank is generally stepping up antitrust regulations for non-bank financial companies, including Tencent's WeChat Pay. (WeChat facilitated $250 billion in annual transactions in 2020.)
Nigeria's OPay plans to expand its payment services to North Africa. Whatsapp Pay transactions in India doubled in one month.
Robinhood drew down on its credit lines with banks, following market volatility.
N26 passed seven million customers.
Revolut and Chubb partnered to provide customers with purchase protection. Transferwise partnered with Visa for its new global card program. Oxygen Bank and Fundera partnered to provide second-round paycheck protection program loans. Unqork and Arachnys partnered on financial services customer onboarding. UK neobank Dozens partnered with open banking platform Bud.
Stilt, a US financial services provider to immigrants, secured a $100 million lending facility from Silicon Valley Bank. Indian QR payment fintech BharatPe raised 50 crore debt.
Fintech Meetup, a new digital events company focused specifically on fintech content and operators, launched to host online conferences. The eFounders program unveiled a new fintech-specific startup studio, Logic Founders. FirstCheck Africa opened its program to fund women founders.
Google Wallet's co-founder Brian Brinkley was hired as the CEO of QRails. N26 hired a CFO that makes it look as if they are preparing for an IPO.
New products: a debit card for pet owners, climate-positive banking, and more banking-as-a-service.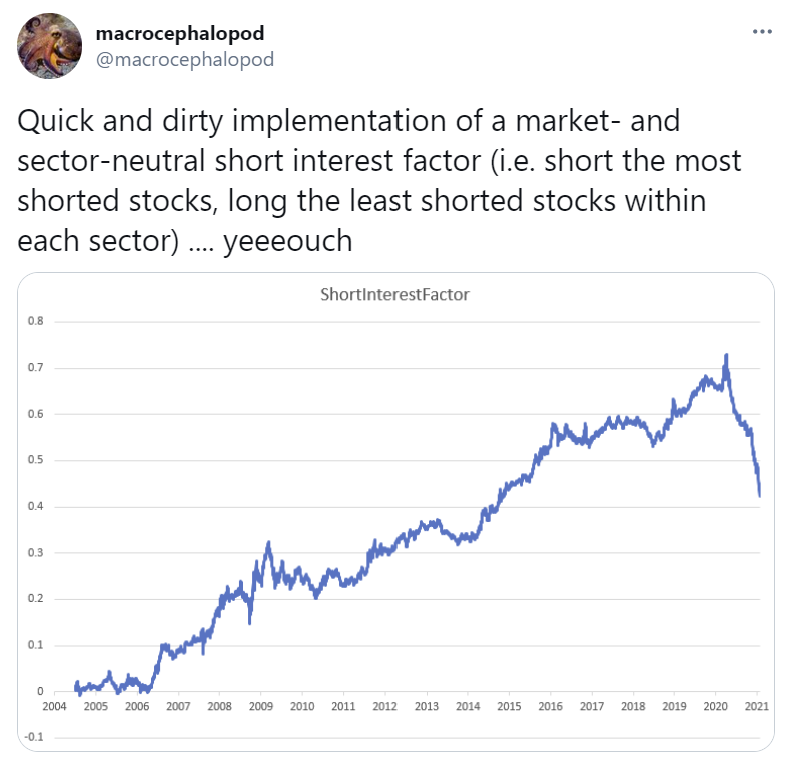 (Source)
---
Policy
Courtesy of Ben White at Plaid.
Comments to the CFPB's Advanced Notice of Proposed Rulemaking on Dodd-Frank 1033, the section of law that grants consumers rights to their financial data, are due next Thursday - get those comments in!
---
Weekly Deep-Dive
Anti Money Laundering (AML) is the world's most ineffective policy experiment.  Imagine if you had a car that didn't work 99.9% of the time.  The costs to industry are at least 100x the $ amount recovered by law enforcement.  Yet AML affects everything.  AML is the way we prevent terrorist financing, human trafficking and the worst of global organized crime
Read this week's Deep-Dive, along with Tom Blomfield leaving Monzo, the Transferwise IPO, a breakdown of the India stack and more at Simon Taylor's Brain Food.
---
Deeper Reads
Robinhood Traders Face The Taxman After Falling In Love With Stocks
The People With Power at Robinhood
Making the case for robust digital financial infrastructure
Thanks, Robinhood, but These Traders Now Want Professional Help
Fintech regulation to watch out for in 2021
How fintech and serial founders drove African pre-seed investing to new heights in 2020
Patagonia puppies will grow up to protect goats, sheep, and pumas from predators