This Week in Fintech (1/28)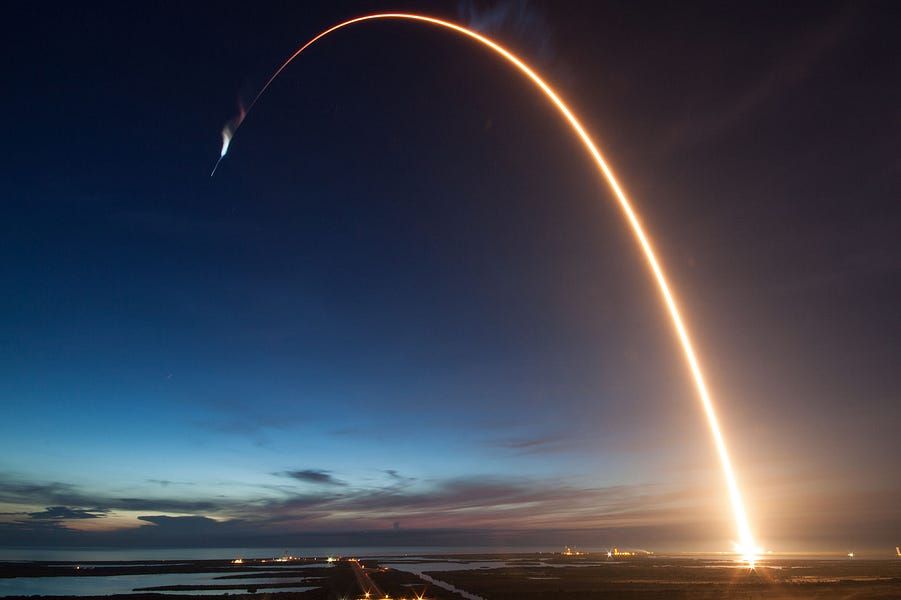 Hello Fintech Friends,
We're excited to finally unveil our early-stage community investment fund: The Fintech Fund.
You'll see many more announcements on this soon.
Come help us build and invest in the future of financial technology together!
For more details, reach out to fund@thisweekinfintech.com.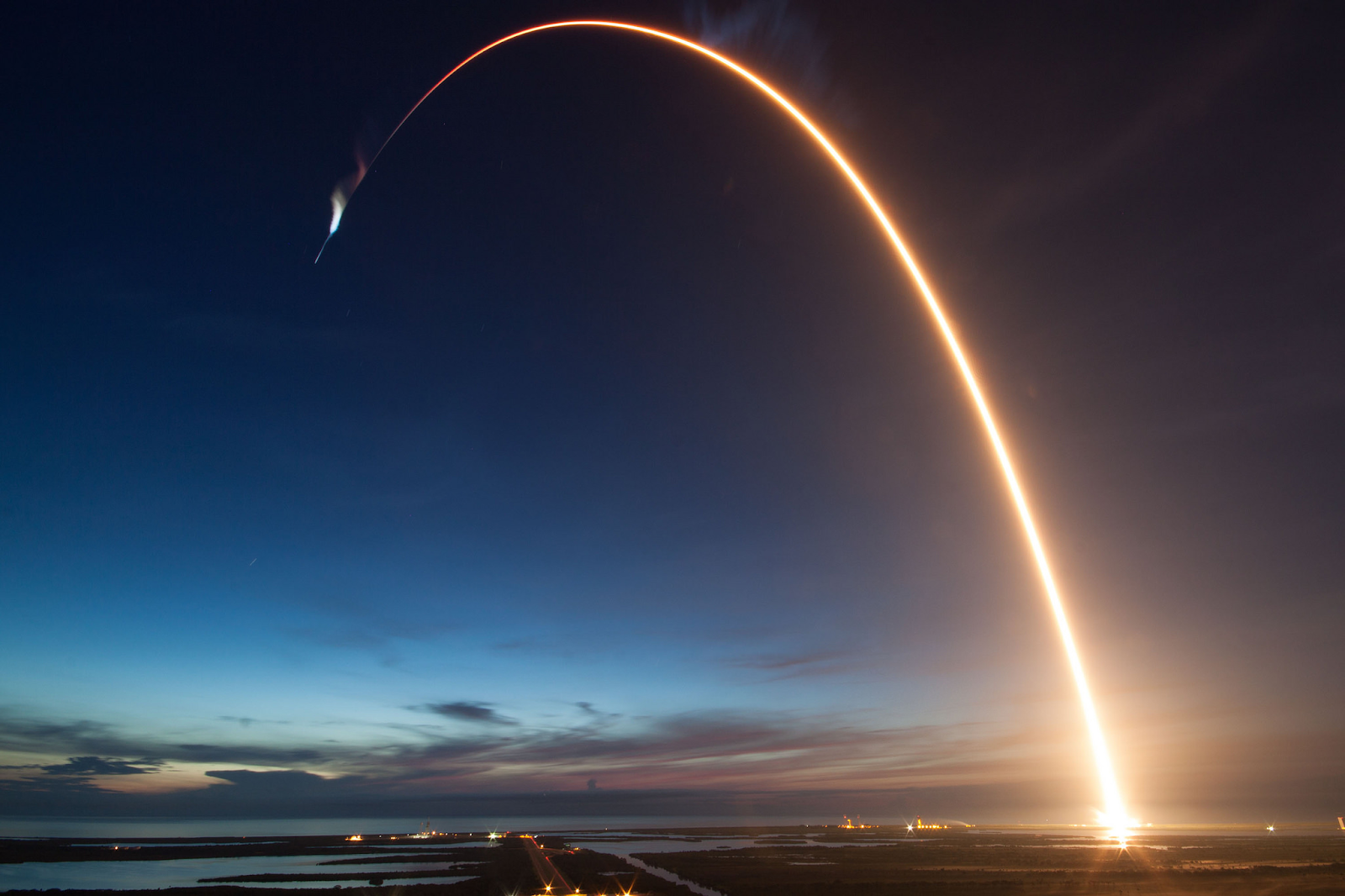 Please enjoy another week of fintech and banking news below.
---
💬 Quote of the Week
"the share of the five largest banks in terms of asset size [is] 94% in Australia, 83% in Brazil, 84% in Germany and Korea, 94% in Singapore, and 98% in South Africa. Limited competition and the oligopolistic structure of the banking sector in many markets make incumbents slow to innovate. This risks customers missing out on lower prices and greater choice and dealing with poor customer service not meeting their needs. Regulators around the globe recognize the need to increase competition in their market and prompt its modernization, which would bring better outcomes for customers."
---
📖 Read of the Week
We've got a double-header for you this week.
CB Insights published their State of Fintech 2021 Report this week - and though some of the details had leaked beforehand, the report is still an eye-opener. Global venture dollars to fintech hit a record $132 billion in 2021, more than 2x the 2020 mark, with 157 new fintech unicorns in 2021.
I also recommend George Selgin's writeup of the US Federal Reserve's newly-proposed central bank digital currency, and the issues with their proposed attempt at a dollar-backed digital currency.
📊 Stat of the Week
A quarter of small businesses across nine countries plan to offer crypto payments (Source)
91% of all transactions made in the UK in 2021 were contactless, according to Barclaycard. (Source)
UK fintech investment jumped 217% to $11.6 billion in 2021. (Source)
---
Sponsored Content
Get your Fintech Meetup ticket before prices go up tonight! 1,000+ companies have already signed up including Fintechs like Alloy, Checkout.com, NIUM, Socure & Upstart, Investors like Bain Capital Ventures, Commerce Ventures & General Atlantic, Major Banks like Bank of America, Citibank, J.P. Morgan & Wells Fargo, Neobanks, 100+ Community & Regional Banks, 150+ Credit Unions, Networks, Payments Cos and more.
Virtual, March 22-24. Discounted startup rate available for qualifying cos. Get Ticket Now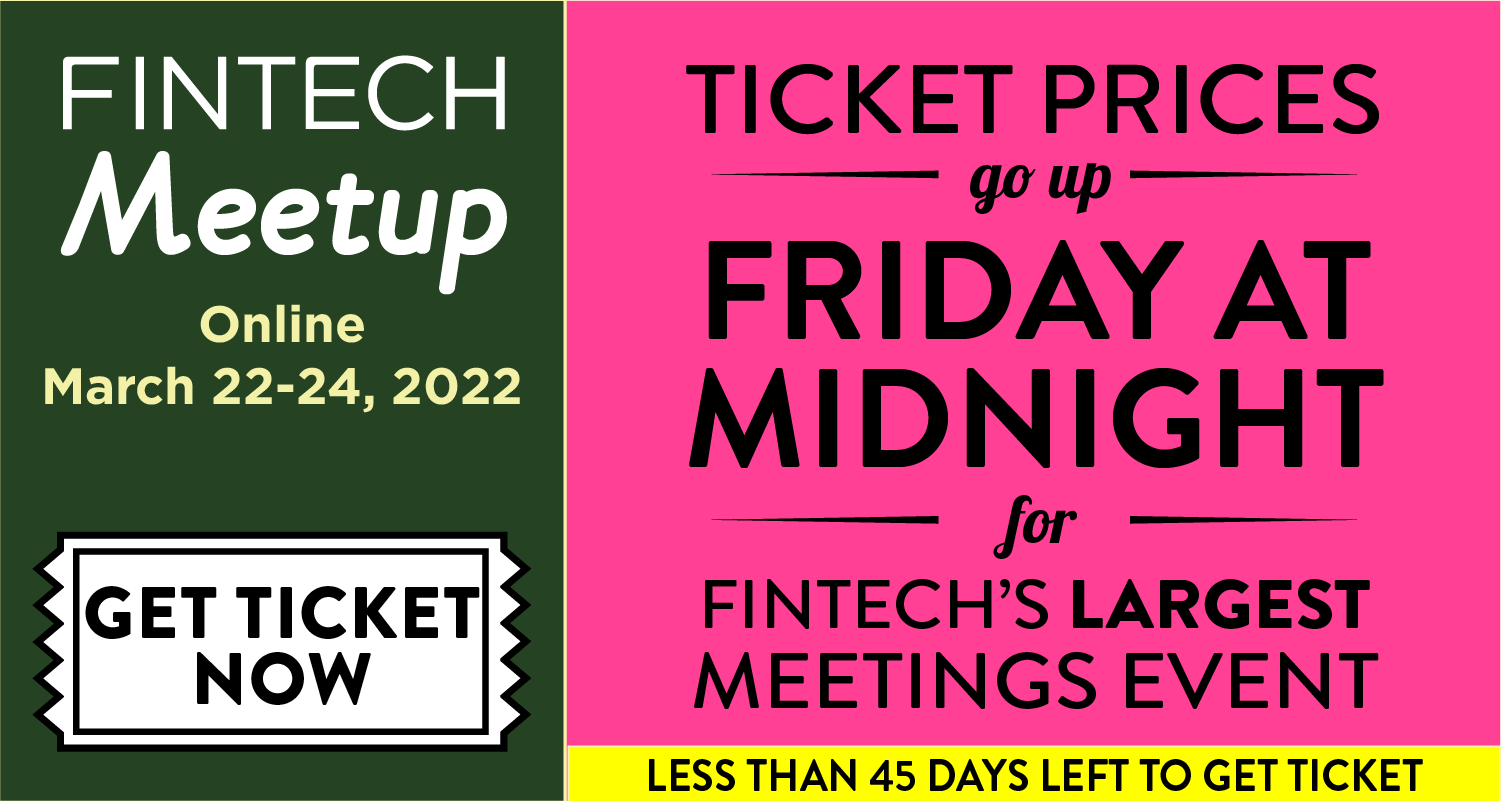 Want to sponsor a newsletter? See our sponsorship information here.
---
💼 Open Role Spotlight
Come find your place on the team at the most inspiring fintech startups! Browse open roles on This Week in Fintech's job board.
This week, the Middle Eastern revenue-based financing platform Erad is looking for a Head of Engineering.
---
🏦 Financial Services & Banking
🚀 Product Launches
Spain's Santander Bank launched Zinia, its own buy-now-pay-later rival.
Union Bank of the Philippines is launching crypto trading.
Mastercard launched a virtual card that facilitates instant B2B transfers. (And is also funding research into racial bias in credit decisionmaking.)
Dow Jones launched an ESG and sustainability dataset. Spain's CaixaBank also launched an ESG advisory service.
📰 Other News
A group of 300 community banks in the US plan to go live with crypto trading this year. 😱
Financial data API Akoya added Huntington National Bank, M&T Bank, and Truist to its platform.
Customers Bank and Capital One are building a small business lender, Prime, that was spun out of Enigma.
Agility Bank is partnering with Numerated to create a digital bank. Visa and Pagaya partnered to expand access to credit to their customers.
Iran is beginning to develop its own digital currency. Bank of America wants the US to do the same.
Katana Labs a trading tool spun off from ING, will shut down.
---
💻 Fintech
🚀 Product Launches
Crypto earnings and APY platform BlockFi added a portfolio product and a wallet.
Buy-now-pay-later firm Klarna launched a physical card in the UK. Affirm launched its own in-browser superapp extension.
H&R Block launched its own mobile banking platform for low-income Americans.
Unit * released a platform to let businesses create banks in minutes.
Quickbooks launched two new early payment features for SMBs.
Open banking platform Tink launched an income verification tool in the UK.
Expensify released a corporate card for CPAs and accountants.
Parental investing app Earlybird launched a product to let parents purchase crypto for their kids.
Vinovest launched a wine fund.
📰 Other News
In really interesting partnership news, Walmart is acquiring One and Even. I touched on this in a small tweetstorm, but this is an excellent example of meeting your customers where they are.
Apple is making good on its acquisition of Mobeewave, turning iPhones into merchant payment terminals. (More detail on that strategy here.)
In a remarkable multi-year about-face, Facebook is looking to wind down its stablecoin ambitions with a sale of Diem's assets and returned capital to investors.
To the relief of many degens, Coinbase is adding a simplified repository of tax documents for investors. Stash will add crypto to its portfolio offering. Milo is offering 30-year crypto mortgages. Benker, a 'blockchain neobank' in the EU, received its license.
TrueAccord's * Retain debt recovery product is now being used for over 1 million consumer accounts.
Aldi introduced facial checkout with an age estimate for buying alcohol. Norwegian mailbox provider Digipost added account-to-account payments.
Thought Machine continues to rack up banking clients - this time Al Rajhi Bank Malaysia.
Huawei is using Curve to provide mobile payments. Unicredit is using Nexi to provide merchants with sofPoS payments via phones.
Monneo, a virtual IBAN and corporate account provider, came to Brazil with a PIX product.
Google Pay is pushing into digital currency payments. Monzo is building out an investment and wealth management division.
Plaid must pay $58 million to users of Venmo and other services, for ingesting more consumer data than it needed. Crypto.com lost $34 million in customer funds due to a 2FA hack. Robinhood is compensating employees for their stock being underwater.
---
Sponsored Content
Let's be real — you work too hard to let traditional banks lend out your money for a fraction of a percent. That's why we created Crescent, an app that helps you earn 100x more interest than traditional savings accounts or up to 6% APY. Unlike your old savings products, we pay interest every second (hello, compounding) with no fees, no minimums, and no holding periods.
Make your money work for you and say goodbye to those low-yielding accounts. Click the link to join the waitlist for early access to the beta app.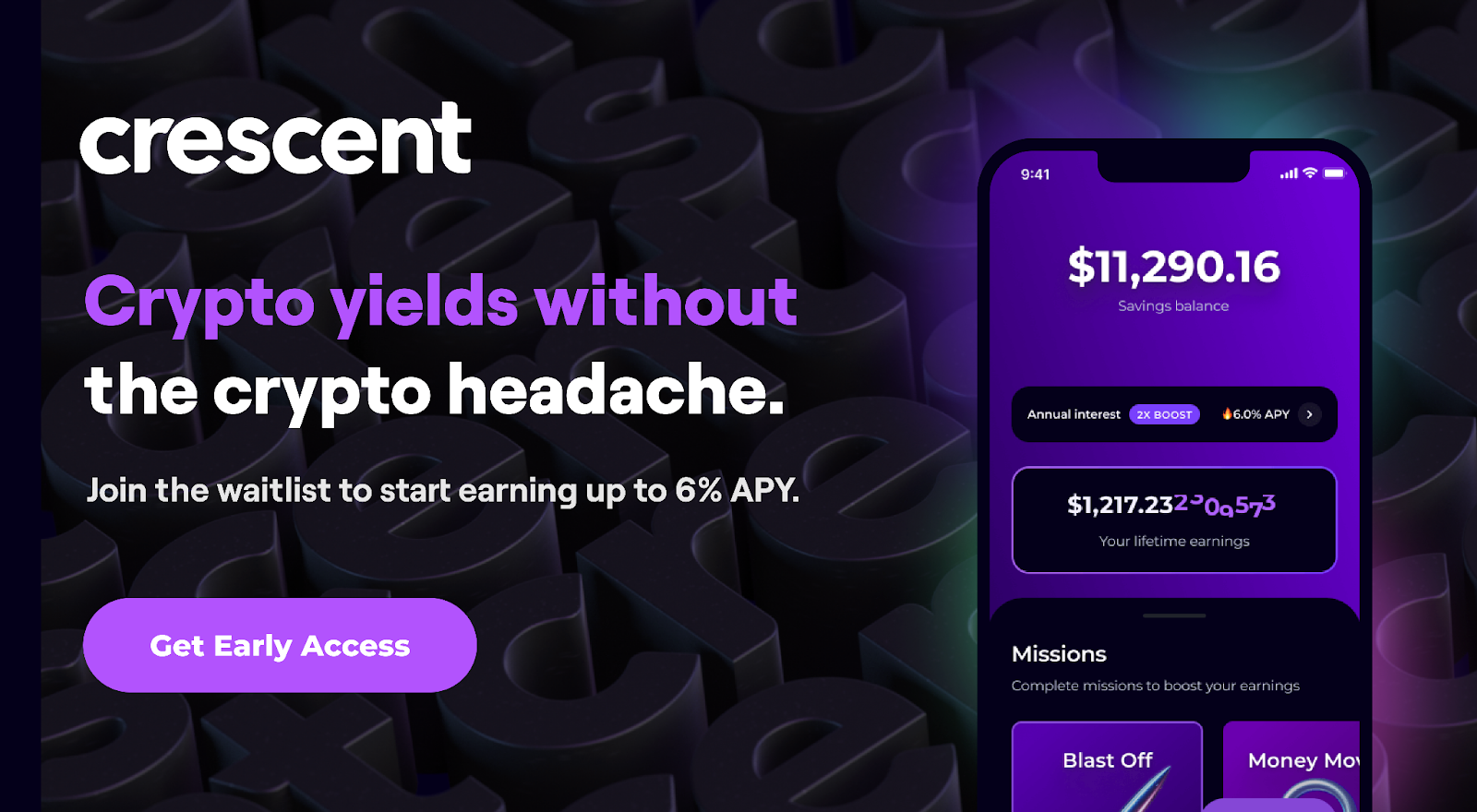 Want to sponsor a newsletter? See our sponsorship information here.
---
Come meet us in-person at www.fintechhappyhour.com.