This Week in Fintech (1/24)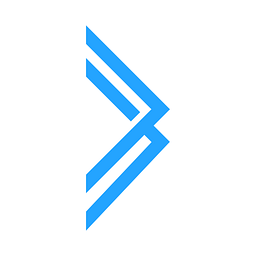 Hello Fintech Friends,
In what may be a first for the sector, fintech has made its way to Davos. Are we witnessing peak fintech, or the beginning of a much larger revolution?
Thank you to Matt Graves for sharing a few thoughtful links this week. News always welcome at nik@thisweekinfintech.com.
Please find another week of fintech news below.
Quote of the week

"[In the future], there will be no difference between information and money."


- Muneeb Ali, Blockstack (source)

Open role spotlight
Zuben Mathews at Brigit is hiring for key roles including VP of Operations, Head of People, Head of Credit Risk, and VP of Product. Happy to put anyone in touch.
The company is a fintech with the aim to improve the lives of Americans with a financial health app launched a year ago that provides no-fee predictive advances to avoid overdraft fees. Brigit is backed by Lightspeed, Omidyar Network, NYCA, CRV, and Canaan.
Read of the week
In Every Company Will Be a Fintech Company, Andreessen Horowitz investor Angela Strange gives her thesis on fintech: in the future, most companies will derive a significant portion of their revenues from the provision of financial services, as technology changes make it more accessible to do so.
---
In banking and credit card news, FICO will begin making significant changes to its credit scoring in the US, as the level of personal indebtedness and average credit score level both rise nationally. The ratings agency will penalize rising debt levels and falling behind on payments more harshly, and flag those who take out personal loans. This comes as Bloomberg reports that banks are increasingly boosting credit limits for subprime and near-prime clients, raising outstanding debt to $880 billion nationally.
The week began with another card-fintech tie-up, this time between Mastercard and Marqeta, who are partnering to enable faster digital card issuance in Europe. Elsewhere, Mastercard opened an intelligence and cyber security center in Vancouver focused on areas like AI and IOT.
Visa is expanding its 'access to cash' program in the UK, which it piloted with Lloyds Bank, to reward merchants for providing cashback services in 'cash deserts.' The UK's Money and Pensions Service is also tackling financial health with the five pillars of its 2019 strategy: financial Foundations, nation of savers, credit counts, better debt advice, and future focus.
SoFi will also be switching its credit card provider - from Visa to Mastercard - as it prepares to launch a credit card alongside its debit card product.
Barclays is partnering with fintech Nimbla, which gives small businesses the option to take out insurances policies backed by individual customer invoices, rather than all accounts receivable. The CEO of Bó, the neobank launched by the Royal Bank of Scotland, will be leaving the firm.
Belgium's KBC bank is opening a digital investment roboadvisor account with a consumer-facing bot named Matti.
Six of the world's central banks across the EU, UK, Canada, and Japan are joining together to share learnings on the formation of central bank digital currencies. Turkish banks have also begun using a digital currency blockchain platform for the sale of physical units of gold, developed by Istanbul Clearing, Settlement and Custody Bank.
And Australia's P&N Bank discloses that its customer CRM was breached, the latest hack to highlight the increasing importance of data encryption in banking.
---
In fintech news this week, Amazon is planning to deploy new technology that uses palm authentication to let customers pay with their credit cards via their hand biometrics.
Revolut this week entered the UK savings market, launching a 1.35% APY account in partnership with Flagstone. This comes as the company plans to raise new funding at a $5 billion valuation.
Vive, a new UK neobank offering personal loans and a fixed-rate savings account, received a license this week from the Bank of England. Elsewhere in UK challenger banks, only five banks in the UK had a net gain of customers in Q3 2019, of which Monzo and Starling were two, and N26 now boasts 5 million customers, while Monese reports it it up to 2 million. Still - Yougov reports that only 8% of people in the UK use app-only banks. That comes even as the number of consumers using open banking products has grown in the UK - to over 1 million users for the first time, 2x growth over the past 6 months.
In Brazil, it was announced that Nubank now officially has 20 million customers. And in Canada, fintech MogoSpend launched its digital spending account and prepaid card.
In a product speedbump, Credit Karma customers are encountering difficulties when attempting to withdraw money from the company's new federated savings account product.
At the World Economic Forum, Refinitiv announced the formation of the Sustainable Data Alliance, focused on creating definitions and requirements for Environmental, Social, and Governance investments. Vodaphone is the latest in a long line of Associate departures from Facebook's Libra cryptocurrency consortium.
Three US Senators are asking the Federal Trade Commission to investigate whether banking aggregator Yodlee obtains sufficient consumer consent before reselling bank data.
And in fund news, Canapi Ventures closed $545 million for its inaugural fund, focused on innovation in banking and financial services. JPMorgan and UK Aid have committed $15 million for the Boston-based Catalyst Fund, which will back 30 fintech startups in Kenya, Nigeria, South Africa, India, and Mexico. Icap founder Michael Spencer has committed £25 million to a new £100 million fintech fund in the UK named Element Ventures.
Lastly, Twitter user Mengxi Lu shares a cautionary note about the cost to customers of fintechs switching bank partners: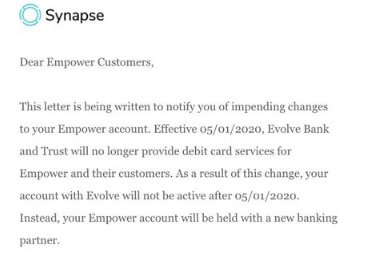 ---
Financings
Exits and M&A
---
Deeper Reads
The US's digital future is being led by tech finance in New York
How start-up Minka is building LatAm's plumbing for real-time payments
This former D.C. insider is building a bank for 'forgotten Americans'
Regulators are focusing on data privacy and identity: What should banks do next?
How FinTech Is Transforming Microfinance
Why 2020 Is The Year For Fintech
Three technological trends that will shape the decade
What the hell happened to Mint?
Why Goldman Sachs is playing catch-up with JPMorgan
Fintech startups are making it easier for Nigerian millennials to invest in US stocks
Who is the World's True Fintech Capital, and Who is next?
Visa's Plaid deal shows you can teach an old dog new tricks
How Fintech Innovations are Eroding Banking's Dominance
The journey so far: Olugbenga Agboola, CEO, Flutterwave
"Digital Wallets Are Valued at a Discount to Banks"
India's About to Hand People Data Americans Can Only Dream Of
Service dog wearing Minnie Mouse ears meets her cartoon heroine at Disneyland