This Week in Fintech (12/4)

Hello Fintech Friends,
Financial inclusion has come up in a few different conversations this week, and I was surprised to hear fintech people making the case that financial inclusion is not (or should not be) a goal of fintech. Curious whether others feel this way?
Relatedly, if you find yourself saying nice things about me behind my back, get on Twitter where you can say them to my face.
Please find another week of fintech and banking news below.
Quote of the week
"What gets me out of bed every morning [...] is the idea that fintech is about making finance better. Money makes the world go around. Money pays for schools, hospitals, PS5s. Access to credit can create opportunities."
Read of the week
Visa published its official response to the Department of Justice, which opened an inquiry to block the network giant's acquisition of Plaid. In its response, Visa argues that the DoJ mischaracterizes its market dominance by understating its market narrowly as the online debit card space.
Visa makes a compelling counterargument that, with the rate of innovation in payments taking place not just within but from outside financial services (read: crypto), its market and potential competitor set is much broader. The argument is pretty compelling: many expect payments to change significantly in the near future, and Visa's network dominance looks more at risk than it has in the past. It remains to be seen whether the DoJ will take the same payments maximalist perspective.
---
Sponsored Content
Privacy.com is a consumer and B2B payments platform that recently launched its card issuing API for developers, making it easier for businesses to issue their own virtual debit cards. Privacy's Card Issuing API solves the main challenges to issuing with transparent pricing and fast integrations, so you can start creating virtual cards in hours without needing to commit to any long-term contracts or navigating through lists of complex fees. Check out their API here.

---
Financial Services & Banking
Product Launches
Meanwhile, Visa is partnering with Circle and its USDC stablecoin, to launch a service that will make the $2.9 billion digital currency available as a form of payment to the network's 60 million merchants.
Santander's money app, PagoFX, launched in Belgium and added an SMB transfer service in the UK.
The Central Bank of Iceland launched its real-time settlement and instant payment platform.
Other News
Goldman anticipates 1 billion digital yuan users. In the US, lawmakers issued a bill that would require all stablecoin issuers to obtain bank charters.
PNCexpects $900 million in cost savings from its BBVA tech acquisition.
Lloyds Bank in the UK switched on Swift gpi Instant. The Financial Conduct Authority is piloting a digital sandbox called the Fintech Sandpit.
India's central bank barred HDFC Bank from launching new products due to issues that caused a 12-hour outage last month. The Swiss National Bank and the Bank for International Settlements carried out a CBDC experiment. The Central Bank of Nigeria directed all banks in the country to close all naira ledger accounts.
Sopra Steria's ransomware attack is expected to cost it €50 million. Allied Irish Bank will cut 1,500 jobs by 2023; ABN Amro will cut 2,800 jobs. New research from Capco shows that over 50% of 18-34 year olds have missed a buy-now-pay-later payment (a form of payment that Black Friday revealed is sharply on the rise).
---
Fintech
Product Launches
Stripe is partnering with Goldman Sachs and Citibank to enable turnkey banking-as-a-service products to platforms, beginning with Shopify and its Stripe Treasury product. Stripe also launched capital-as-a-service this week, so that its business customers can lend to their clients.
PayPal launched the Generosity Network, a crowdsourced fundraising platform.
Secure launched a platform for employers to provide employees with emergency savings accounts. Revolut launched an early salary product in the UK with the Modulr API, and launched its web app.
Swiss digital asset bank Sygnum rolled out a tokenized trading market. Payconiq launched mobile payments across Belgium, the Netherlands and Luxembourg.
Neobank Digit is getting into roboadvising and retirement. Lendup launched its own digital bank, Ahead. Blockfi opened the waitlist for its crypto rewards card.
Modern Treasury launched a self-serve option. QuickFee launched buy-now-pay-later for professional services.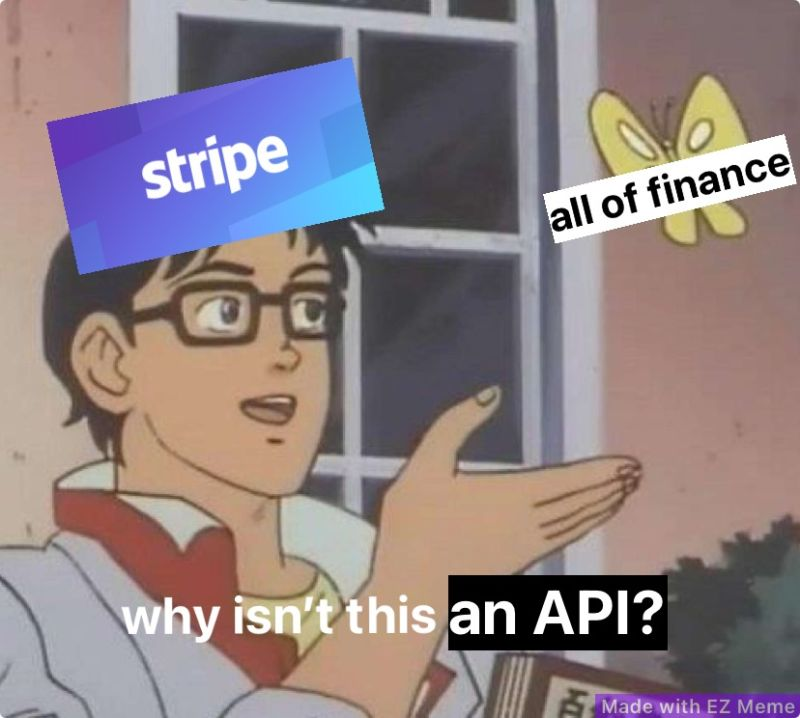 (h/t Seyi Taylor)
Other News
Automaker GM will seek a banking charter to grow its auto lending business.
Facebook's cryptocurrency project Libra (Novi?) rebranded as Diem in order to distance itself from Facebook, immediately drawing attention once again to the fact that it was launched by Facebook. Meanwhile, the ECB has warned the future of money is at-stake ahead of the crypto's January launch.
Plaid and Jack Henry partnered. Chinese financial inclusion platforms Nayax and Yuansfer partnered with Alipay. Nutmeg joined Starling's fintech marketplace.
Germany's Solarisbank will expand into Europe in 2021. Funding Circle is eyeing profitability in 2021 following a strong 2020. Meanwhile, Starling Bank may be an acquisition target of JP Morgan and Lloyds following its turn to profitability.
Singapore opened faster payments rails to fintechs and non-banks. Transferwise received a restricted banking license from Australian regulators.
Cash App now has an apparel collection. Acorns / Gusto's Adam Nash is starting a new company, with backing from Ribbit.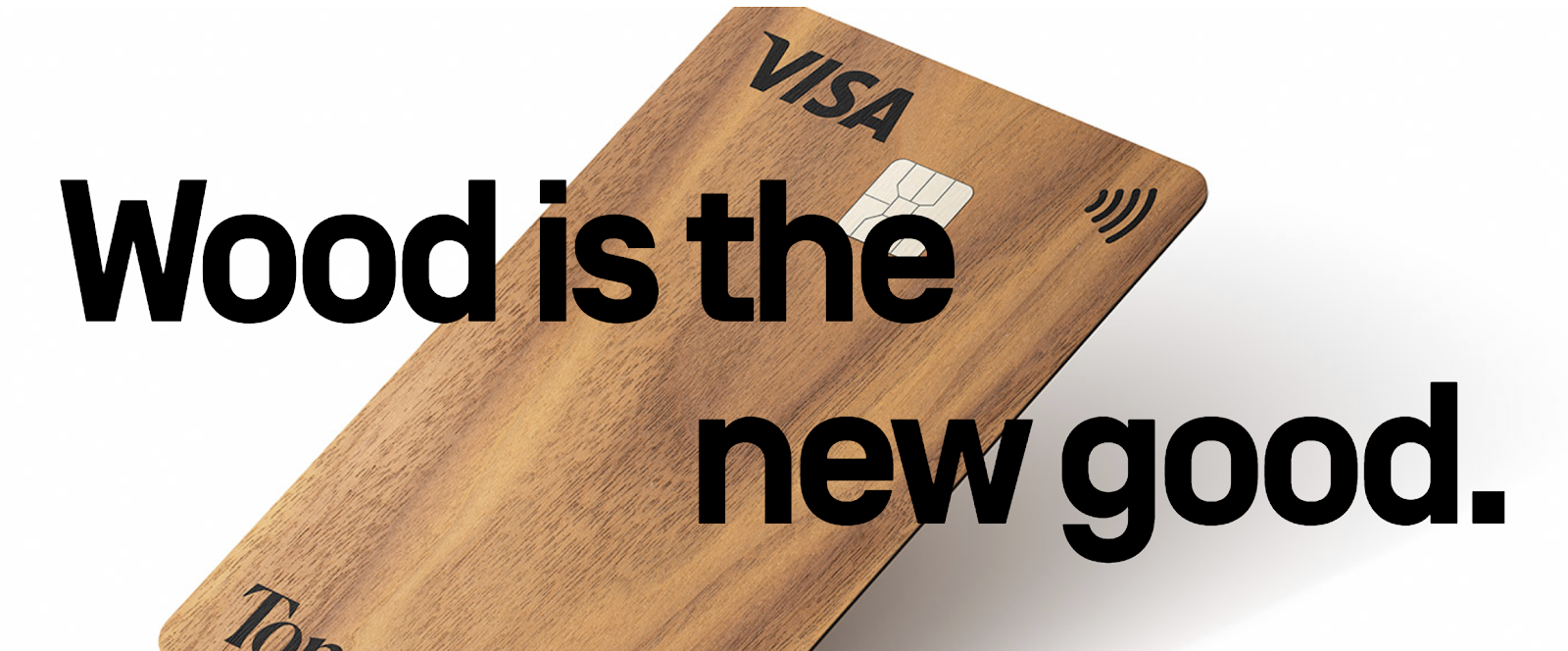 (Source: Tomorrow)
---
Deeper Reads
...Was everybody holding their thought-pieces for this week?
Understanding The Limits Of Fintech In Financial Inclusion
Female Founders Lose Out on Capital Piling Into Fintechs
Closing the Gender Gap in Banking and Fintech
How Neobanks Should Monetize Status Signaling
These are the Americans choosing to take on more debt in the middle of a pandemic
Payroll FinTechs: Financial Wellness for Employees
Attention Induced Trading and Returns: Evidence from Robinhood Users
The (Neo) Bank Bundle & Transition to Subscription Revenue
Analyzing Upstart's S-1 filing
What Mastercard's fintech deals say about payments
Direct debits that "bounce" are a problem, but what's a fair penalty?
New retailer payment methods; Vertical banking; Fintech x government; QR codes' big moment?
A Fintech Charter by Another Name
What does it take to launch a financial product to market in as little as 3 weeks?
Robinhood's next adventure: Stealing market share from the rich
China's fintech clampdown is positive, says Ping An CIO
Regulating Fintech in Europe: Lessons from the collapse of Wirecard
APIs are feeding the financial world
"The best thing I've learned this week is that when squirrels fall they land like superheroes"