This Week in Fintech (12/20)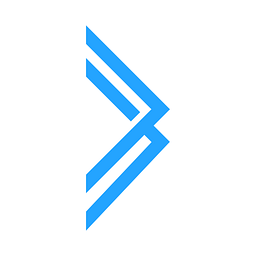 Hello Fintech Friends,
This year, another busy week in fintech makes the perfect stocking-stuffer for last-minute gift-givers. Give your loved ones the gift of fintech news, below.
Quote of the week

"This year, 85 to 90 percent of all transactions in Sweden will likely be electronic, using cards, apps, wire transfers, or some other modern mode of transfer. That number's even higher - 95 percent - for retail sales."
- Mark Hay, Good

Open role spotlight(s)
New York wealth management and cryptocurrency investment startup BlockFi is hiring a Payments Product Lead to develop its payments business. Happy to put anyone in touch with Zac Prince, who is hiring for the role.
Charley Ma and his team at Plaid are hiring for Growth Enterprise rockstars in the SF and NYC offices, a high priority for Plaid in the new year.
Read of the week
Andreessen Horowitz takes some time to prognosticate about the financial services trends that we'll see, in The Big Ideas Fintech Will Tackle in 2020. One prediction that looks inevitable is that infrastructure fintech will continue its crazy rate of growth. An interesting one, which we're seeing early signs of now, is that more tools will launch to facilitate and automate the CFO function.
In banking and credit card news, normally the fintech side of this newsletter is the more exciting, dynamic, and news-filled section - but this week the banks are having their day!
HSBC announced this week in the UK that it is working with charities to help the homeless open bank accounts, which can be accessed digitally or in-branches, even without set addresses or identification.
In a bid to enable more small banks and fintech companies providing banking services, the FDIC is evaluating a change of its 'brokered deposits' classification rule, allowing more tech companies to offer banking services as part of bank partnerships.
Bank of America's Erica, a natural language-processing chatbot for customer inquiries, surpassed 10 million users in the US.
A group of credit unions in the US joined together to announce the launch of MyCUID, an interoperable blockchain based decentralized identity and KYC solution.
In the constant tug of war between banks and the financial technologies that build on them, PNC Bank has been inundated with customer complaints, after a security update locked Venmo users out of bank withdrawals by blocking data aggregator Plaid.
The global head of Citigroup's data and analytics has left the bank to launch his own fintech consultancy, Investics Data Services, which will focus on "product development and consulting for organisations including assets owners, asset managers, banks, and fund services providers."
In the wake of Facebook's Libra proposal and subsequent regulatory backlash, more governments are embracing the idea of centrally-distributed digital currencies. Sweden is the latest to join the rush, partnering with Accenture to investigate the launch of the e-krona. Meanwhile, over eighty banks in Japan have agreed to join JP Morgan's blockchain payments network.
Canadian Bank of Montreal is adding a personal financial management (PFM) tool to its product offering, which uses ML from Personetics to help consumers build better savings habits. Charles Schwab also announced the launch of its Intelligent Income toolkit, which will help investors understand how to sell investment assets for retirement income.
Danish investment bank Saxo Bank has entered into a joint venture to provide financial technology services to banks and fintech clients in China. Meanwhile, Dutch banks will shut down ATMs between 11pm and 7am, as Dutch criminals have been using increasingly strong explosives to break into ATMS and steal cash.
In the natural progression of the credit cycle, American credit card balances have reached a 10-year high and past-due debts have climbed with them.
And Jamie Dimon's issuance of a discrimination warning to Chase Bank staff is probably a good time to share a reminder that, while algorithmic bias is bad, human bias is still very real and in many cases more pronounced.
---
In fintech news this week, as we get late into the credit cycle, fintech online lenders are beginning to react appropriately by tightening their lending standards to offset expected losses.
A neobank aggregator, launched by Revolut's former Head of Product, is opening in Europe. Sync allows users to aggregate all their financial accounts into one place and make multi-currency transactions out of a single 'hub.'
UK neobanks Starling and Monzo are changing their overdraft fee structures, charging variable rates on overdraft amounts, with lower credit score customers getting charged higher percentages, following traditional banks like HSBC and Nationwide. This is a departure from the US, where neobanks Chime and Varo have both added 'anti-fee' overdraft cushions up to $100.
Taking a cue from other programs like Venmo, neobank N26 is bringing the bonus rewards experience to its debit card, with N26 Perks.
Robinhood signed up over 200,000 accounts on the first day of its fractional trading app launch.
Paypal is suing the CFPB over a newly-introduced rule on disclosures. The rule requires mobile wallets to adhered to the same disclosure standards as prepaid cards, which Paypal claims has confused digital wallet users into thinking that they are being charged fees. Elsewhere in Paypal, the company is increasing salaries and lowering healthcare costs for employees.
The Industrial and Commercial Bank of China, which is the world's largest bank by assets, announced a deeper fintech partnership with Alibaba and Ant Financial to work on payments innovation and digital technology.
Swedish installment lending mega-fintech Klarna plans to move into Australia and other new markets in 2020, and is adding one merchant to the platform every 8 minutes.
Temenos, a Swiss company that provides core financial software for the banking industry, has added robo-advisory and goal-based investing to its available APIs.
The US Federal Reserve is holding a series of fintech innovation office hours across the country to learn more about emerging financial technologies. The Financial Conduct Authority in the UK has released a proposal to take Open Banking further, into an 'open finance' regime that would require other financial data besides payments and transaction data to be openly shared by banks. The European Commission, meanwhile, has called for regulators to update their regulatory frameworks to better address fintech business models.
And, watch Danny Crichton of Techcrunch at Disrupt Berlin last week moderate a panel with eToro and ComplyAdvantage on "How to radically change finance through FinTech startups."
---
Financings
Exits and M&A
---
Deeper Reads
Time for more fintech 2020 thought-pieces!
The Forbes Investigation: Inside the Secret Bank Behind the Fintech Boom
A Look Back at the Five Years Since the LendingClub IPO
Why Facebook's Libra Hangs in Limbo—and What's Next in the Digital Currency Race
Transferwise's 2019 Year in Review
Financial innovation in China: leading the way and one eye on the future
What We're Looking for in Fintech
The Dark Side of Digital Financial Transformation: The New Risks of FinTech and the Rise of TechRisk
The Path to Solving the Student Debt Crisis Starts With a Small Step
These are the biggest fintech winners of 2019
This Was A Big Year For Fintech, Real Estate, Insurance, And Automation